Aces lose at Dallas, 107-102, won't make WNBA playoffs
Updated August 17, 2018 - 9:23 pm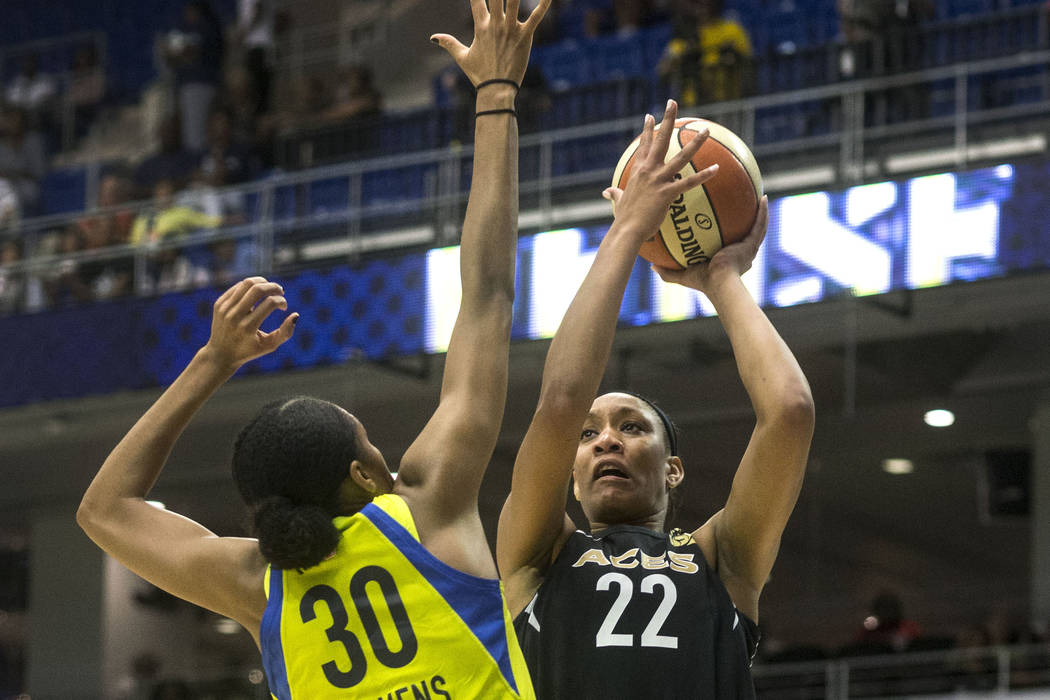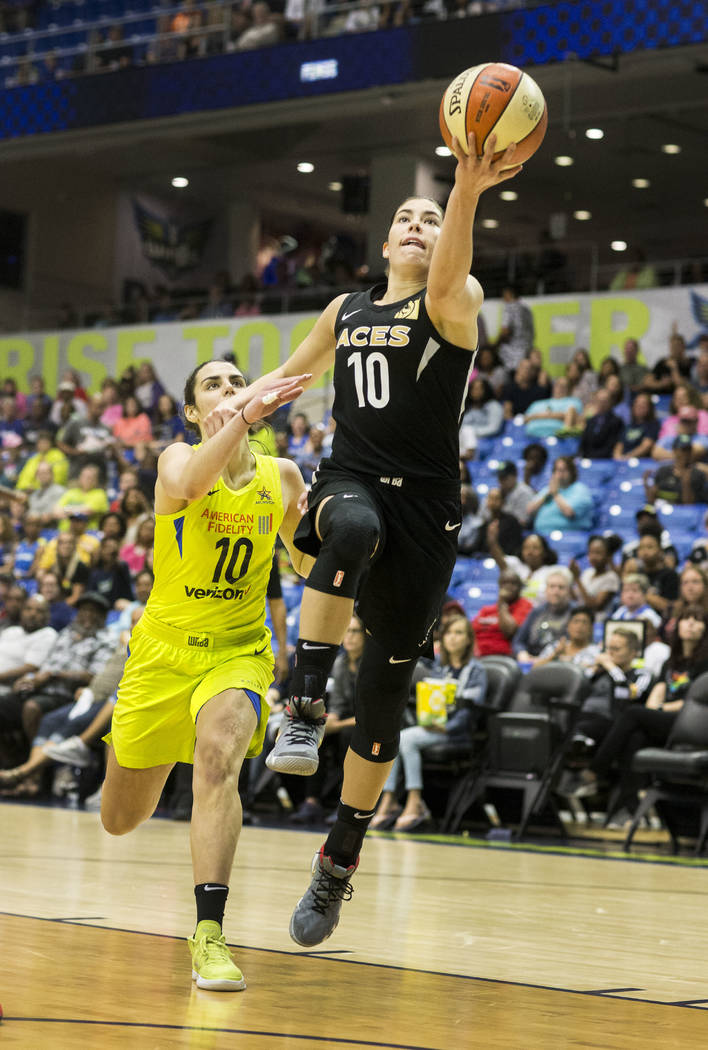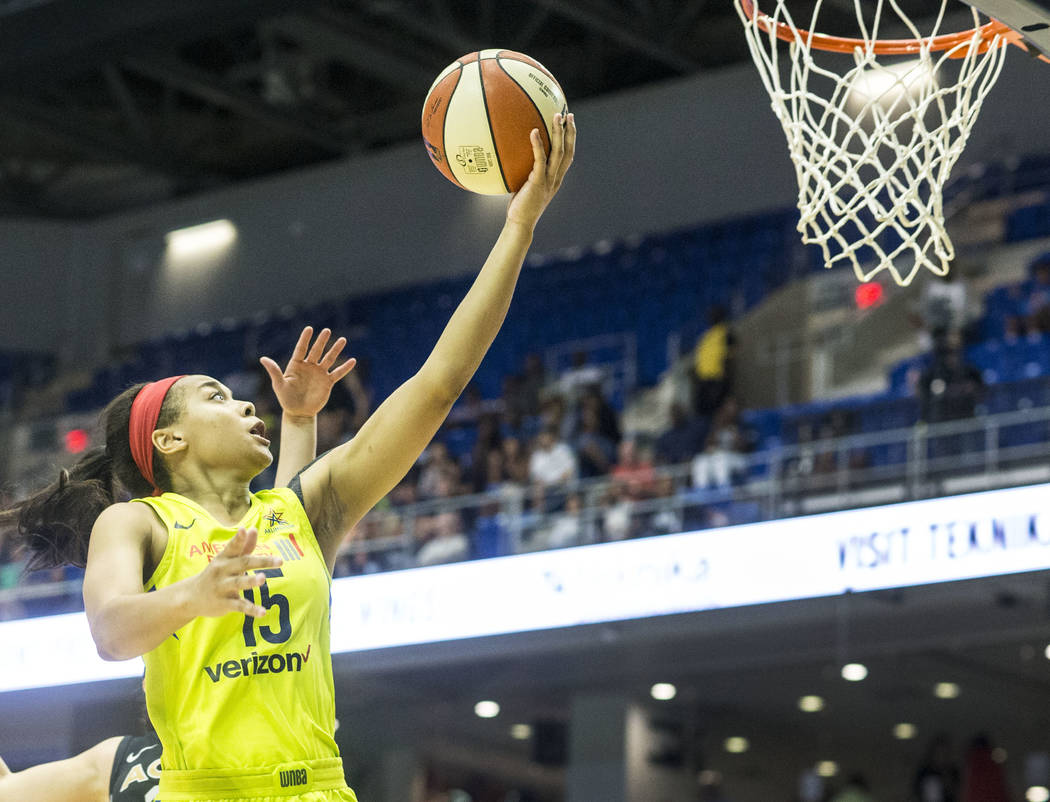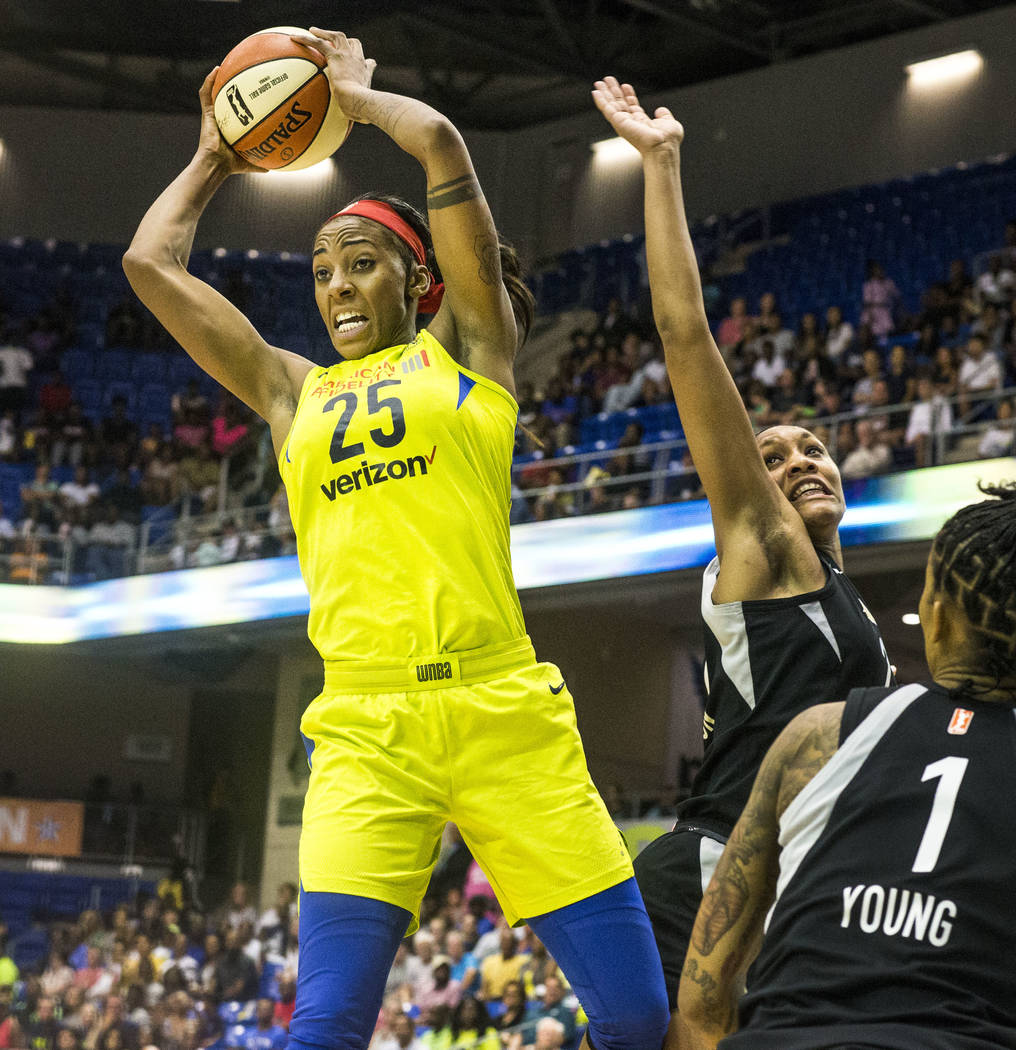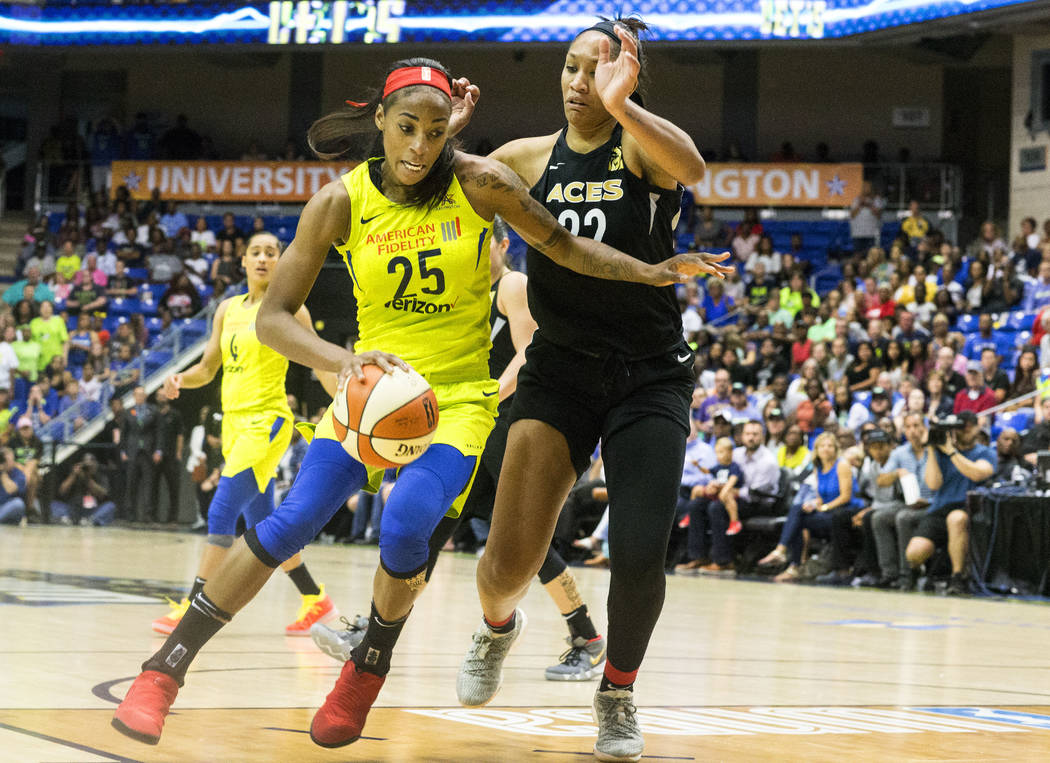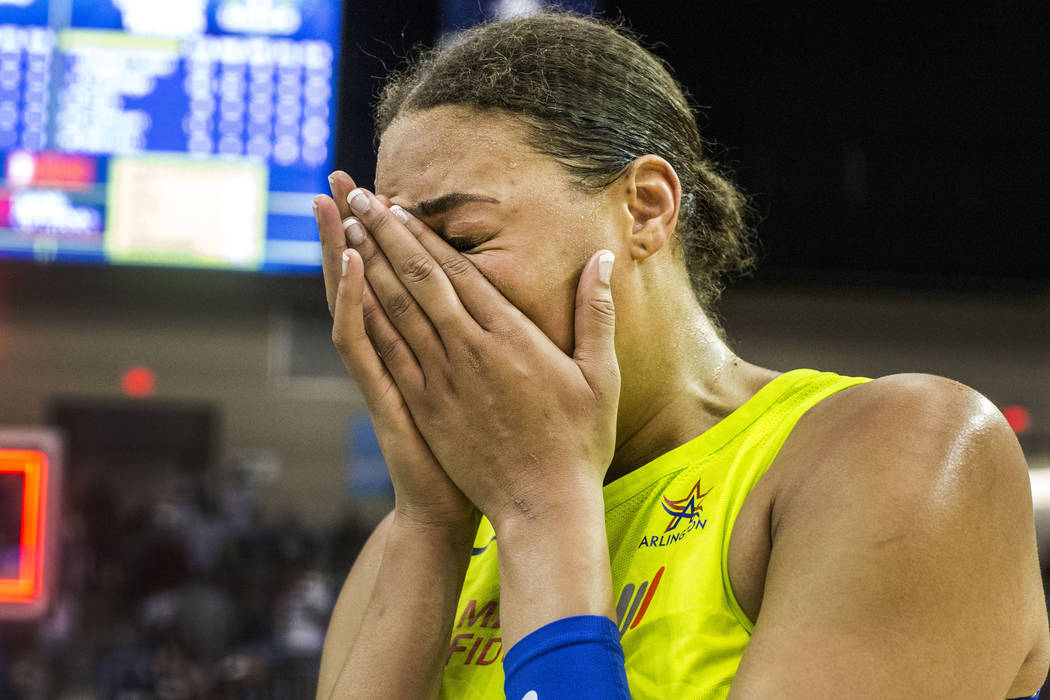 ARLINGTON, Texas — A'ja Wilson studied the final box score and marveled at some of her teammates' performances against the Dallas Wings on Friday night.
Kelsey Plum had 20 points on 7-of-10 shooting, including 4-of-7 from 3-point range. Kayla McBride had 16 points and a career-high 12 assists. Then there was Wilson, who erupted for 34 points in the best performance of her remarkable rookie season.
But the Wings had Liz Cambage. And now they have the WNBA's eighth and final playoff spot that the Aces so desperately coveted.
The Aces fell 107-102 at University of Texas at Arlington's College Park Center and were eliminated from postseason contention in their inaugural season. Dallas (15-18) owns the tiebreaker against the Aces (14-19) after going 3-0 against them.
They probably shouldn't have been playing for a postseason berth in the first place, considering they lost seven of their first eight games and five in a row in August. But a strong June and July buoyed them toward the playoffs and into a tie with the Wings, who had lost nine straight before beating Las Vegas in the next-to-last game of the regular season.
"We played pretty good basketball tonight. So did they," Aces coach Bill Laimbeer said. "Still, I'm proud of the way we competed. We gave it our best shot. Came up short."
The Aces raced to 15-6 lead behind Wilson's midrange brilliance and Plum's craftiness on the perimeter.
The Wings spent the next three quarters withering at it with the league's most dominant post player.
Cambage, a burly 6-foot-8-inch throwback center, used her brute strength and size to bury Las Vegas defenders under the basket for easy scores. She made two 3-pointers, handled the ball on the break and meticulously dissected double teams to create open 3-pointers for her teammates.
Cambage finished with 43 points and 13 rebounds. She also talked trash to the Aces players and flexed after each of her 3-point plays.
Her mere presence loomed over the Aces larger than any deficit they had faced this season. This also was the Wings' biggest game, and their best player dominated it.
"She's a beast on the block. That's who she is," Wilson said. "You know the ball is going there, but because of her size and because of how strong she is, it's tough to guard."
The Wings pulled ahead for good midway through the fourth quarter, sending the Aces to their locker room disappointed and dejected, knowing their season ends Sunday.
But their long-term optimism is intact. Wilson is 22. Plum is 23. McBride is 26. The entire rotation — save for Tamera Young and Carolyn Swords — is 26 or younger.
This season is almost over. But they feel like they're just getting started.
"Nobody expected us to be in this position," McBride said. "I think for the most part we really created our own identity. We've been writing our own book this whole season starting 1-7 and at least trying to get to the eighth spot in our playoffs in the best league in the world. It says a lot about the young talent we have, and the coach and the fans."
More Aces: Follow all of our Aces coverage online at reviewjournal.com/aces and @RJ_Sports on Twitter.
Contact reporter Sam Gordon at sgordon@reviewjournal.com. Follow @BySamGordon on Twitter.