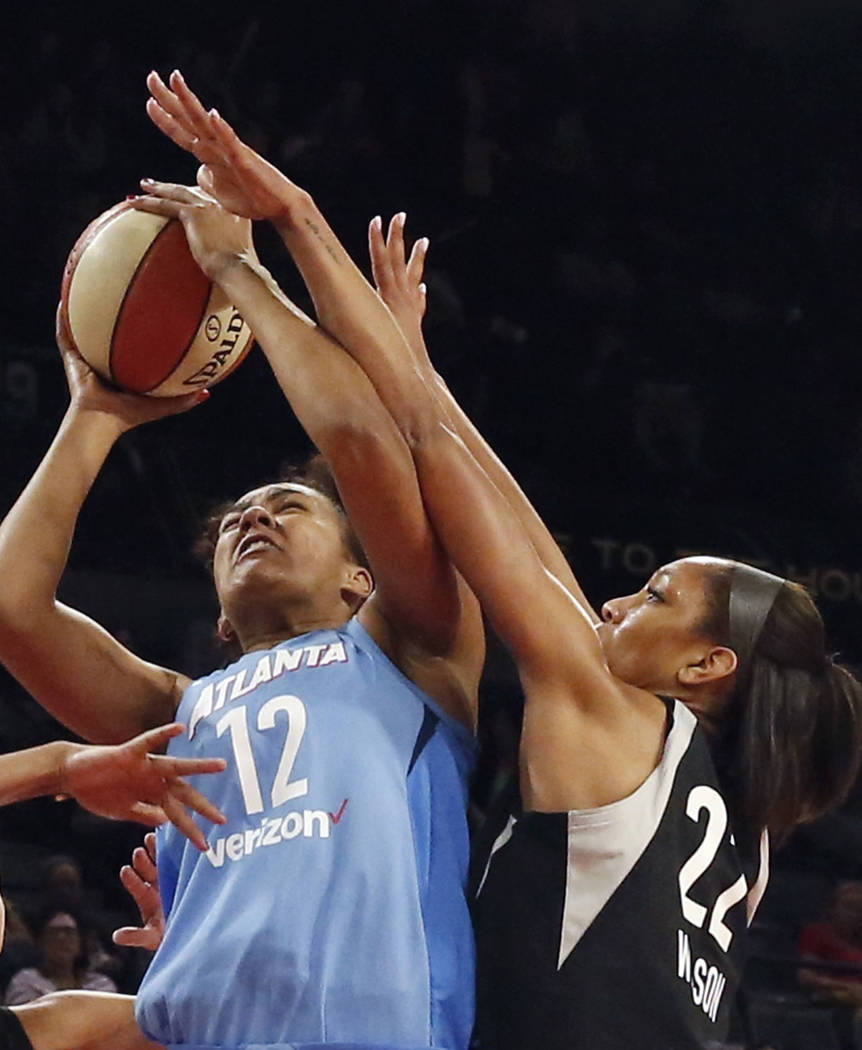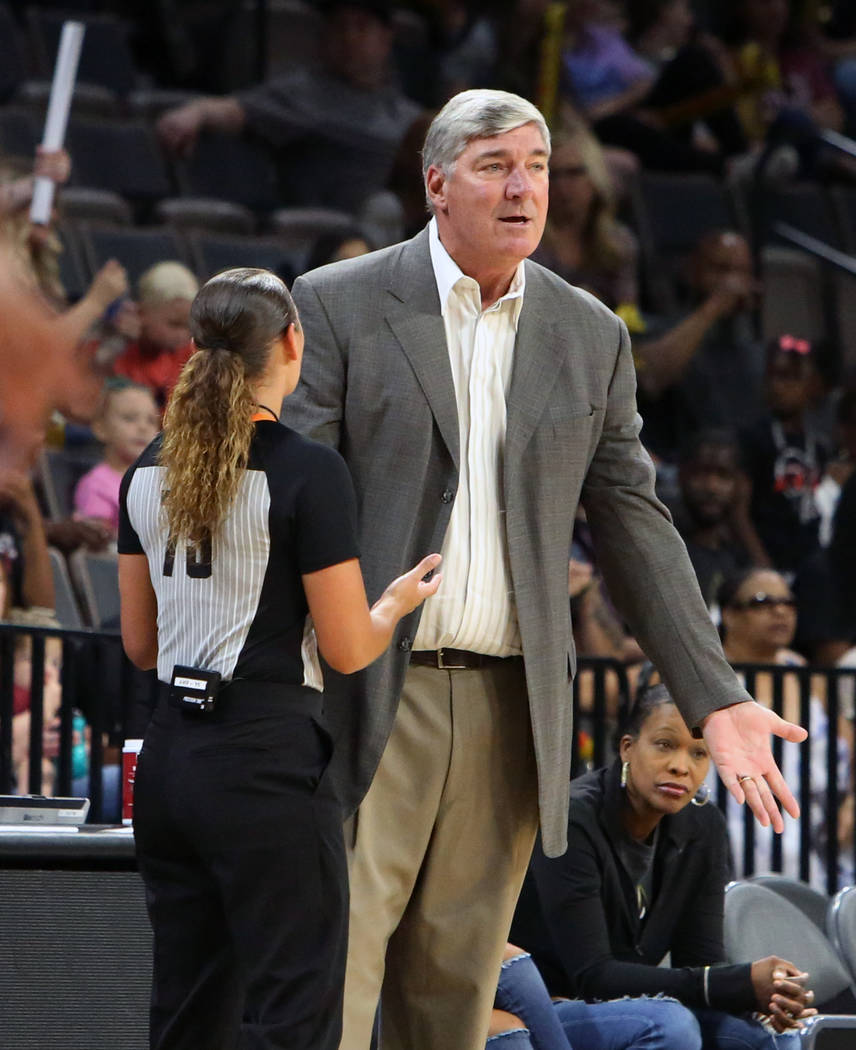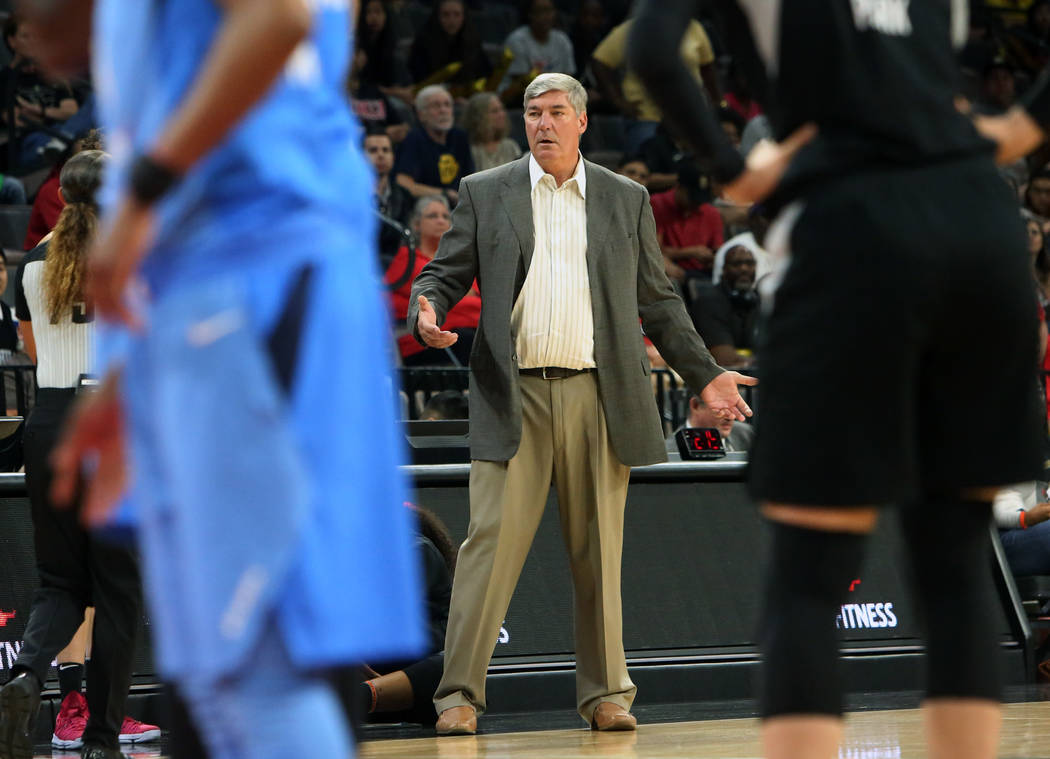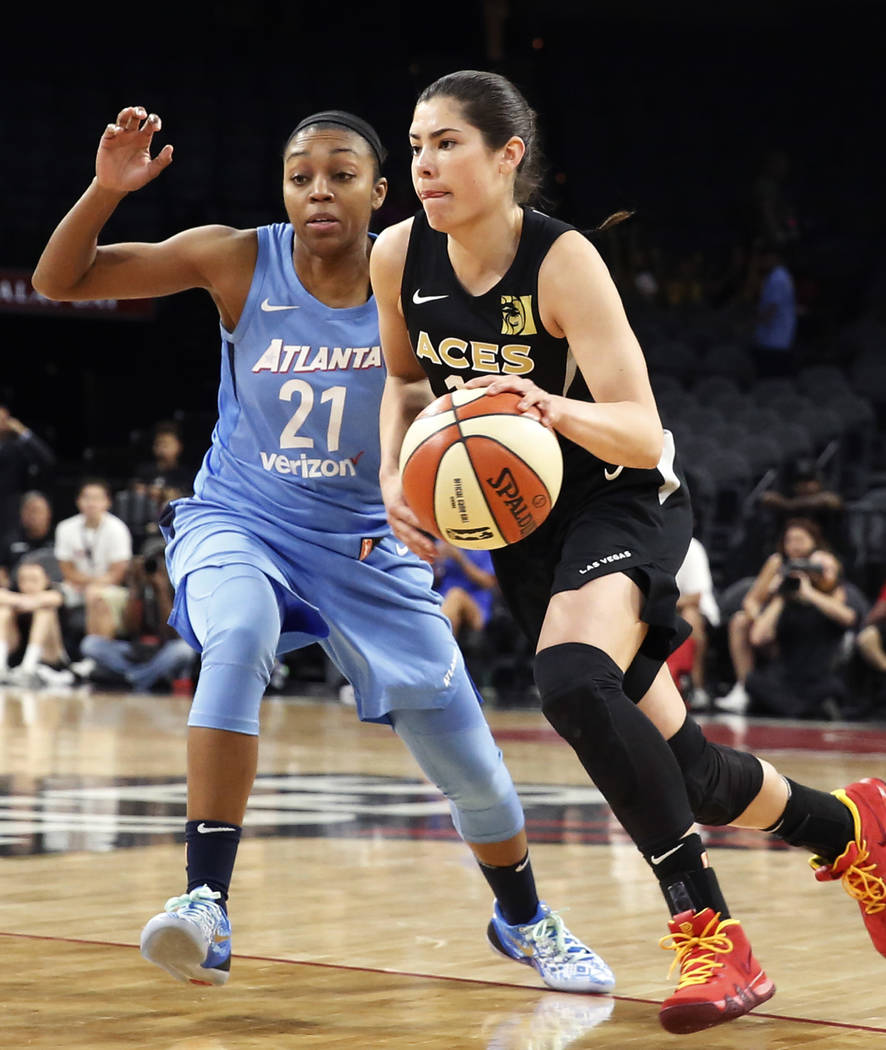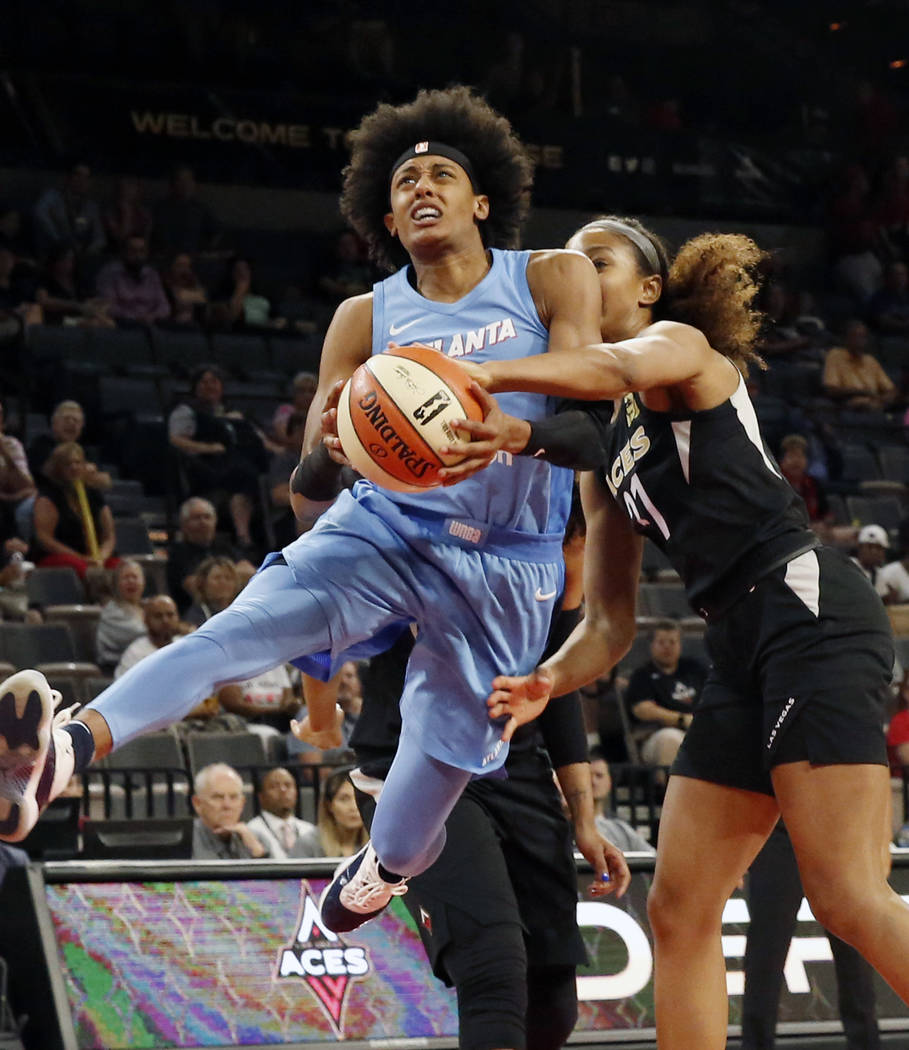 Rookie forward A'ja Wilson tried to remain positive after the Aces' 87-83 home loss to the Atlanta Dream. But she, too, conceded some frustration
Las Vegas is losing a lot, and losing is no fun.
The Aces (1-6) tumbled into an 18-point third-quarter deficit, and couldn't overcome the Dream duo Angel McCoughtry and Tiffany Hayes at Mandalay Bay Events Center on Friday afternoon.
Wilson had a team-high 20 points and nine rebounds, but shot 6-of-18 from the field and 1-of-8 in the second half against McCoughtry and Hayes . The Aces embark this weekend on an eight-day road trip, and coach Bill Laimbeer is looking for answers.
"We're trying to find a cohesive situation," he said. "I'm pushing any button I can to get five players (to play together) … I keep saying we're learning, but I don't know how fast we're learning."
Laimbeer inserted second-year guard Kelsey Plum into the starting lineup Friday for the first time this season, but she struggled to find a rhythm and was scoreless in 15 minutes of play.
Wilson picked up two quick fouls, and the Dream (4-3) built a 38-32 halftime lead behind 11 points from Hayes, who knifed into the paint and created quality shot opportunities. The Aces were lethargic in the third quarter, too, and McCoughtry — one of the most prolific scorers in WNBA history — started to sizzle while searching for her shot.
She used her size and strength to dissect the Aces' perimeter defense.
"That's what she does," Laimbeer said. "That's why she's an all-star and an Olympian. We don't have any of those. In the future, we will, but right now (McCoughtry) did what she was supposed to do."
Point guard Lindsay Allen came off the bench, and stabilized the Aces' offense in the second half. But McCoughtry put a stop to any run, and finished with 23 points, nine rebounds and seven assists.
Hayes had 24 points, and the Dream protected a double-figure lead for most of the fourth quarter.
"They hit really tough shots," said Allen, who had nine points, seven assists and four steals. "They had their slashers. They had their drivers getting to the basket, hitting shots."
Four of the Aces' six losses are by seven points or fewer, and Wilson said they're close to a breakthrough.
They're just not there, yet.
"Every game, we show we're capable of winning," she said. "We just have to keep pushing, keep pushing … We have all the pieces to the puzzle. It's just a matter of putting them together."
More Aces: Follow all of our Aces coverage online at reviewjournal.com/aces and @RJ_Sports on Twitter.
Contact reporter Sam Gordon at sgordon@reviewjournal.com. Follow @BySamGordon on Twitter.
Aces add local product Holmes
The Aces have re-signed Mojave grad and UNLV alum Sequoia Holmes.
She joins the roster via injury hardship, as forward Nia Coffey (ankle) and guard Moriah Jefferson (knee) will be out for a few more weeks.
Holmes was invited to training camp, and was among the team's final cuts before the season began May 20.
Sam Gordon/Las Vegas Review-Journal