A talented Las Vegan's unconventional path toward the NBA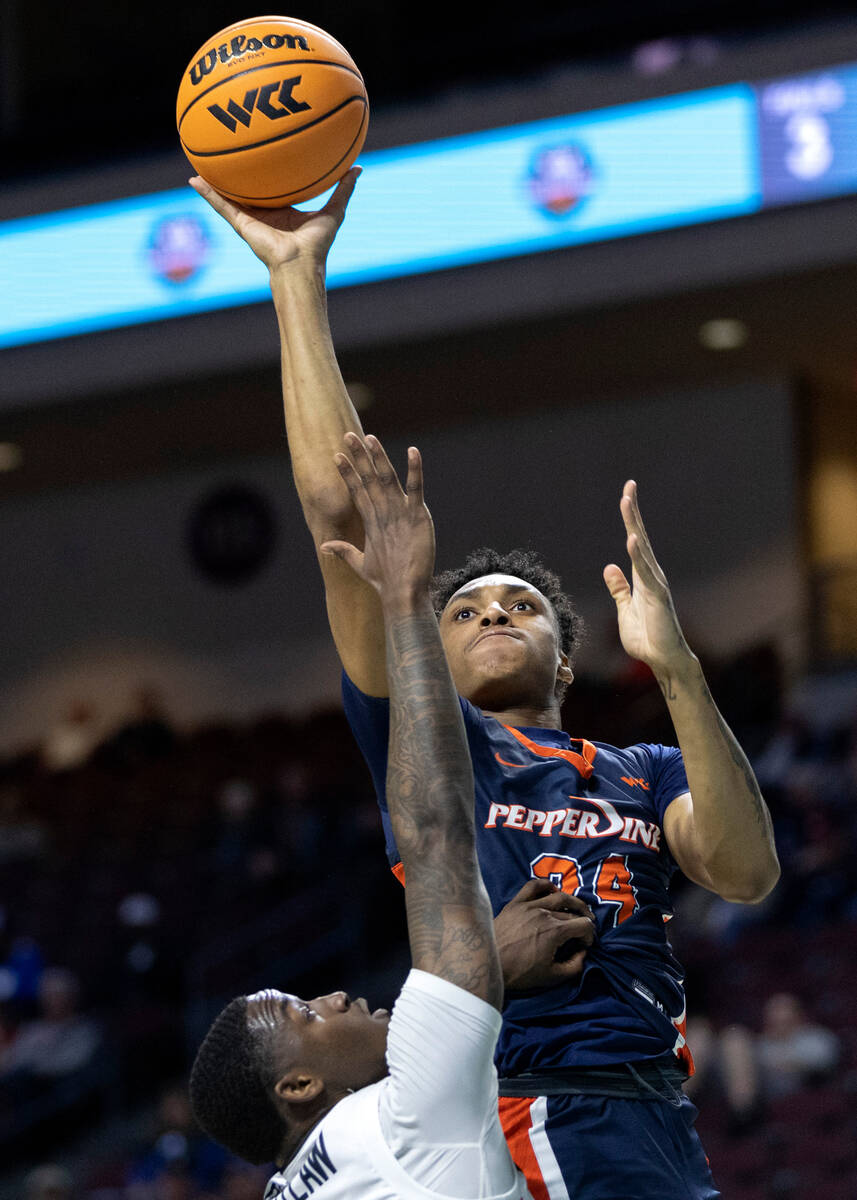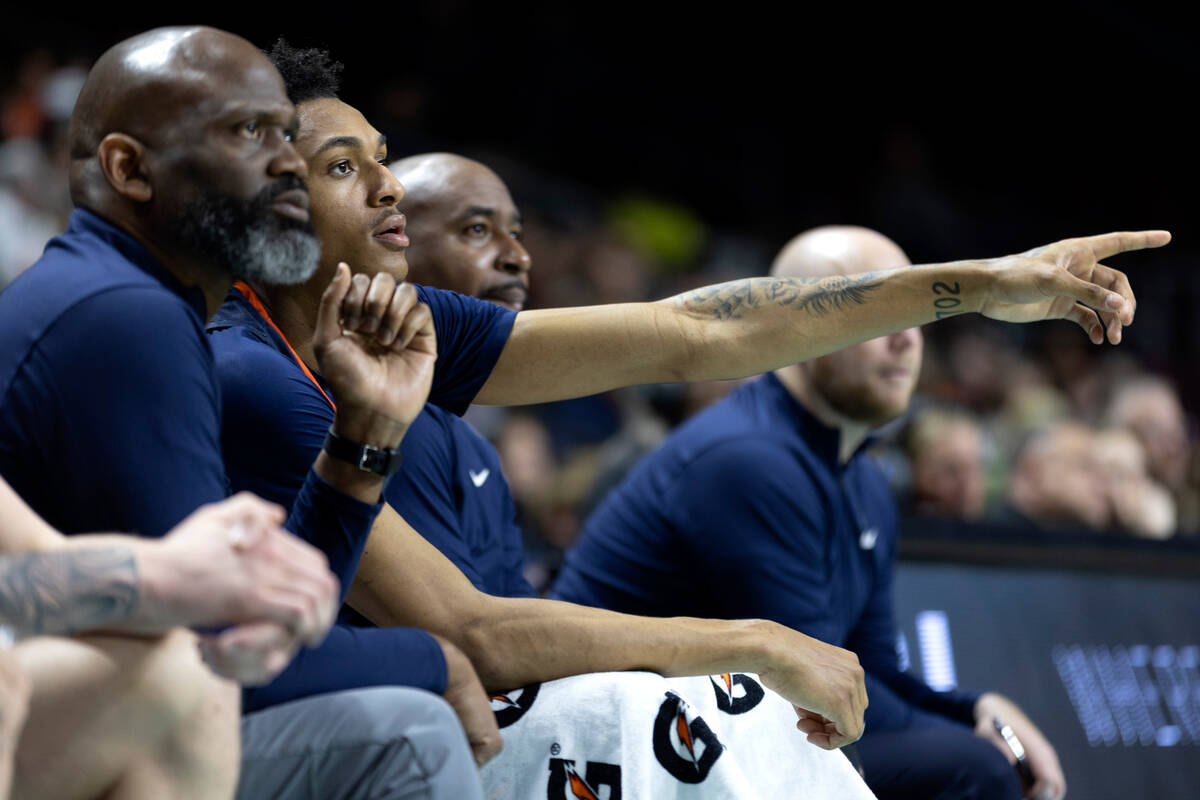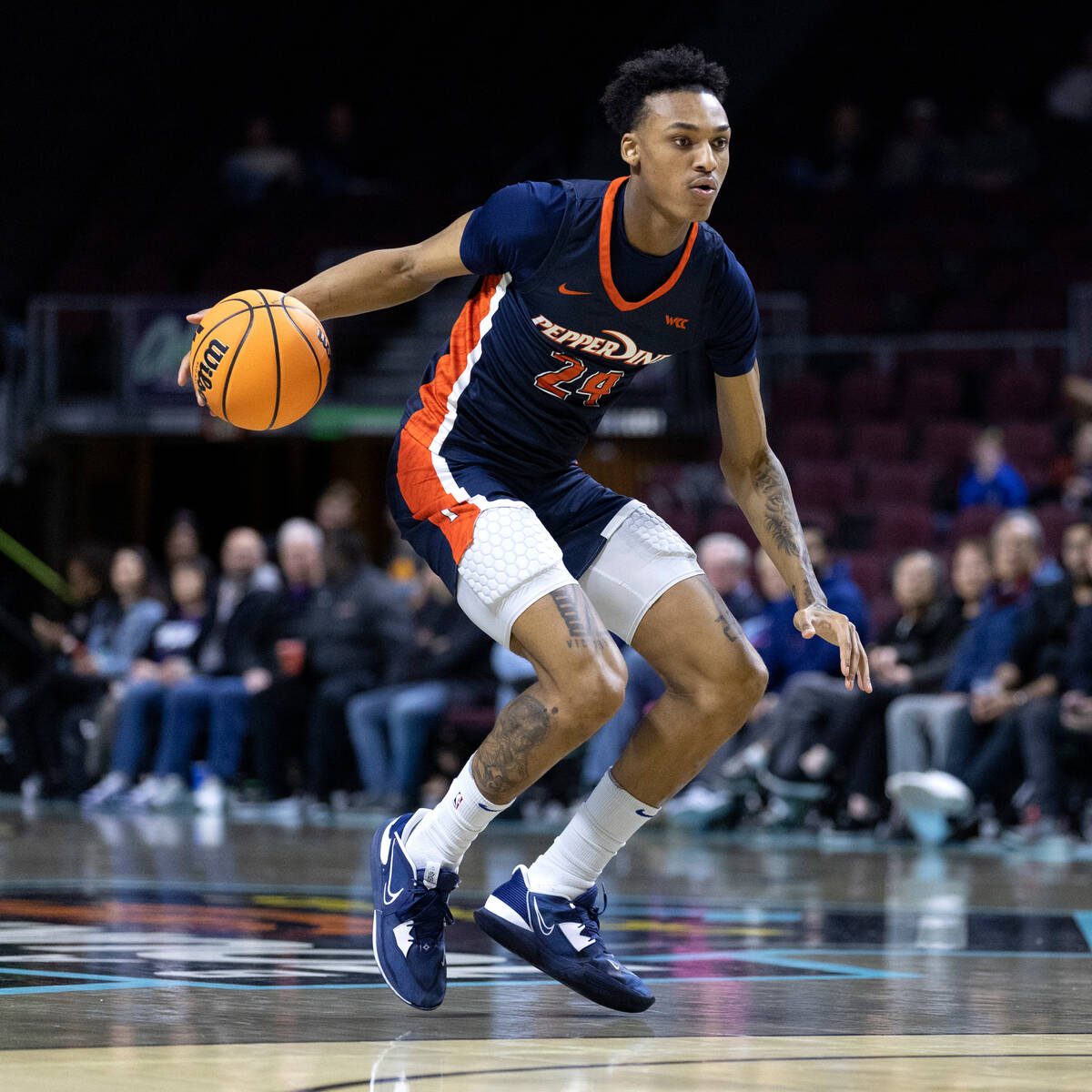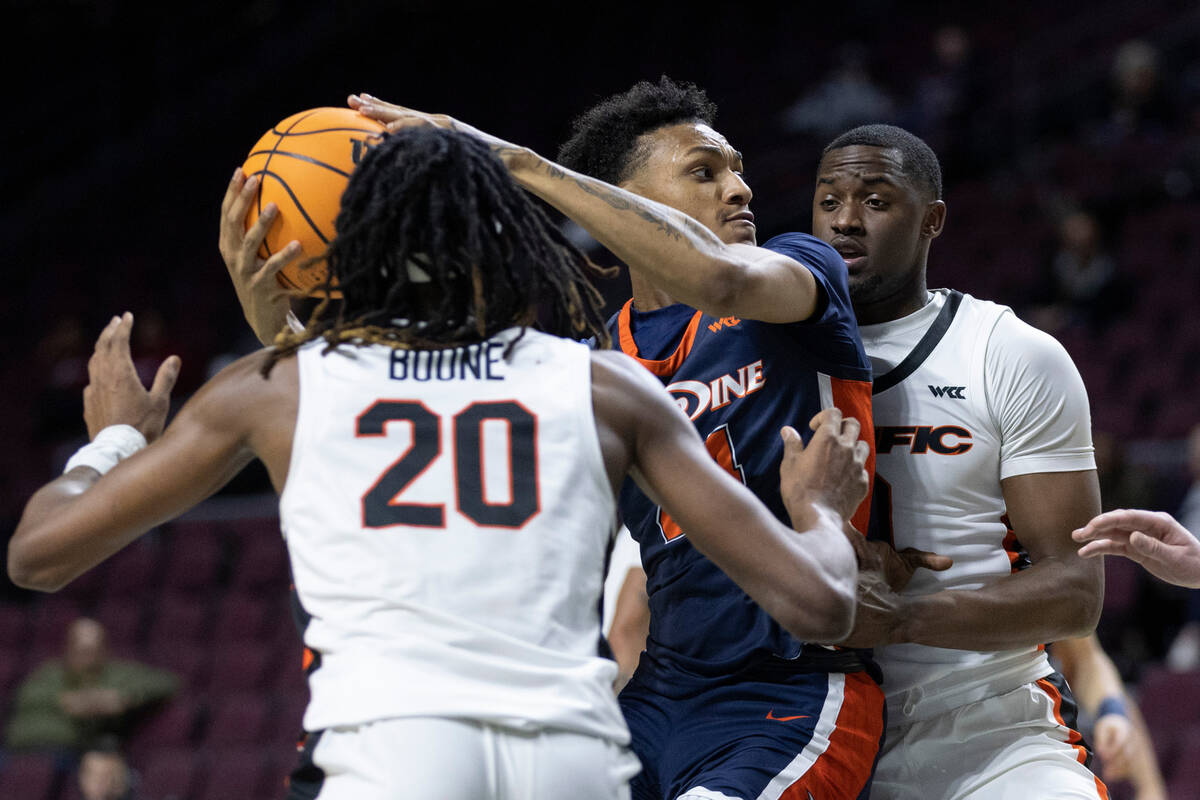 Somerset-Losee's boys basketball team played 15 games during its inaugural season of 2017-18. Maxwell Lewis would only play in 14.
One was scheduled on the same night the school's jazz band was due to play and his alto saxophone doesn't play itself. So he attended the concert, forgoing the customary 28 points and 13 rebounds he'd regularly uncork against overmatched opponents.
Putting basketball on the back burner for the final time.
"It felt natural," said Lewis, who would rock and sway to the rhythm of the music he would make.
But so did getting buckets.
A wiry 6-foot-7-inch native Las Vegan, Lewis is bound to play professional basketball — forgoing his two final years at Pepperdine to announce via Twitter that he's entering the NBA draft.
The 20-year-old left Las Vegas in 2019 as an anonymous prospect, returning earlier this month as a likely first-round pick to play in the WCC Tournament at Orleans Arena before a host of NBA decision makers.
Among the bunch who watched Lewis play: Danny Ainge … of the Utah Jazz.
"Max wanted to play basketball more than anything," said Lewis' older brother, Mario, who doubles as his manager. "He's the type of kid where you put a task in front of him, or you try to put a barrier in front of him, he's going to figure out ways over it, under it, around it."
AGTG🙏🏽 pic.twitter.com/8V9B5K1bRk

— maxwell lewis (@maxwelll2002) March 14, 2023
A musician first
Lewis' father, Robert, was a longtime coach in recreational youth leagues scattered across the Las Vegas Valley. But he didn't particularly care for the way one coach was treating his youngest son, then an elementary-aged participant in a league housed in Doolittle Community Center.
At the behest of his father, Lewis discontinued played organized basketball and began studying the saxophone — filling the idle time that basketball games and practices once occupied with biweekly $35 lessons inside his home.
He still played pickup basketball and continued to train in the mornings with Mario at the nearby 24-hour fitness.
A timely growth spurt four years later inspired a change of heart for their father, who hoped his son would study jazz in college — but allowed him to play in a National Junior Basketball League headquartered at the Centennial Hills YMCA.
"Max led the league in scoring," his father recalled. "So that's when somebody seen him, and introduced him to coaches that started knocking on our door."
But music would remain Lewis' priority, at least through the end of his sophomore season. He enrolled at Somerset-Losee specifically to play in its jazz and concert bands, sandwiching workouts around school, rehearsals and shifts as a grocery bagger at Smith's.
The school did not have a basketball team during his freshman year and he played junior varsity at Mojave, the public school where he was eligible to play.
His sophomore year at Somerset-Losee doubled as the school's first with a boys basketball team, and coach Darrius Banks was stunned to learn Lewis would miss a game to play in the band.
"He started to get good then," said Banks, adding that he's spoken to representatives from all 30 NBA teams about Lewis. "He wasn't the ugly duckling anymore."
Somerset-Losee at that point played a schedule comprised of outstate schools and other charters akin to its academic profile, meaning Lewis would reclassify to the graduating class of 2021 and transfer to Clark for the 2018-19 school season.
But he was relegated to junior varsity amid the NIAA's transfer rules, triggering another transfer to AZ Compass Prep in Chandler, Arizona.
"That was my only option," said Lewis, whom AZ Compass Prep recruited through his club basketball program, Dream Vision. "That was the best opportunity for me to get out there more because I wasn't ranked or anything like that."
Talent "off the chart"
That changed in Arizona during his junior season of 2019-20. Lewis maximized the opportunity, thriving against national competition and garnering scholarship offers from Power Five programs across the country. He considered transferring again to a neighboring prep school, Hillcrest Prep, but opted instead to bypass his senior season altogether in favor of Chameleon BX, a preparatory program based in San Francisco designed to prepare basketball players for the NBA draft.
For several months during the COVID-19 cursed year of 2020, Lewis and three other prospects trained under Frank Matrisciano, who'd worked more than 20 years with professional athletes — and focused on core strength, cardio and calisthenics. The program was supposed to include a basketball component that was compromised by the perils of the pandemic.
Lewis departed before the winter concluded.
He returned to Vegas "even stronger, a step higher" considering that "it was another plan from God to just see how strong I am if I'm not going to quit."
Lewis continued to train, usually at Tarkanian Basketball Academy alongside and against other top local players past and present. He preserved one year of club basketball and played the 2021 spring and summers seasons as an unsigned senior with Dream Vision.
Though schools that once recruited him — a la Oklahoma, St. John's and Southern California — moved on, Pepperdine coach Lorenzo Romar moved forward, offering Lewis a scholarship.
"He knew that he had talent, but he knew he had some shortcomings," said Romar, formerly of Washington, where he coached several first-round NBA draft picks. "He came with that attitude and it was important to him that he went somewhere where he'd have a chance to play early and be able to play through mistakes and that's what he was able to do."
Lewis operated a reserve as a freshman, averaging 11 points, 42.2 percent shooting in 19.5 minutes per game and missing the WCC Tournament with a season-ending wrist injury. He slid into the starting lineup this season and showcased an arsenal of shot creating and making en route to 17.1 points per game on 46.8 percent shooting for the Waves.
A second-team All-WCC pick, he's long and bouncy — combining a 6-10 wingspan with an uncanny desire to dunk. His smooth shooting stroke helped him convert 35.4 percent of 3-pointers during his two seasons for the Waves.
"He can really score the ball in a number of different ways," Romar added, referring to the way he runs to shake defenders when he doesn't have the ball.
That said, Lewis knows he needs nurturing, having lost several years of organized basketball to the saxophone. He's still raw as a ball handler and said he wants to better select the spots from which he scores.
His awareness stands to improve on both sides of the floor.
With his career at Pepperdine concluded, Lewis can focus on preparation for the NBA draft. His final college game was in his hometown. Pepperdine fans referred to him as "Vegas" while his family members wore white t-shirts with his picture on the front.
Banks coached the Lions to the Class 3A state championship this season and credits Lewis for constructing the foundation of Somerset-Losee's program, noting the soon-to-be-pro would work with the younger players when they joined him in the gym.
The saxophone Lewis once missed a game to play still sits in the "man cave" inside his father's home, picked up again perhaps once he puts the basketball down.
"I didn't have any expectations at all. I don't think my dad did either. I didn't know it was going to get like this," Lewis said. "To look back to see where I came from and where I'm at now … I haven't made it yet, but to know I'm a potential first-round pick is really surreal."
Contact Sam Gordon at sgordon@reviewjournal.com. Follow @BySamGordon on Twitter.