Arizona edges UCLA to claim 2nd straight Pac-12 tournament title
Updated March 11, 2023 - 11:11 pm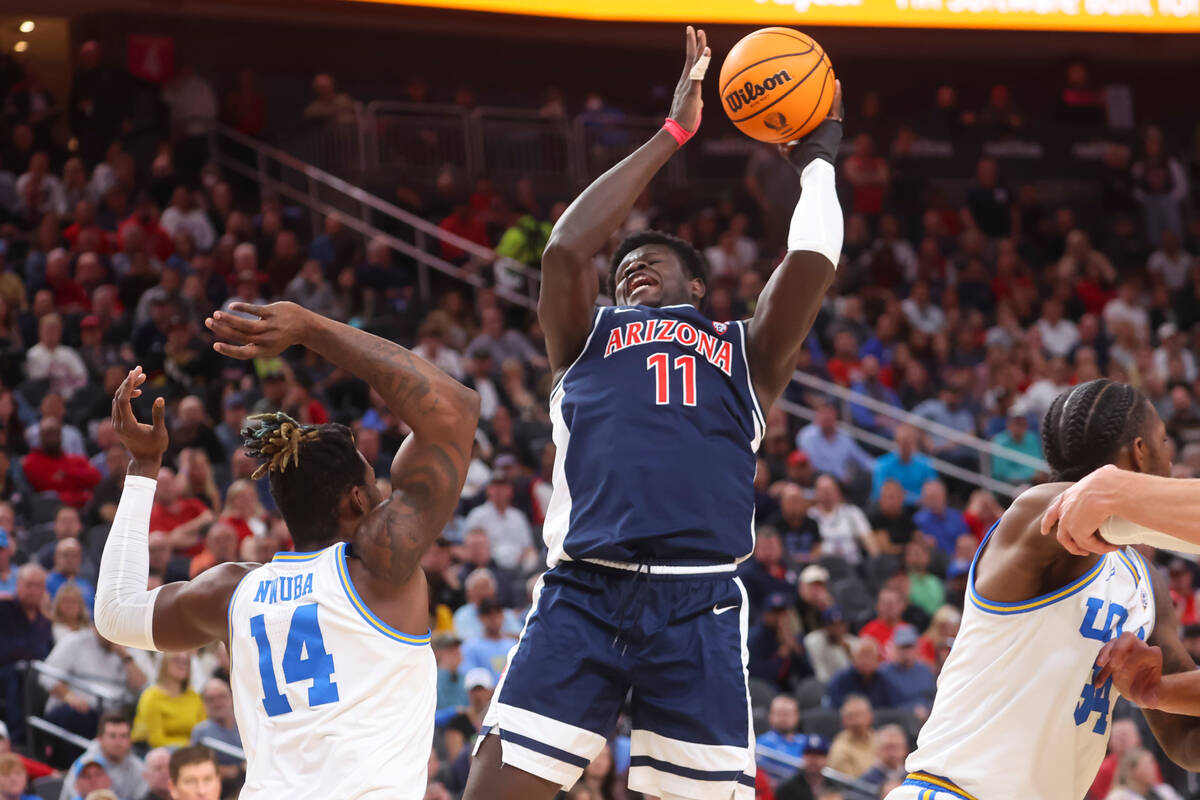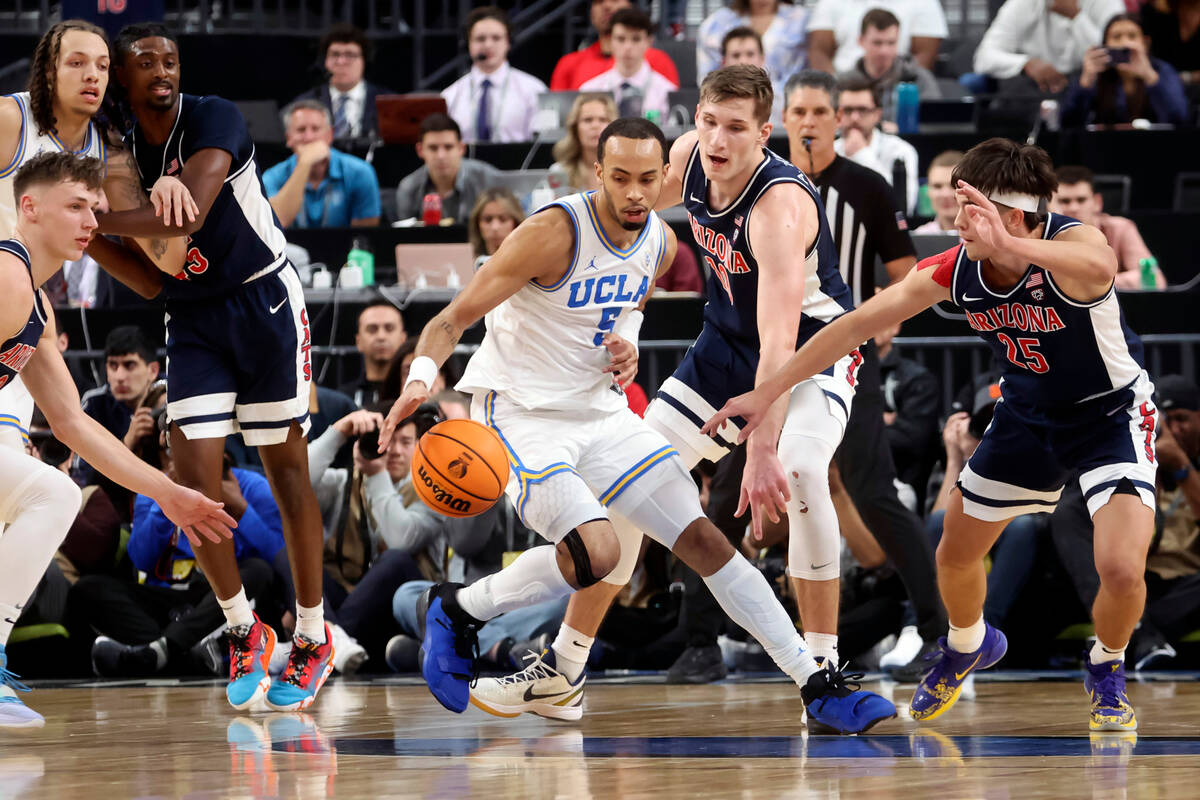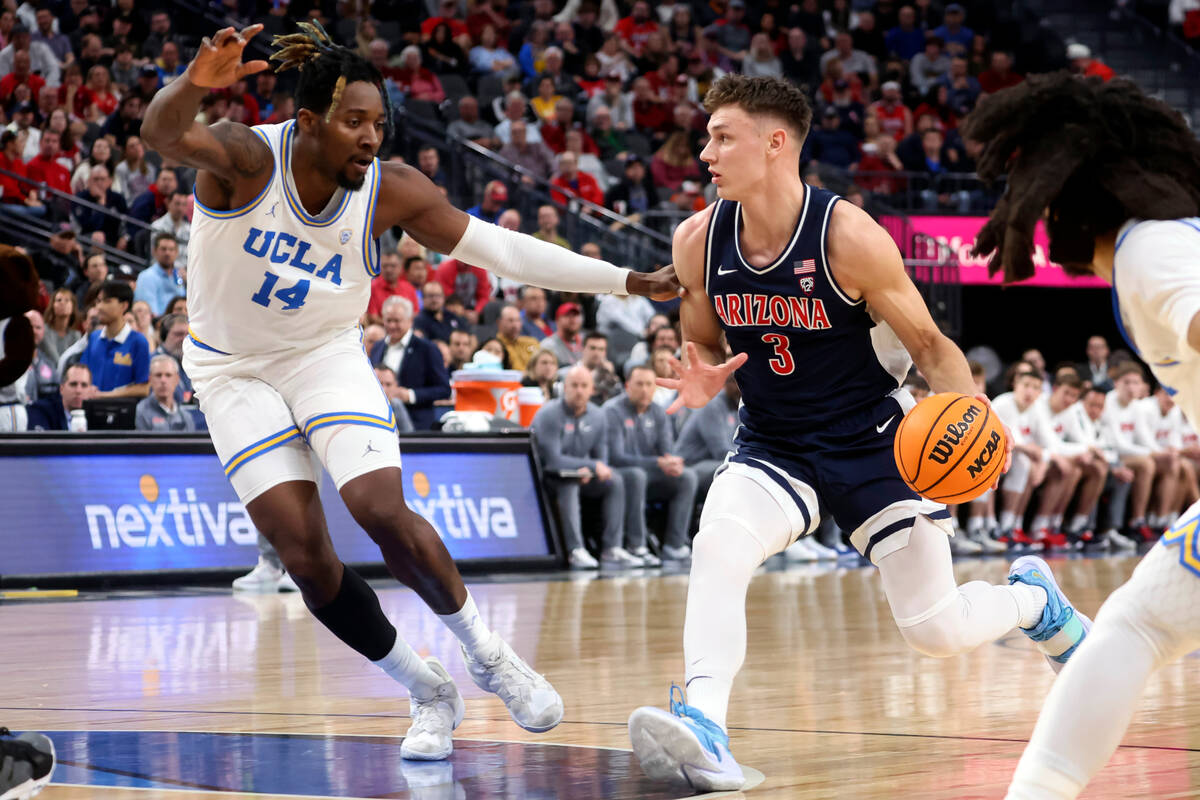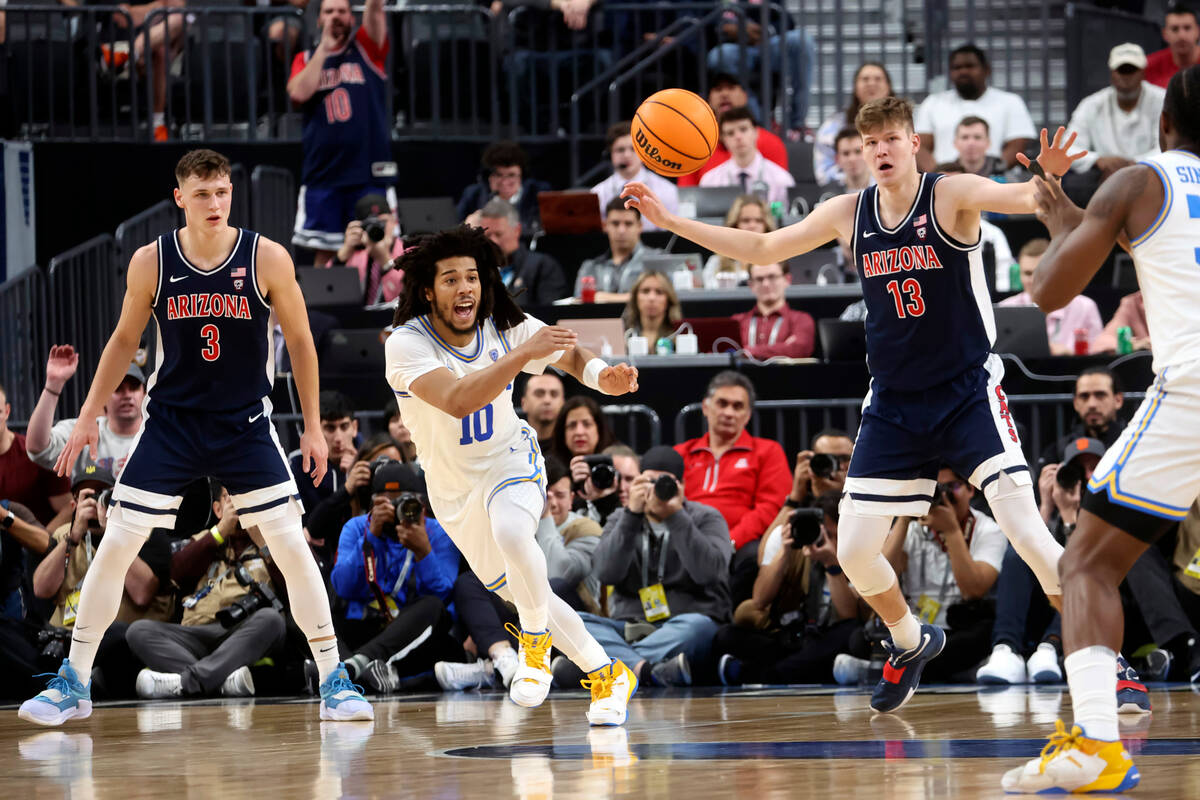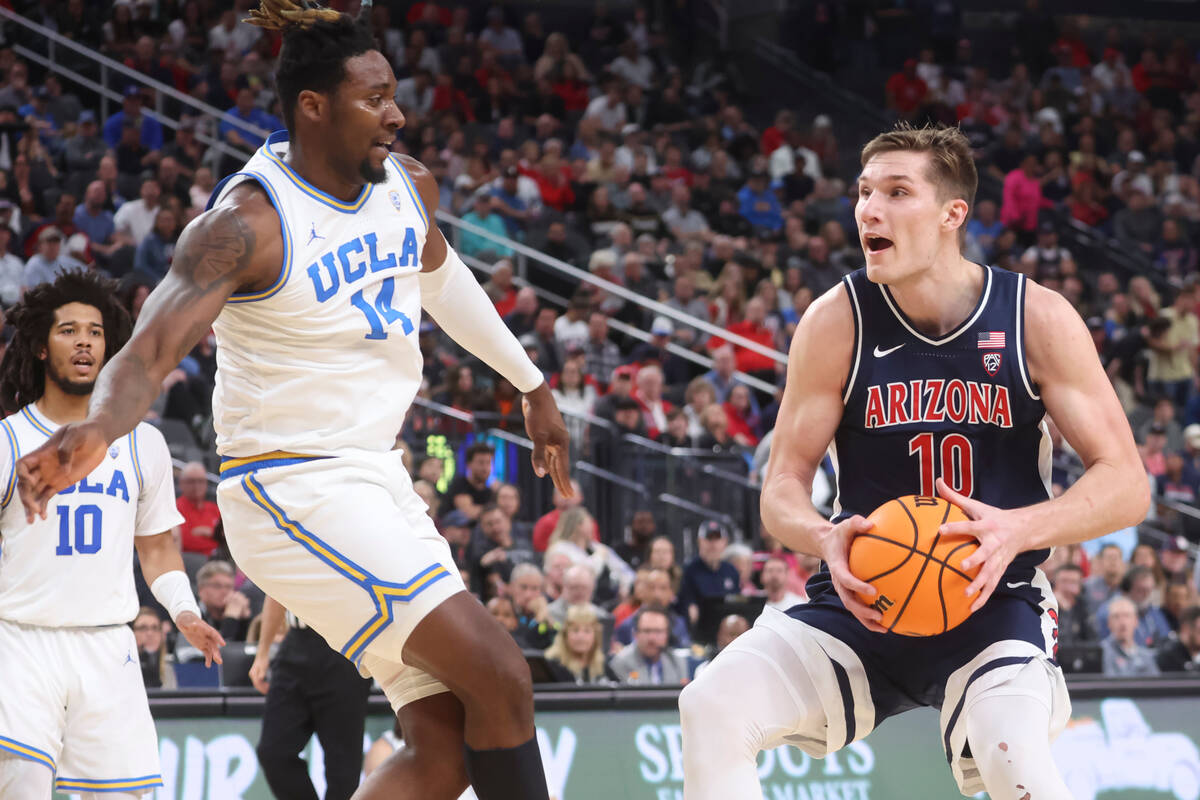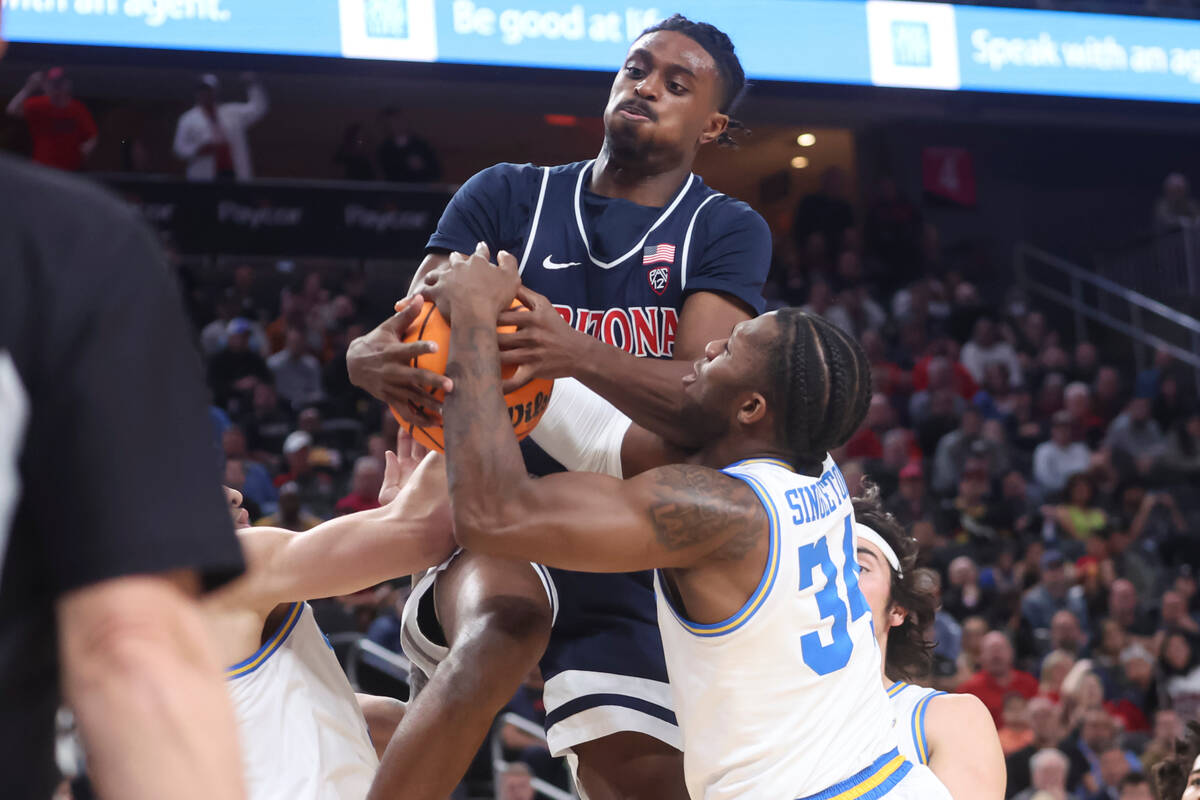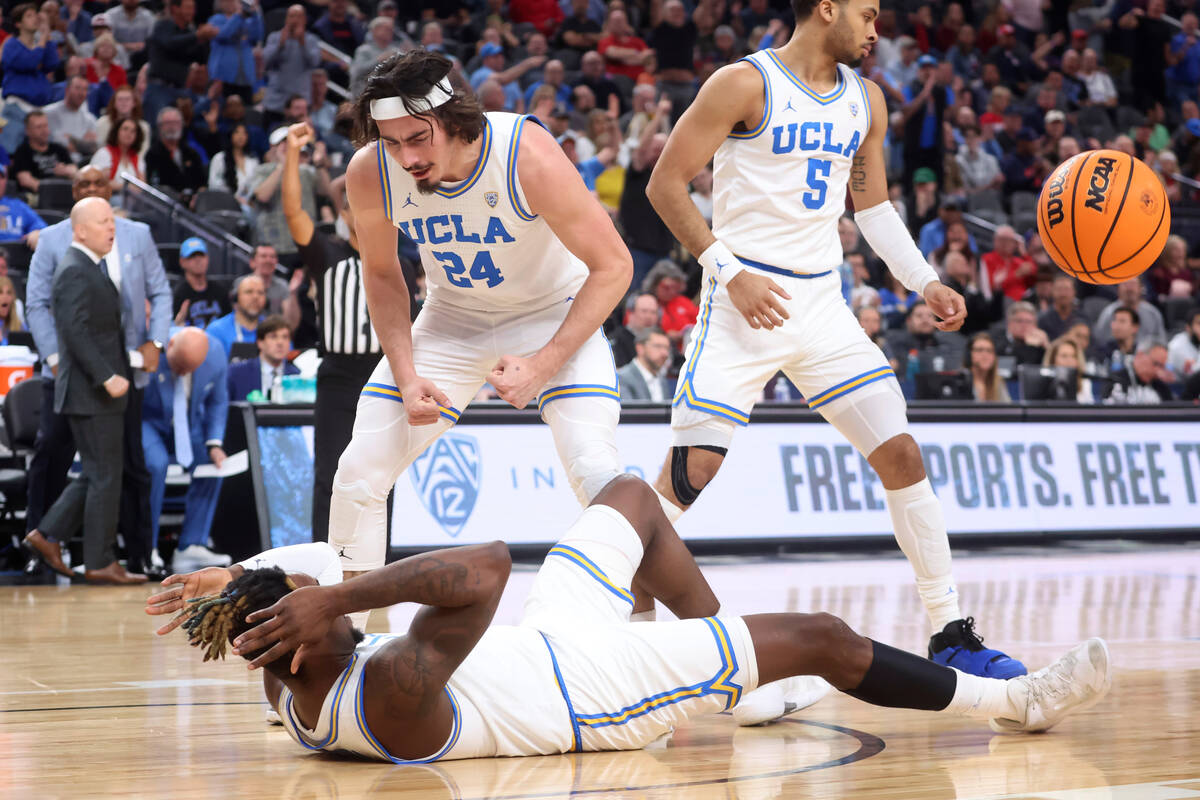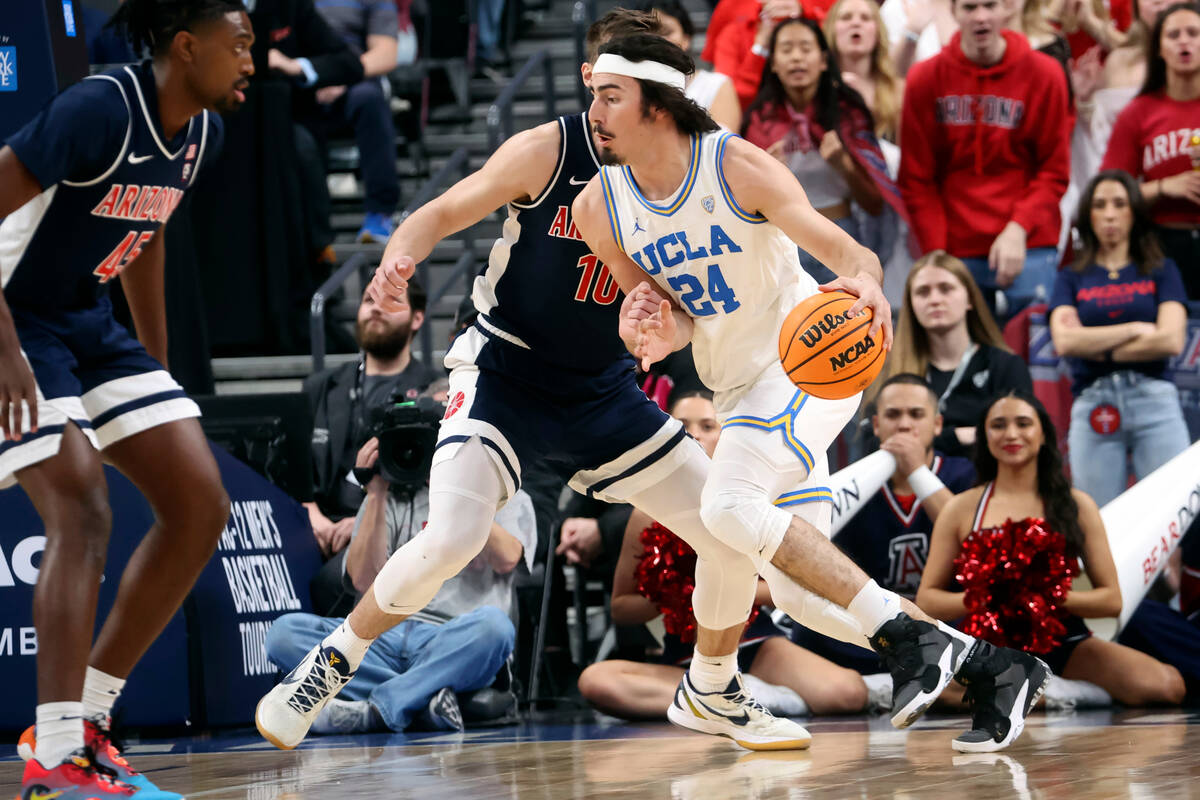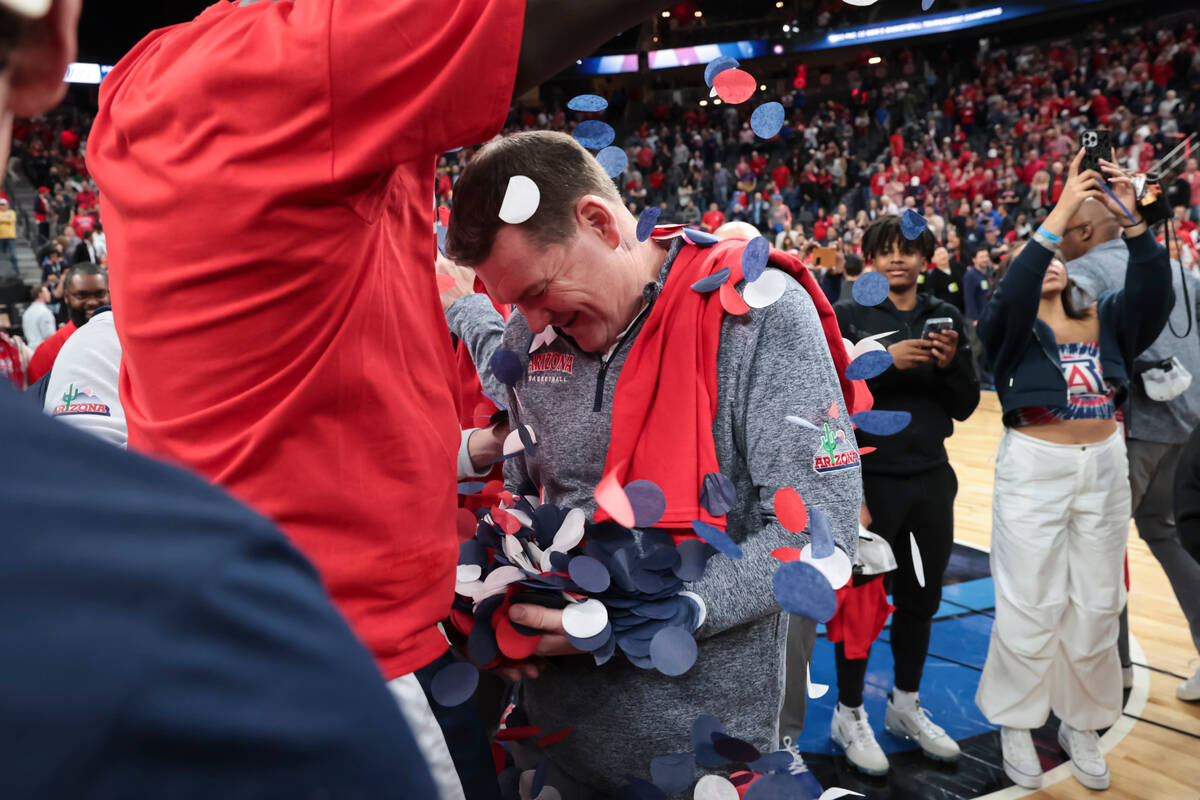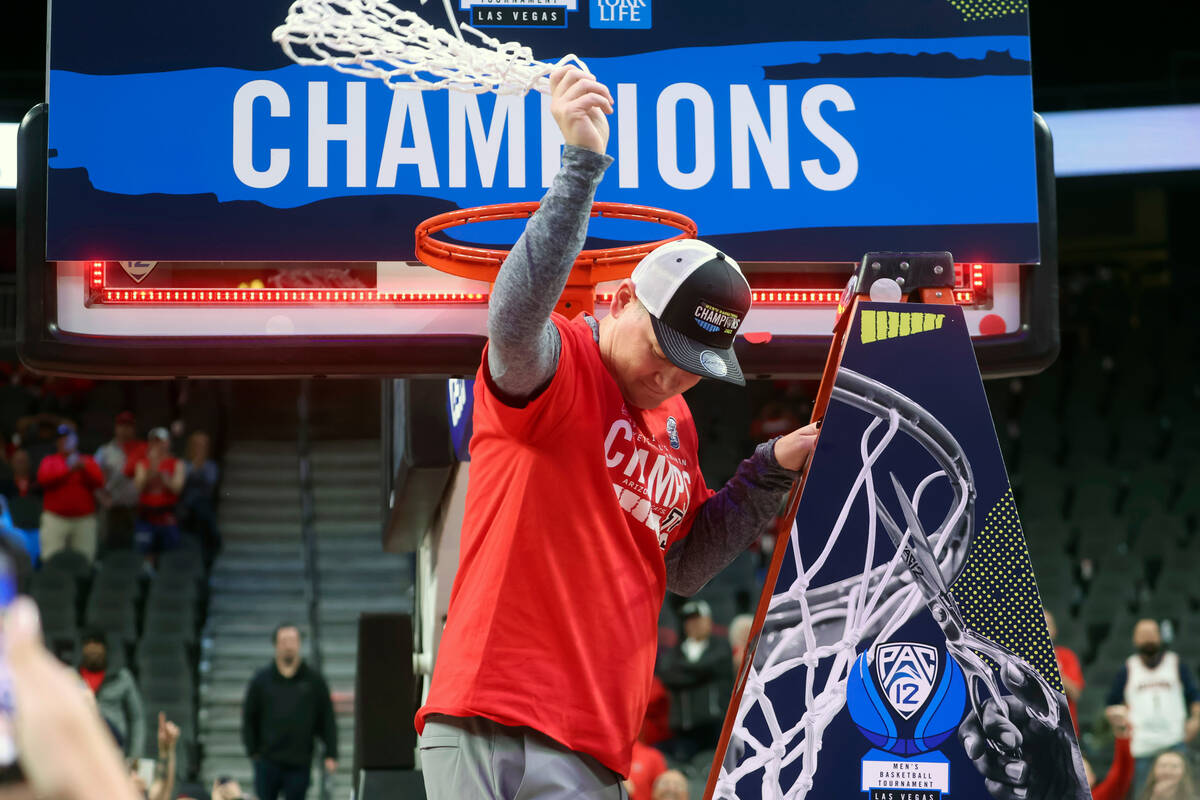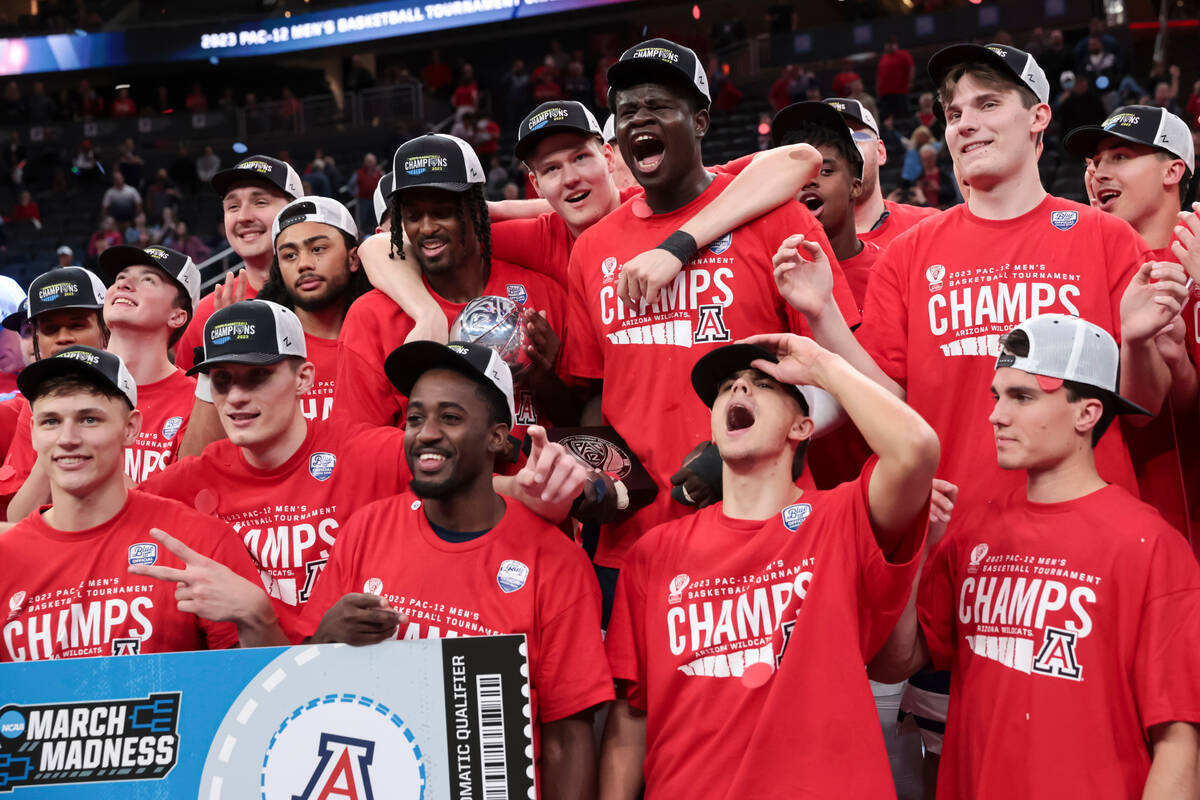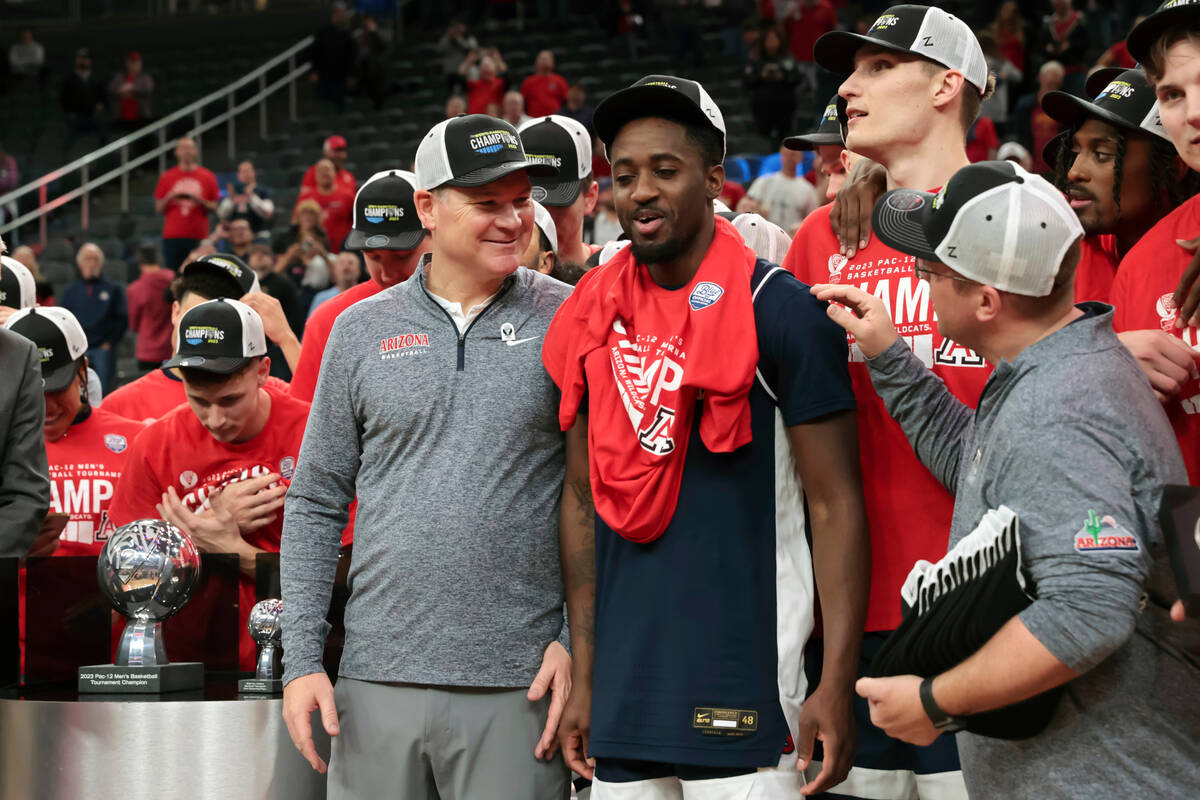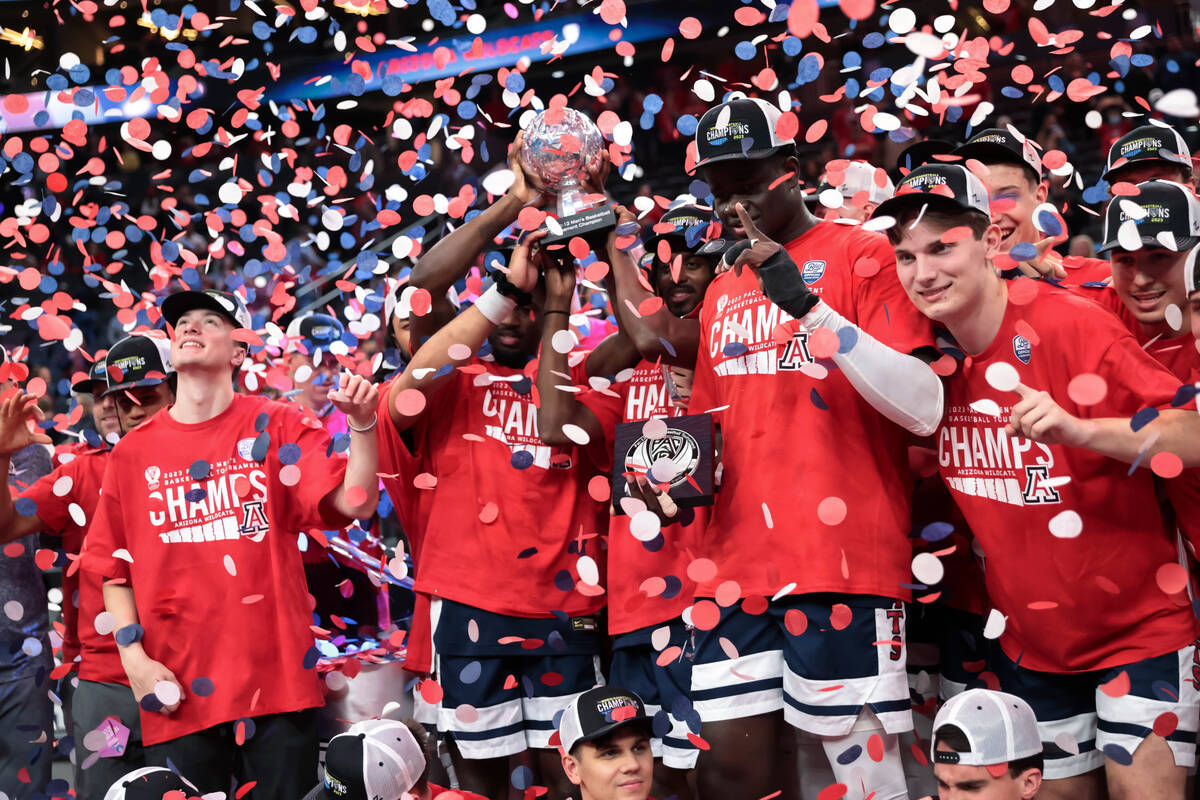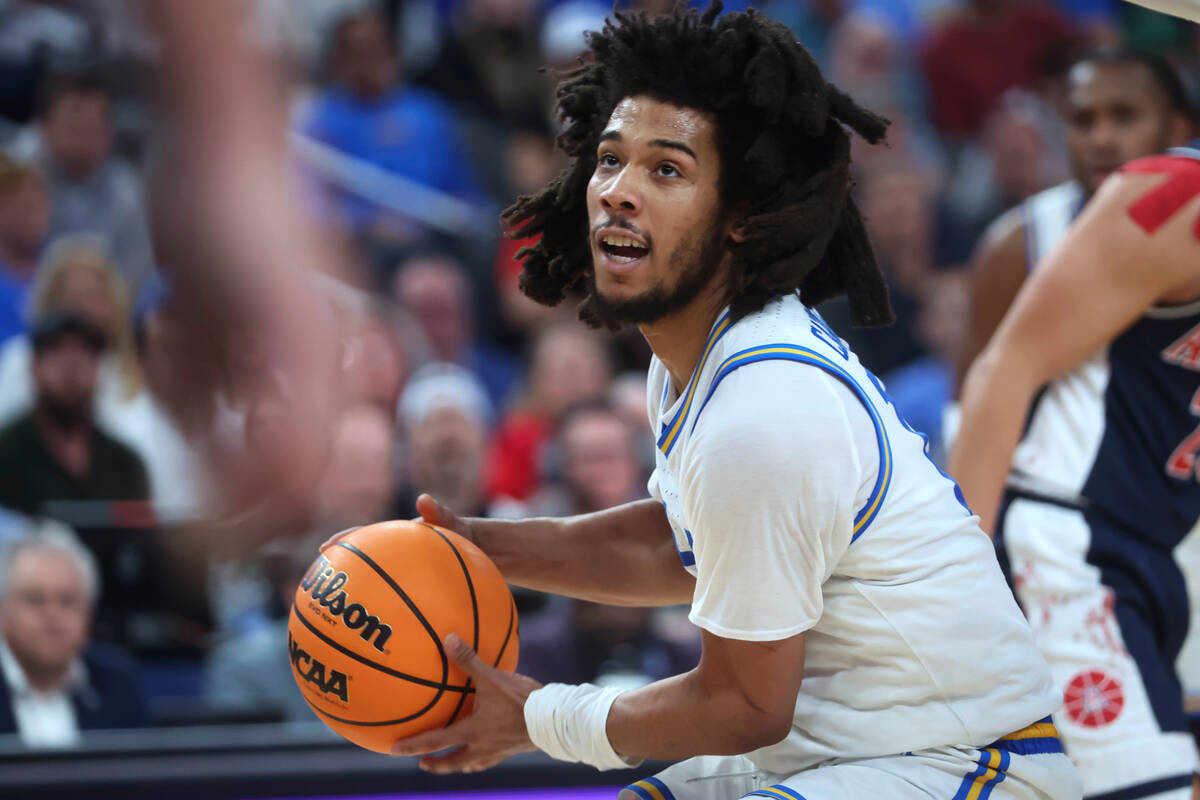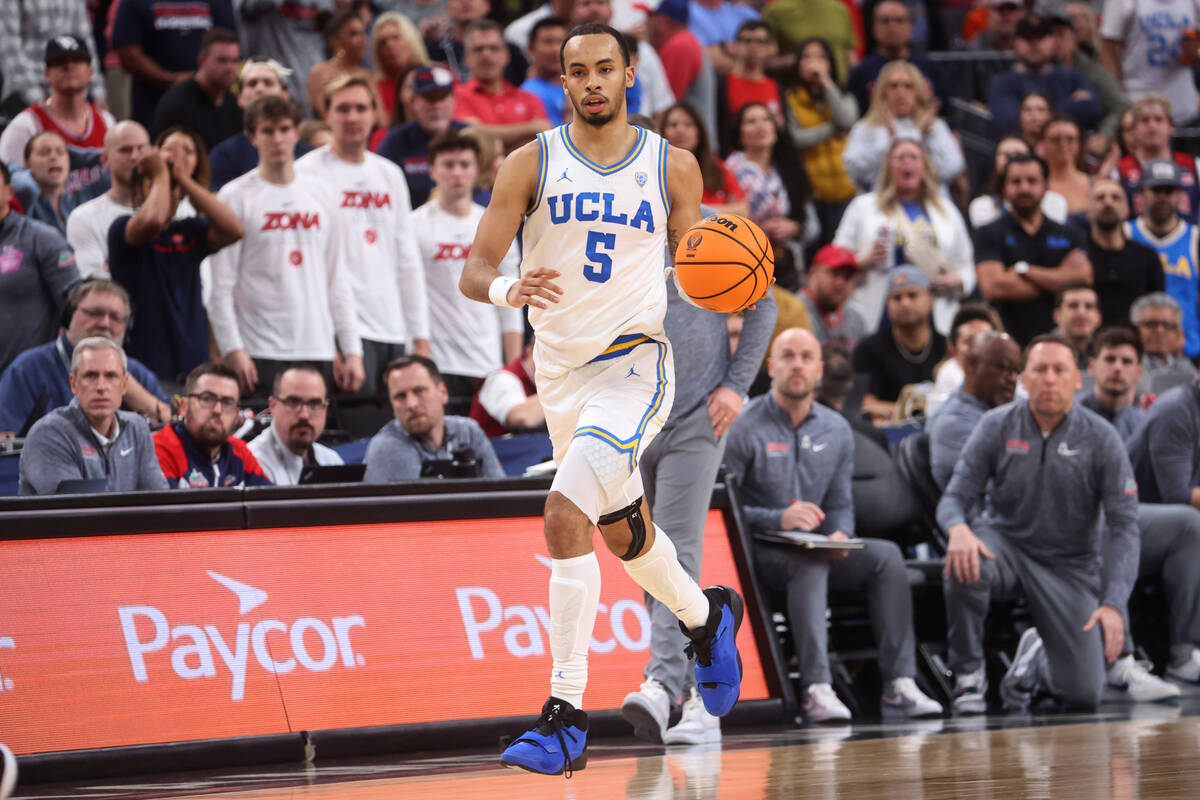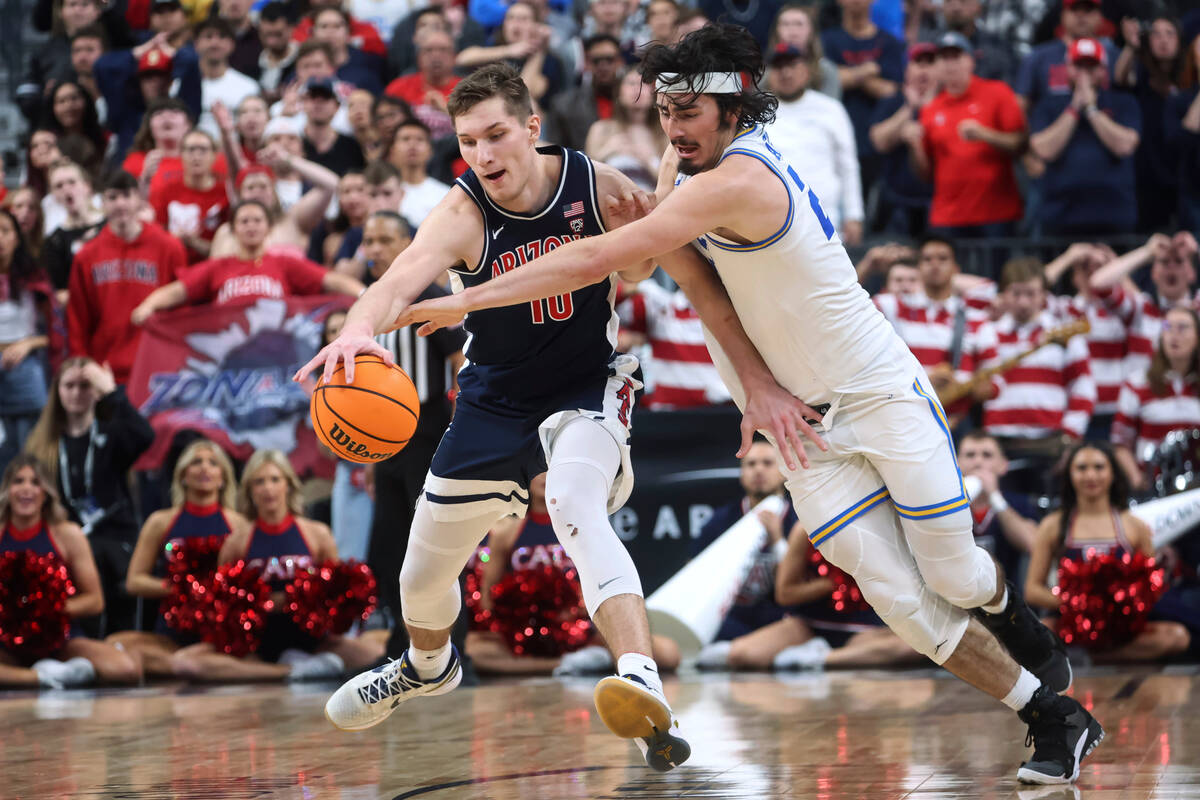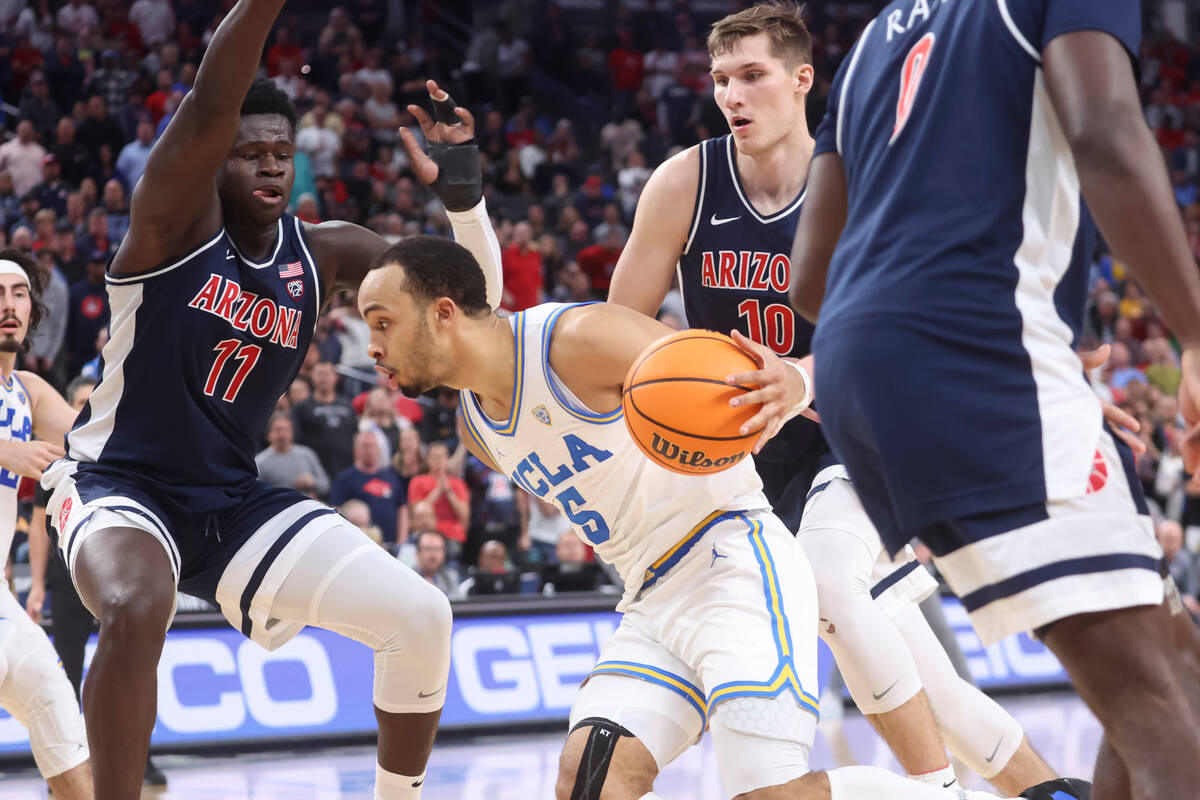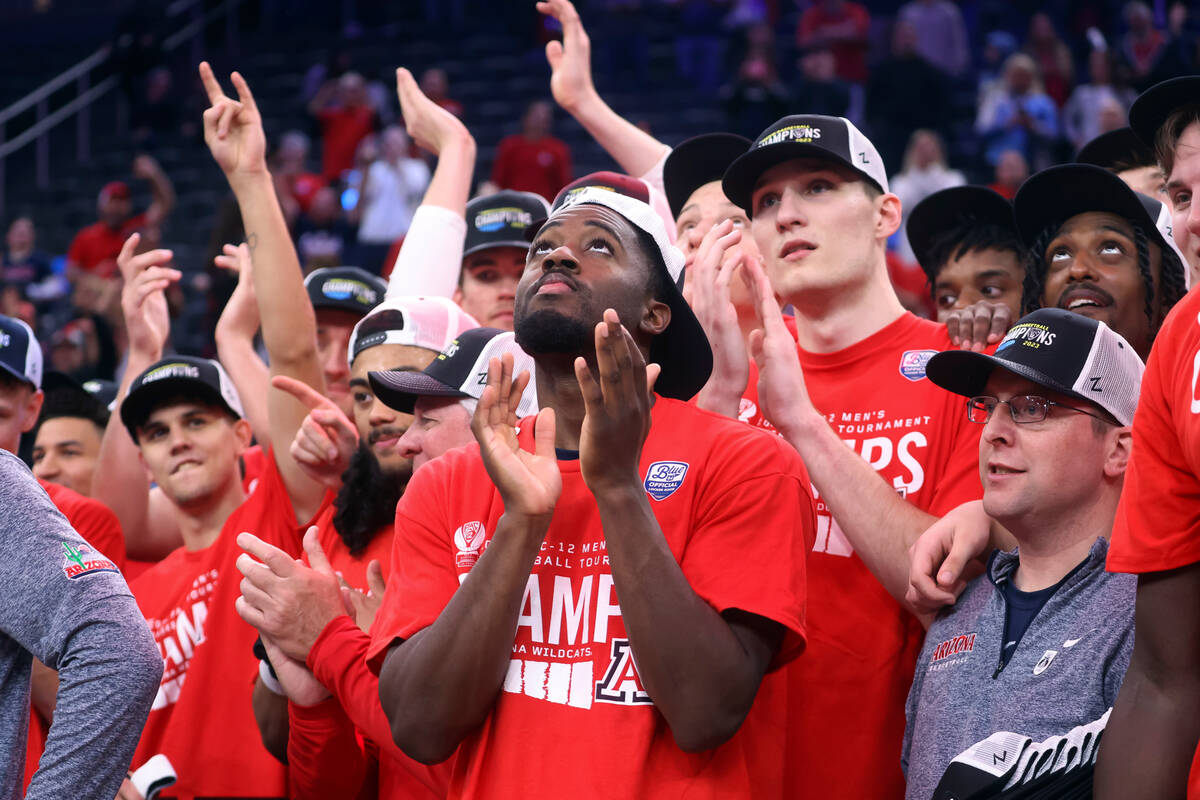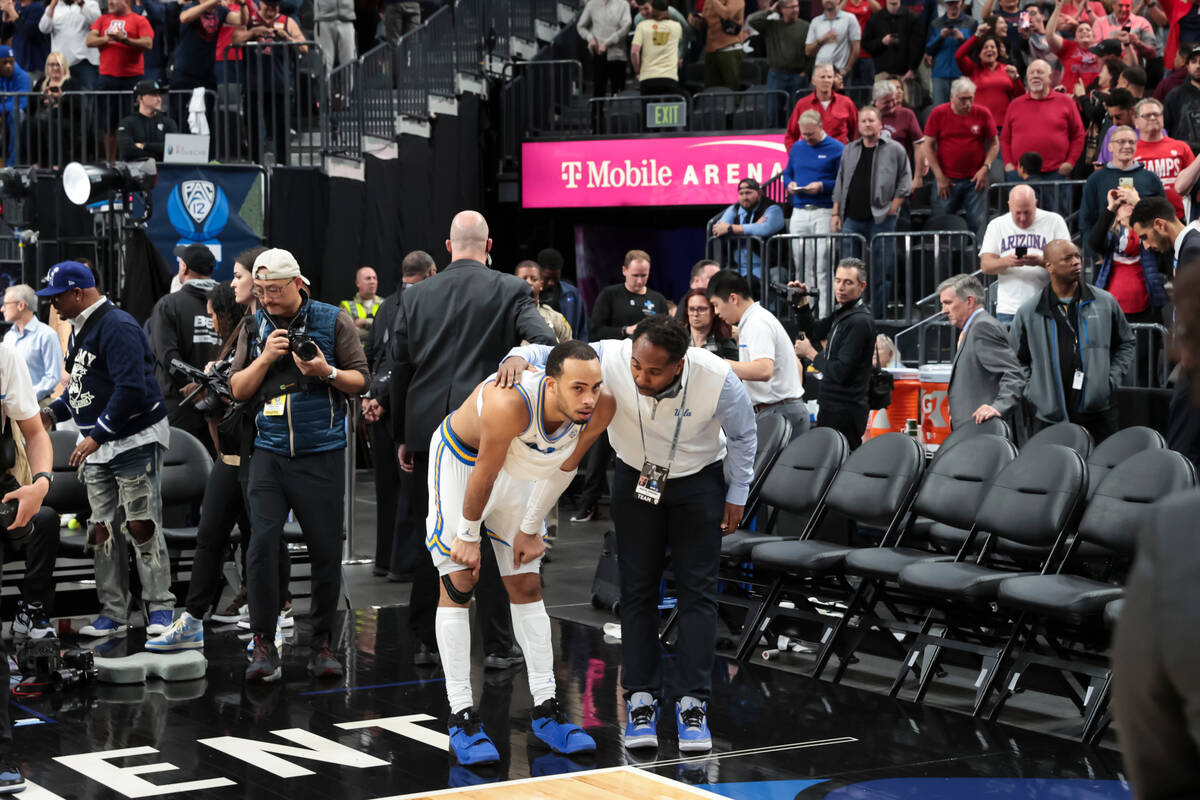 Two factions of basketball fans congregated inside T-Mobile Arena during the Pac-12 men's championship game, blending Arizona's navy blue and cardinal with UCLA's unique shades of blue and gold.
They traded roars as the traditional powerhouses traded baskets.
Perhaps the Bruins will be back in Las Vegas in a couple of weeks — with an even more consequential championship to play for.
But the Wildcats won the one they wanted Saturday night.
Arizona, the nation's No. 8-ranked team and tournament's No. 2 seed, held off top-seeded and No. 2-ranked UCLA 61-59 to claim its second consecutive conference tournament title in a rematch of last year's championship game.
Wildcats fifth-year senior guard Courtney Ramey, a Texas transfer, buried a go-ahead stepback 3-pointer at the top of the key with 16.7 seconds to play. Bruins fifth-year senior guard Tyger Campbell was fouled on the ensuing possession while driving to the basket, but missed the second free throw after making the first.
Bruins freshman guard Dylan Andrews missed the potential game-winning 3-pointer at the buzzer.
As the Pac-12 tournament champion, Arizona (28-6) is projected by ESPN's Bracketology to be a No. 2 seed in the NCAA Tournament's Midwest Region.
UCLA (29-5) is projected to be a No. 2 seed in the tournament's West Region, which finishes this year at T-Mobile Arena.
"Against a team like UCLA, you've just got to try to find a way to win by one point," Wildcats coach Tommy Lloyd told ESPN, thanking the Wildcats fans in the process. "We've got some grit. There's some toughness in this group with the way they hang in there. … It's pretty amazing. Everybody in the program contributed to this."
The Wildcats and Bruins split their two meetings this season, each earning a victory on their respective home floor.
But UCLA was the class of the conference, relying on an experienced roster that includes Campbell, Pac-12 Player of the Year and senior wing Jaime Jacquez Jr., junior wing Jaylen Clark and standout freshman wing Amari Bailey.
However, Clark injured his Achilles in UCLA's regular-season finale, depriving the Bruins of their depth and his defense amid their run to the championship game.
The Wildcats were buoyed by the 19 points and 14 rebounds supplied by the tournament's Most Outstanding Player, junior forward Azuolas Tubelis. He helped Arizona erase an eight-point deficit in the second half.
Junior center Oumar Ballo added 13 points and eight rebounds to aid the comeback that preceded Ramey's 3-pointer in the final minute.
"Our guys hung in their today. … We kept going into the paint," Lloyd added, describing an outing in which the Wildcats shot 36.5 percent from the field and 30 percent from 3-point range. "We kept going into the paint."
Bruins fans swiftly departed the venue as the trophy presentation began, allowing Wildcats faithful one final opportunity to salute their squad before the NCAA Tournament begins.
Tubelis said "it's really hard" to win consecutive conference tournament championships but noted "the fans made a difference tonight."
Bailey led UCLA wtih 19 points. Campbell scored 16, while Jacquez had 13 points on 5-of-18 shooting and 10 rebounds.
Contact Sam Gordon at sgordon@reviewjournal.com. Follow @BySamGordon on Twitter.