North Texas gets revenge in NIT championship game
Updated March 30, 2023 - 11:26 pm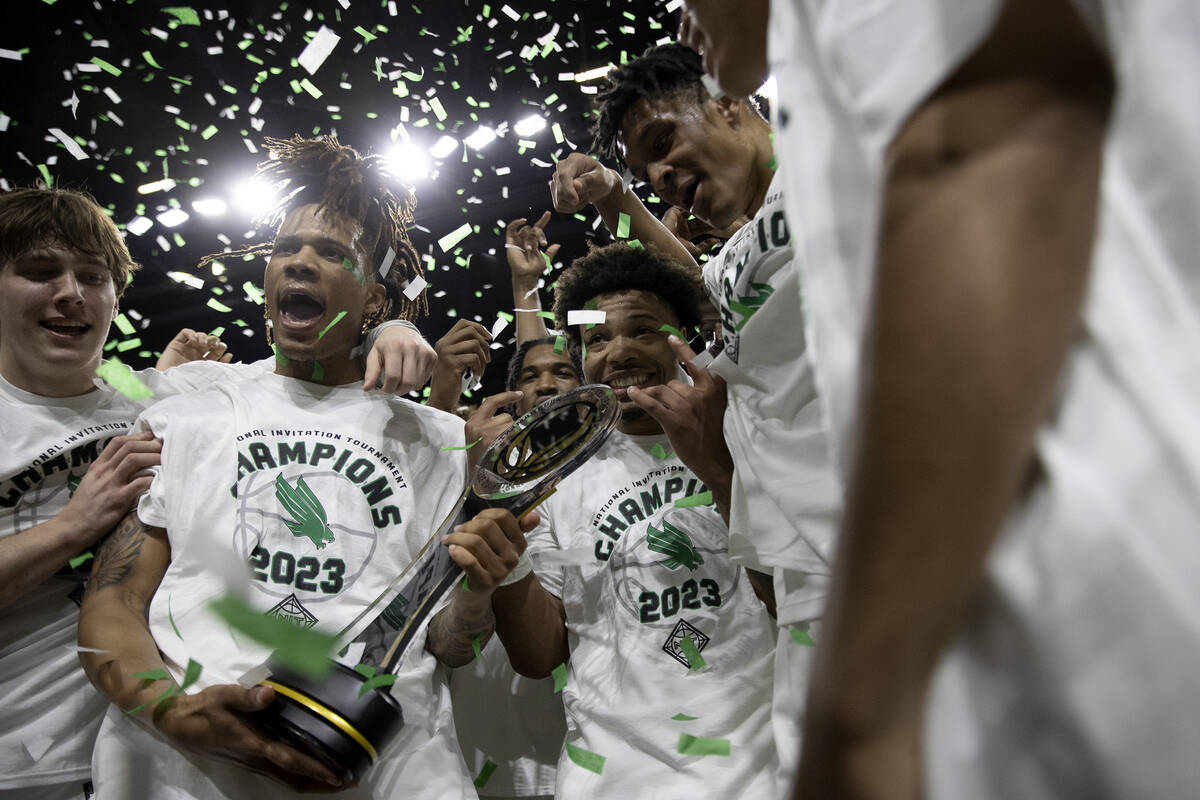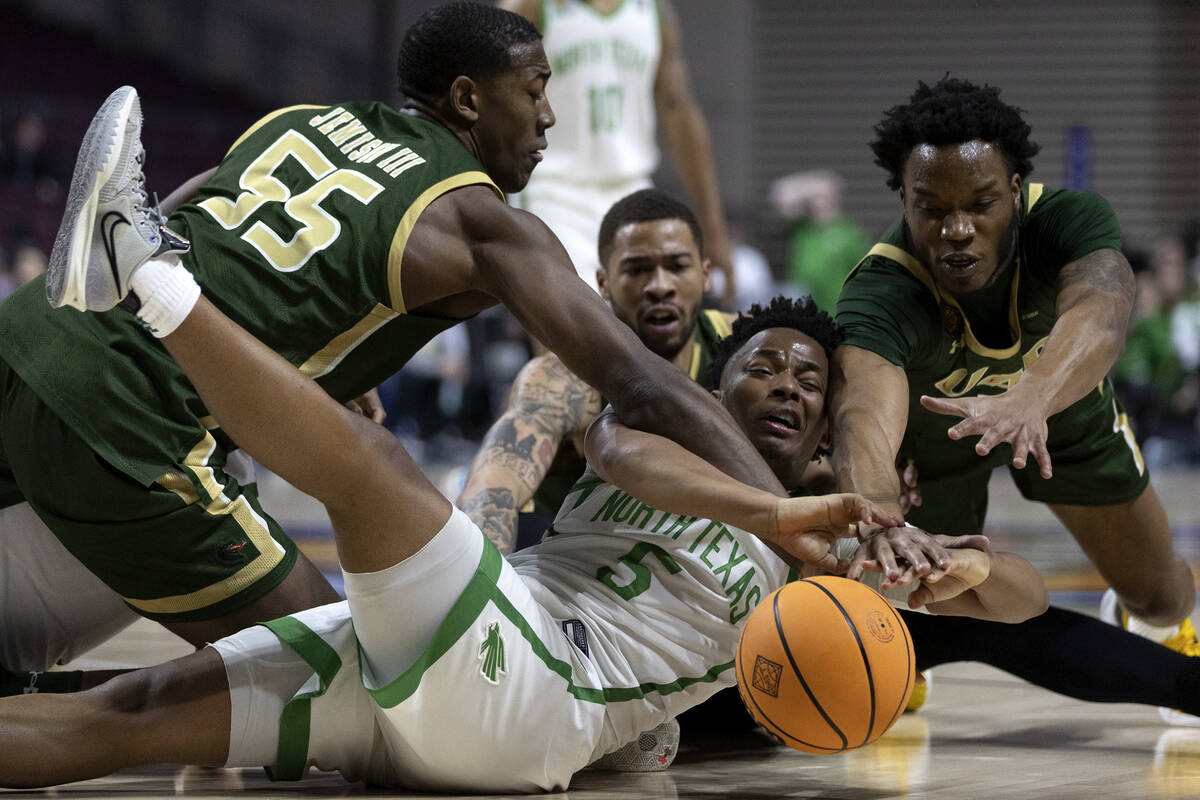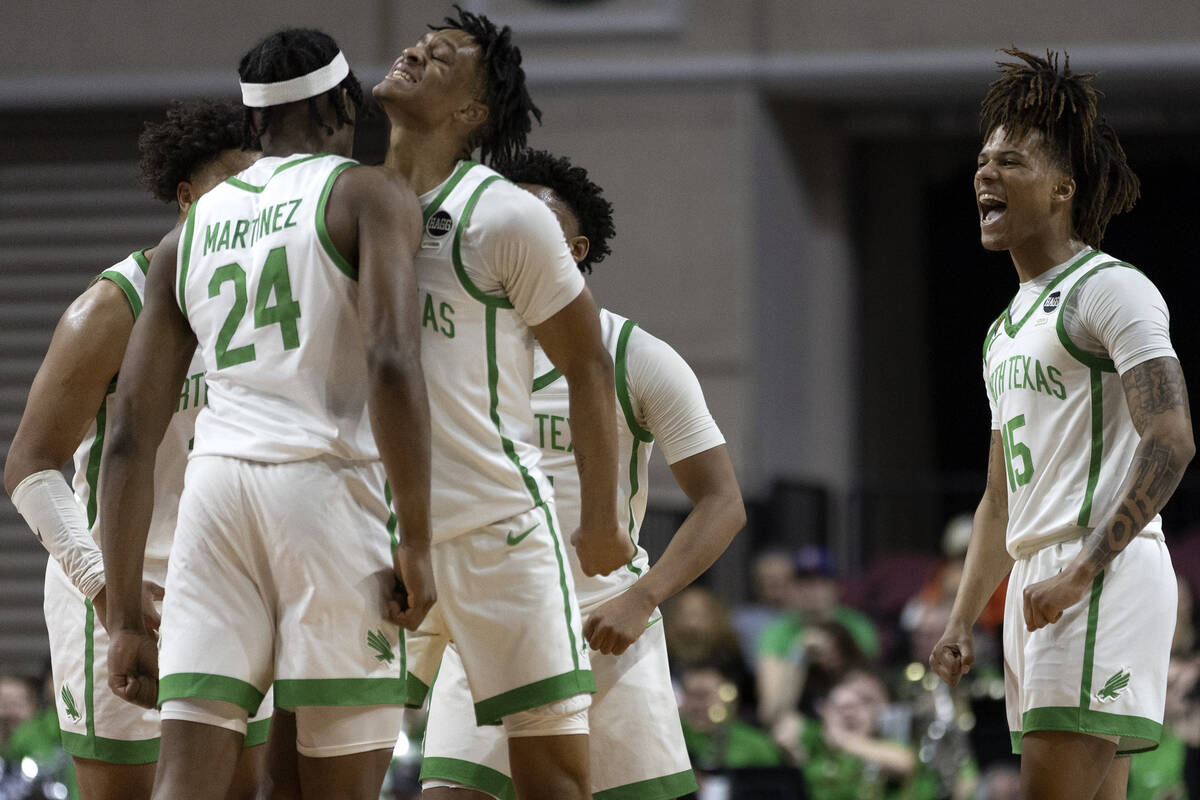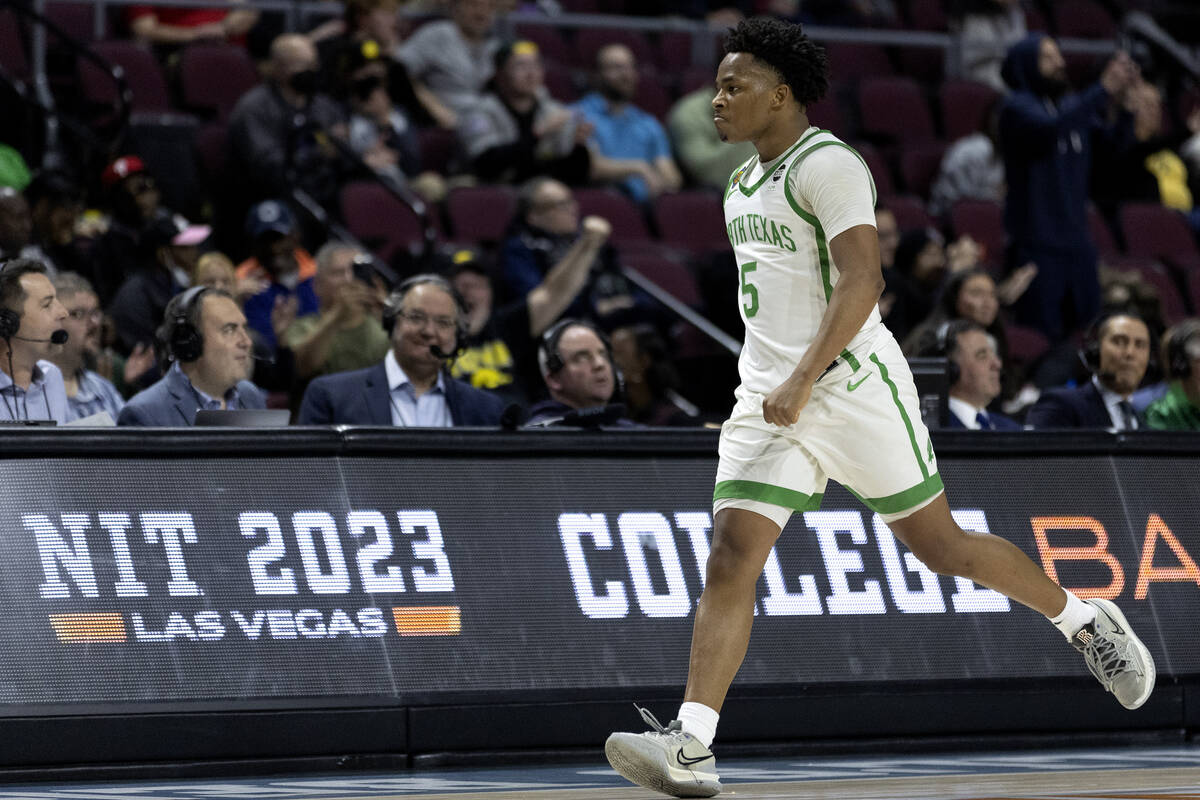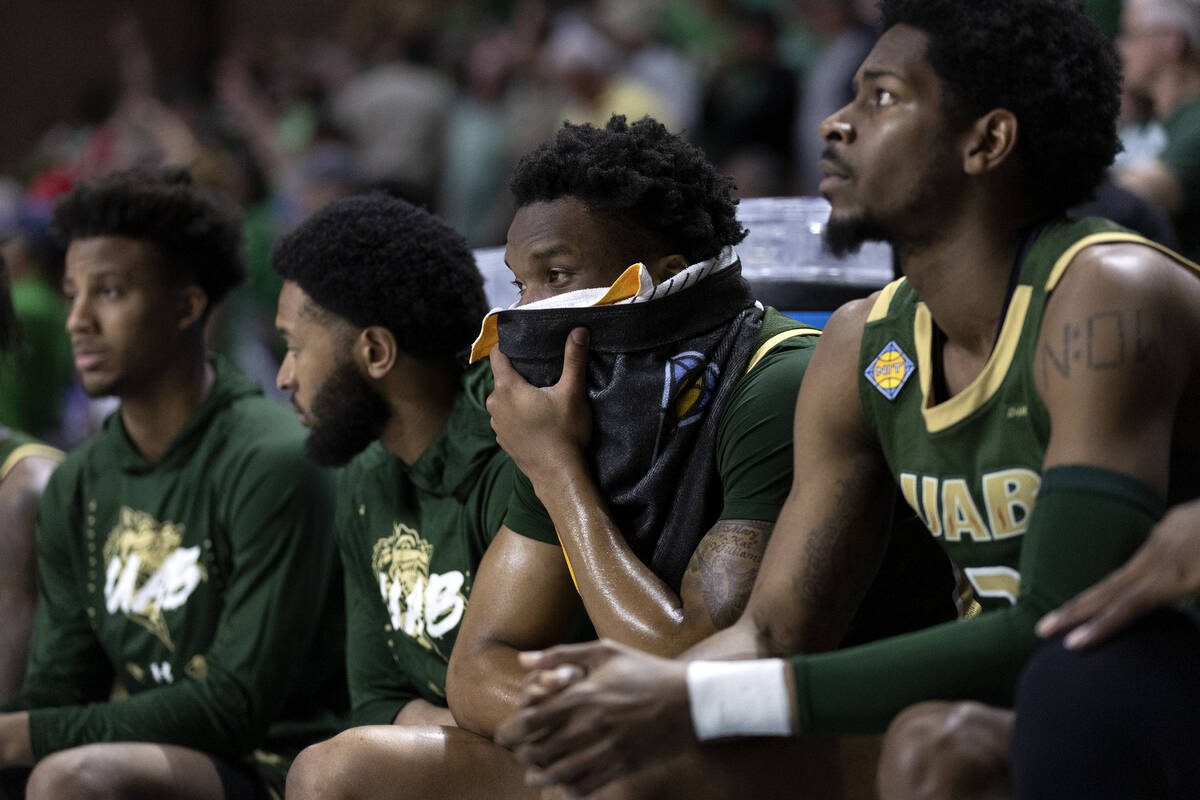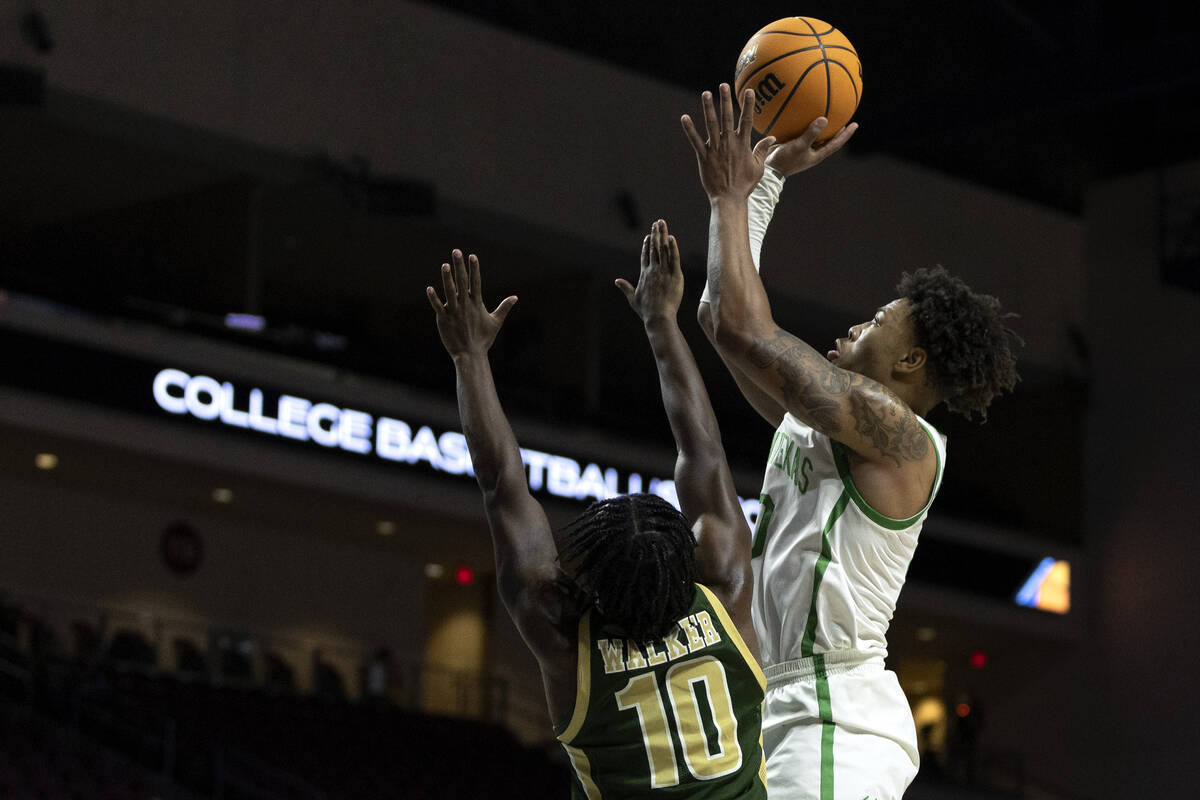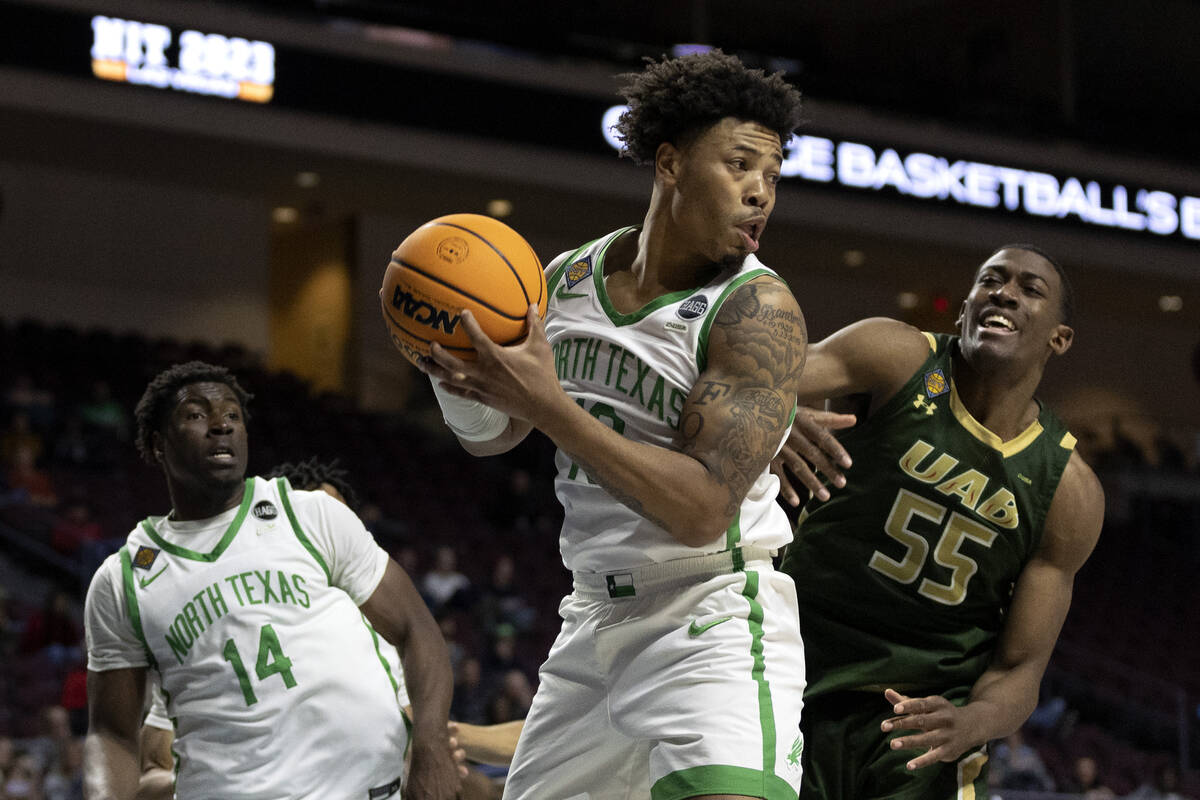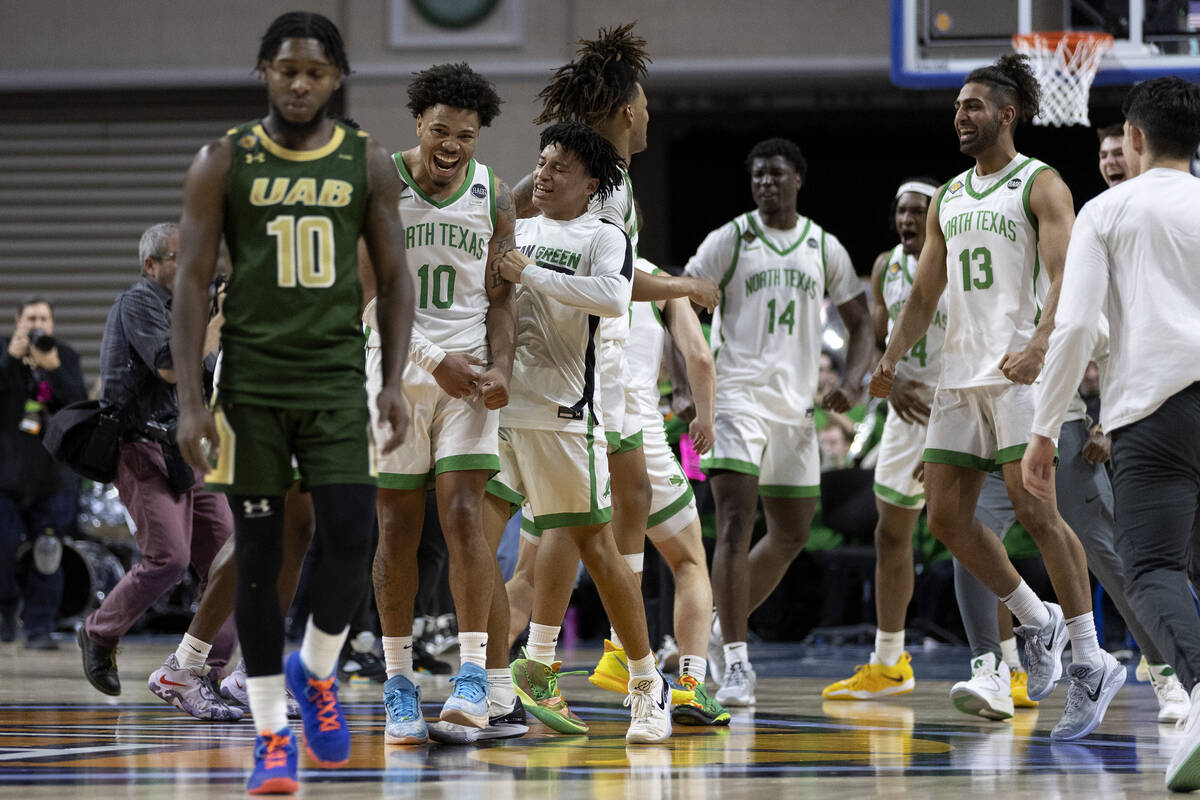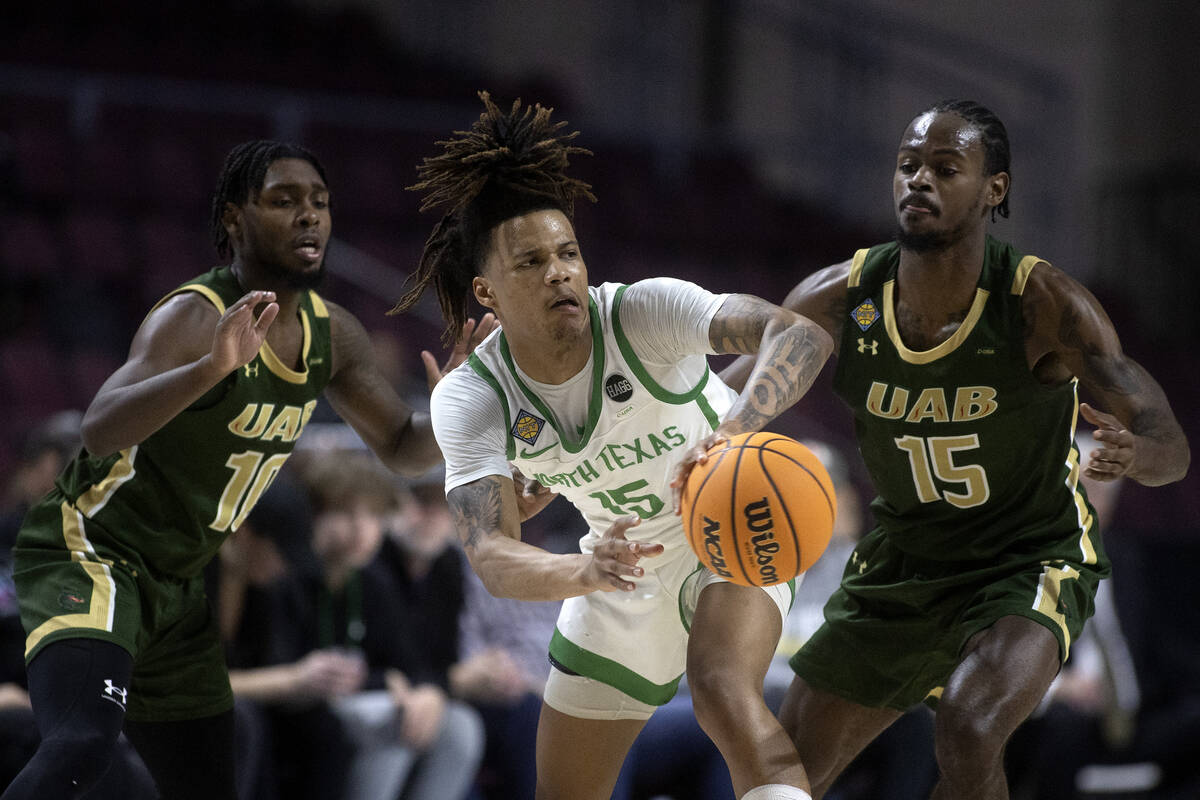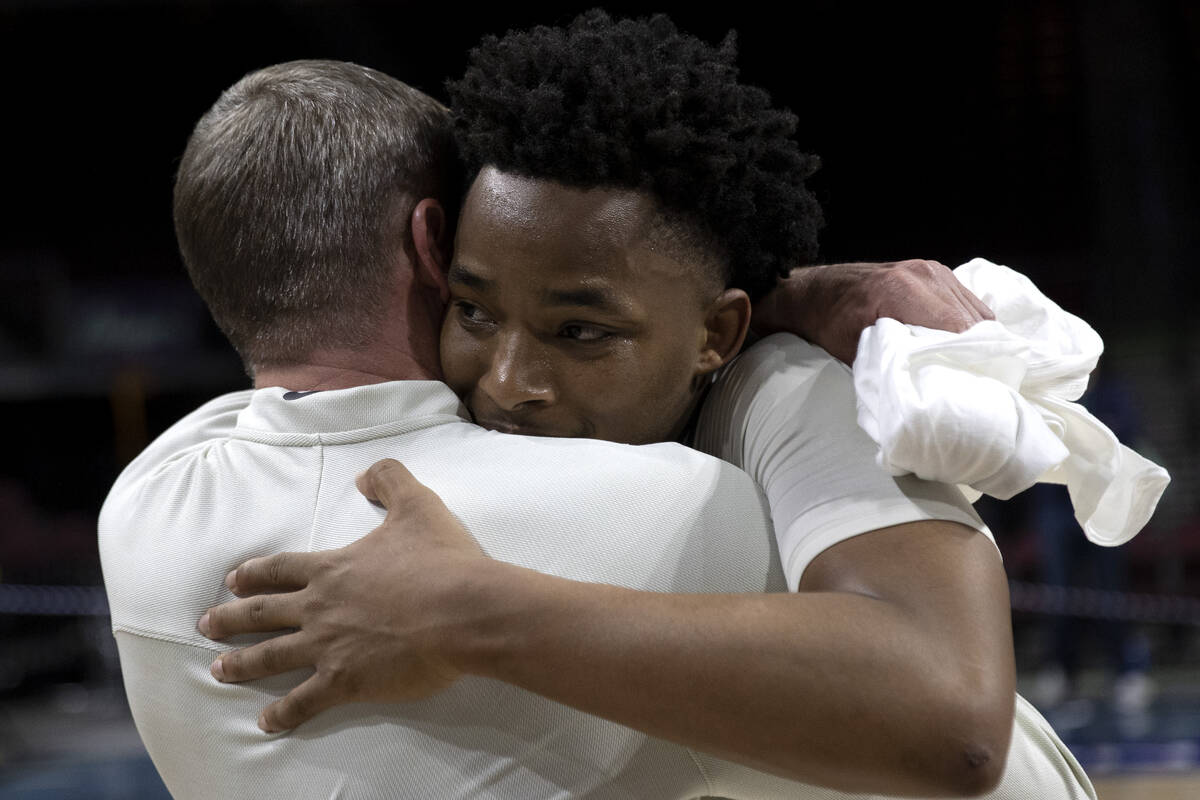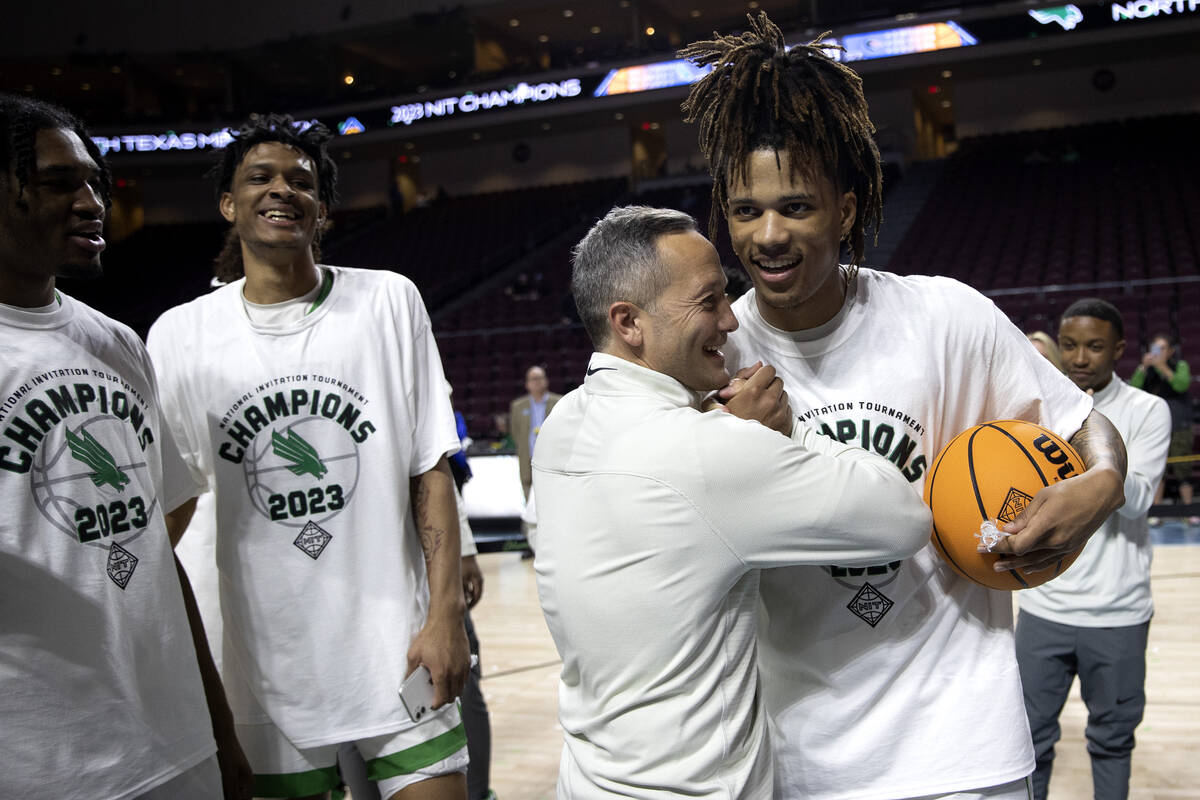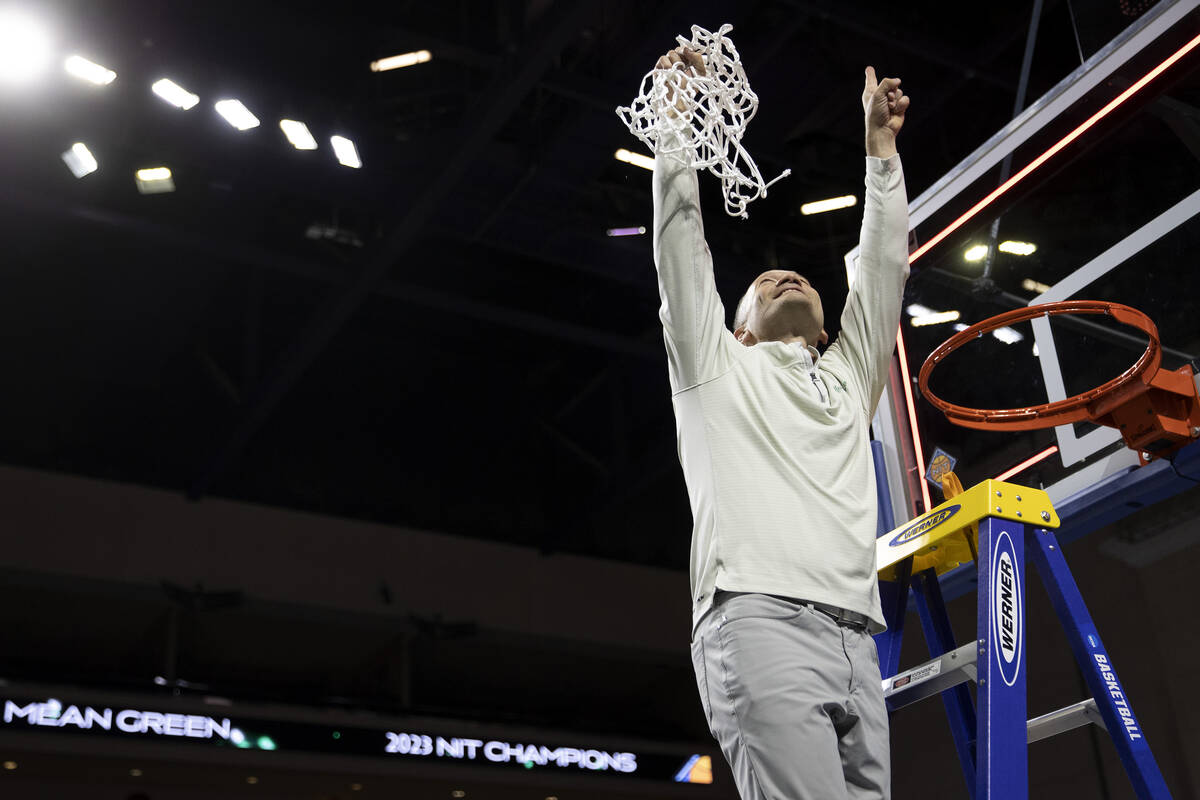 The North Texas defense did it again.
Two nights after holding Wisconsin without a field goal for the final nine minutes for a comeback victory in the semifinals, the Mean Green took the NIT championship by allowing Alabama-Birmingham to make just two shots over the final 10:43 in a 68-61 win at Orleans Arena on Thursday night.
"It's just a whole team effort when we do that," senior guard Kai Huntsberry said. "It's not just one person stopping anybody. It's everybody."
UAB led 49-45 with 10:44 to play after Jordan "Jelly" Walker, the fourth-leading scorer in the nation, got to the rim and scored in traffic.
The Blazers (29-10) would only make two field goals the rest of the way.
"They just keep constant pressure on you," UAB coach Andy Kennedy said. "They force you into some tough shots, some tough decisions."
Kennedy said he thought his team did a good job rallying from a 37-27 halftime deficit by finding a way to create some live ball turnovers and getting points before the Mean Green (31-7) could get set. The Blazers had trouble once the game got bogged down.
Huntsberry made a short jumper and tournament MVP Tylor Perry followed with a 3-pointer that rattled in from the top of the key after an offensive rebound, and North Texas was back in front.
After UAB went back ahead on a pair of free throws by Walker and a jumper by Eric Gaines off a turnover, Huntsberry and Perry again answered with two free throws of their own and another 3-pointer in transition that gave the Mean Green the lead for good with 6:22 remaining.
Then it was up to the nation's top scoring defense to hold on to it.
"You come to our practices, and you will see why we're good at defense because we actually practice it every day," coach Grant McCasland said. "There's not a day that goes by that we don't practice it.
"You get a chance to go out there and see what actually happens in practices is what happens in games, and there's nobody that practices harder in the country than these guys. That's why you see the results that you see."
Perry said winning the tournament and picking up another MVP trophy provided some validation after there were some critics of his being named Conference USA player of the year during the regular season.
"I feel like it's a statement," he said. "I know there was a lot of rah-rah about the player of the year and who it should have been, and I felt like a lot of people wrote me off and felt like I didn't deserve it. Give credit to (Walker), an outstanding player who makes it tough on all of us.
"But this is definitely a statement, and I wanted to prove tonight that I feel like I'm the best player on the best team with the best teammates and coaches. I feel like we showed that tonight with our team."
Perry finished with 20 points, five steals and three assists in the championship game. Huntsberry had 21 points and six rebounds while helping hold Walker to 6-for-14 shooting.
It was the fourth time the teams met this season. North Texas won the two regular-season meetings, but UAB eliminated the Mean Green from the Conference USA tournament and ended their hopes of playing in the NCAA Tournament.
"It means everything to us," Perry said of winning the NIT. "I can't put this feeling into words. You can never explain what it feels like to cut down nets, and to be able to do it with this group is unbelievable. We're in the history books forever. Nobody can take this from us.
"The moment UAB beat is, coach told us we would be playing in the NIT. We had no choice but to come out and play hard. We didn't want to end our season with that feeling again. I feel like UAB took something from us and we definitely got it back tonight."
Contact Adam Hill at ahill@reviewjournal.com. Follow @AdamHillLVRJ on Twitter.