When Kareem set the NBA career scoring mark in Las Vegas — PHOTOS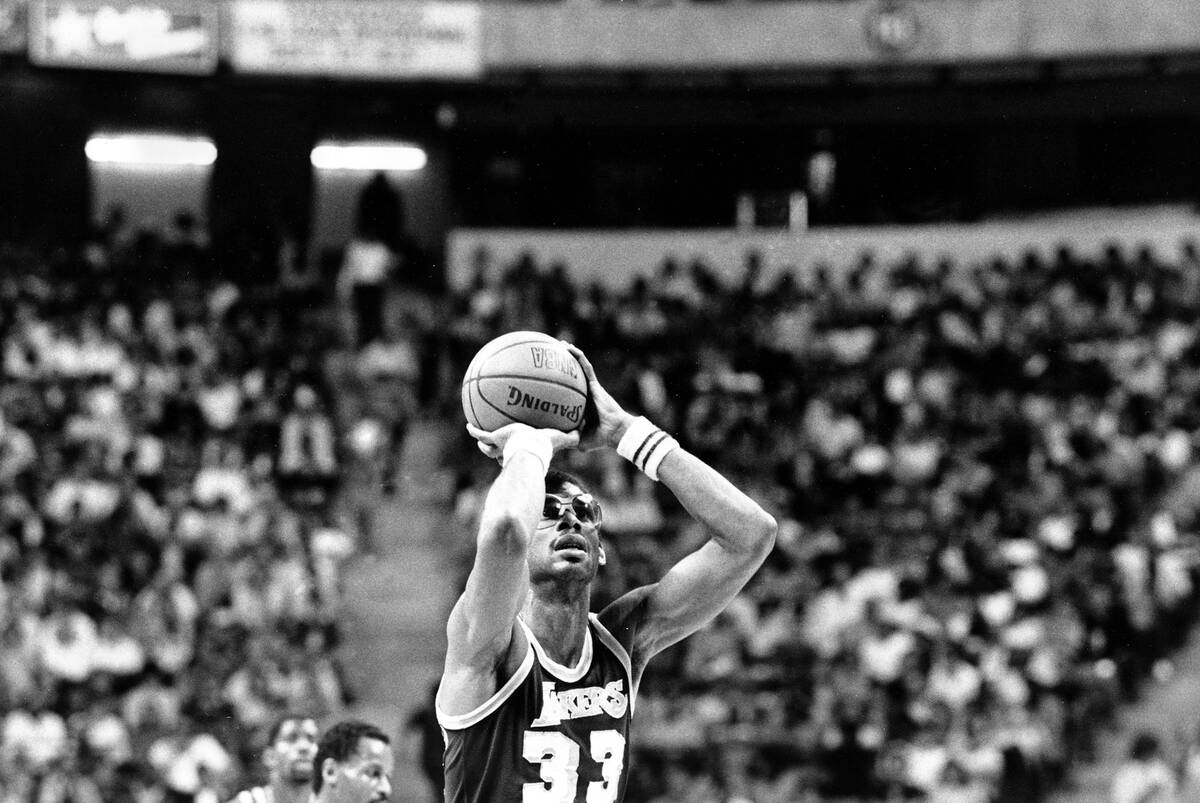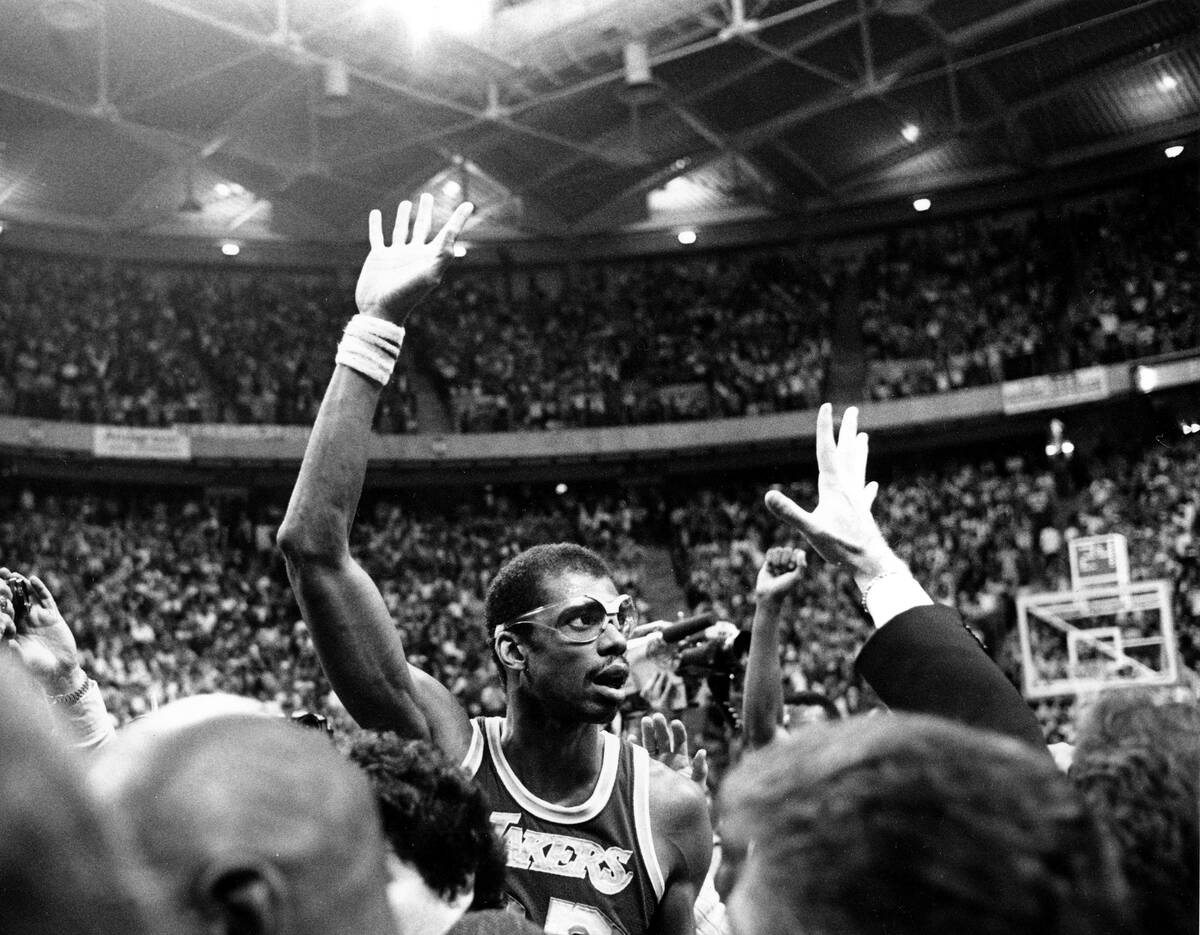 As LeBron James is set to pass Kareem Abdul-Jabbar for the NBA's career scoring record, it brings back the time the legendary Milwaukee Bucks and Los Angeles Lakers center established the record in Las Vegas nearly 39 years ago.
Abdul-Jabbar deployed his classic sky hook (What else?) against the Utah Jazz in the Lakers' 129-115 victory on April 5, 1984, in front of 18,389 at the Thomas & Mack Center to surpass Wilt Chamberlain's 31,419 points.
Abdul-Jabbar concluded his career with 38,387 points. James is at 38,352, with home games Tuesday against the Oklahoma City Thunder and Thursday against the Milwaukee Bucks.
This is how the Las Vegas Review-Journal covered the milestone in the April 6, 1984, edition:
News Article Las Vegas Review-Journal Published as Las Vegas REVIEW-JOURNAL April 6 1984 p76 by Tony Garcia on Scribd
Why was the game in Las Vegas?
The Jazz, in their fifth season in Utah after moving from New Orleans, were not drawing many fans at the Salt Palace. Part of the reason is that the team had never qualified for the NBA playoffs.
In a story from the Deseret News, then-owner Sam Battistone announced before the 1983-84 campaign that 11 "home" games would be played at the then-new Thomas & Mack Center.
"We played in Vegas to make more money," Frank Layden, head coach and general manager of the Jazz at the time, recalled in a 2019 interview. "To see if we could draw more people. Our building was so small here, so we didn't have the nice new building they have now."
The Jazz would make a postseason appearance in 1984, the first of 20 consecutive playoff berths, including back-to-back NBA Finals trips in 1997 and 1998.
Contact Tony Garcia at tgarcia@reviewjournal.com or 702-383-0307. Follow @TonyGLVNews on Twitter.