NFL divisional playoff weekend betting review
Updated January 12, 2020 - 7:45 pm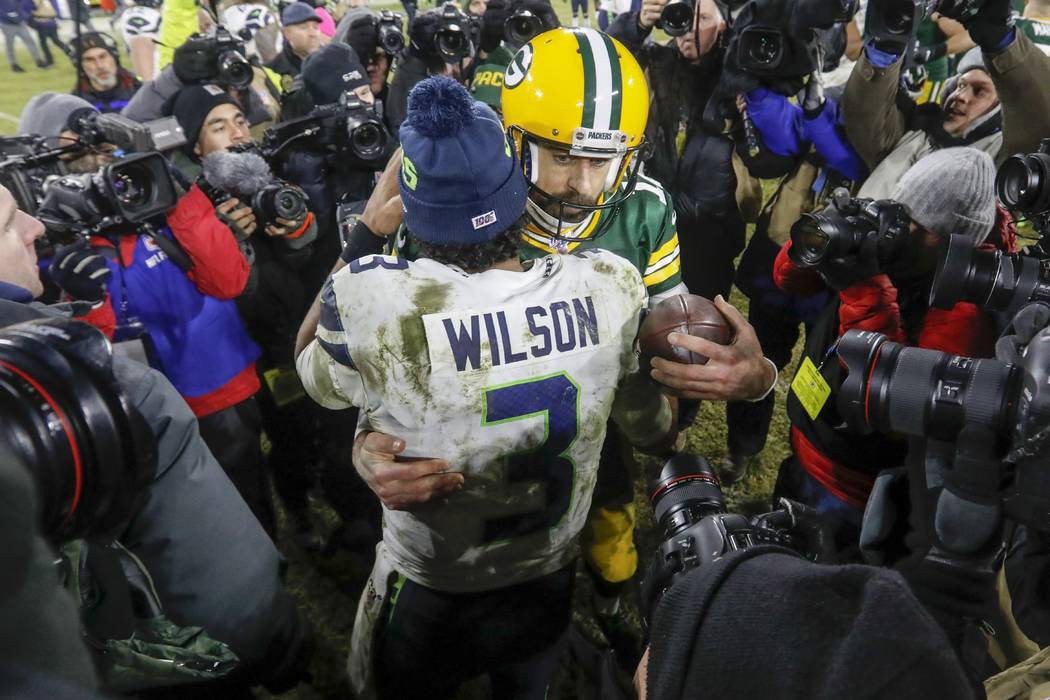 Final score; Open/Close (Total); Point-spread highlight
Packers 28, Seahawks 23; Packers -4/-5 (45½); Seattle cuts deficit to 28-23 with 9:33 left but its two-point conversion try fails when Russell Wilson is sacked. Aaron Rodgers seals win and cover with two third-down conversion passes in final 2:19.
Chiefs 51, Texans 31; Chiefs -8/-10 (51); Kansas City trails 24-0 before reeling off 41 consecutive points as Patrick Mahomes throws five TD passes.
Titans 28, Ravens 12; Ravens -10/-10 (47½); Derrick Henry rushes for 195 yards and throws a 3-yard TD pass and Tennessee twice stops Baltimore on fourth-and-1. Lamar Jackson throws two INTs and loses a fumble.
49ers 27, Vikings 10; 49ers -7/-7 (44½); San Francisco turns two second-half turnovers into 10 points, has six sacks and allows only a franchise playoff-record 147 yards.