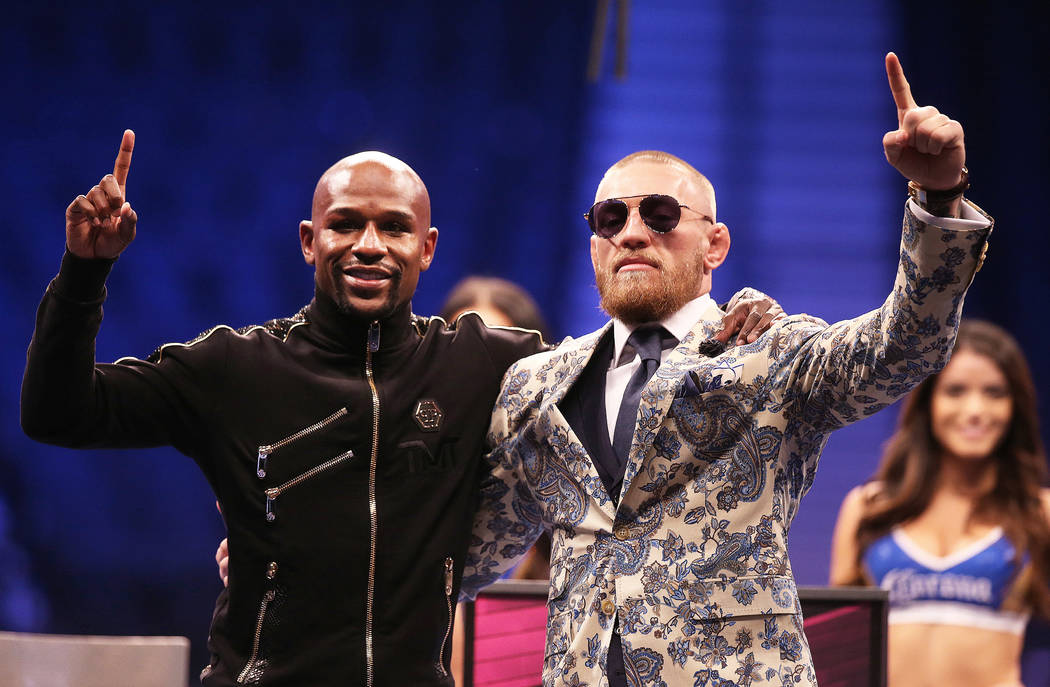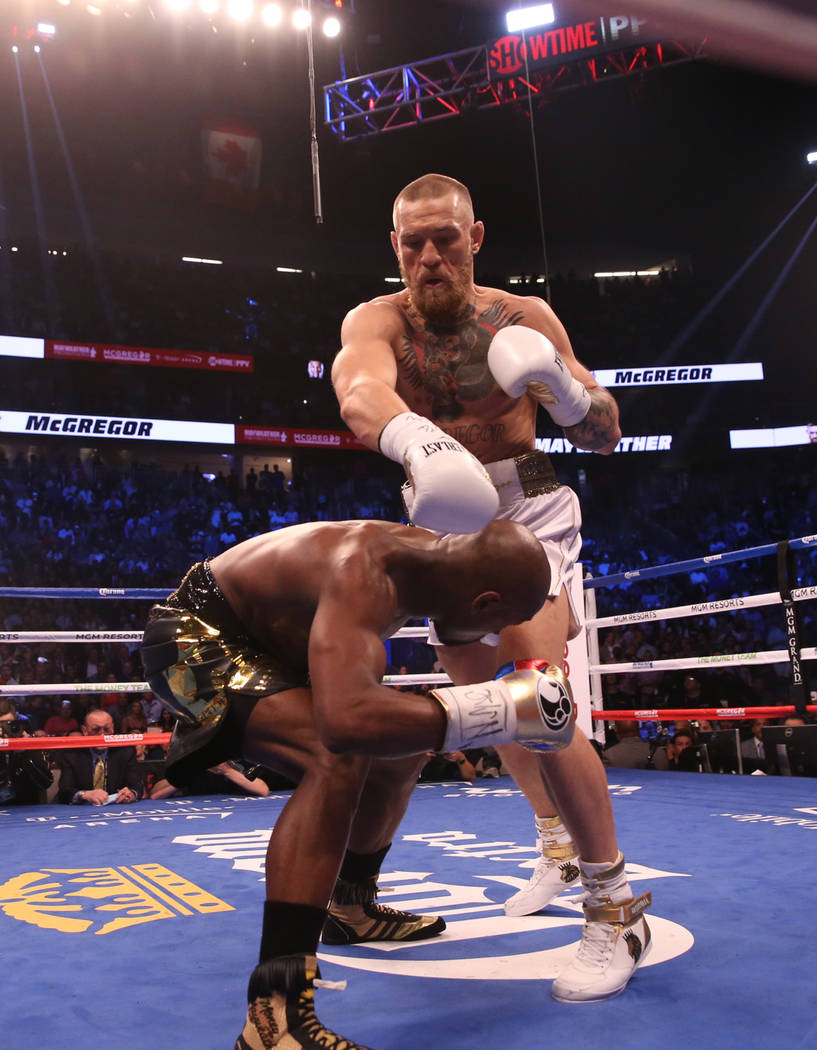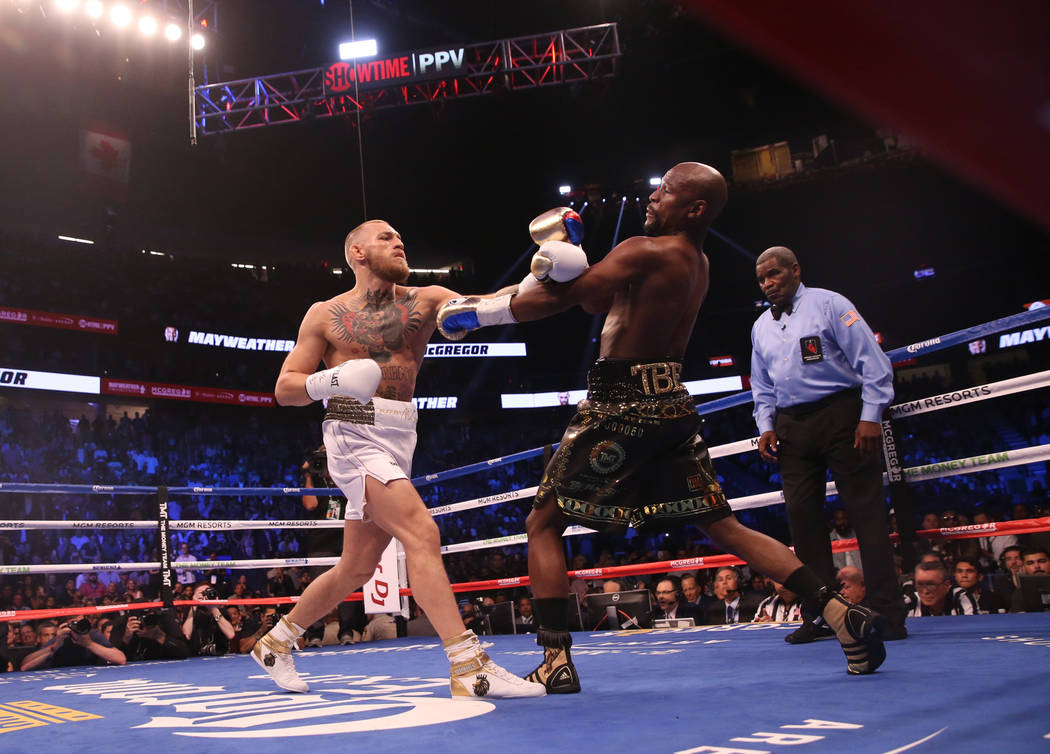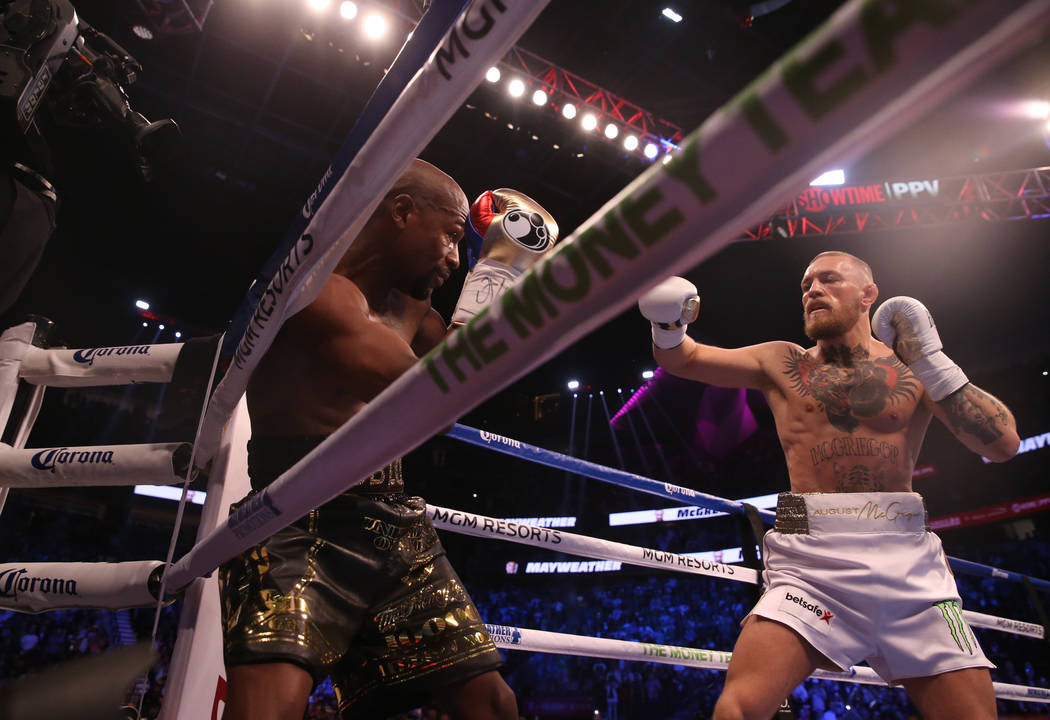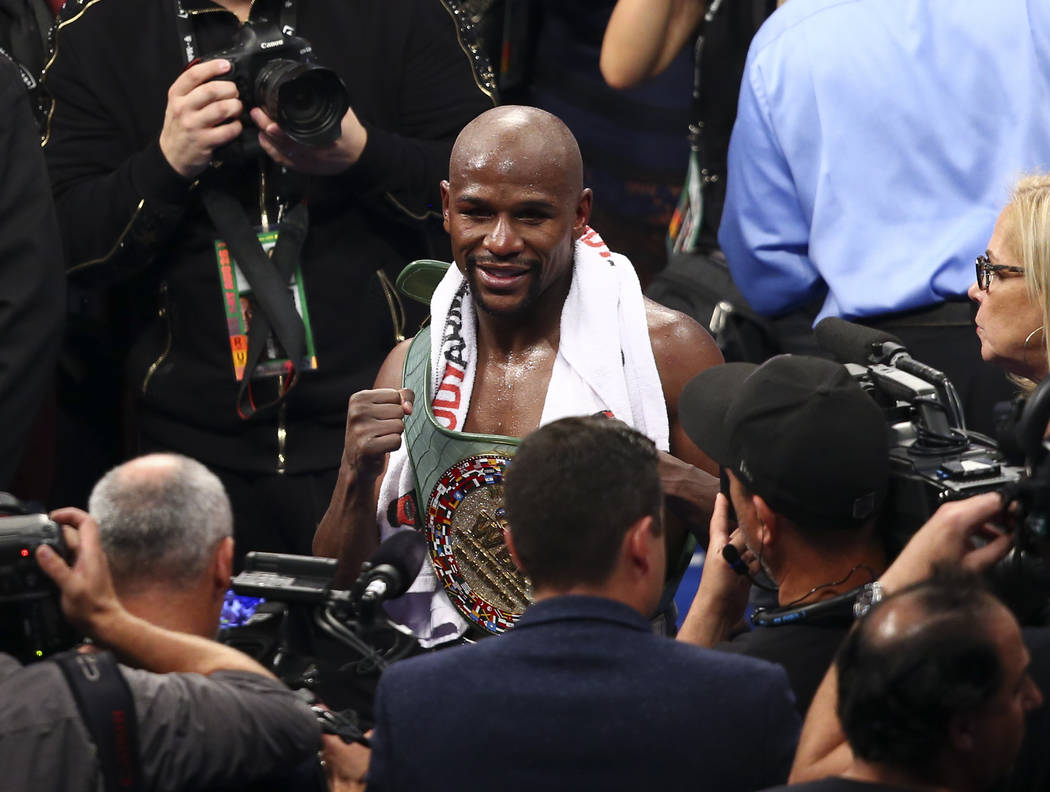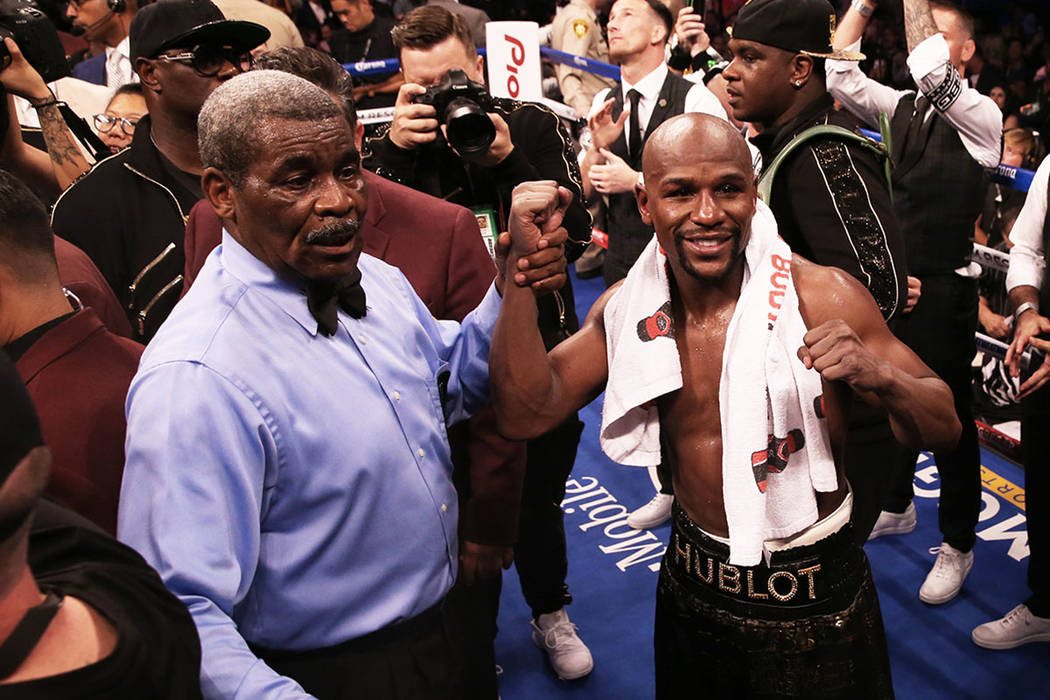 Floyd Mayweather appears to have broken his own record for highest pay-per-view fight of all time, but it could come down to the final count.
With Showtime being near a final tally, the premium cable company said Friday that Mayweather's technical knockout over UFC superstar Conor McGregor last Saturday at T-Mobile Arena drew more than 4 million buys. The number is currently around the 4.4 million range, but is projected to be closer to 4.8 million when the counting is complete next week, according to Showtime.
The current record stands at 4.6 million buys for Mayweather's victory over Manny Pacquiao in 2015 at the MGM Grand Garden Arena.
"It was a massive event we had to put together very, very quickly," Showtime executive vice president Stephen Espinoza said. "Working together with all the partners on the event, we were able to pull off a nearly flawless event, and the fight itself turned out to be very entertaining.
"So all in all, from a financial standpoint and an entertainment standpoint, it was absolutely a success."
UFC president Dana White said this week the number would be around 6.5 million PPV buys. He might have been including international numbers.
A Showtime official said all the numbers are from domestic buys in the U.S. and Canada.
More boxing: Follow all of our boxing coverage online at reviewjournal.com/boxing and @RJ_Sports on Twitter.
Contact Gilbert Manzano at gmanzano@reviewjournal.com. Follow @GManzano24 on Twitter.
Related
Floyd Mayweather claims fight broke gate record despite empty seats
McGregor ready to count cash, options after boxing debut
PPV delay didn't affect Mayweather-McGregor bout, says Showtime
Floyd Mayweather's TKO a historic win for sports books
Mayweather-McGregor circus entertained us to the last punch
Conor McGregor exceeds expectations before tiring against Mayweather
Floyd Mayweather turns into brawler to knock out Conor McGregor