3 takeaways from Knights' loss: Pete DeBoer wins in return
Updated January 16, 2023 - 7:50 pm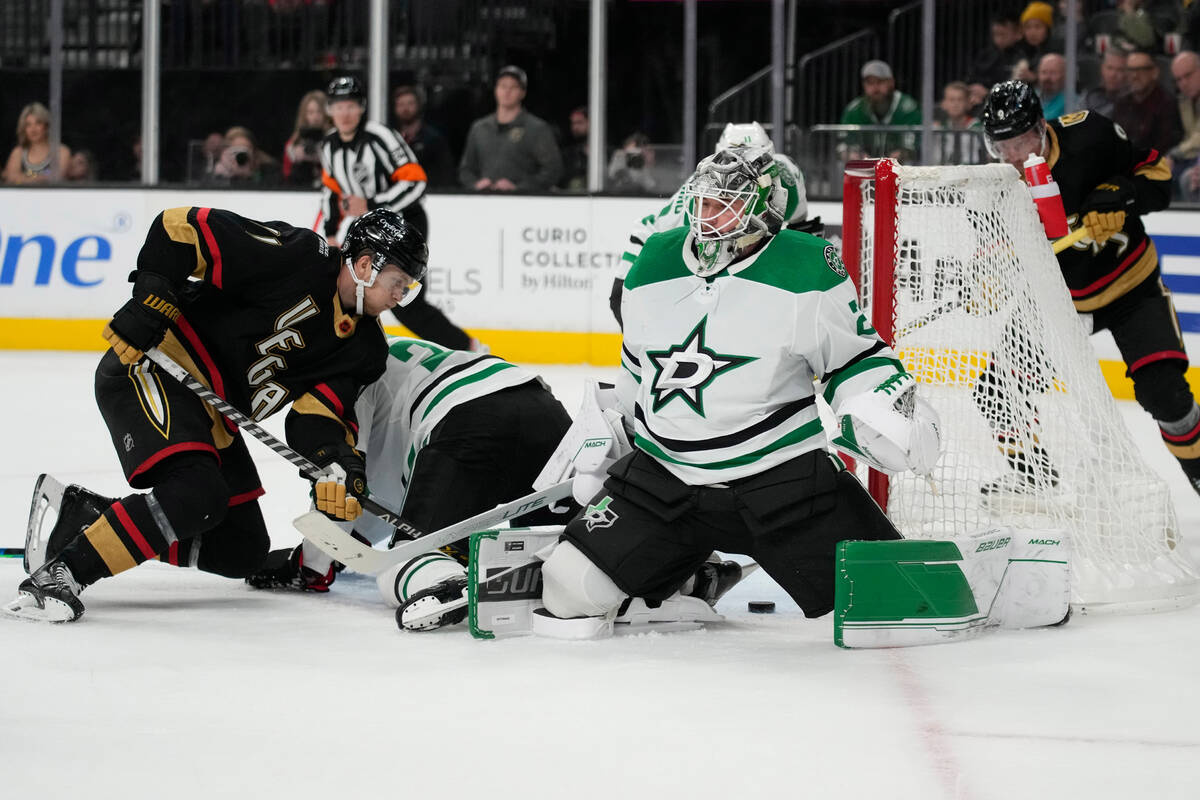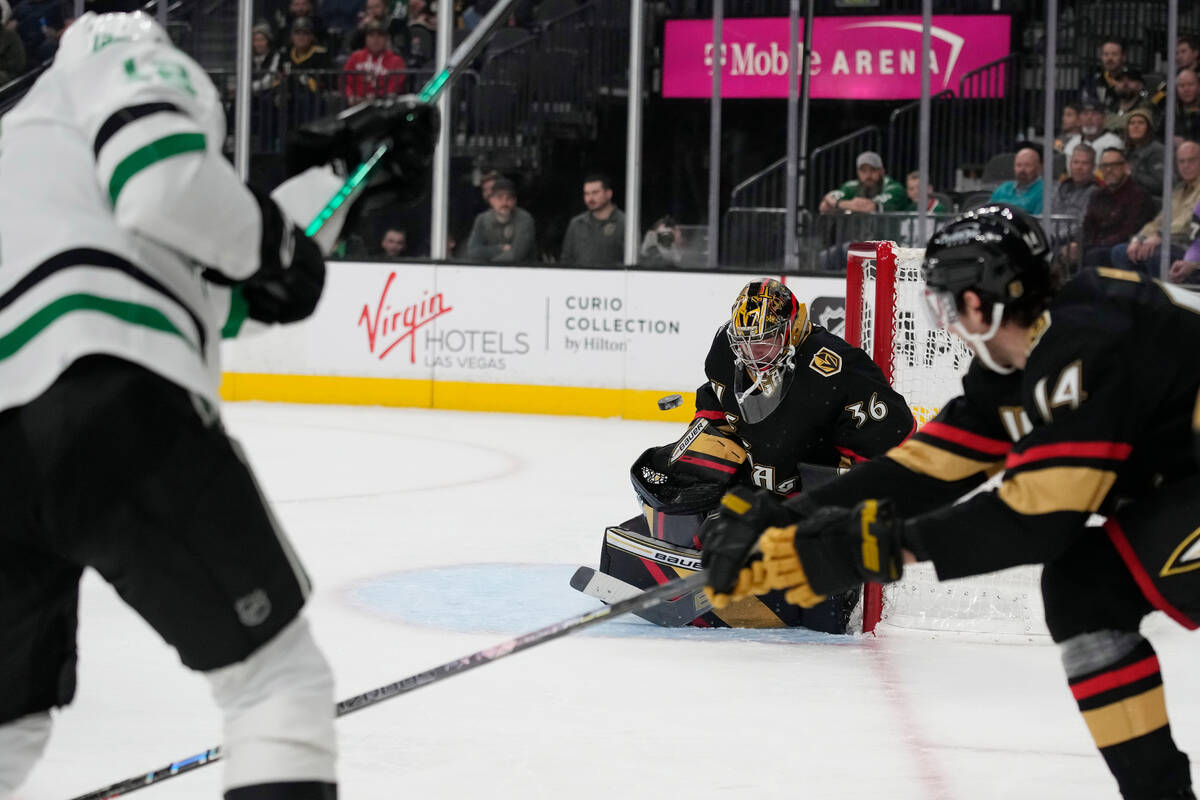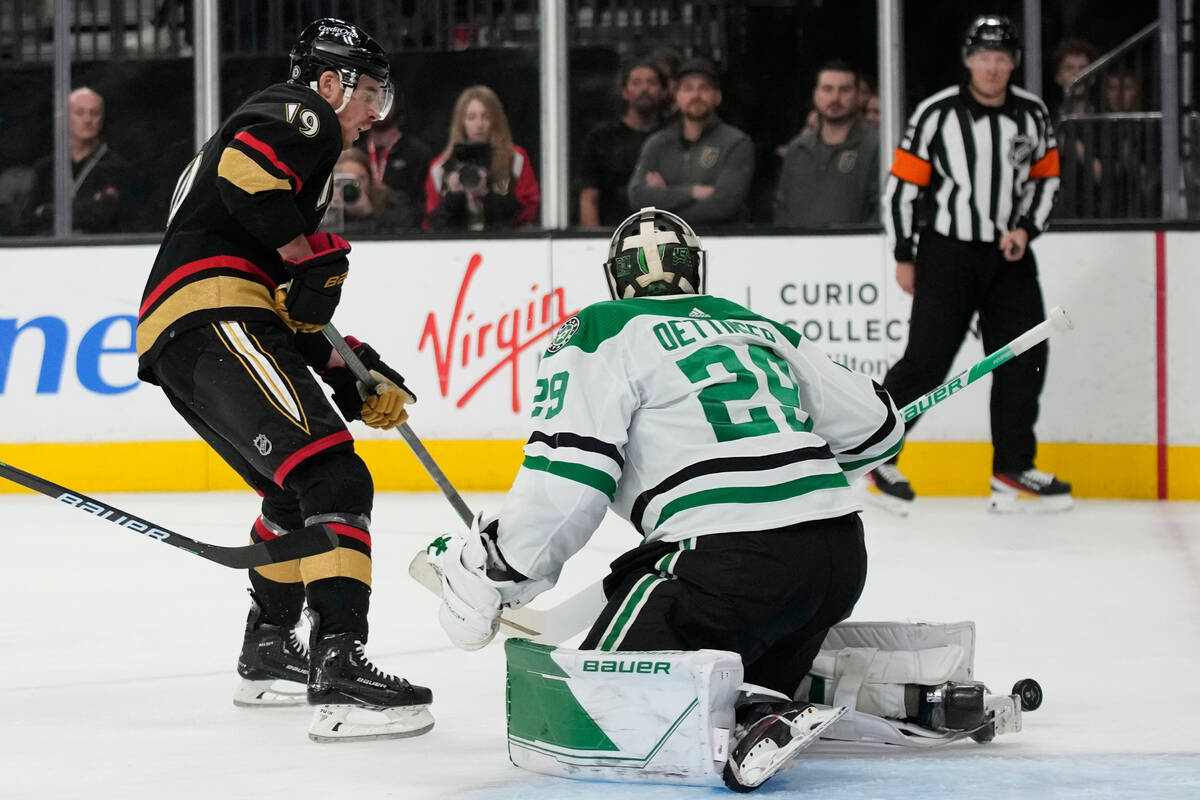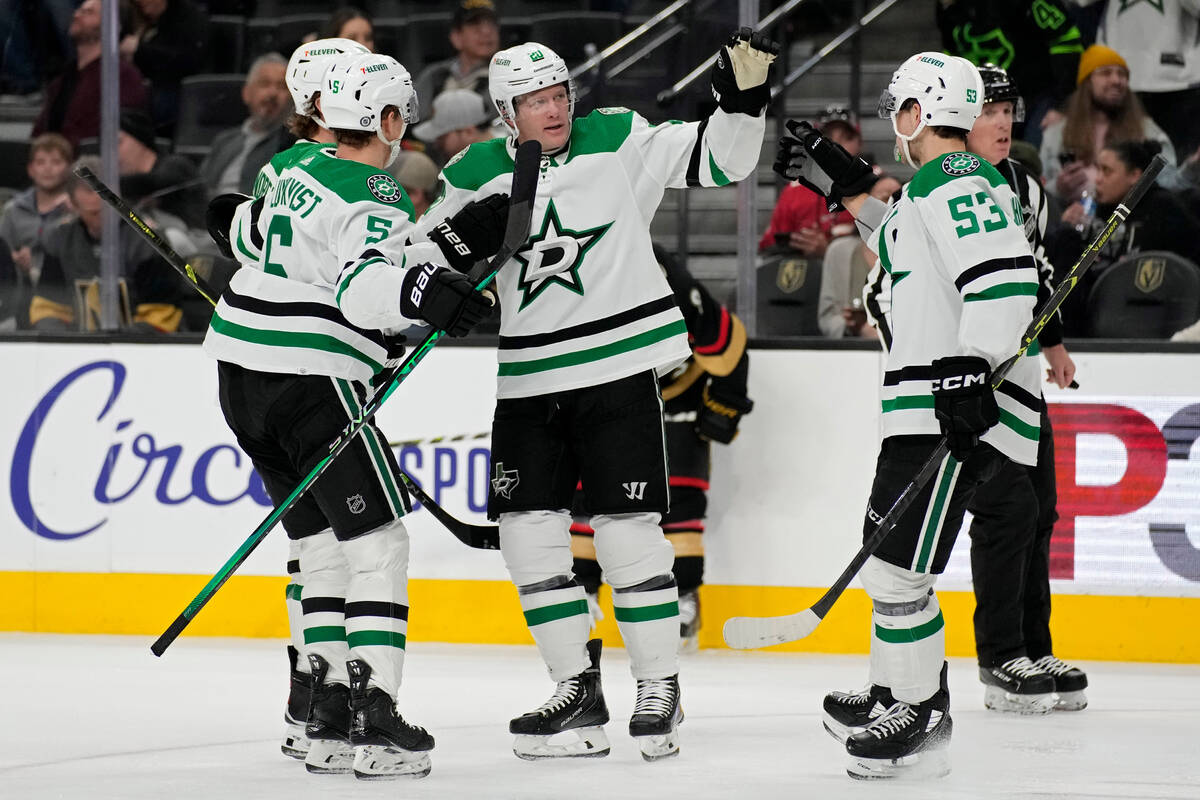 There was jubilation on one side of the hallway between locker rooms at T-Mobile Arena on Monday. Bitter disappointment on the other.
Dallas Stars coach Pete DeBoer was all smiles after returning to the building he coached in for 2½ seasons and walking out with a 4-0 win. His players even made him chug a beer in celebration.
The Golden Knights were as somber as could be. They gave the announced crowd of 17,895 few reasons to cheer, outside of a tribute video honoring DeBoer and assistant Steve Spott for their tenures with the organization during the first TV timeout.
Coach Bruce Cassidy called the Knights' performance "not NHL effort." They were shut out for the first time this season and suffered their third loss in four games.
"We should have brought the energy," defenseman Nic Hague said. "There's really no excuse for it. We just have to be a lot better than what that was."
DeBoer said he and Spott thanked his players for their fight. The Stars knew it was important to the coaches, who won a Pacific Division title and reached two NHL semifinals with the Knights.
Dallas (26-12-7) played like it. The Stars forechecked hard, disrupting the Knights' breakouts from almost the first shift of the game.
The Stars also defended well. They kept the Knights (28-15-2) to the outside of the offensive zone and allowed almost nothing off the rush. That helped goaltender Jake Oettinger, who made 27 saves for his third shutout.
"I thought we were great," DeBoer said. "We won a lot of battles, blocked a lot of shots. Got great goaltending when we needed to."
Dallas struck first when captain Jamie Benn took advantage of a Knights' turnover to score 5:45 into the first period.
Right wing Joel Kiviranta increased the lead with a point shot that deflected off defenseman Alex Pietrangelo with 7:32 left in the second. Another point shot, this time from defenseman Ryan Suter, went off Pietrangelo 7:51 into the third to put Dallas up 3-0.
The Knights couldn't generate enough offensively to keep up. Center Tyler Seguin scored an empty-net goal to seal the win with 44 seconds remaining.
Dallas moved into a tie with Winnipeg for the most points in the Western Conference. The Knights fell to 13-12 at T-Mobile Arena, including 2-3 this homestand.
"We weren't good enough in any facet of the game," left wing Reilly Smith said.
Here are three takeaways from the loss:
1. Another injury
The Knights had a player exit early for the third straight game.
Defenseman Alec Martinez took one shift in the second period and didn't return with an undisclosed injury. The Knights previously lost captain Mark Stone (upper body) on Thursday against Florida and left wing William Carrier (upper body) on Saturday against Edmonton.
Cassidy didn't have an update on Martinez after the game.
"I'd be lying if I said it doesn't suck losing (Martinez)," Hague said. "He's a huge part of our D-corps, a huge part of our team and a leader out there."
2. Goalie duel
Rookie goaltender Logan Thompson lost his third straight start, but he had 32 saves. He made several key stops to keep the Knights' hopes alive.
Oettinger improved to 2-0 against the Knights. He and Thompson faced off April 26 in Dallas, with the Stars winning 3-2 in a shootout.
3. Reunion stats
The Knights fell to 7-2-3 against DeBoer, who was 98-50-12 with the team and 22-17 in the playoffs.
Their first 11 meetings came when DeBoer coached the San Jose Sharks. They faced off in the playoffs twice, with each team winning a series.
The Knights are 2-2 against former coaches. They've played Gerard Gallant, now with the New York Rangers, three times and DeBoer once.
Contact Ben Gotz at bgotz@reviewjournal.com. Follow @BenSGotz on Twitter.