Games 'for free': Golden Knights unveil new local TV package
Updated May 4, 2023 - 7:29 pm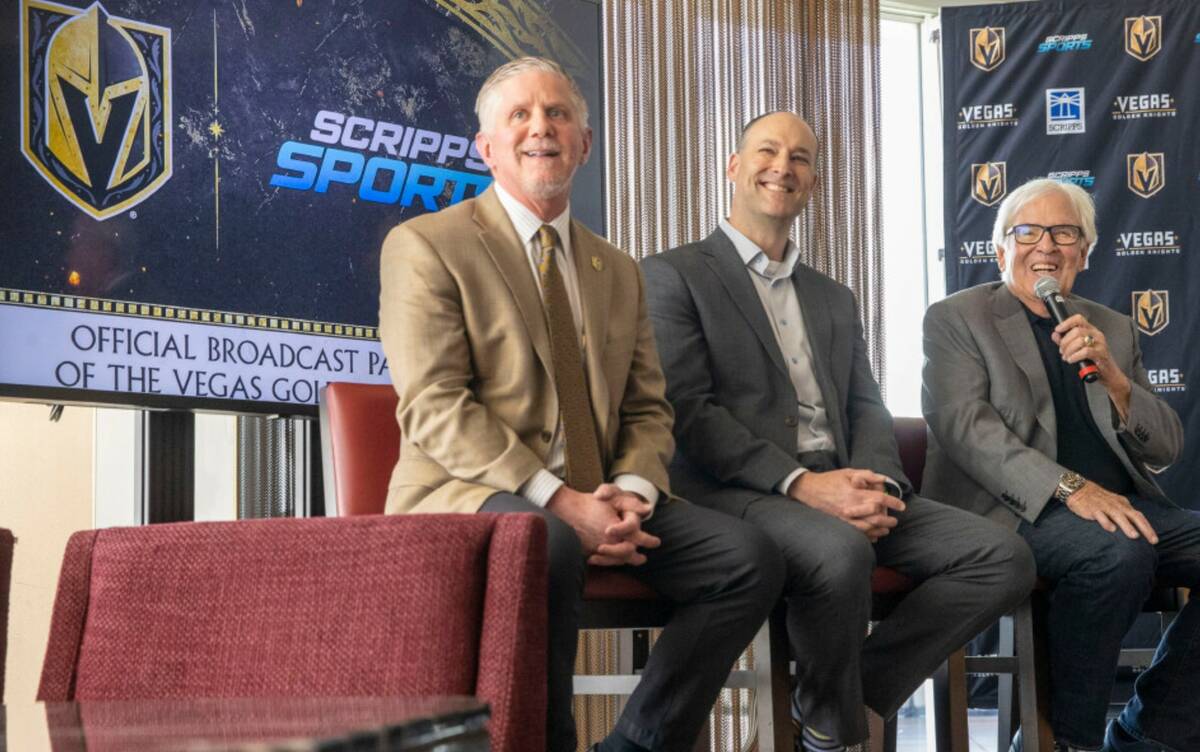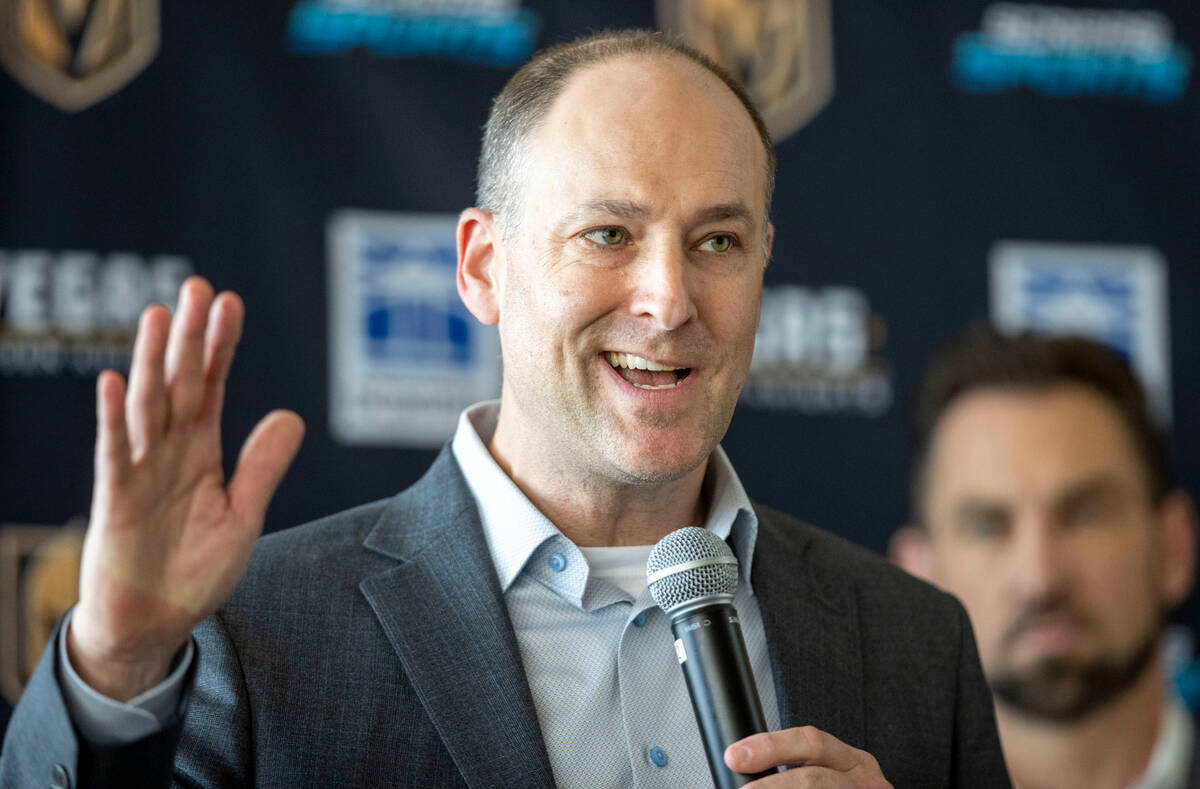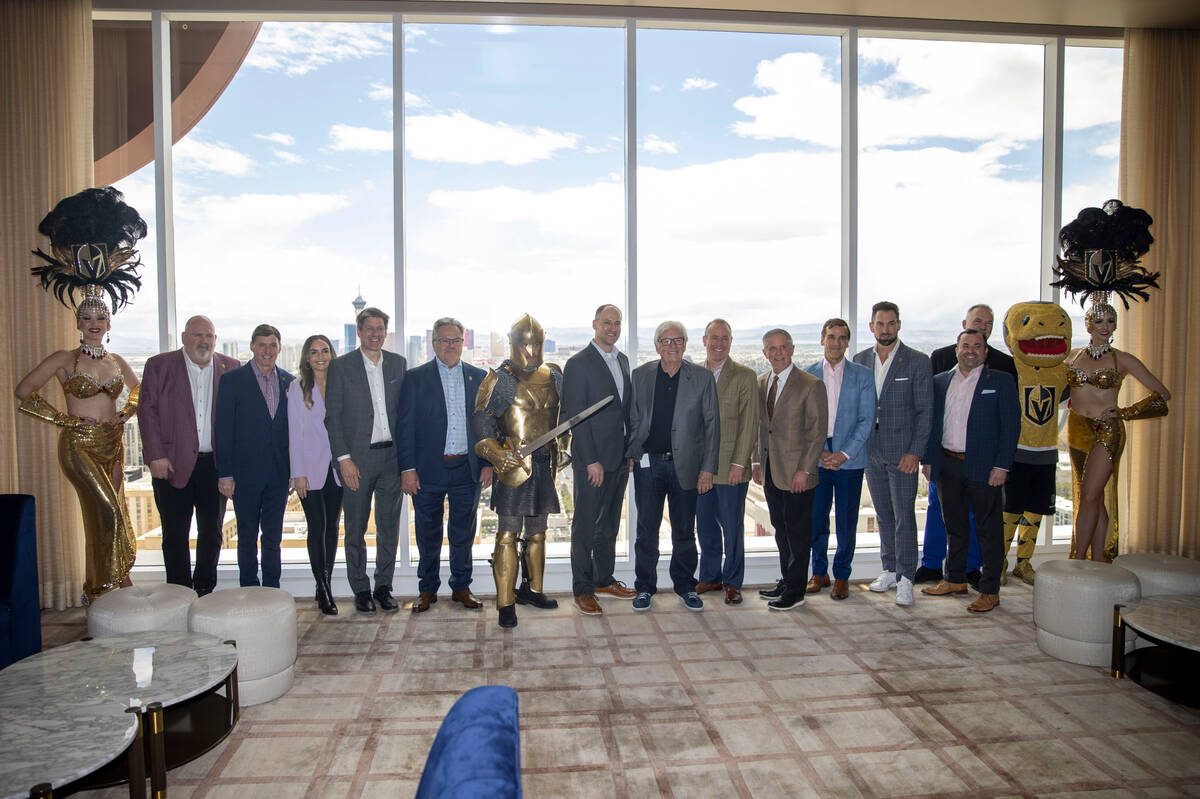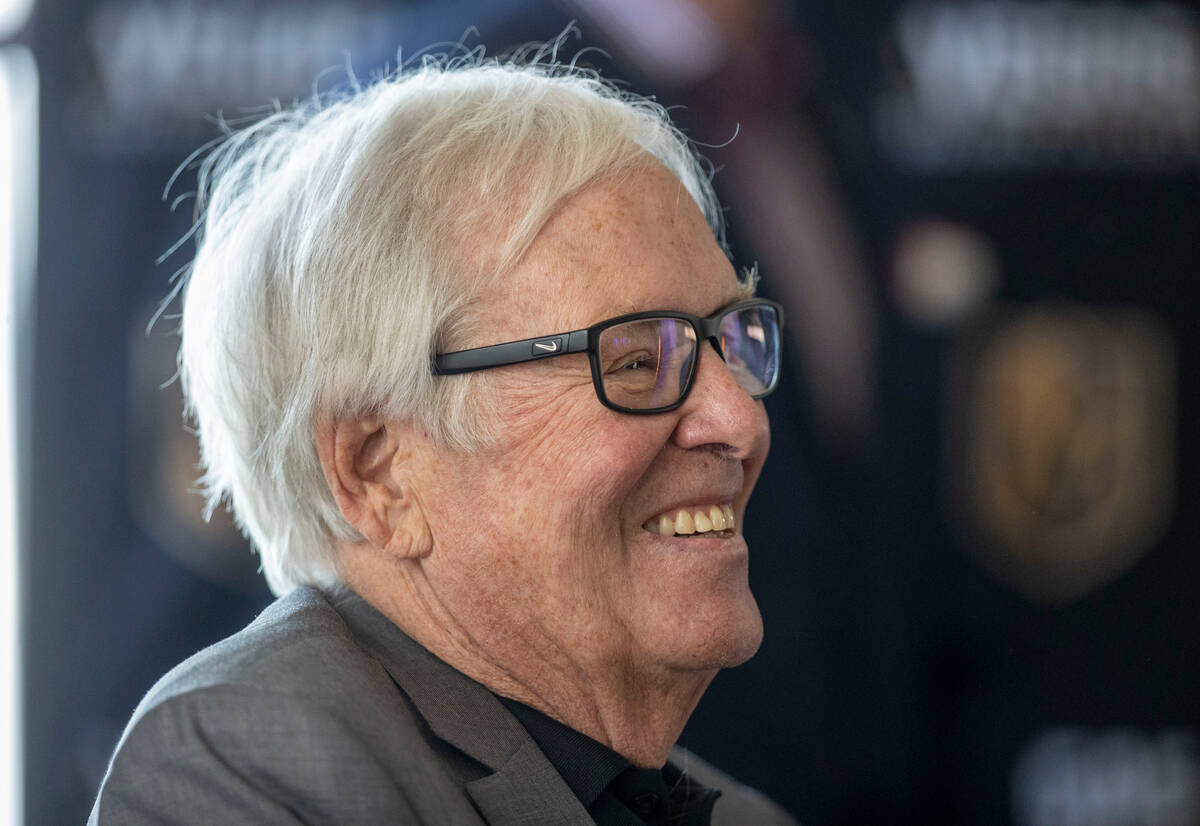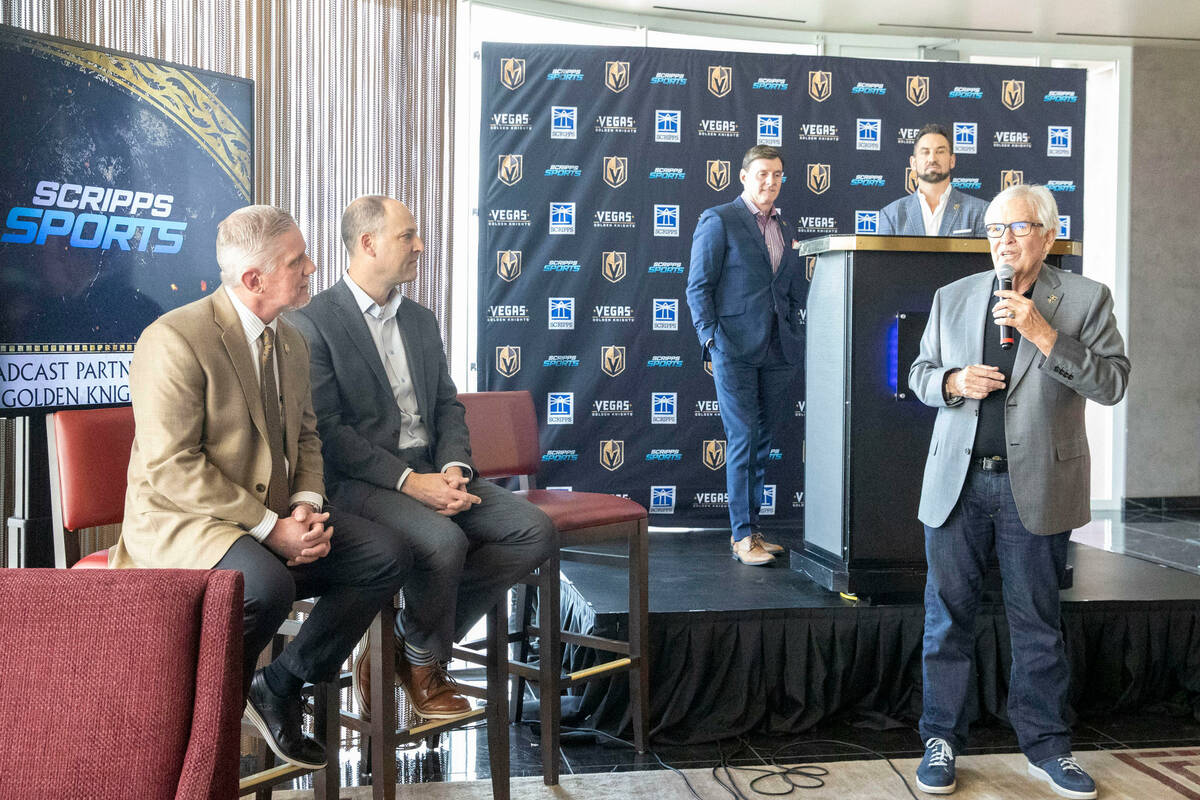 The Golden Knights' plan with their new local TV partner is simple: Make it as easy as possible for fans to watch their games.
That's the goal of the multiyear agreement they announced with Scripps Sports on Thursday during an event at Circa Resort. The deal will put the majority of the team's preseason, regular-season and first-round playoff games on local station KMCC-34.
That station is available on cable, satellite and over-the-air TV. The Knights are also working on a direct-to-consumer option. KMCC-34 is currently airing ION content but will rebrand as an independent station before next season to show local and national news, local sports and entertainment programming.
Some Knights games will also be simulcast on KTNV-13, which Scripps Sports' parent company owns.
Owner Bill Foley believes this setup can help turn his vision of being "the team of the Rockies" into more of a reality. He said the Knights, in their previous home on AT&T SportsNet Rocky Mountain, were only reaching 35 percent of households in Las Vegas and nine percent in Salt Lake City.
The team wants to give more fans the chance to see it on TV. It believes this partnership accomplishes that. Financial terms were not disclosed.
"Whatever type of fan you are, you're going to be able to get the games and get them for free," Knights president Kerry Bubolz said.
The Knights' search for a new local TV home took months once Warner Bros. Discovery, which owns AT&T SportsNet, told them it was pulling out of their agreement early.
Foley did say the team considered starting its own network, "for about 30 seconds," before the reality of what that meant production-wise sunk in.
Instead the Knights found Scripps Sports, which was launched in December as part of the media organization The E.W. Scripps Company. They are the first team to partner with Scripps Sports. The company does have a deal with the WNBA to air games Friday nights on ION starting May 26.
The two sides are optimistic over what they can accomplish together. Foley said he hopes to add games from the Silver Knights and the Indoor Football League's Vegas Knight Hawks to KMCC-34's lineup as well.
"We have ultimate flexibility with the design of this television station," said Adam Symson, president and CEO of The E.W. Scripps Company. "And the idea of doing it together in partnership with a brand like the Golden Knights is what really drove our interest."
The faces of the Knights' broadcast will remain the same even with the new home.
Play-by-play announcer Dave Goucher and color commentator Shane Hnidy will return, as will rinkside reporter Ashali Vise, studio host Daren Millard and studio analyst Darren Eliot.
"We have nowhere else to go," said Goucher, drawing a laugh from the crowd.
The Knights' hope is this deal allows more people to see their work. The regional sports network model has faced challenges in recent years as more and more consumers leave cable. Diamond Sports Group, which owns the TV rights to 12 NHL teams and 42 professional clubs in total, filed for bankruptcy in March.
The Knights experienced those same hurdles in their last partnership with their limited distribution locally and regionally. They want to make it simple for fans to access their games, whether in Las Vegas, Reno, Salt Lake City, Idaho or Wyoming.
"If you're following our business at all, you're always looking forward and trying to see where the market is going," Bubolz said. "We knew there was going to be a potential change that was coming, and we needed to get out in front of it."
Contact Ben Gotz at bgotz@reviewjournal.com. Follow @BenSGotz on Twitter.