Golden Knights buried by Avalanche in series opener
Updated May 30, 2021 - 9:47 pm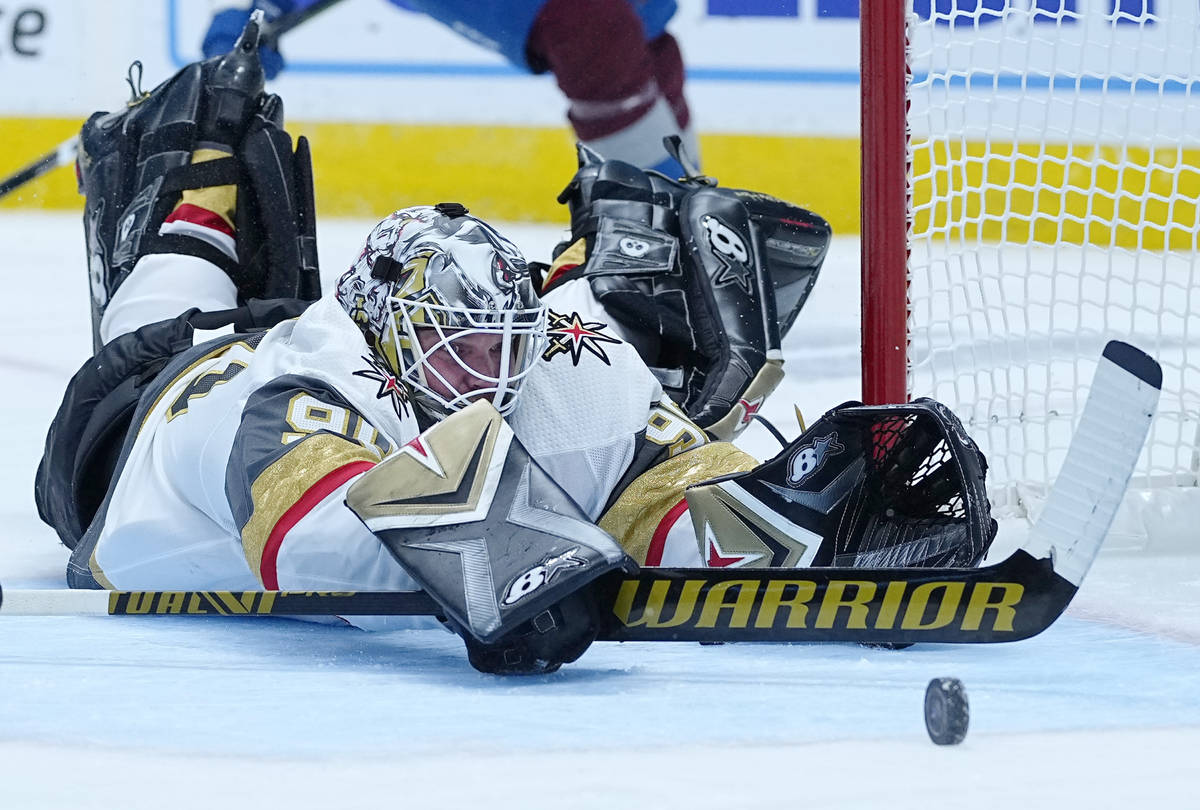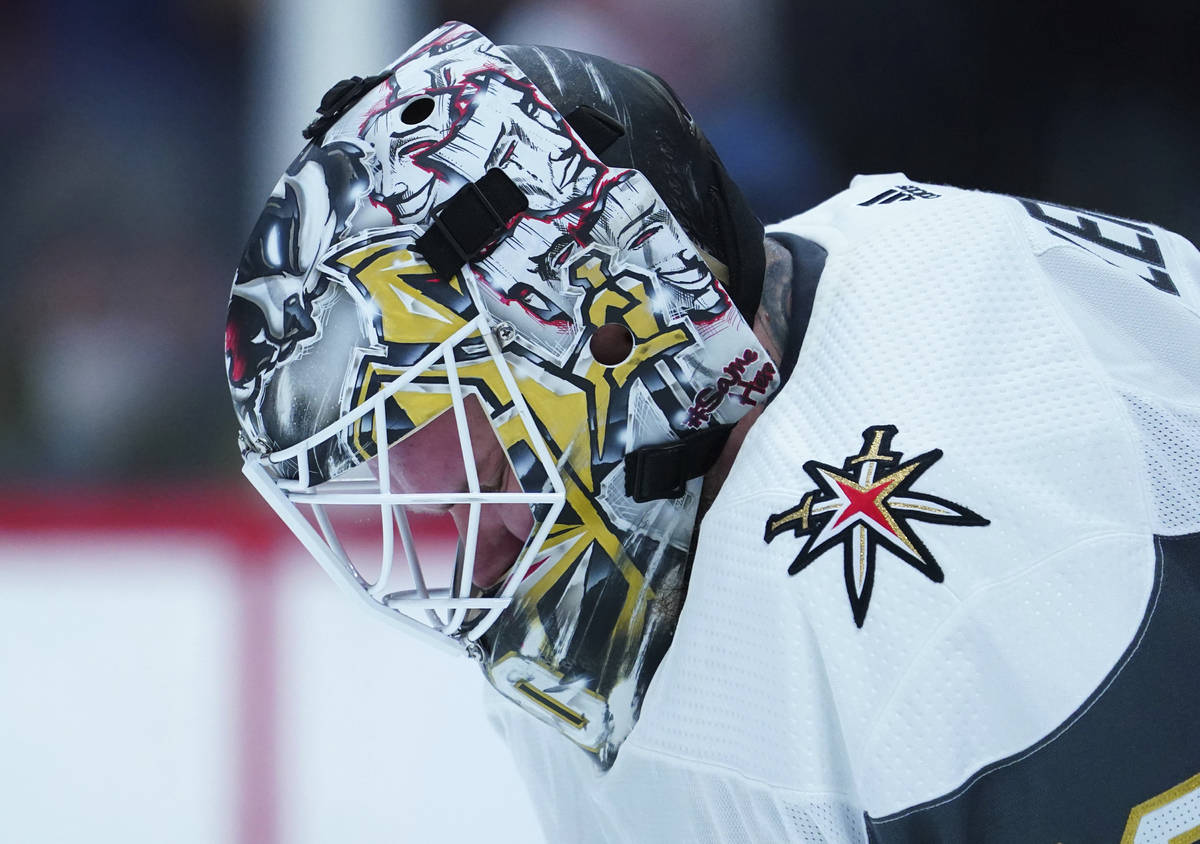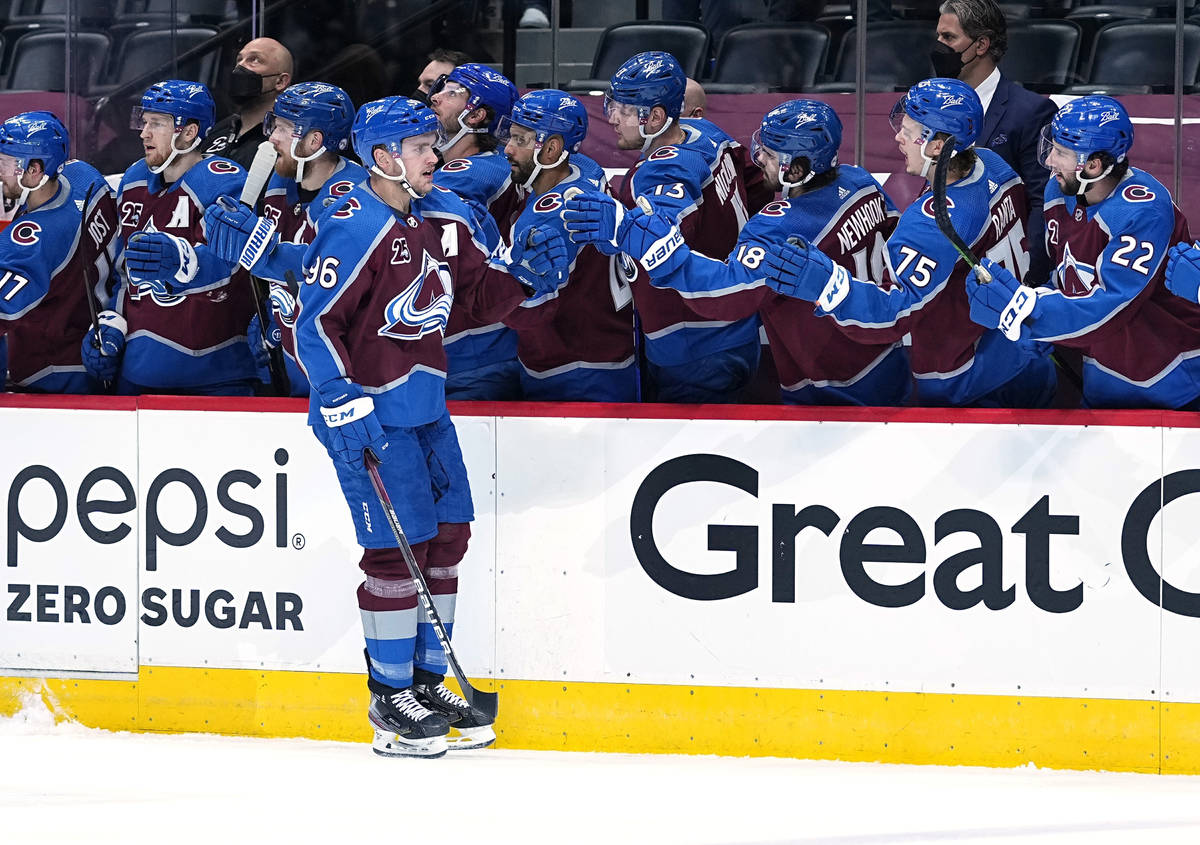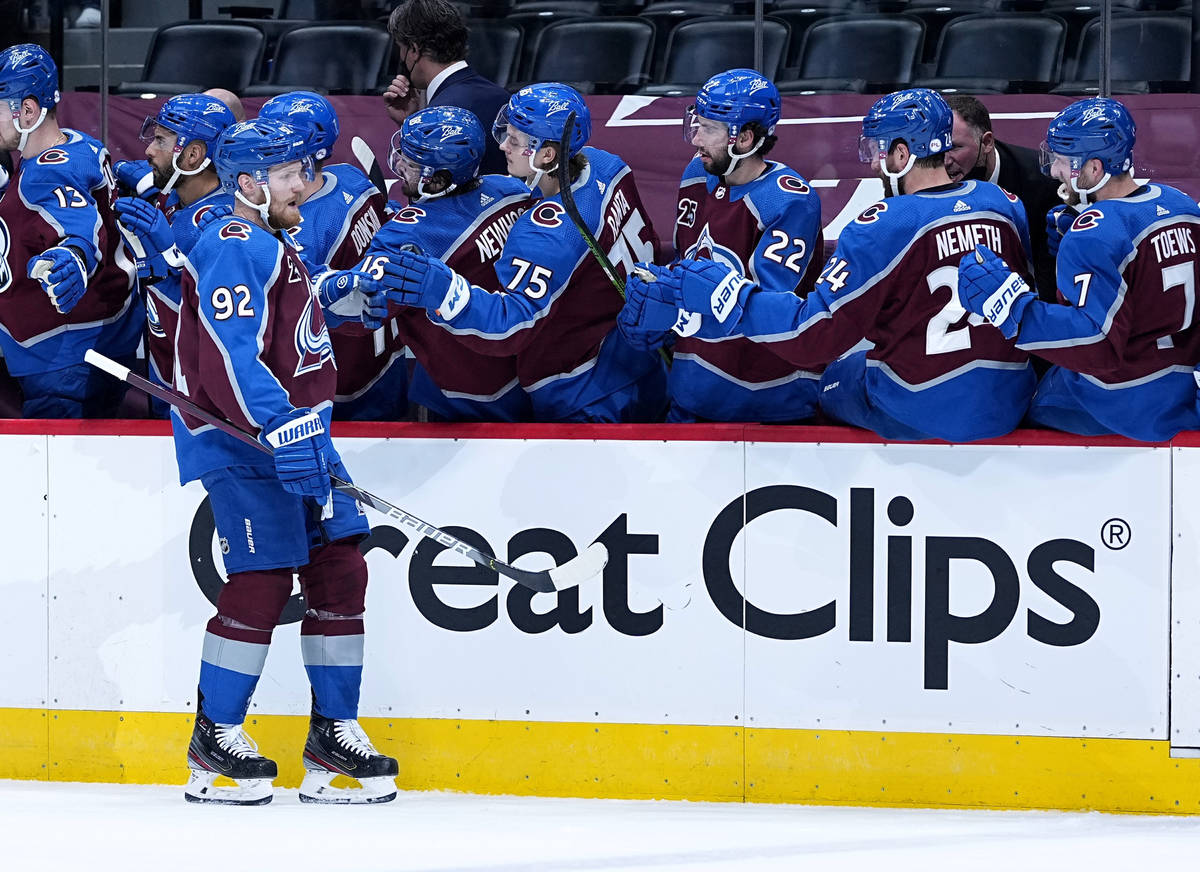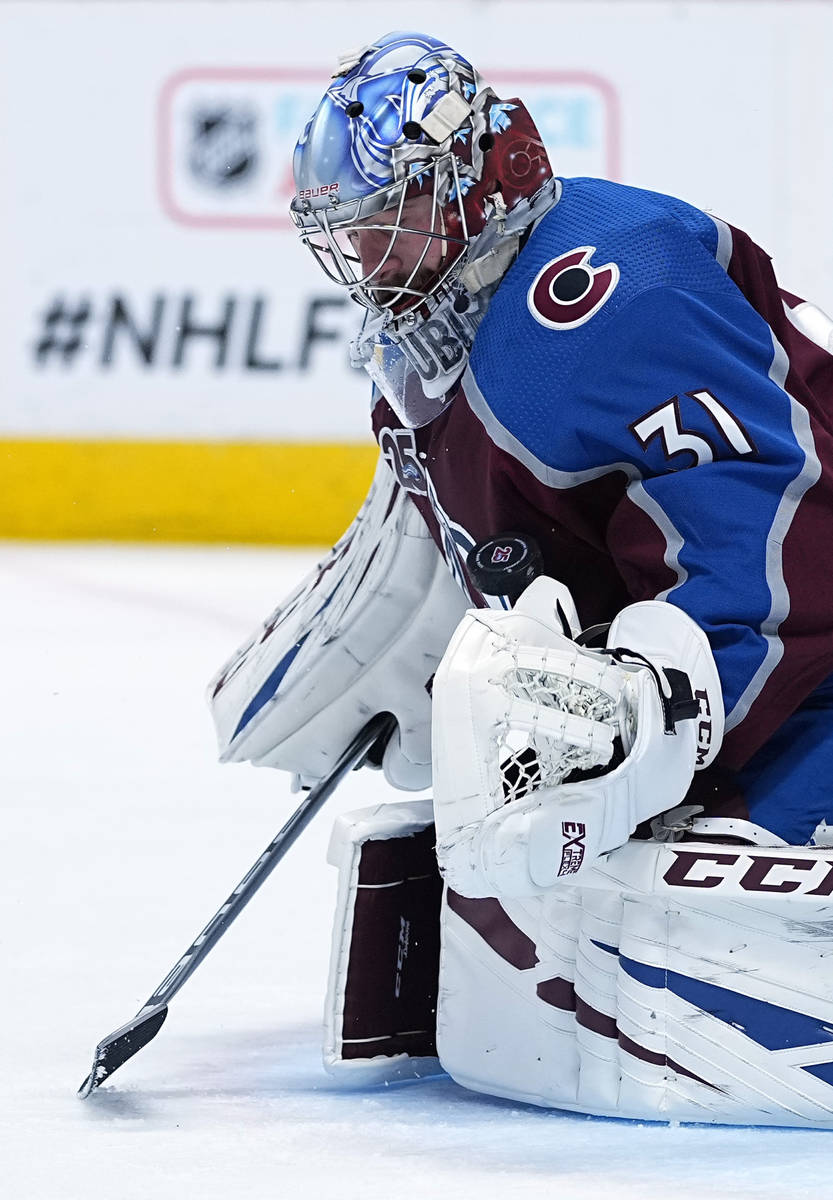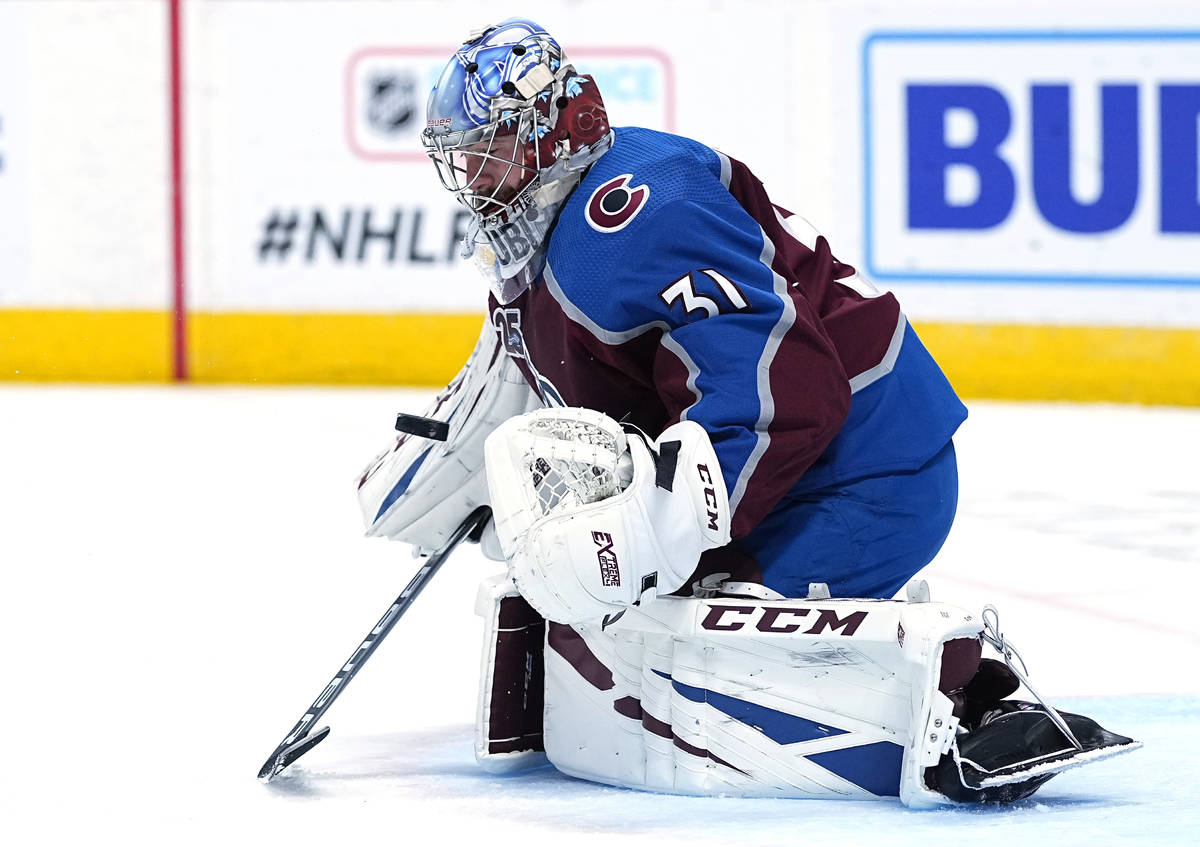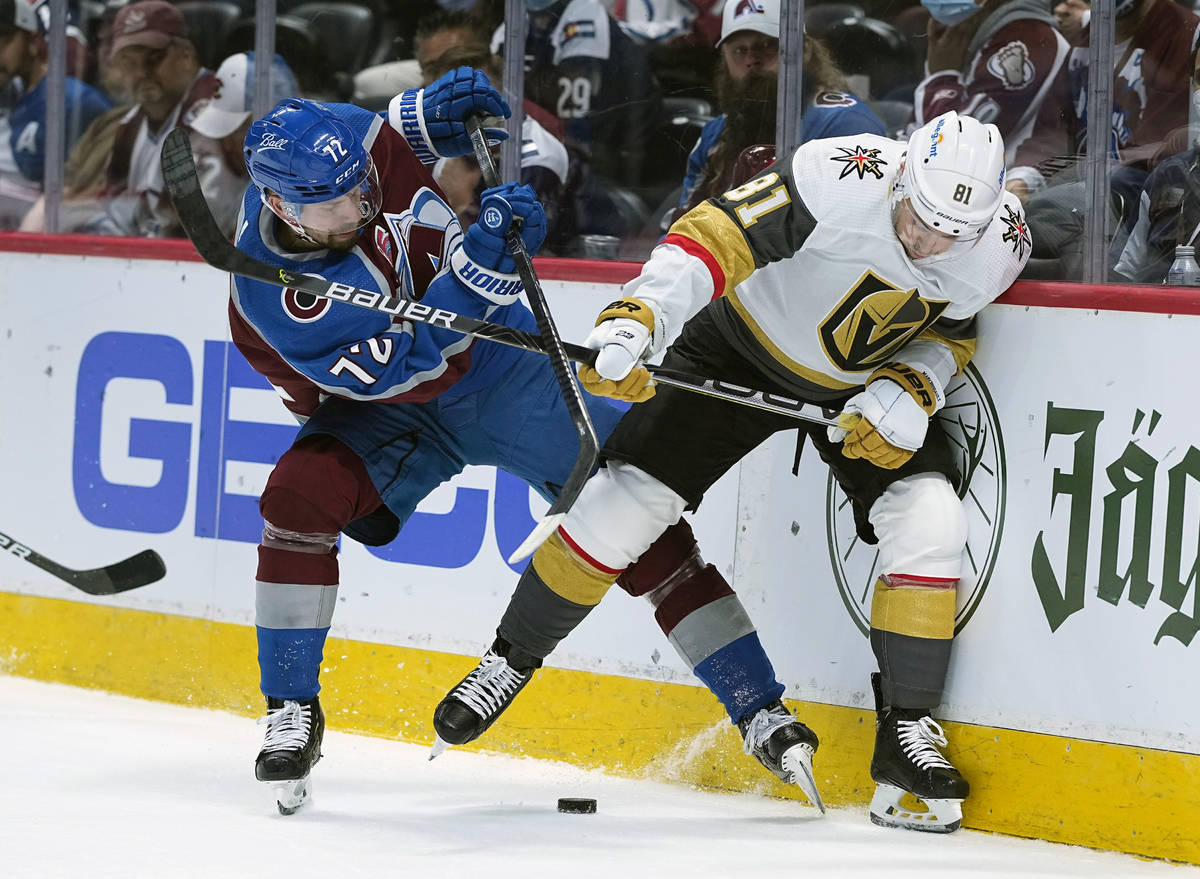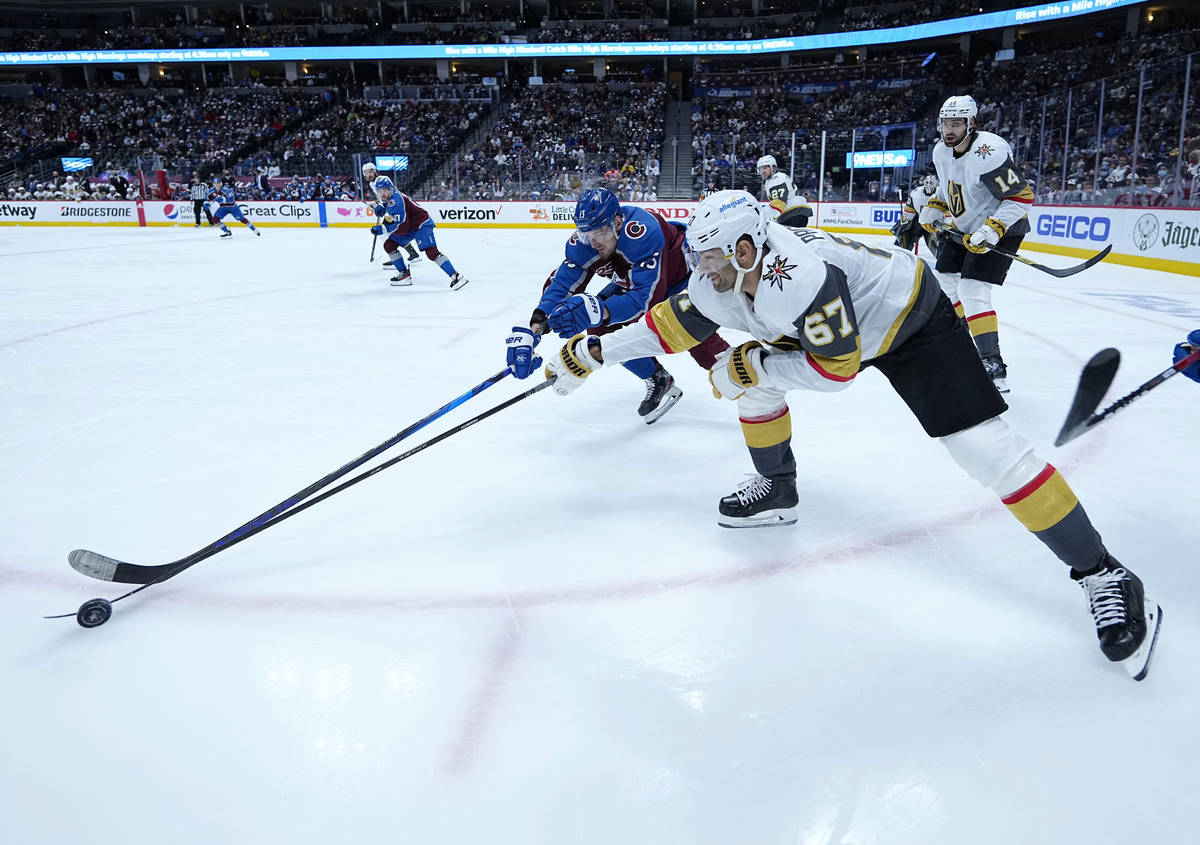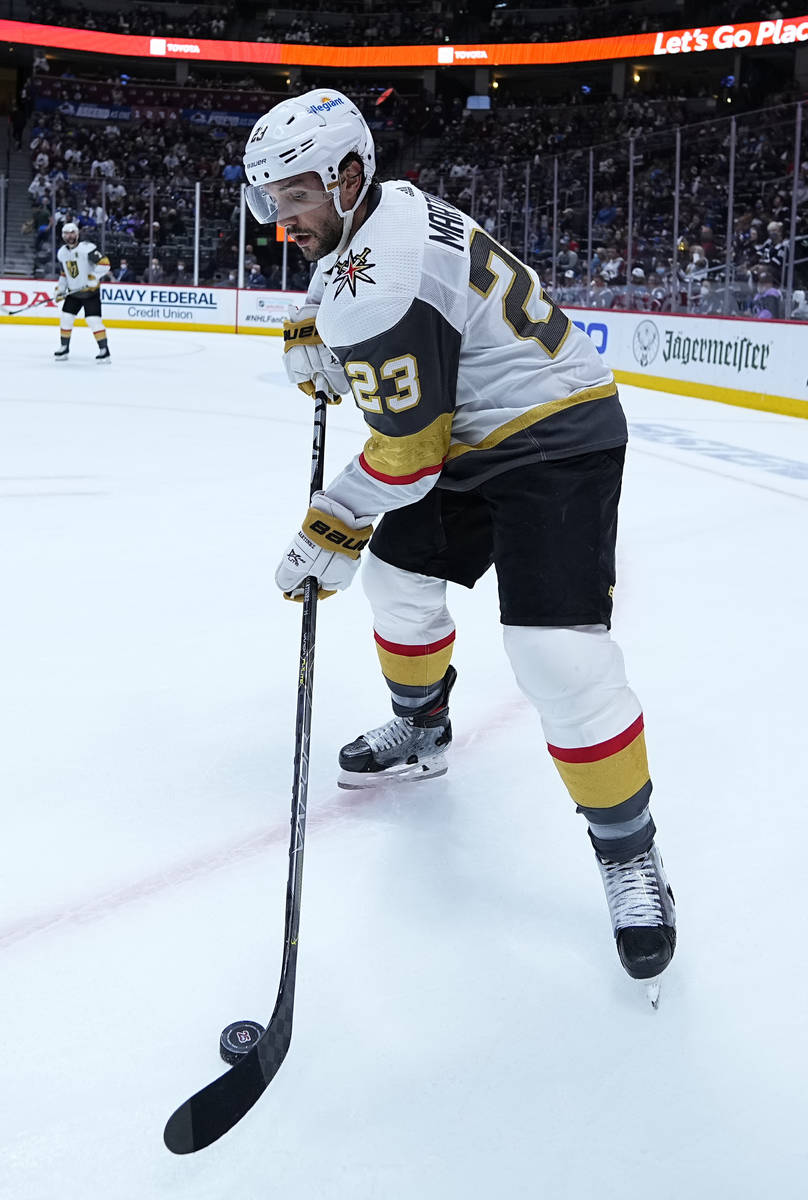 DENVER — The sarcasm dripped from Pete DeBoer's voice as the Golden Knights coach talked about the daunting task in front of his club in the West Division final.
The Avalanche are talented and fast and deep. They possess elite offensive skill, and the analytics tilt heavily in their favor in almost every significant category.
Meanwhile, the Knights won 40 games during the regular season and were getting less respect than Rodney Dangerfield.
"Maybe we shouldn't even have come," DeBoer grumbled before Game 1.
At least on Sunday, Colorado lived up to the hype and looked to be on a different level, rolling past the Knights 7-1 in front of a raucous announced crowd of 10,489 at Ball Arena.
The best-of-seven series continues with Game 2 on Wednesday.
"They played a great game. They came out ready to go," Knights captain Mark Stone said. "We'll flush this one. We'll see what we did wrong. There were a few areas that we were actually not bad at, but there's a lot of things we need to improve going forward."
The Knights tied Colorado for the NHL lead in points during the regular season, but were ripped apart in the opener by the impressive puck movement from the Avalanche's top line.
Gabriel Landeskog had two goals, and Nathan MacKinnon scored twice to become the seventh player in NHL history to have at least eight goals through his first five playoff games. Linemate Mikko Rantanen opened the scoring and added an assist in the Avalanche's four-goal second period.
The seven goals were the most allowed by the Knights since Dec. 23, 2019, in a 7-3 loss to Colorado.
"I think we gave their skill players just a little bit too much respect, a little too much room," defenseman Nick Holden said. "Obviously good players are going to make plays when they have space. That's something that we'll probably focus on a little bit more."
The Knights also lost their cool after Game 7 hat trick hero Mattias Janmark was injured on a hit by Avalanche defenseman Ryan Graves with 11:34 remaining in the second period and didn't return.
Fourth-line wing Ryan Reaves, who was fortunate not to face supplementary discipline for a hit in Game 7 against Minnesota on Friday, was assessed a match penalty for attempting to injure Graves during a third-period scrum and is expected to be suspended.
Colorado ended up with a nine-minute power play in the third period from the altercation. Defenseman Cale Makar, who carved up the Knights with three assists, converted on the power play to complete a four-point night.
The Knights finished with 44 minutes in penalties, including two 10-minute misconducts.
"I think emotions get away," DeBoer said. "Obviously, the Graves hit on Janmark and Janmark leaving with the injury, that's tough to watch. A defenseless player and one of your teammates getting hit like that. It's hard not to carry that emotion through the rest of the game."
Goalie Robin Lehner made his first appearance of the postseason in order to rest Marc-Andre Fleury and was shelled for seven goals on 37 shots.
William Karlsson had the Knights' goal when he converted a pass from Max Pacioretty to cut the deficit to 5-1 with 5:01 left in the second period.
"Playoffs are about having short memories and getting ready for the next one," DeBoer said. "Bottom line was, we weren't good enough. They were very good."
The Avalanche showed fresh legs after finishing a first-round sweep of St. Louis on May 23 and hurt the Knights in the first period by quickly transitioning from defense to offense.
After the teams exchanged rush chances, defenseman Devon Toews lugged the puck out of his zone and found Rantanen charging down on the right wing.
The Knights had four players back to defend, but Rantanen's backhander beat Lehner high to the glove side 4:55 into the period.
Colorado's top line continued the onslaught and added to the lead midway through when Makar walked in from the right point and found Landeskog uncovered on the weak side for a 2-0 advantage.
"We had an emotional series there with Minnesota, and obviously coming into this we were trying to ride the emotion into it," Holden said. "These two days are going to be really good for our group. You get some recovery tomorrow and then start dialing it in for Wednesday's game."
Contact David Schoen at dschoen@reviewjournal.com or 702-387-5203. Follow @DavidSchoenLVRJ on Twitter.
Golden Knights vs. Avalanche
Avalanche lead series 1-0
Game 1 — Avalanche 7, Knights 1
Game 2 — 7 p.m. Wednesday, Denver (NBCSN)
Game 3 — 7 p.m. Friday, T-Mobile Arena (NBCSN)
Game 4 — 5:30 p.m. Sunday, T-Mobile Arena (NBCSN)
Game 5 — June 8, Denver, TBD*
Game 6 — June 10, T-Mobile Arena, TBD*
Game 7 — June 12, Denver, TBD*
*If necessary