Golden Knights GM Kelly McCrimmon tests positive for COVID
Updated June 20, 2021 - 9:58 pm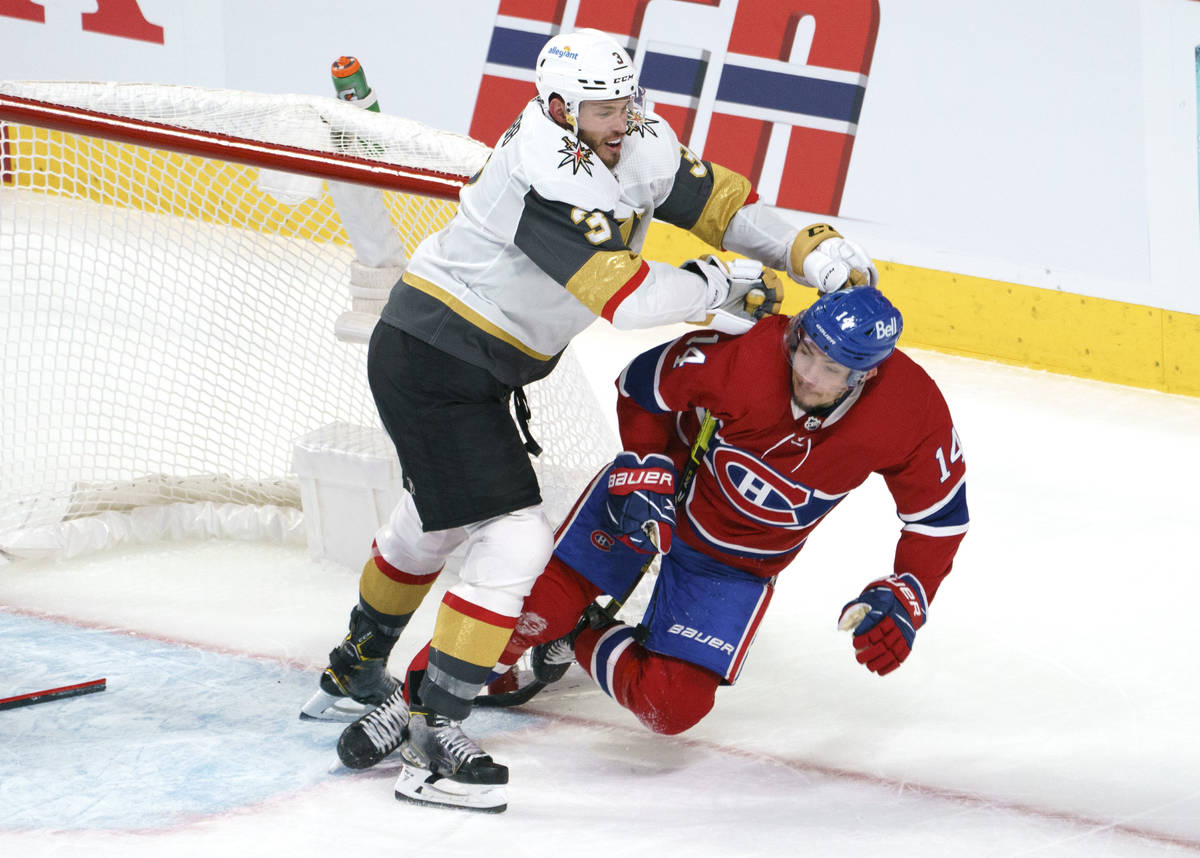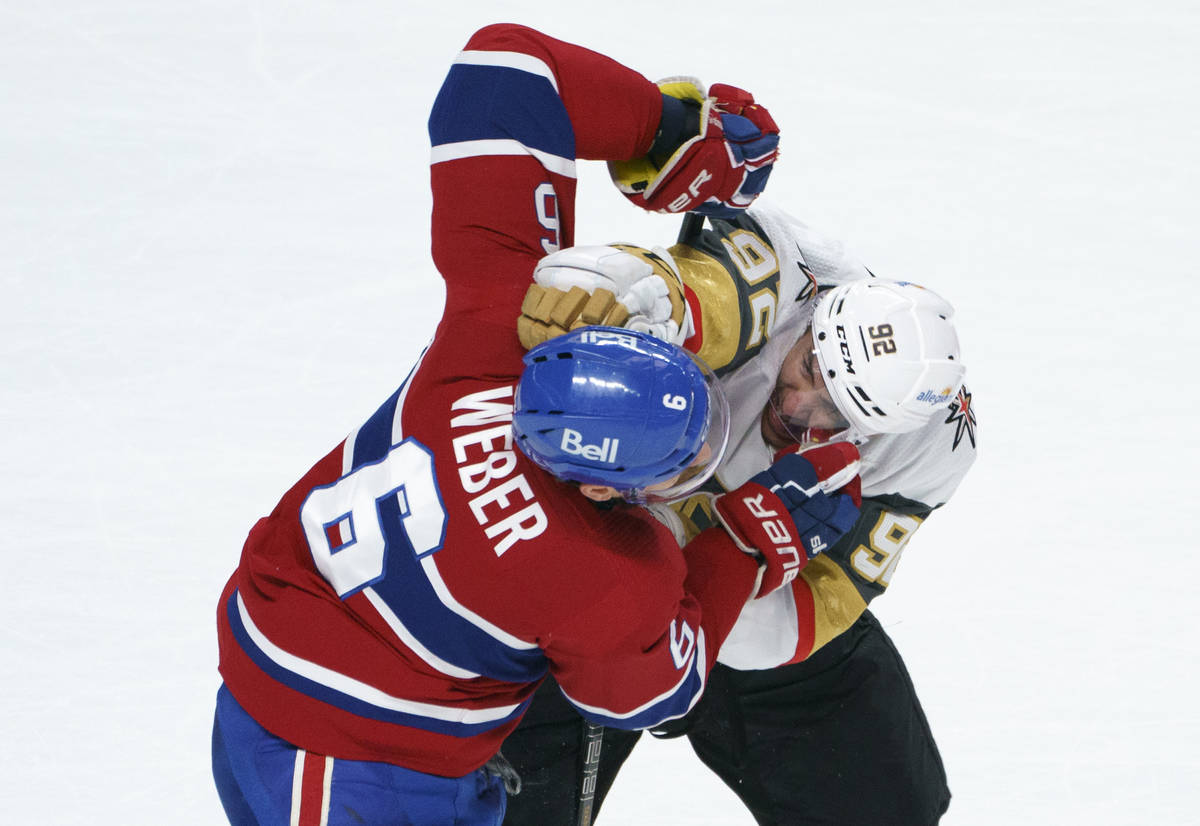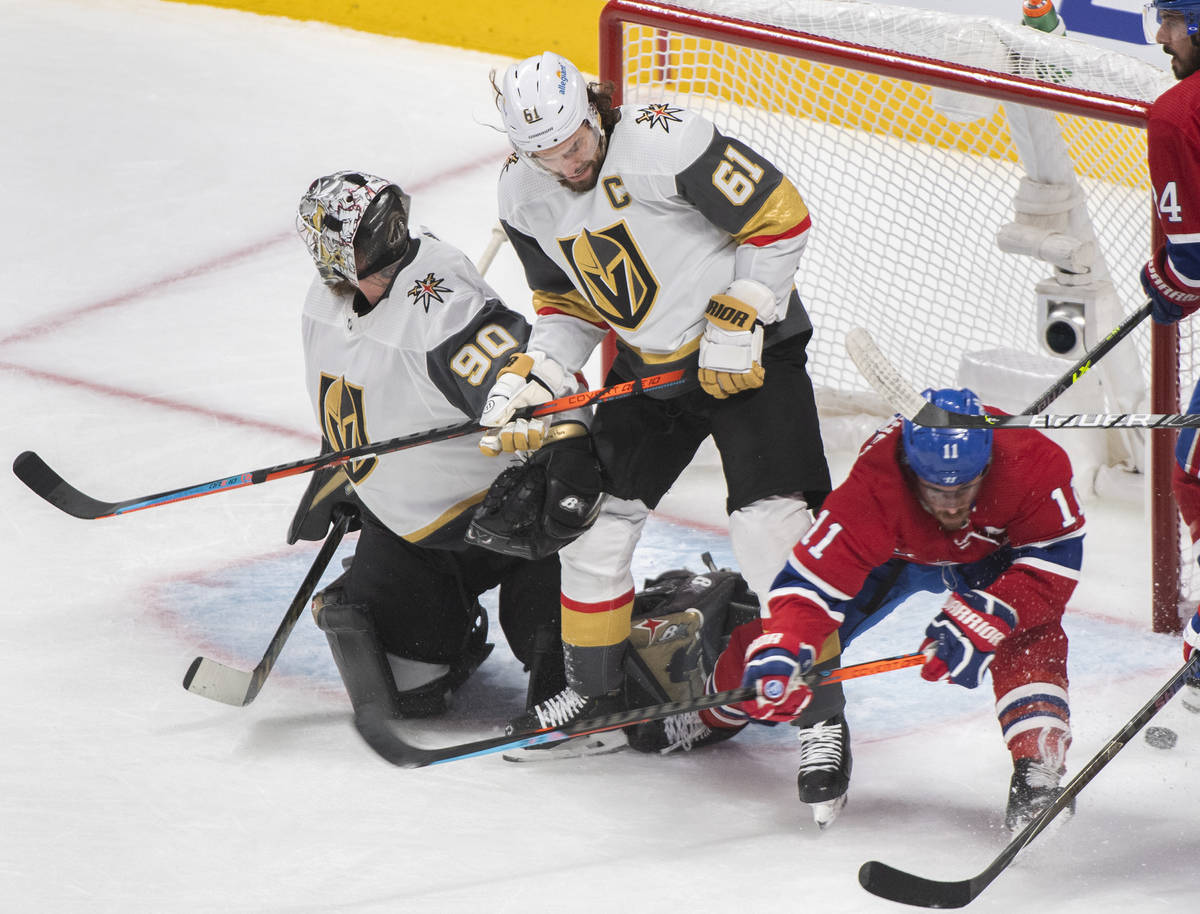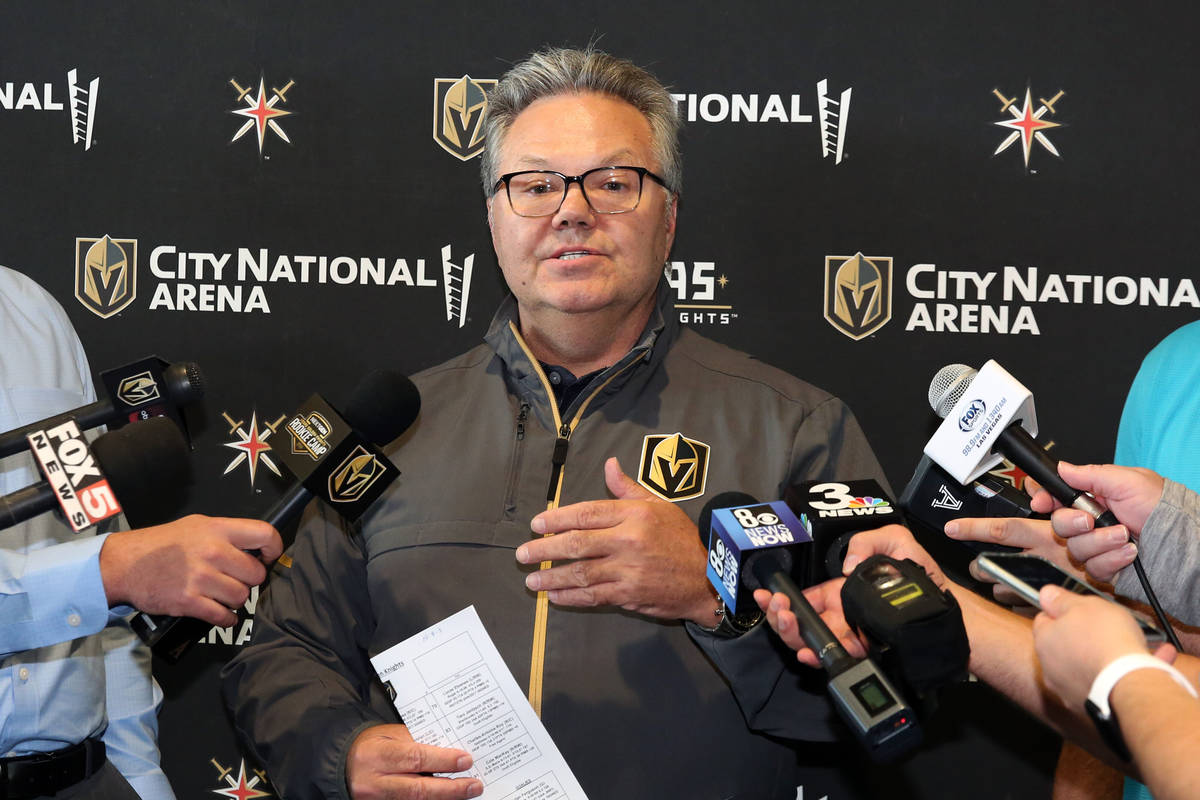 Golden Knights general manager Kelly McCrimmon tested positive for COVID-19, the team said Sunday.
The Knights said McCrimmon is self-isolating and following all protocols and recommendations from health officials and the NHL. No Knights players were listed Sunday among those unable to practice or play because of COVID-19 protocols.
The team played Game 4 of its NHL semifinal against the Montreal Canadiens as scheduled and won 2-1 in overtime at Bell Centre.
McCrimmon and president of hockey operations George McPhee were shown watching Friday's Game 3 at Bell Centre without masks Friday on Canada's Sportsnet broadcast.
https://t.co/c3IAWv6Ket pic.twitter.com/ibqvZZaN7O

— David Schoen 🗞🏒 (@DavidSchoenLVRJ) June 20, 2021
COVID-19 already impacted the series when Canadiens coach Dominique Ducharme tested positive Friday. Assistant coach Luke Richardson is running Montreal's bench in Ducharme's absence.
Ducharme said Sunday he's feeling well and hopes to return to the team as soon as possible. He's not sure how he came in contact with the virus.
"It's tough to describe," Ducharme said. "You feel helpless. It's just watching, hoping for the best. It's a weird situation. I've never been through that. The last time I watched the Canadiens on TV, it was probably like three years, four years ago. Kind of a special situation, but it's been a special year. We've been through a lot, and we'll get through that."
The Knights have had several brushes with COVID-19 in the postseason.
They had nine false positives before Game 3 of their first-round series against the Minnesota Wild. Defenseman Brayden McNabb tested positive before Game 6 of the series and had to travel home from Minnesota on his own. Knights right wing Ryan Reaves also missed Game 6 after receiving a false positive.
Bell Centre atmosphere
The announced attendance of 3,500 at Bell Centre for Games 3 and 4 isn't what the Knights are used to anymore. They still liked the atmosphere, even though it was the smallest crowd they've played before in the postseason.
"There's a lot of energy," said left wing William Carrier, who was born in nearby LaSalle, Quebec, on Sunday morning. "It's way more fun to play in that kind of building than play in the bubble."
D scoring
Brayden McNabb became the seventh Knights defensemen to score a goal in the playoffs Sunday.
That's tied for the most by an NHL team in a postseason. Edmonton (1987), Calgary (1988), Pittsburgh (1991), Washington (1994) and Boston (2019) have also achieved the feat.
Contact Ben Gotz at bgotz@reviewjournal.com. Follow @BenSGotz on Twitter.