Golden Knights' 'Plan E' for top line makes case to stick around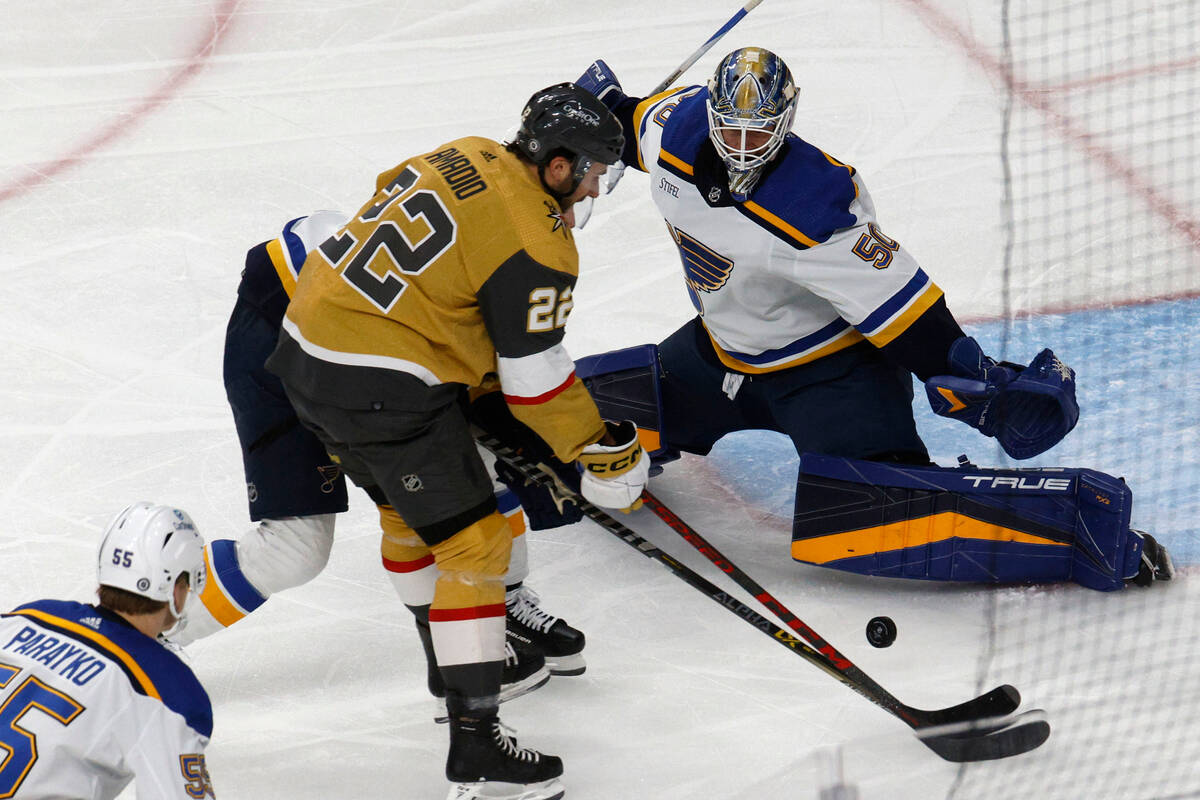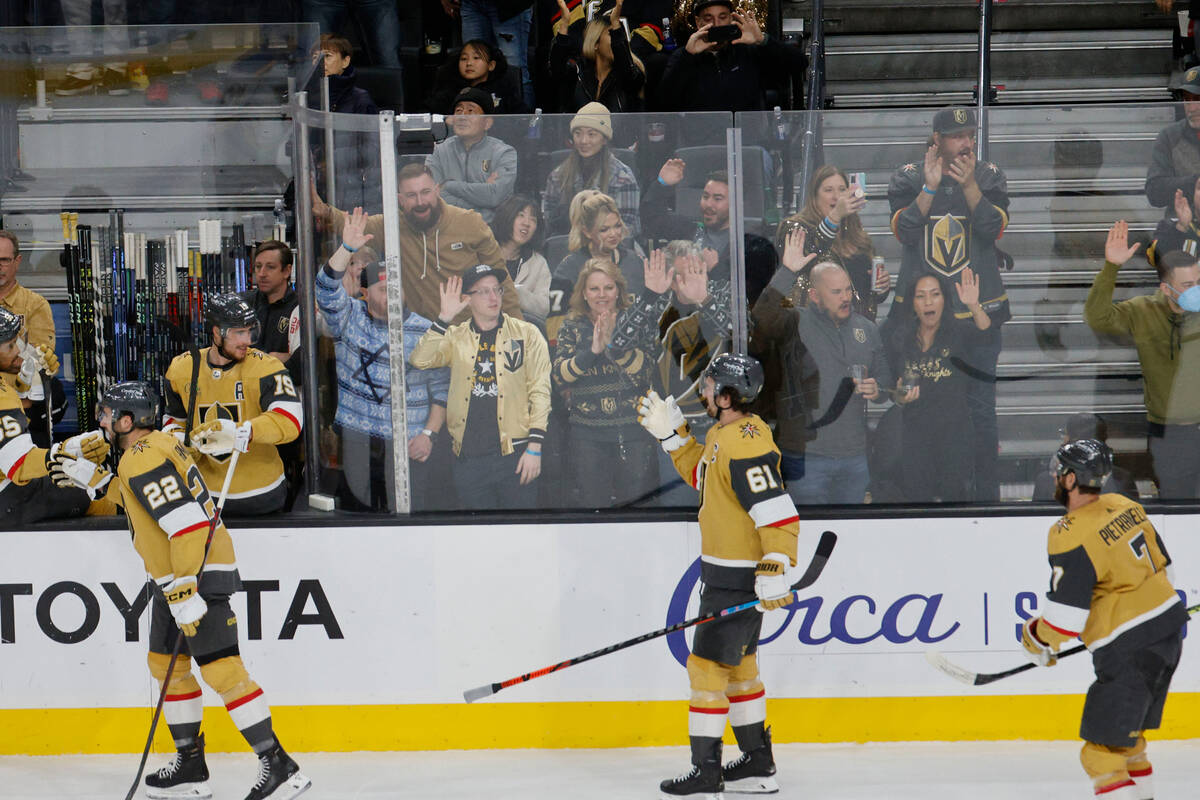 Michael Amadio has excelled in recent games at making the best stretch of his career seem casual.
Take Saturday's game against Nashville, for example. Amadio was hit by Predators right wing Colton Sissons along the boards early in the first period and saw his stick fly high above the glass and a good distance to his right. The Golden Knights left wing, rather than taking a beat to compose himself, tracked his stick in the air, caught it in stride once it bounced off the ice and kept up with the play.
He made an incredible feat of hand-eye coordination look nonchalant. He was even calm describing it after the game.
"Just a reactionary play," Amadio said. "Just kind of saw it bounce there and grabbed it."
Of course, that maneuver, like most things Amadio has done lately, is far from ordinary. The 26-year-old is in the midst of a career-best point streak during which he's fit in well on the Knights' top line and made his case for an expanded role.
"He's always had it," center Chandler Stephenson said to AT&T SportsNet. "He has a lot of skill, he's really smart. He just kind of flew under the radar. Wasn't really getting a chance. Now he's getting a chance, and you can see what he can do."
Amadio began his second season with the Knights fighting for a role.
He wasn't coach Bruce Cassidy's first choice to play with Stephenson or captain Mark Stone. Or second. Or third. Cassidy referred to Amadio as "Plan E" after he moved him there during a Dec. 19 loss to the Buffalo Sabres because Brett Howden, Jack Eichel and Paul Cotter were hurt and Phil Kessel was ineffective.
"Plan E" has turned out to be pretty good.
In the seven games since the switch, Amadio has five goals and four assists. He's been a great fit with two of the Knights' best forwards, even though he had only two points in his first 19 games while being a healthy scratch 14 times.
What has made Amadio successful, in his words, is "just trying to play simple." Find open ice or soft spots in coverage and trust that his two talented linemates can get him the puck. It helps that Amadio, a right shot, is playing on his off wing with Stephenson and Stone. That puts him in a position to use his strong one-timer more often.
"(Amadio) does a great job of finding those loose holes," Stone said. "He's done a good job putting the puck in the back of the net, so (Stephenson) and I are trying to find him."
Amadio's strong stretch poses interesting questions for Cassidy with Eichel, Cotter and injured right wing Jonathan Marchessault skating again. Does he put Eichel back with Stephenson and Stone when Eichel is healthy and reunite a group that has outscored opponents 19-7 at five-on-five this season, according to the website Natural Stat Trick? Or does Cassidy stick with what is working now and try to lengthen the Knights' lineup by giving Eichel his own unit?
Cassidy did spread out his forward talent to start the season by putting Eichel, Stephenson and center William Karlsson on separate lines. Then he put Eichel and Stephenson together to form two strong top groups, but turn the third line into more of a question mark.
Amadio's emergence gives Cassidy options. He has shown he can play with top players this season and during a successful stretch last season with Karlsson and Marchessault.
He will have to see whether his hot streak has been convincing enough to earn him more of those opportunities.
"Amadio goes up and has been real hot on their line," Cassidy said. "He's a guy that can add some offense. That's a nice find for us as well. To sustain seasons when you've got as many guys as we have out … you need guys to get in there (and produce)."
Contact Ben Gotz at bgotz@reviewjournal.com. Follow @BenSGotz on Twitter.
Up next
Who: Golden Knights vs. Penguins
When: 7 p.m. Thursday
Where: T-Mobile Arena
TV: AT&T SportsNet
Radio: KKGK (98.9 FM, 1340 AM)