Knights check boxes, but might not be finished making deals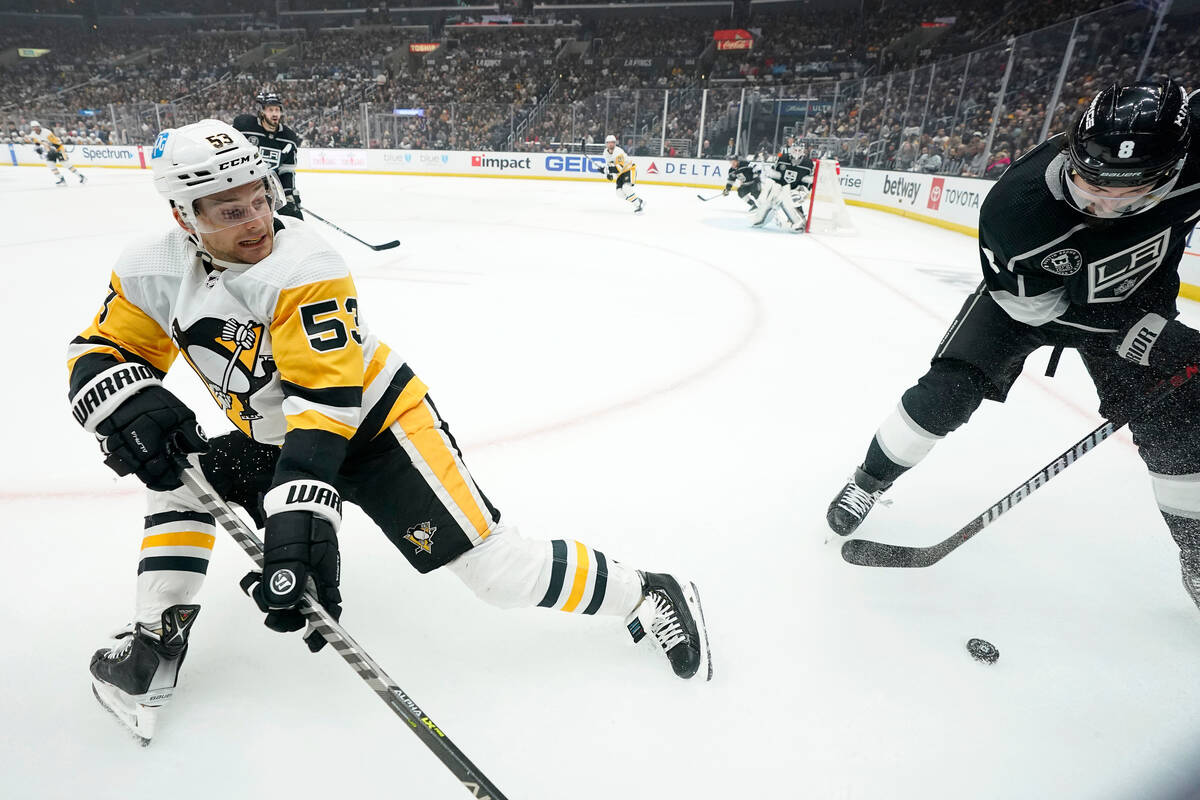 The Golden Knights will head into NHL trade deadline day Friday with a full active roster of 14 forwards, seven defensemen and two goaltenders.
That doesn't mean they won't make another move. But they appear to have checked the boxes they were looking to.
General manager Kelly McCrimmon said the Knights wanted to bring in two forwards to bolster their depth in the wake of captain Mark Stone's back surgery. They traded for left wing Ivan Barbashev on Sunday and acquired center Teddy Blueger on Wednesday.
The Knights also added goaltending insurance in the form of Jonathan Quick on Thursday with Logan Thompson and Laurent Brossoit on injured reserve.
The Knights still have approximately $2.92 million in spending power after those deals. It's not certain they will use it after getting their objectives accomplished.
"It's possible (we'll be active)," McCrimmon said. "You work right until the finish line."
There aren't many options on the trade market left before the deadline arrives at noon Friday. Teams have gotten their shopping done early as playoff races heat up in both conferences.
Coach Bruce Cassidy seems satisfied with what the Knights have done. He's been given a gritty scorer in Barbashev, a strong defensive center in Blueger and another goaltender in Quick.
"I like our additions," said Cassidy, whose team leads the Western Conference. "They make us better at what we do well."
Father-son bonding
Blueger was on the Pittsburgh Penguins fathers' trip in Tampa, Florida, when he found out he was traded.
Blueger said his father, Valentin, was even in the room when Penguins president of hockey operations Brian Burke broke the news.
"When else are you going to get that experience?" Blueger said. "I think it'll be a good memory for us to look back on."
Blueger then hustled to the airport to make a 10:45 p.m. flight from Tampa to Las Vegas. He was at City National Arena by Thursday morning to participate in an optional practice.
Cassidy said he probably will start Blueger on the fourth line. The 28-year-old played heavy defensive minutes for the Penguins and was their most-used forward on the penalty kill. Using Blueger in a similar fashion will allow the Knights to use center Nicolas Roy in different ways when he returns from a lower-body injury.
Entry-level signing
The Knights signed defenseman Christoffer Sedoff to an entry-level contract Thursday.
Sedoff, 21, has 45 points in 53 games for the Western Hockey League's Red Deer Rebels. The Knights have had success with free-agent defensemen from junior or college hockey. Zach Whitecloud, Dylan Coghlan, Brayden Pachal and Daniil Miromanov were acquired that way and played NHL games for the organization.
McCrimmon said Sedoff will turn pro next season.
Contact Ben Gotz at bgotz@reviewjournal.com. Follow @BenSGotz on Twitter.