Knights player keeping an eye on Canadian wildfires
Updated June 8, 2023 - 7:33 pm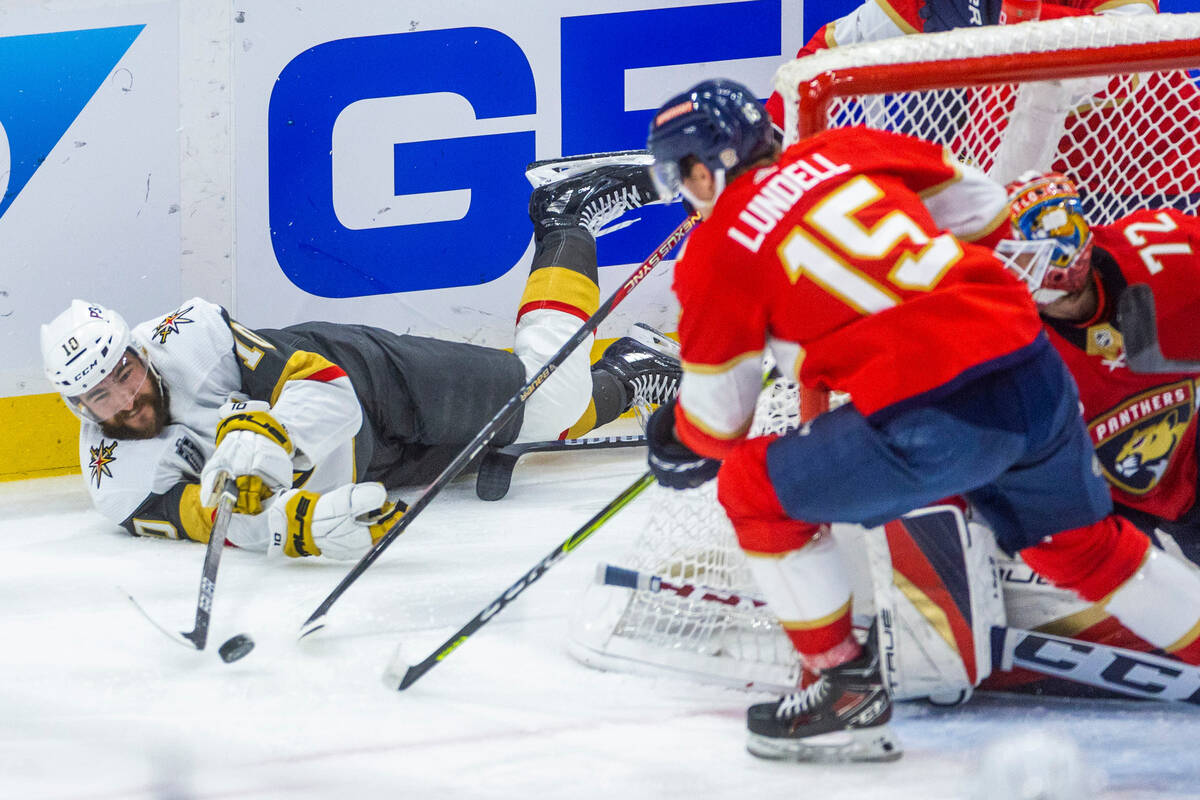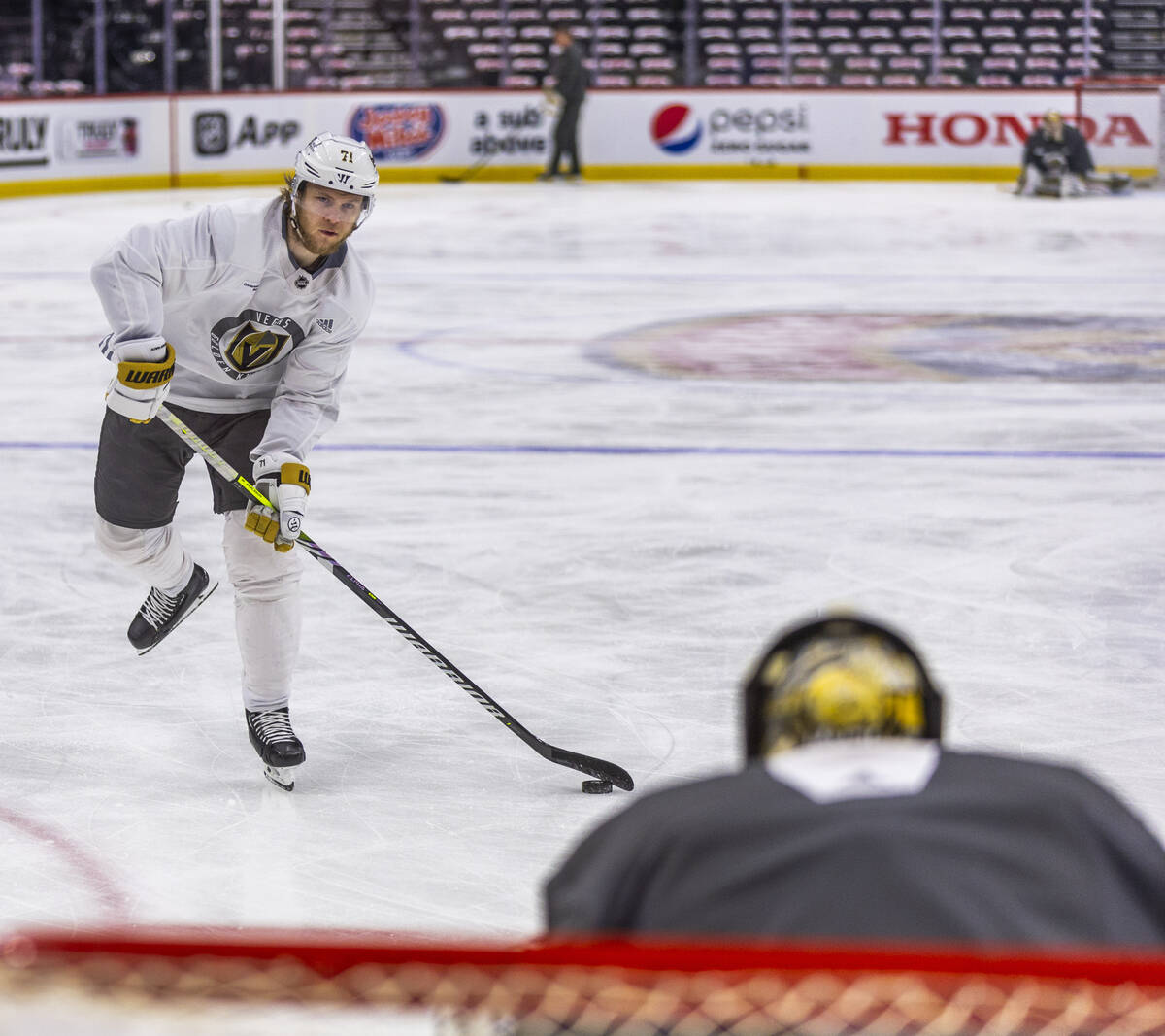 SUNRISE, Fla. — Nicolas Roy is keeping a close eye on the news as he tries to help the Golden Knights win the Stanley Cup.
The 26-year-old forward is a native of Amos, Quebec, not far from where several forest fires are raging, impacting thousands of people and affecting air quality throughout the eastern parts of Canada and the United States.
Fortunately, his family is safe and hasn't had to be displaced.
"Obviously, it's not easy to watch from far away," Roy said before Game 3 on Thursday against the Florida Panthers at FLA Live Arena. "My hometown, the people over there have been good. But in the region, there's a lot of people that have been relocated."
Roy is doing his best to keep tabs on what's happening in Amos, which is about five hours north of Ottawa, and is proud of how the region has responded.
"It's not easy to watch, but it's nice to see all the people coming together to try to defeat what's going on right now," he said.
Karlsson back after 'me day'
Forward William Karlsson was in the lineup Thursday despite being the only Knights player to miss practice Wednesday.
Coach Bruce Cassidy said Karlsson was feeling under the weather, so the decision was made to keep him away from the team. He was on the ice for Thursday's morning skate and said he was in no danger of missing the game.
"I feel good today," he said. " It was just a little 'me day.'"
Karlsson said he hung out in his hotel room while his teammates practiced and finished watching the new season of "Ted Lasso."
"It wasn't too bad," he said. "A little sad ending, but I thought it was a feel-good, and I felt good after."
Cassidy praises Eichel
Jack Eichel's impact on the team extends far beyond his ability to create offense, Cassidy said.
Cassidy said Eichel isn't necessarily a vocal presence in large groups, but has proven himself as a capable leader.
He pointed to how Eichel handled taking a huge hit in Game 2, returning to action and delivering a key assist early in the third period.
"To me that's a high character guy and a guy that came out after and said, 'Yeah, it was a hit. I had my head down, got to play with my head up next time and just keep playing through it,'" Cassidy said. "He's not looking for anything other than his next shift, and I give him a lot of credit for that. That's the hardest hit I've seen in a while, and he helped us win a hockey game and basically led us by example there."
Cassidy also pointed to all the extra work Eichel puts in and how seriously he takes practice as a leader by example
He also gave Eichel credit for coming up with what has become a popular tradition in the locker room, a pair of sunglasses and an Elvis wig that the player of the game, as decided by the previous player of the game, gets to wear.
"It's a big thing for us in our locker room," Cassidy said. "You've got to have a little sense of humor or a little creativity as well. Those things go a long way over a long playoff run, and that one's been talked about and all the guys want to get it."
Contact Adam Hill at ahill@reviewjournal.com. Follow @AdamHillLVRJ on Twitter.