Knights return to camp motivated to chase another Stanley Cup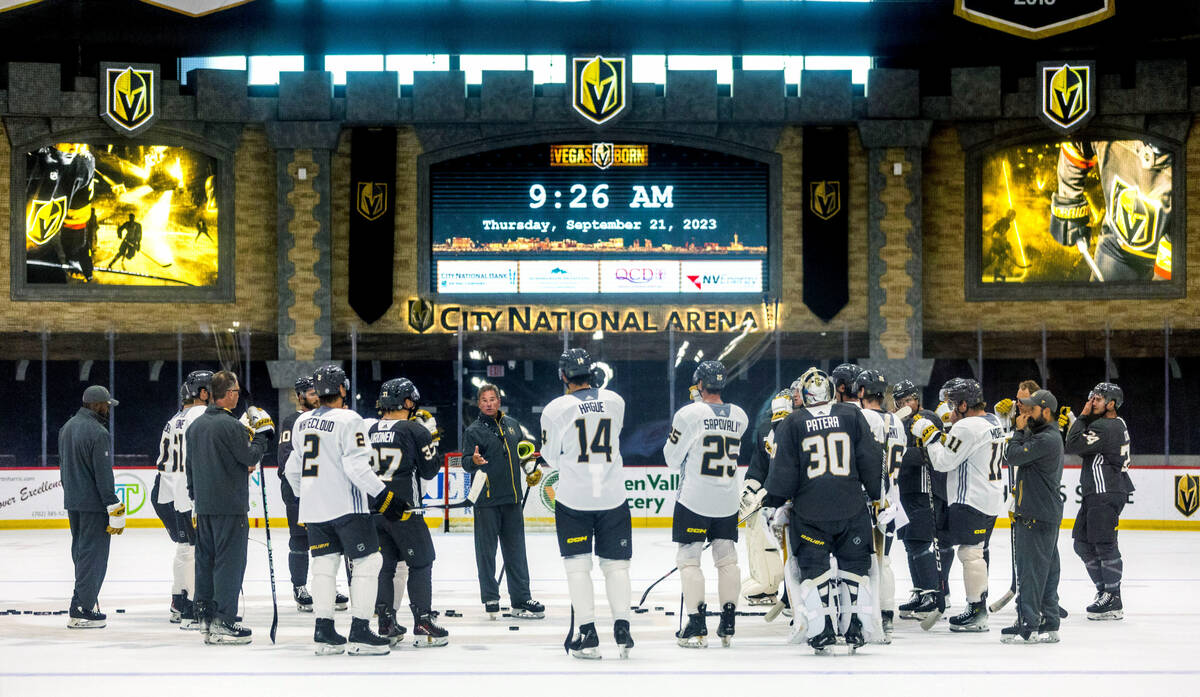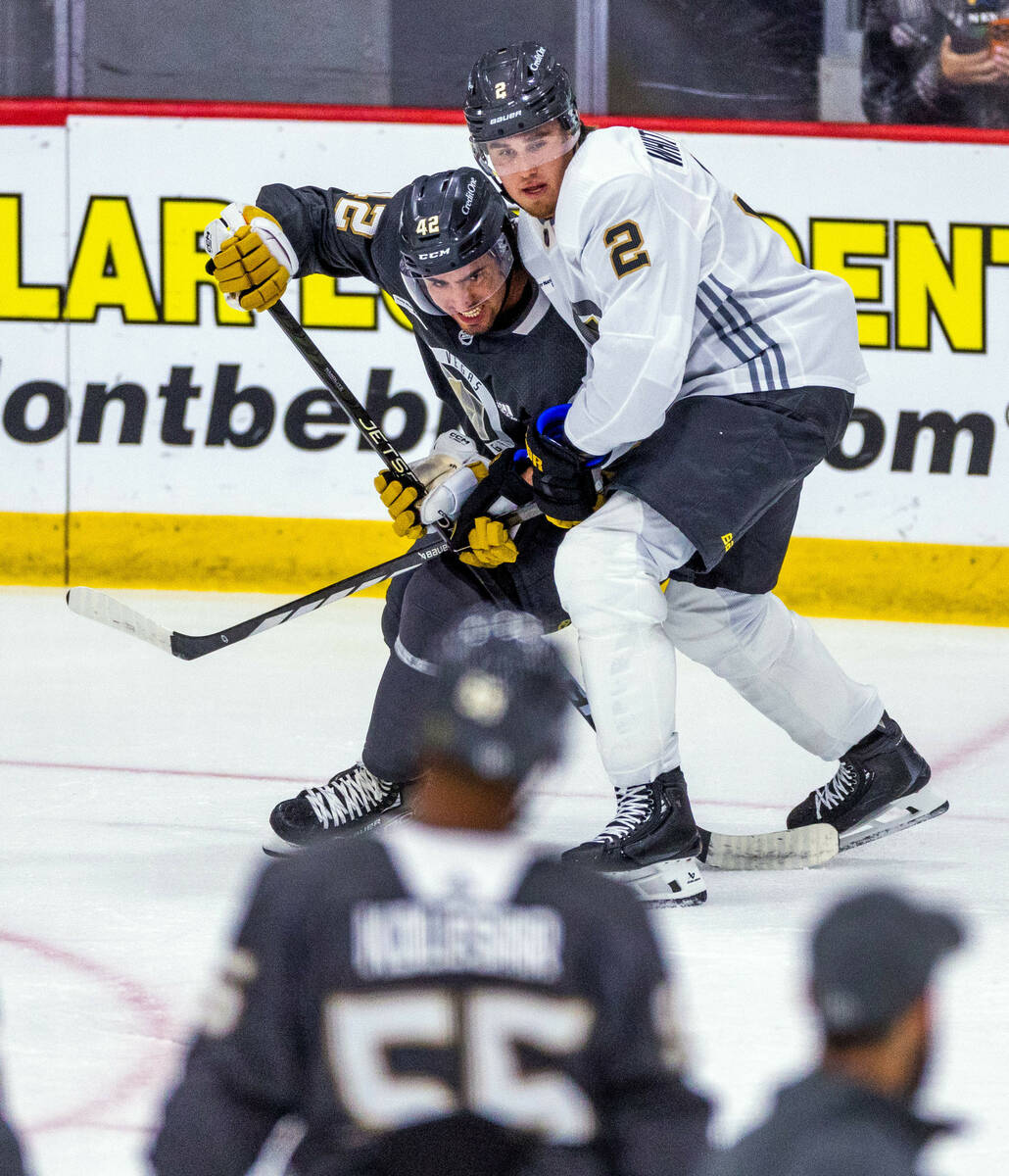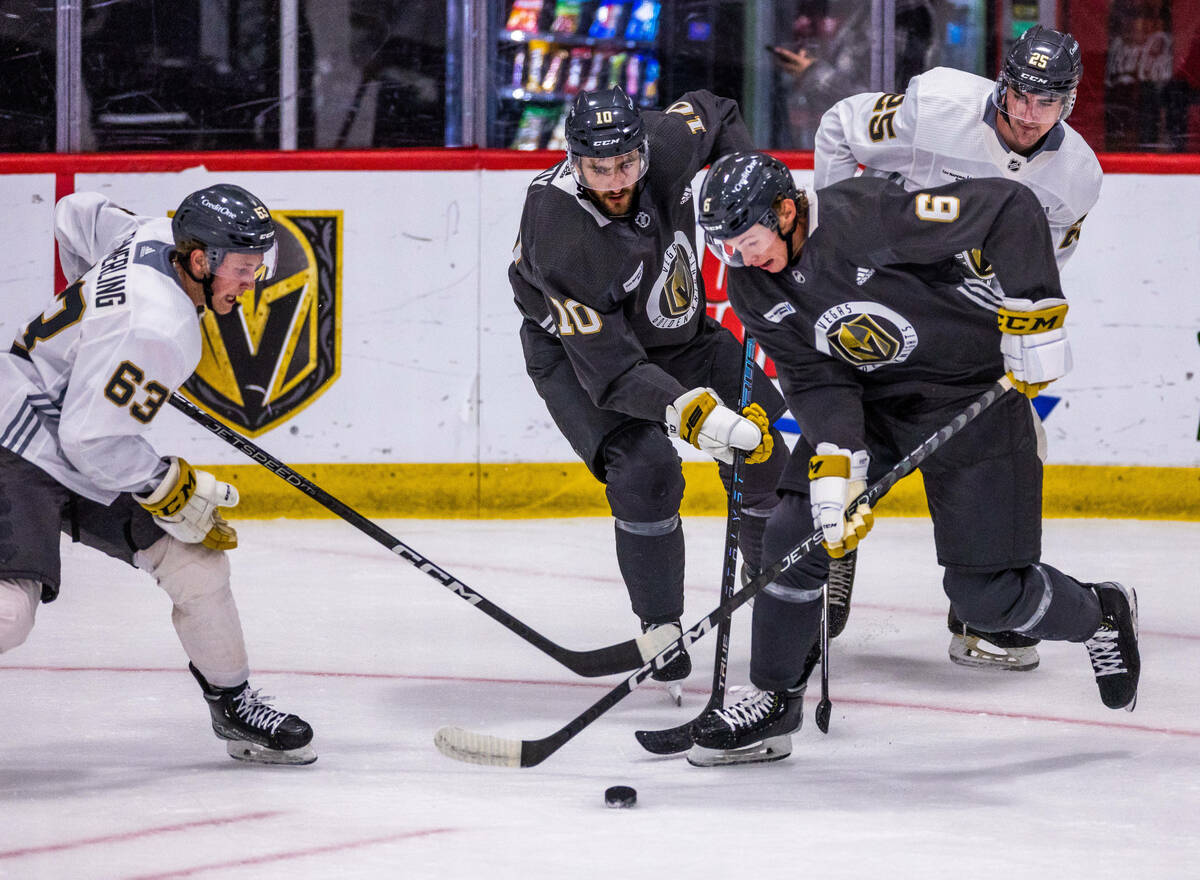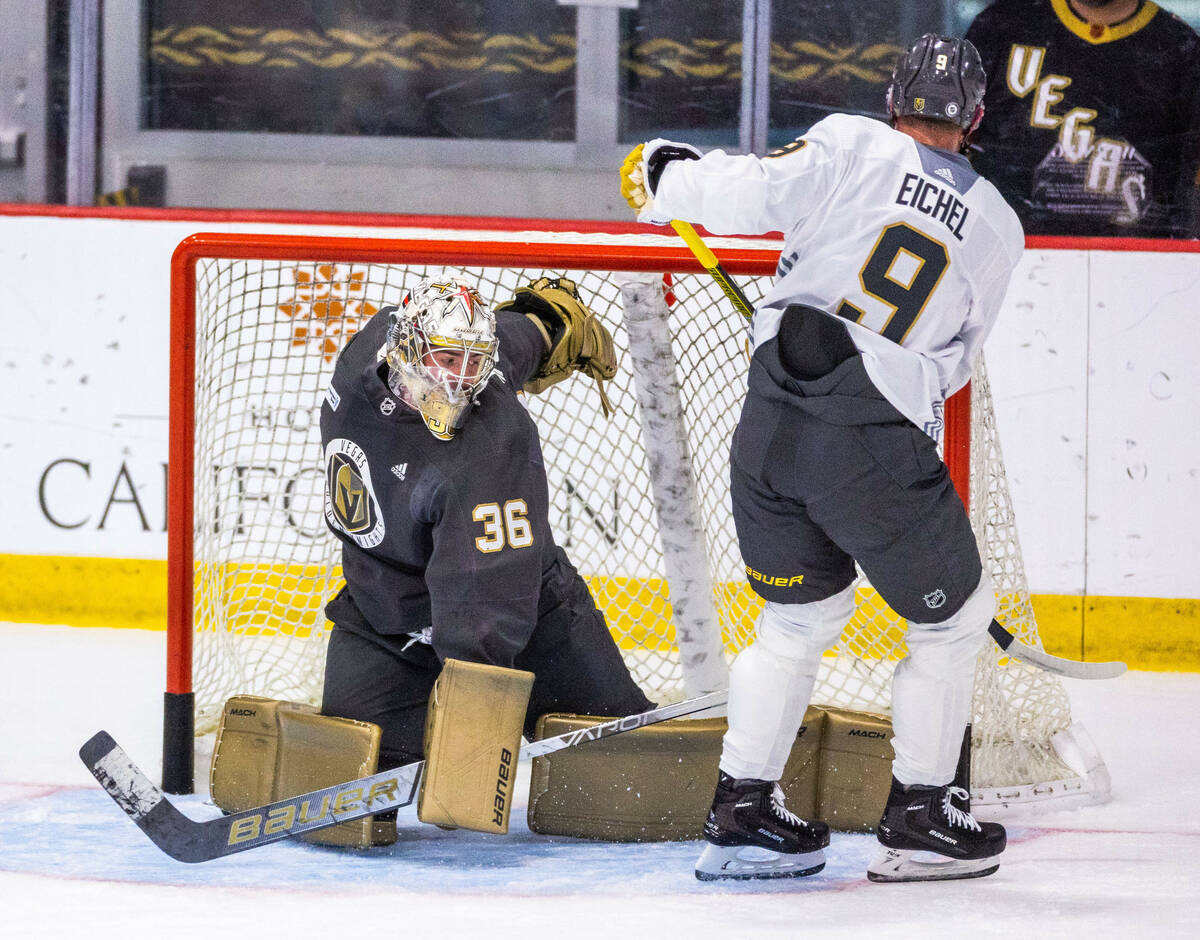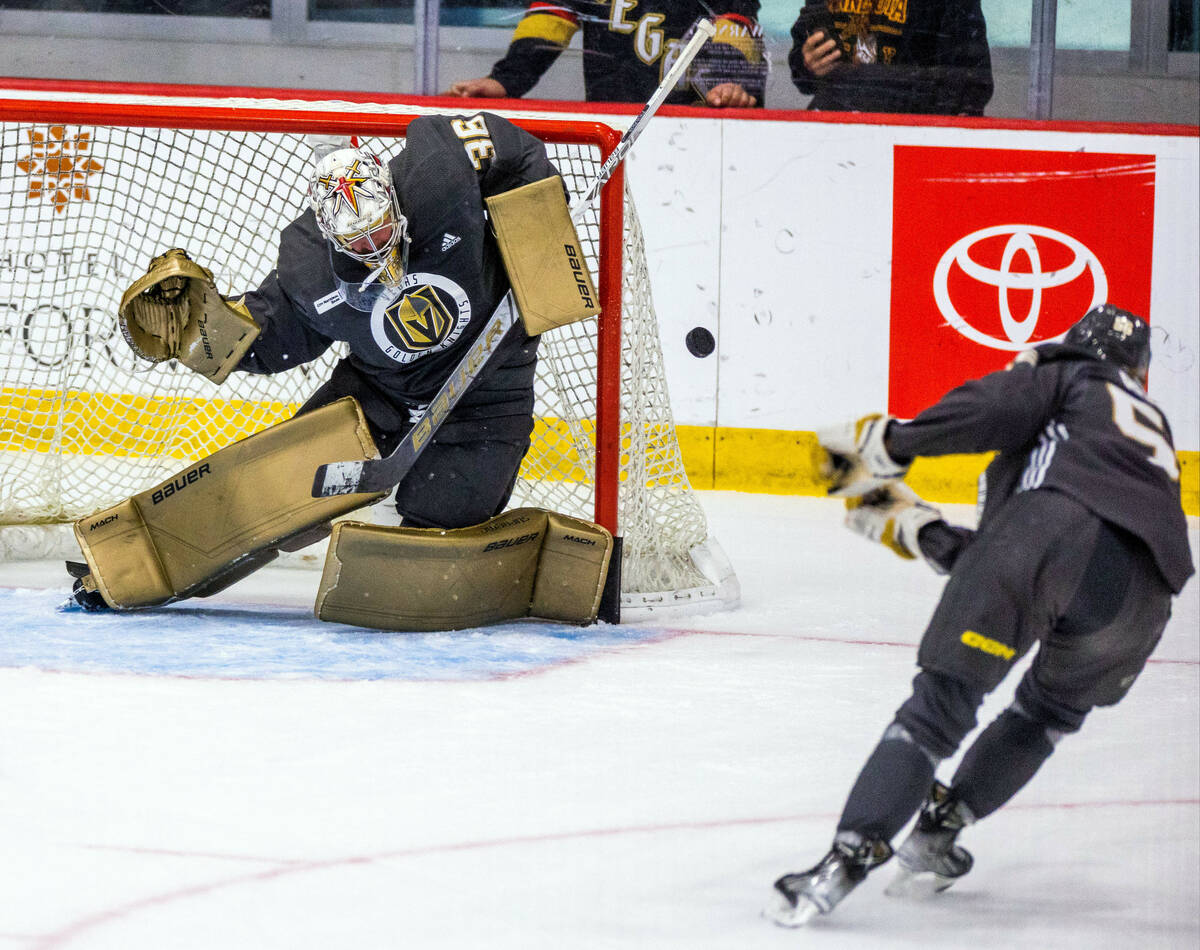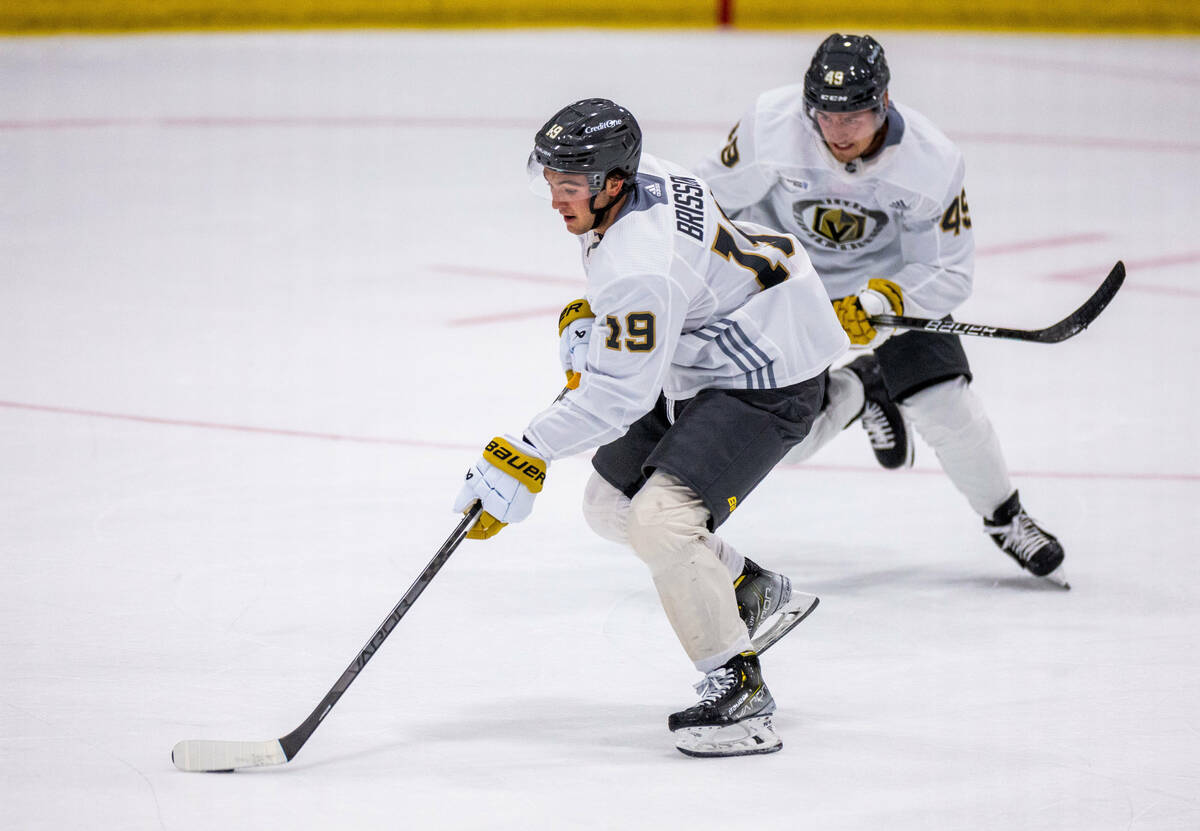 Any notion the Golden Knights would ease into their first training camp as Stanley Cup champions was disabused fast Thursday at City National Arena.
There was captain Mark Stone — fresh off a broken wrist in Game 5 of the final — slamming into the boards during battle drills. Center Chandler Stephenson doubled over in exhaustion after his second practice of the day.
Coach Bruce Cassidy is convinced his team has as good a chance as anyone else to lift hockey's ultimate prize again. So he's not letting the Knights skip any of the hard work that got them to the mountaintop in the first place.
The team is fine with that. The Knights remember the feeling last season when they returned to camp after missing the playoffs for the first time in franchise history. They know the hunger that created, and they don't want to act satisfied when they believe they still have more to accomplish.
"You can't get complacent in this league, right?" Stone said. "We've got to have that same mindset of nothing's given, everything's going to have to be earned. No one's just going to let us get to the playoffs. And if we play the way we want to play and get to the playoffs, no one's going to let us win the Cup again. A lot of work ahead. It starts today."
The first day of camp showed the Knights weren't prepared to slack despite coming off the shortest summer in franchise history.
Cassidy split the initial 63-player roster into three groups and had each skate two sessions. There were physical two-on-two and three-on-three small-area drills that featured players scrapping for pucks, and one-on-one drills in front of the net in which skaters tried everything possibly to pry the puck from their opponent.
The Knights have two more long days of practices before their preseason opener Sunday at the San Jose Sharks. From there, it's about two weeks until their season-opening, banner-raising ceremony Oct. 10 against the Seattle Kraken.
The Knights understand they will be hunted more this season after being the final team standing last season. But they still haven't knocked the chip off their shoulder and are eager to show they have enough talent, chemistry and determination to do it again.
The only teams since the NHL salary cap was put in place in 2005 to win back-to-back titles are the 2016-17 Pittsburgh Penguins and 2020-21 Tampa Bay Lightning.
"We understand the target is probably a little bit bigger on our backs, but it's a chance to prove ourselves and prove that last year we won it for a reason," center Jack Eichel said. "The goal shouldn't change. The goal is to win the Stanley Cup."
The Knights believe they're up to the task given they are returning almost their entire team and are motivated to make another run.
The only member of the team who played in the Stanley Cup Final and isn't returning is left wing Reilly Smith. The other 18 players are, including four who are multitime champions in Stephenson, left wing Ivan Barbashev and defensemen Alec Martinez and Alex Pietrangelo.
Those four don't appear to be content given Martinez led the NHL in blocked shots last season and Barbashev said Thursday winning his second Cup was "way more fun" than the first.
"We've had guys that have gone through summers like that before," defenseman Zach Whitecloud said. "If you go around and ask quite a few of these guys, if not all of them, if it's motivation to do it again: 100 percent. I just said the same thing. Having a summer like that where you get to create memories with your friends, spend time with the Stanley Cup and just truly understand what it means and how it feels to be around it, I just want to do it again."
Contact Ben Gotz at bgotz@reviewjournal.com. Follow @BenSGotz on X.
WEEKEND SCHEDULE
All practices open to the public
Friday: 9 a.m., 11:30 and 2 p.m. practices, City National Arena
Saturday: 9 a.m., 11:30 and 2 p.m. practices, City National Arena
Sunday: Golden Knights at San Jose, preseason, 5 p.m., SAP Center