Robin Lehner to make first Golden Knights start Friday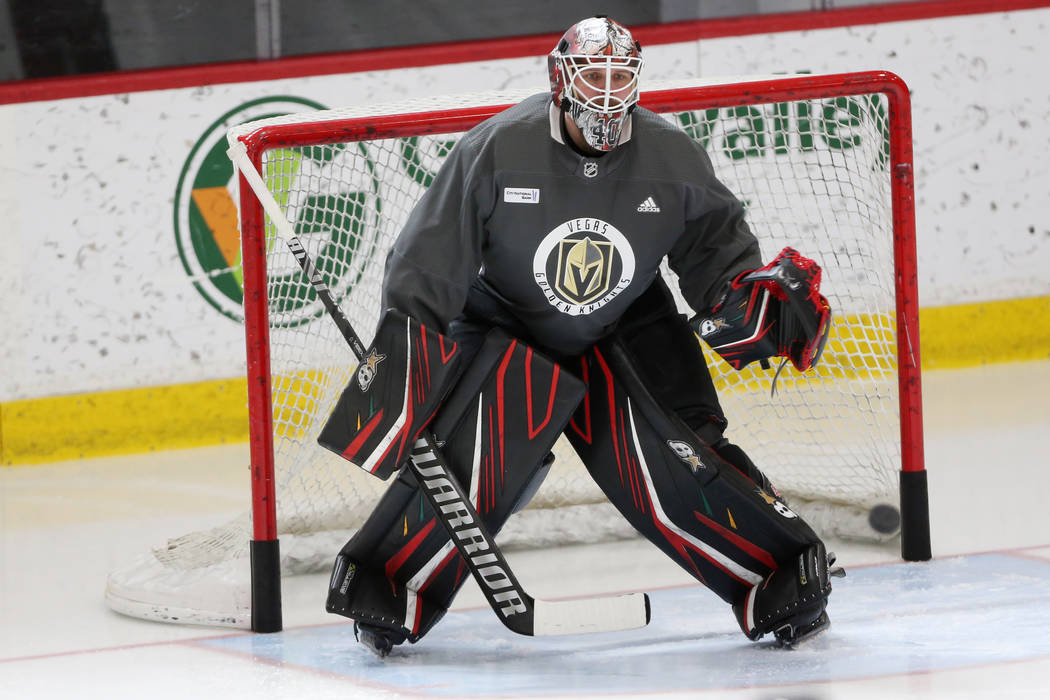 Goaltender Robin Lehner will make his Golden Knights debut Friday against the Buffalo Sabres, coach Pete DeBoer said.
Lehner was acquired Monday in a trade with the Chicago Blackhawks. The 28-year-old is 16-10-5 with a 3.01 goals-against average and a .918 save percentage.
Lehner has had an interesting journey to Las Vegas. He was a Vezina Trophy finalist last season and won the Masterton Trophy — for perseverance, sportsmanship and dedication to hockey — after talking openly about his struggles with mental illness and drug and alcohol addiction.
Related: Mark Stone out Friday with lower-body injury
"I'm not ashamed to say I'm mentally ill," Lehner said at June's NHL Awards in Las Vegas. "But that doesn't mean I'm mentally weak."
Lehner then signed a one-year contract with the Blackhawks but was disappointed in his lack of playing time. It remains to be seen how much he'll play with the Knights with Marc-Andre Fleury in tow and in fine recent form.
Lehner also played for the Sabres from 2015-18, going 42-61-22 with a 2.77 goals-against average and a .916 save percentage.
Contact Ben Gotz at bgotz@reviewjournal.com. Follow @BenSGotz on Twitter.