Lights' technical director suspended 8 games for contact with fan
Updated June 15, 2018 - 5:45 pm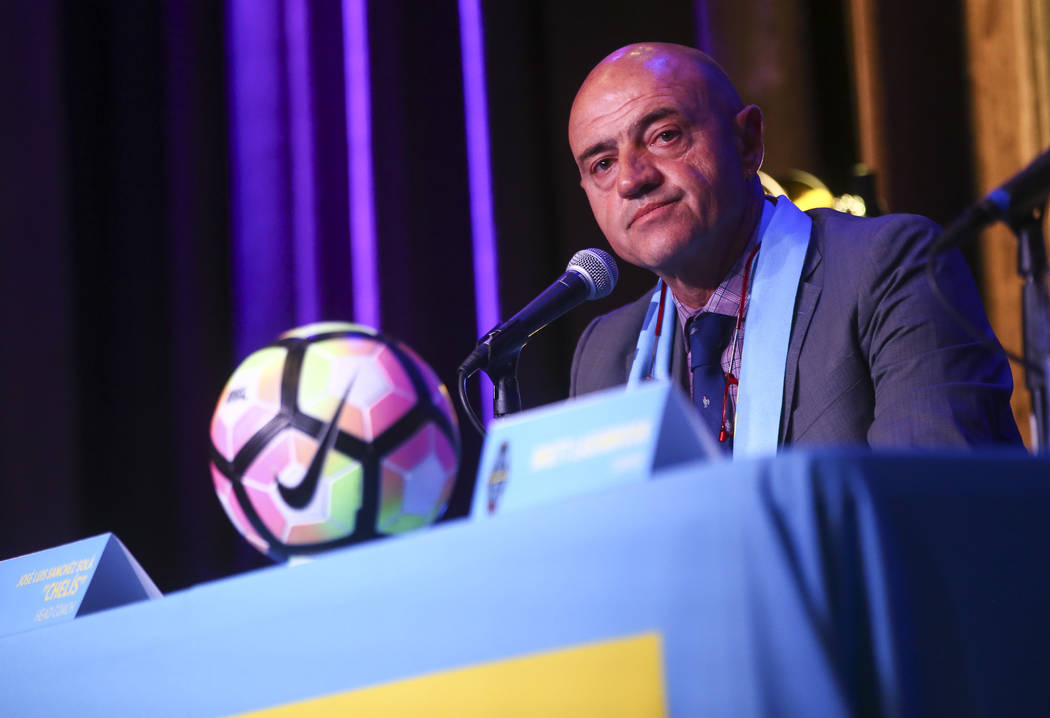 Lights FC technical director Jose Luis Sanchez Sola received an eight-game suspension from the United Soccer League on Friday, the second time this season the team's fiery leader has been disciplined.
The USL said the punishment was for making physical contact with a fan after the Lights' 4-0 loss Wednesday at Phoenix Rising FC. The club said in a statement that the fan yelled something profane, and Sola placed his hands on the individual and asked him to repeat what he said.
"It was not a violent action, but he asked the fan who had been heckling him to say it to him directly," Lights owner Brett Lashbrook said. "Clearly that's not acceptable. It's not condoned. We accept the penalty."
The suspension begins immediately, meaning Sola will miss the Lights' home game Saturday against Seattle Sounders FC 2. The punishment is not subject to appeal, meaning the earliest Sola can return is the team's Aug. 4 home game against Rio Grande Valley FC.
Sola is allowed to be with the club at practice and in the locker room before and after games, but not on the sideline during matches. His son, coach Isidro Sanchez, will lead the Lights on the field in his absence.
"We are incredibly confident that we won't miss a beat with coach Isidro on the sidelines," Lashbrook said. "We're pleased that it's just a sideline suspension so (Sola) will still be with the team every day."
Sola was suspended four games by the league for referee abuse after poking an official in the chest following the Lights' 3-1 loss to San Antonio FC on April 27. He initially was given a seven-game suspension, but his punishment was reduced upon appeal.
The event prompted the team to make numerous changes to avoid future incidents, such as switching the home and away locker rooms. The Lights also moved the sidelines back to the Cashman Field outfield after experimenting with putting them near the stands.
The team went 0-2-2 during Sola's first absence. The current suspension means he will miss 12 of the first 20 games.
More Lights: Follow all of our Las Vegas Lights FC coverage online at reviewjournal.com/lights and @RJ_Sports on Twitter.
Contact Ben Gotz at bgotz@reviewjournal.com. Follow @BenSGotz on Twitter.