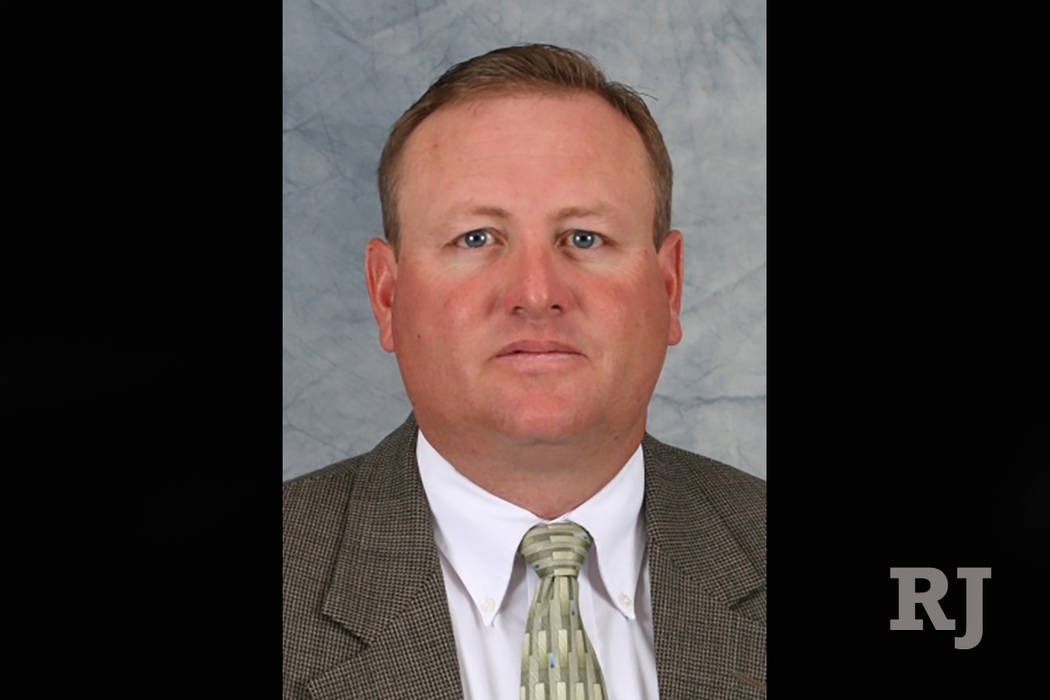 ALAMO — When Pahranagat Valley's football team takes the field next season, it is unclear whether longtime coach Ken Higbee will be with it.
Higbee was charged with a 225-count criminal complaint last week, according to court records from Meadow Valley Justice Court in Pioche. Also the principal of C.O. Bastian High School in Caliente, Higbee faces 76 felony counts that include theft, forgery and misconduct.
Despite the charges, officials at Pahranagat Valley were noncommittal on Higbee's future with the school.
"Just because there are charges doesn't mean that anybody is guilty," principal Mike Strong said Wednesday. "Supposedly in our country we're innocent until proven we're guilty. So we'll see."
Higbee led the Panthers to a national eight-man record with 104 straight victories and won eight consecutive state championships before falling in the Class 1A state title game to Spring Mountain in November.
Strong and athletic director Brad Loveday confirmed Higbee has been on paid administrative leave since November 2015, following that year's football season. Loveday said in January he was expecting Higbee's resignation, calling it a "pretty sure thing" to happen, but had not received it as of Wednesday.
"As of now, he is still the football coach," Loveday said. "We don't have any resignation from him or anything like that. It's totally up to him."
Neither Loveday nor Strong was willing to discuss termination of Higbee and deferred all questions relating to the possibility of his firing to the Lincoln County School District. Strong said the district put Higbee on administrative leave and that he had no part in it.
District superintendent Pam Teel returned a phone call requesting an interview, but declined to answer any questions involving Higbee, even to confirm if it was the district that put him on leave.
Court records show Higbee's alleged improper use of funds also benefited other school athletic teams, including baseball, which Loveday coaches. Loveday said he had no reason to believe the new equipment was obtained illegally.
"I don't think so," Loveday said. "I'd feel much better answering after the court case."
Strong declined to comment on any money that allegedly came from C.O. Bastian, or how the money was used.
Higbee is a beloved member of the Alamo community. Strong and Loveday called him one of their best friends, and that his contributions to the town go beyond winning games on the football field.
Alamo resident Kirk Mason graduated in 2004 after playing for Higbee. He said he hopes the charges against Higbee prove to be false, and that it hurts him to see his former coach face these charges.
"I really don't think he would intentionally go out of his way to hurt," Mason said. "I know he wouldn't. He's just not that kind of person."
As for football, there is no answer on whether Higbee will continue to coach Pahranagat Valley. And no preliminary hearing has been set.
"Time is going to tell," Strong said. "Hopefully the case will move on, and we can get to an end here before the season starts and then we'll go from there and see."
Contact Justin Emerson at jemerson@reviewjournal.com or (702) 387-2944. Follow @J15Emerson on Twitter.
Criminal complaint against Ken Higbee by Las Vegas Review-Journal on Scribd
Affidavits supporting complaints against Ken Higbee by Las Vegas Review-Journal on Scribd