LVCVA approves spending $2.4M for NFL Draft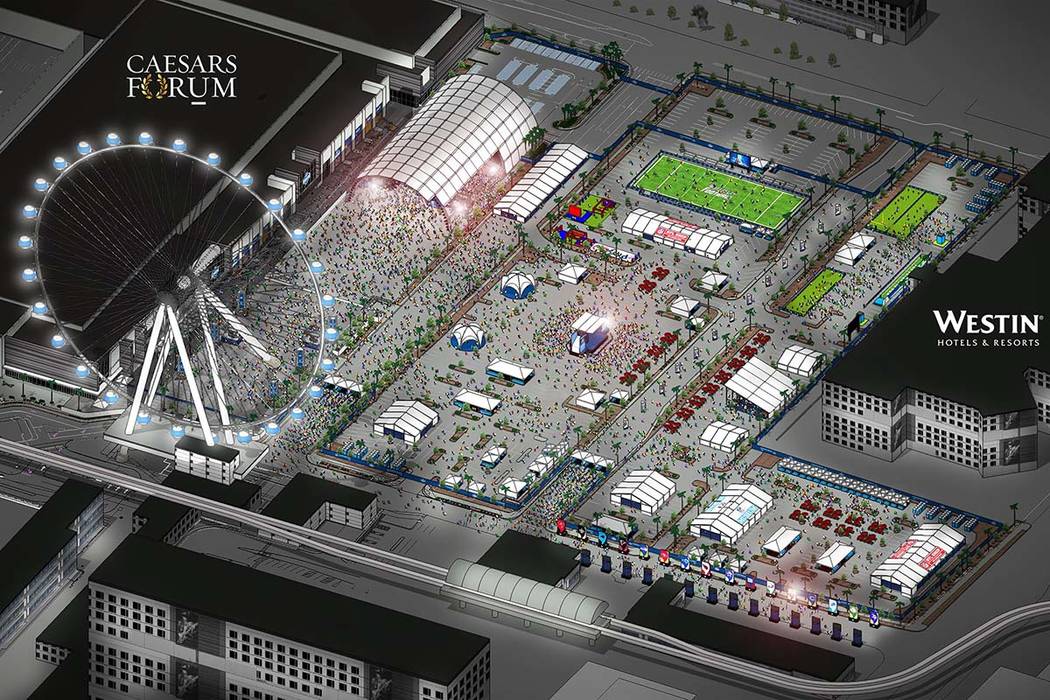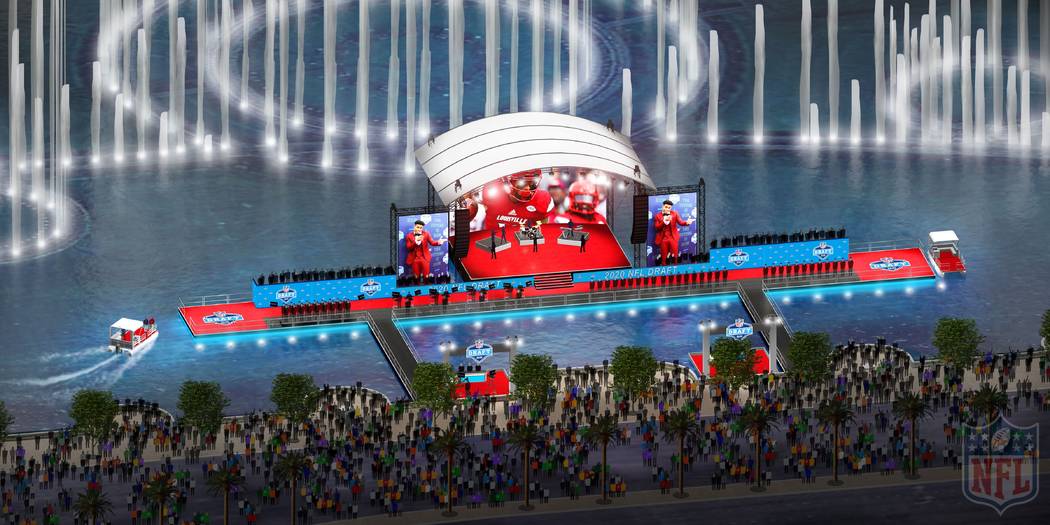 Much like the 32 National Football League franchises on countdowns to choose collegiate players for their teams, Las Vegas is on the clock.
The Las Vegas Convention and Visitors Authority on Tuesday unanimously approved spending $2.4 million on preparations for hosting the 2020 Draft April 23-25.
---
---
The LVCVA is supported primarily from tax revenue from motel and hotel rooms as well as exhibitor charges and fees from companies displaying at trade shows at the Las Vegas Convention Center.
A breakdown of the expenses approved 12-0 with one abstention by the board includes $500,000 for public safety, $500,000 for "marquee event elements," $300,000 for county permits, $150,000 for volunteer-related costs, $127,745 for shuttle services, $500,000 for contracts within President and CEO Steve Hill's signature authority, and $300,000 in contingencies.
Representatives of the NFL have been meeting in Las Vegas for two to three days every six weeks since the event was first announced in December 2018.
An eight-member organizing committee is assisting the LVCVA, the NFL and the Las Vegas Raiders for draft activities.
Most of the draft events will be centered around the intersection of Las Vegas Boulevard and Flamingo Road with those two streets being closed intermittently before, during and after the event. The two busiest venues are expected to be the artificial lake fronting Bellagio, where a red-carpet platform for player introductions will be built on the water, and the main stage near the new Caesars Forum and the Linq Promenade where NFL Commissioner Roger Goodell will introduce players as they're drafted in the first round.
An estimated 600,000-750,000 people are expected to attend festivities centered around the draft, but that may include a cumulative total over the three days.
Hill said Tuesday that when Nashville, Tennessee, hosted the 2019 Draft, the city contributed $5 million for expenses. It's less for Las Vegas because in Nashville, events were held in public venues, but in Las Vegas, it's split among some public and private locations and private companies MGM Resorts International and Caesars Entertainment will pay for facilities at their properties.
MGM's representative on the LVCVA board, Anton Nikodemus, chief operating officer of luxury portfolio properties, declared a conflict and abstained from voting and a Caesars representative, Global President Tom Jenkin, was absent.
Among the draft expenses are $500,000 for public safety, paying to have extra Las Vegas Metropolitan Police Department officers and other public safety officials in the area.
The $300,000 for county permits will pay to allow construction of 17 temporary structures for the event.
Details of the $500,000 "marquee event" aren't being detailed because the LVCVA and the NFL want it to be a surprise to the public. Holding the event on the Thursday night of the draft is an NFL requirement. Hill said past hosts have developed fireworks shows for the event. LVCVA officials say the event would be something "uniquely Las Vegas" and probably not a fireworks show.
The $127,745 allocated for shuttle services was contracted through the Regional Transportation Commission of Southern Nevada to provide park-and-ride services, particularly for local residents who want to take a bus to the Strip for events.
The $150,000 allocated for volunteer-related costs will pay for T-shirts, training and lunches for hundreds of community volunteers. People interested in volunteering have been asked to submit information through a web portal at https://lvcva.rosterfy.com/register.
Contact Richard N. Velotta at rvelotta@reviewjournal.com or 702-477-3893. Follow @RickVelotta on Twitter.