QB still one of Raiders' options heading into final day of draft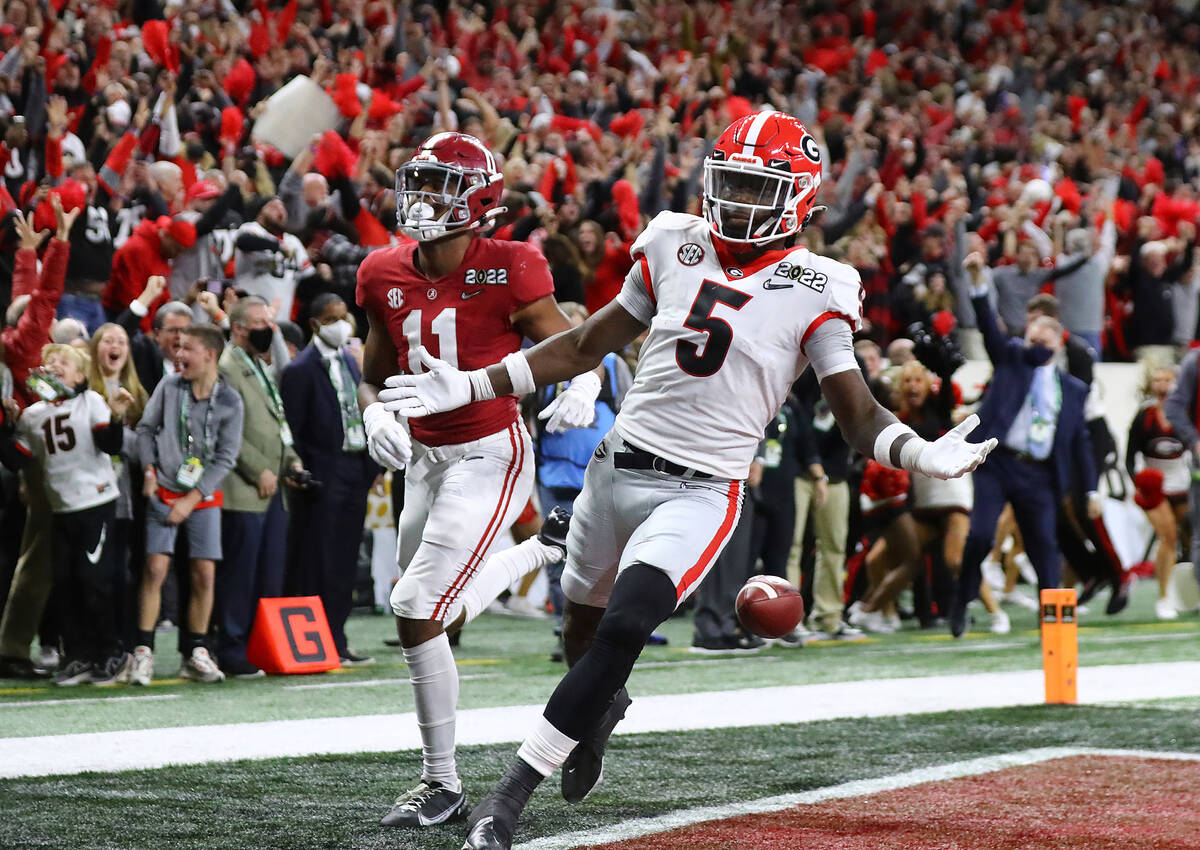 The Raiders now have seven selections instead of eight in the NFL draft Saturday after using one of their stockpile of picks to move up three spots in the second round on Friday.
That should still be more than enough to address some of the remaining needs on the roster.
General manager Dave Ziegler said late Friday that the team is starting to reach the point in the draft where teams are essentially trying to identify players who may have been overlooked for some reason.
"The board is a little picked over," he said. "It's not as robust as it was to start the day. Now we're looking for, I would say a little bit more of the diamond in the rough element, right? Or a little bit more of, maybe taking some guys that have more upside and some potential. Maybe it wasn't manifested in a perfect way on tape consistently, but those are some of the types of guys that are still available in the draft. We're excited about the value we're able to get, and we'll have to put in some good work here tomorrow, too."
One area Ziegler and his staff were not able to address with the first four picks Thursday and Friday was the secondary. The Raiders are in need of an infusion of talent and depth in the defensive backfield, and they do figure to invest there Saturday.
"There's still some players in that area that we like," Ziegler said. "The draft obviously falls in different ways and different directions. We knew once we worked through the draft that there was going to be some areas that you still want to fill and still want to grow. Whether that's through the draft, through college free agency or beyond. But, yeah, I think we still see some good players that are there in the secondary. We'll obviously have to see how the board falls and see what happens in that direction."
A young quarterback to develop is likely still a priority. The Raiders also would like to add some offensive linemen, defensive lineman and linebackers.
But Ziegler chose to remain coy instead of getting into specifics so as not to tip his hand.
"There's definitely some areas that we still want to address," he said. "I don't want to get into the specifics of it because then other teams that maybe have those ideas, all of a sudden they're trading in front of us from a strategic standpoint. But yeah, there's still a few key areas on the team that we want to try to continue to address as we head into the last day."
Here is a look at some of those areas of need and some of the best options at each of those positions:
— Quarterback: The Raiders would have had to address this position much earlier if not for the signing of free agent Jimmy Garoppolo. Ziegler turned down the opportunity to take Hendon Hooker on Friday after passing on Will Levis on Thursday.
Fresno State quarterback Jake Haener and Houston's Clayton Tune are solid options for Saturday, as is former Bishop Gorman and UCLA star Dorian Thompson-Robinson. The Raiders have shown over the first two days to favor players who competed in big games in college, making Georgia's Stetson Bennett and Texas Christian's Max Duggan possible targets. Stanford's Tanner McKee could also be in the mix.
— Offensive line: Ohio State tackle Dawand Jones should probably be one of the Raiders' top targets going into the final day. He has great length and quickness, particularly in the run game. Other options at tackle include Brigham Young's Blake Freeland, Pittsburgh's Carter Warren and Georgia's Warren McClendon. North Carolina State's Chandler Zavala heads up the best remaining list on the interior, followed by Sidy Sow from Eastern Michigan and Anthony Bradford from Louisiana State. Ohio State's Luke Wypler could be a steal at center as the Raiders could try to fortify the middle of the line. Michigan's Olusegun Oluwatimi is just a notch behind.
— Linebacker: Alabama's Henry To'oTo'o comes from an elite defense and could help bolster the Raiders' inside linebacker corps immediately. Oregon's Noah Sewell, Auburn's Owen Pappoe and Cincinnati's Ivan Pace Jr. are still on the board. On the outside, Wisconsin's Nick Herbig should come off the board very quickly, and Raiders pass rusher Maxx Crosby has lobbied for Eastern Michigan's Jose Ramirez.
— Cornerback: Georgia's Kelee Ringo had some first-round buzz, yet is still on the board. He will likely be one of the first players to go Saturday and should be a target for the Raiders. Also watch for South Carolina's Darius Rush, Minnesota's Terell Smith and Utah's Clark Phillips III.
— Safety: Alabama's Brian Branch slid down draft boards before he was picked Friday, largely because he doesn't have an ideal position. Texas A&M's Antonio Johnson is in a bit of a similar situation. Georgia's Christopher Smith, LSU's Jay Ward and Florida State's Jammie Robinson are also intriguing. Robinson is a big hitter that Raiders fans would love.
Contact Adam Hill at ahill@reviewjournal.com. Follow @AdamHillLVRJ on Twitter.