With the 20th pick in the 2024 NFL draft, the Raiders select …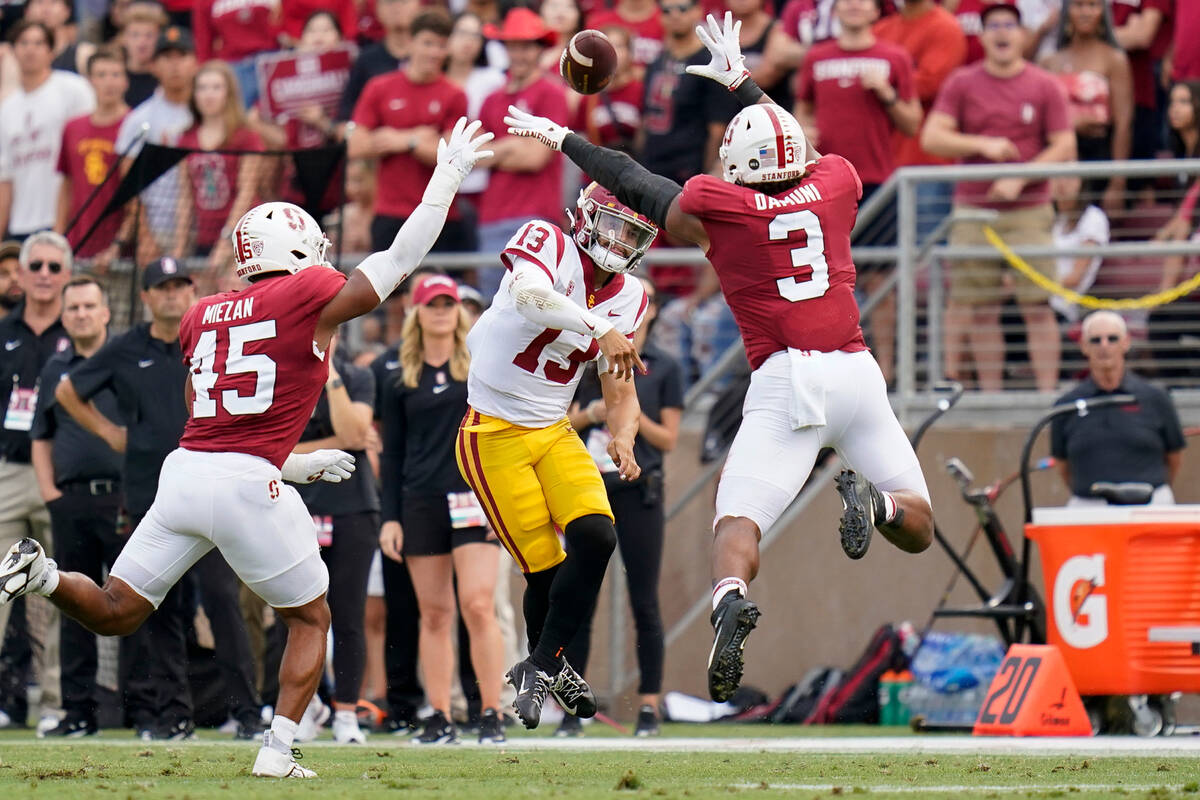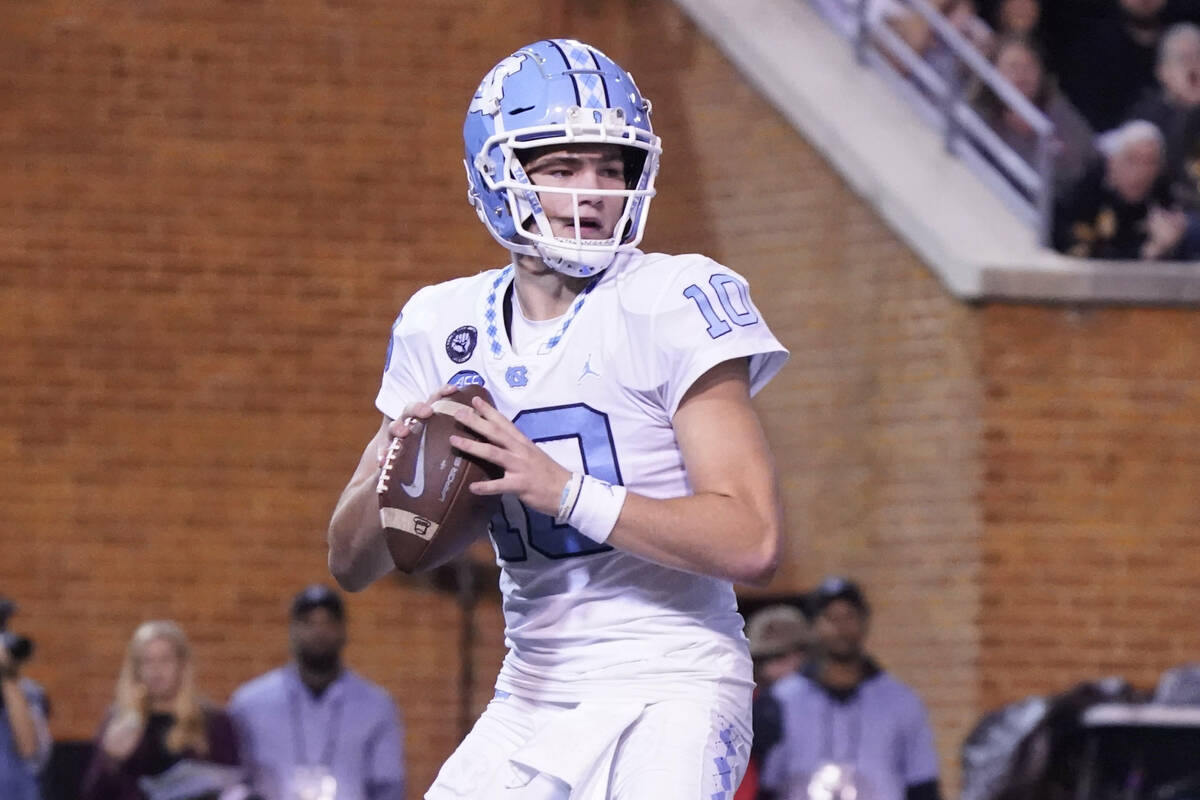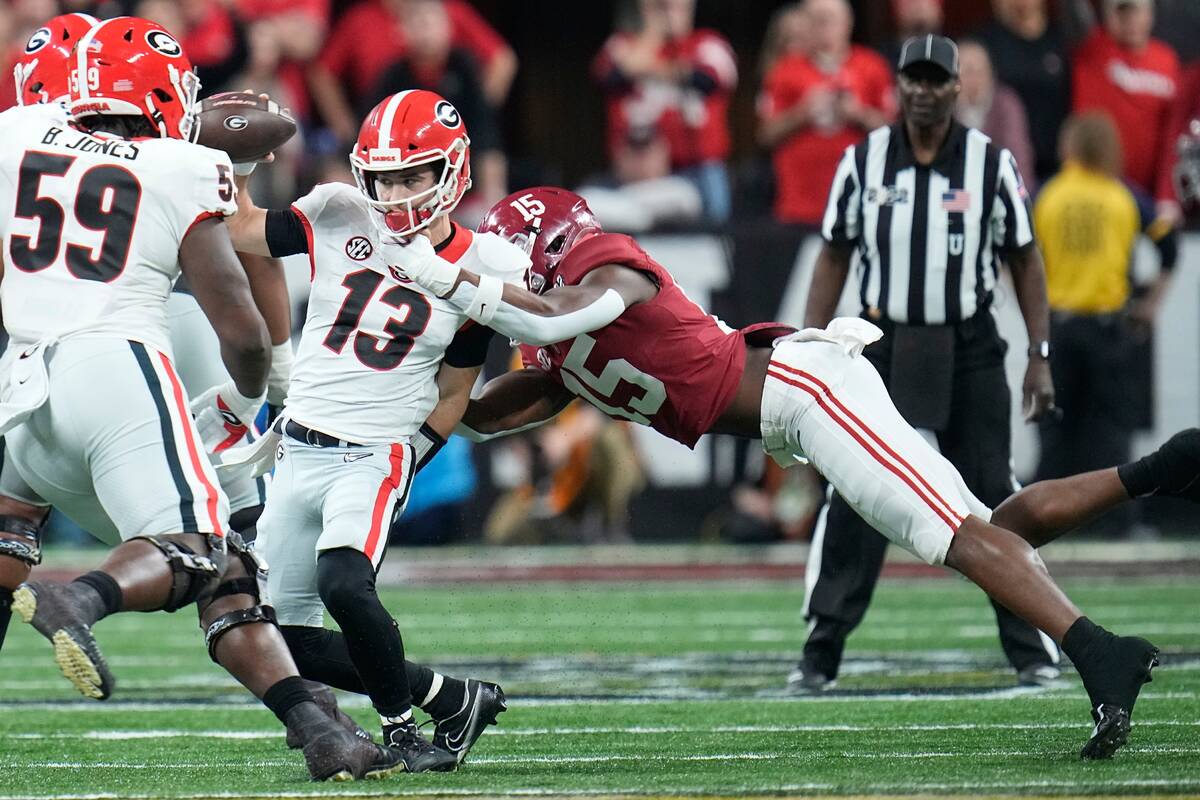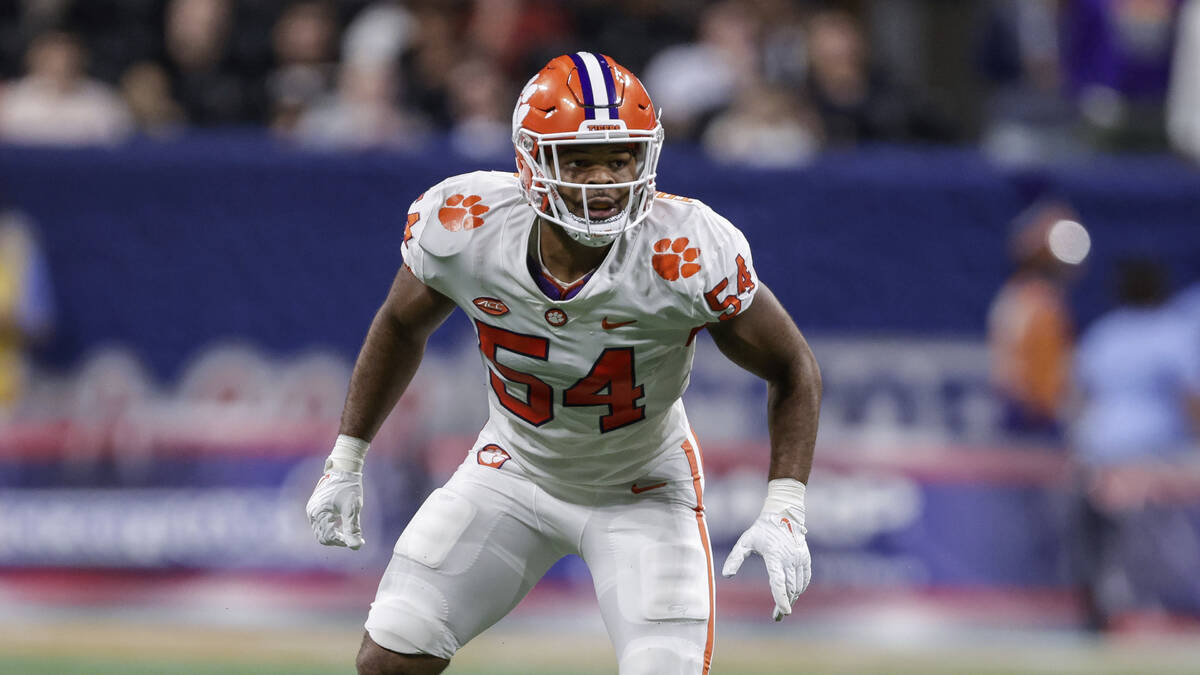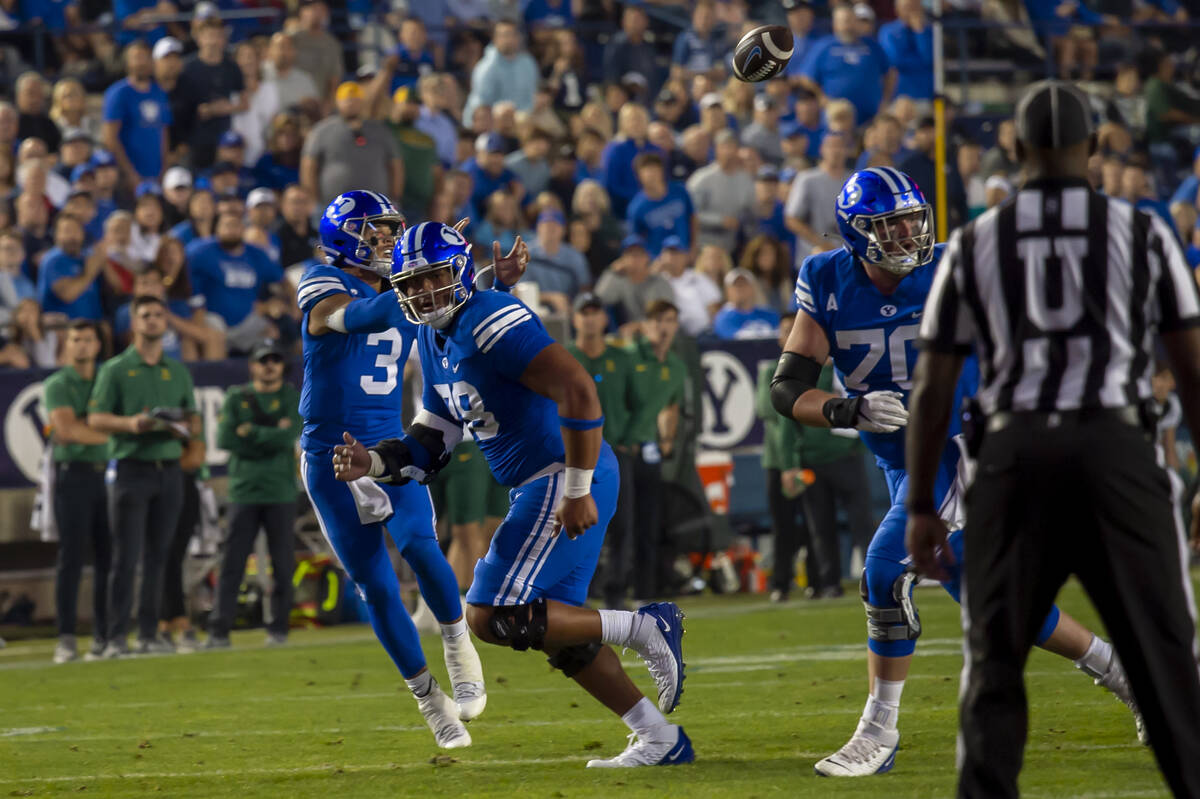 Draft prep is a year-round process for NFL personnel departments, so there's not much time to reflect now that one cycle has concluded.
It's already time to start looking ahead to 2024.
There are sure to be a million moving pieces between now and April 25 when the NFL world descends on Detroit, but it's never too early to take a look at some of the first-round prospects.
One of the most difficult parts of such an early mock draft is to try to forecast the order in which teams will be selecting, so for the purpose of this exercise, we will use the reverse order of the current Super Bowl odds at William Hill sportsbook.
That means the Cardinals would have the first two picks as a result of their selection and that of the Texans, who have the highest odds in the league.
But remember, a lot will change.
1. Cardinals (From Texans +20,000)
Caleb Williams, QB, Southern California
What a position for the Cardinals to be in after trading down three spots in the 2023 draft. There are massive prospects at the top of the 2024 class, so the first two picks could certainly go up for auction. Here they instead find a trade partner for quarterback Kyler Murray (you listening, Atlanta?) and select a player scouts have been drooling over for two years.
2. Cardinals (+20,000)
Marvin Harrison Jr., WR, Ohio State
Why not follow up a potential franchise quarterback with a second-generation talent who could be an immediate superstar?
3. Colts (+12,500)
Olumuyiwa Fashanu, OT, Penn State
The Colts hope by this time next year they have more clarity on how good quarterback Anthony Richardson can be and help his development by adding a cornerstone on the offensive line.
4. Titans (+10,000)
Jared Verse, Edge, Florida State
Tennessee probably should have gone into full rebuild mode this offseason and still might by moving on from quarterback Ryan Tannehill and running back Derrick Henry, and a potential star pass rusher is a good place to start.
5. Buccaneers (+8,000)
Drake Maye, QB, North Carolina
There could be a bidding war to move up to take Maye, who emerged as an elite quarterback prospect last season. In this draft order, Tampa Bay benefits from no quarterback-needy teams picking before it.
6. Commanders (+8,000)
Joe Alt, OT, Notre Dame
Washington is likely to be one of those teams in the market to trade up for a quarterback. With the top two off the board, Alt is a good consolation prize. He's in the mix with Fashanu as the top offensive tackle, with several scouts believing he's the superior prospect.
7. Falcons (+7,000)
J.T. Tuimoloau, Edge, Ohio State
Atlanta surprises everyone and passes on a running back to land a top player at a premium position. The Falcons still need a franchise quarterback, so this pick could be part of a major trade package. Could the Cardinals secure a third top-10 pick by trading Murray here?
8. Bears (From Panthers +7,000)
Dallas Turner, Edge, Alabama
Chicago acquired this pick by trading out of the top spot in 2023 and uses it to take Turner, who is due for a massive breakout season stepping out of the shadow of Will Anderson.
9. Rams (+6,000)
Kool-Aid McKinstry, CB, Alabama
The Rams buy into the hype around the top cornerback in the class. There's some expression about drinking something, but I can't remember it at the moment. The Rams have not made a first-round selection since Jared Goff in 2016.
10. Steelers (+6,000)
Jeremiah Trotter Jr., LB, Clemson
The Steelers added a potential building block on defense this year by picking the son of a franchise legend in Joey Porter Jr. Here, they pick the son of a longtime Eagles linebacker.
11. Patriots (+6,000)
Brock Bowers, TE, Georgia
There's not much debate about the top tight end in the 2024 class. Bowers is special as a receiver. This also will be the last year on tight end Hunter Henry's lucrative contract.
12. Packers (+5,000)
Emeka Egbuka, WR, Ohio State
Yes, another Ohio State receiver. And the Packers finally take a first-round receiver. Somewhere, Aaron Rodgers is smirking in a dark room.
13. Bears (+5,000)
Michael Hall Jr., DT, Ohio State
The two picks in the upper half of the first round give the Bears an excellent opportunity to overhaul the defensive line. There are expectations for 2023, but 2024 could be the year the Bears emerge as contenders as long as quarterback Justin Fields continues his progression.
14. Seahawks (+5,000)
Michael Penix Jr., QB, Washington
The Seahawks have done an excellent job of rebuilding their roster with the assets they acquired in the Russell Wilson trade while making Geno Smith respectable. Now their search for a franchise quarterback takes them down the street in Seattle.
15. Giants (+4,000)
Donovan Jackson, OG, Ohio State
The first order of business in the development of the offensive line is for Evan Neal to take a big step forward at tackle. Even if he does, they still need to address the interior.
16. Broncos (+4,000)
Cooper DeJean, CB, Iowa
Denver has one of the game's most elite shutdown cornerbacks in Patrick Surtain II and pairs him with one of the most balanced prospects at the position in DeJean, who is nearly as good in run support as in coverage.
17. Vikings (+4,000)
Quinn Ewers, QB, Texas
This could be a fascinating season for Ewers, who is facing questions about whether he will start over Arch Manning despite being a projected first-round pick. Minnesota must find a long-term answer at quarterback with the Kirk Cousins era on its last legs.
18. Saints (+3,500)
JC Latham, OT, Alabama
New Orleans is pretty solid on the offensive line, but signs of age are starting to creep up. The Saints must start to look for replacements, and Latham is a safe bet.
19. Texans (From Browns +3,500)
Maason Smith, DT, Louisiana State
Houston traded its first-round pick to move up and select Will Anderson, so this is the one the Texans acquired from Cleveland in the Deshaun Watson deal. Smith starred as a freshman and is expected to have a big season that will make scouts forget he tore his ACL celebrating a teammate's play on the first series of the 2022 season.
20. Raiders (+3,500)
Kingsley Suamataia, OT, Brigham Young
This is the point in this mock that we should point out the flaw in using Super Bowl odds to determine draft order. Local sportsbooks have a lot of exposure on the Raiders, so their odds are much shorter than the pure numbers would suggest. They probably will pick earlier, but here they get a versatile lineman who played on the right side and is expected to move to the left this season. Many national experts were stunned when the Raiders didn't use a pick to address the offensive line in this year's draft.
21. Dolphins (+3,000)
Rome Odunze, WR, Washington
Odunze doesn't possess the elite speed the Dolphins tend to covet, but the former Bishop Gorman star is exceptional at tracking the deep ball and coming down with it. He's also good with the ball in his hands, which does fit Miami's profile.
22. Jaguars (+2,500)
Kalen King, CB, Penn State
Porter Jr. was expected to be the first Penn State defensive back ever selected in the first round, but he fell to the second round. King should end that drought.
23. Lions (+2,500)
Denzel Burke, CB, Ohio State
Detroit might have taken cornerback Devon Witherspoon had he still been on the board, then traded down after the Seahawks took him. The Lions did a decent job piecing together a secondary, but Burke could give them a long-term solution on the outside.
24. Ravens (+2,500)
Jer'Zhan Newton, DT, Illinois
Newton has a huge ceiling and decided to come back to school for another year. One of his stated goals is to get in the mix to be the top pick in 2024. He has that potential.
25. Chargers (+2,500)
TreVeyon Henderson, RB, Ohio State
It looks as if the Chargers might run it back for one more year with Austin Ekeler. But there needs to be a succession plan in place soon.
26. Cowboys (+1,600)
Bralen Trice, Edge, Washington
The Cowboys get a lot of grief for their lack of postseason success, but they have done well drafting over the years. This could be another productive addition to their list.
27. Jets (+1,400)
Andrew Mukuba, S, Clemson
This pick belongs to the Jets for now, but it's likely to be moved to the Packers as long as Aaron Rodgers stays healthy.
28. Bengals (+1,000)
Calen Bullock, S, Southern California
After losing key veterans at the position, Cincinnati will find out if it needs to address it here.
29. Bills (+900)
Xavier Worthy, WR, Texas
Stefon Diggs needs consistent help, and he seems to be running thin on patience in Buffalo.
30. Eagles (+750)
Blake Corum, RB, Michigan
Corum's injury late in the season proved costly for the Wolverines. The Eagles have several expiring contracts in their crowded backfield.
31. 49ers (+750)
Cooper Beebe, OG, Kansas State
The system needs a good offensive line, and the middle of it hasn't been great. Beebe would be a perfect fit.
32. Chiefs (+600)
J'a'Tavion Sanders, TE, Texas
Travis Kelce shows no signs of slowing down, but he can't play forever. Sanders could learn from him and ultimately become his successor.
Contact Adam Hill at ahill@reviewjournal.com. Follow @AdamHillLVRJ on Twitter.