Olympians descend on Las Vegas for Super 16 gymnastics event
Updated January 7, 2023 - 5:57 pm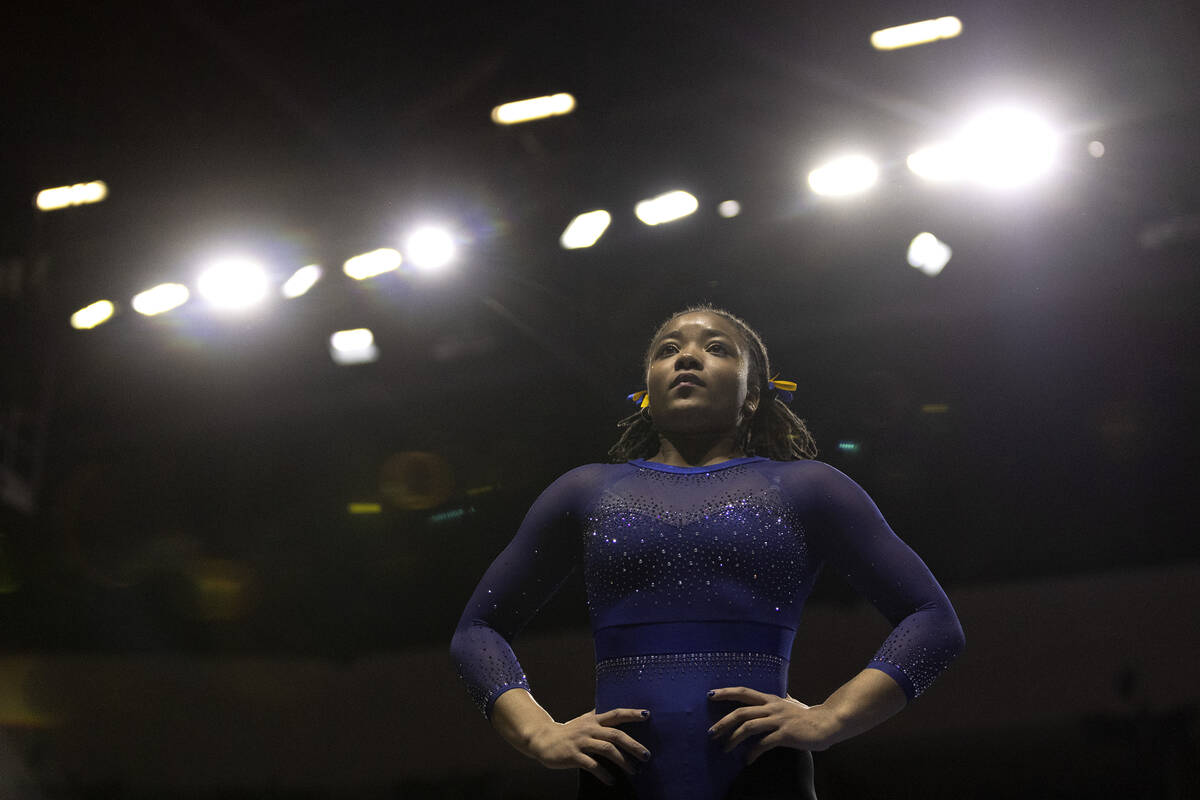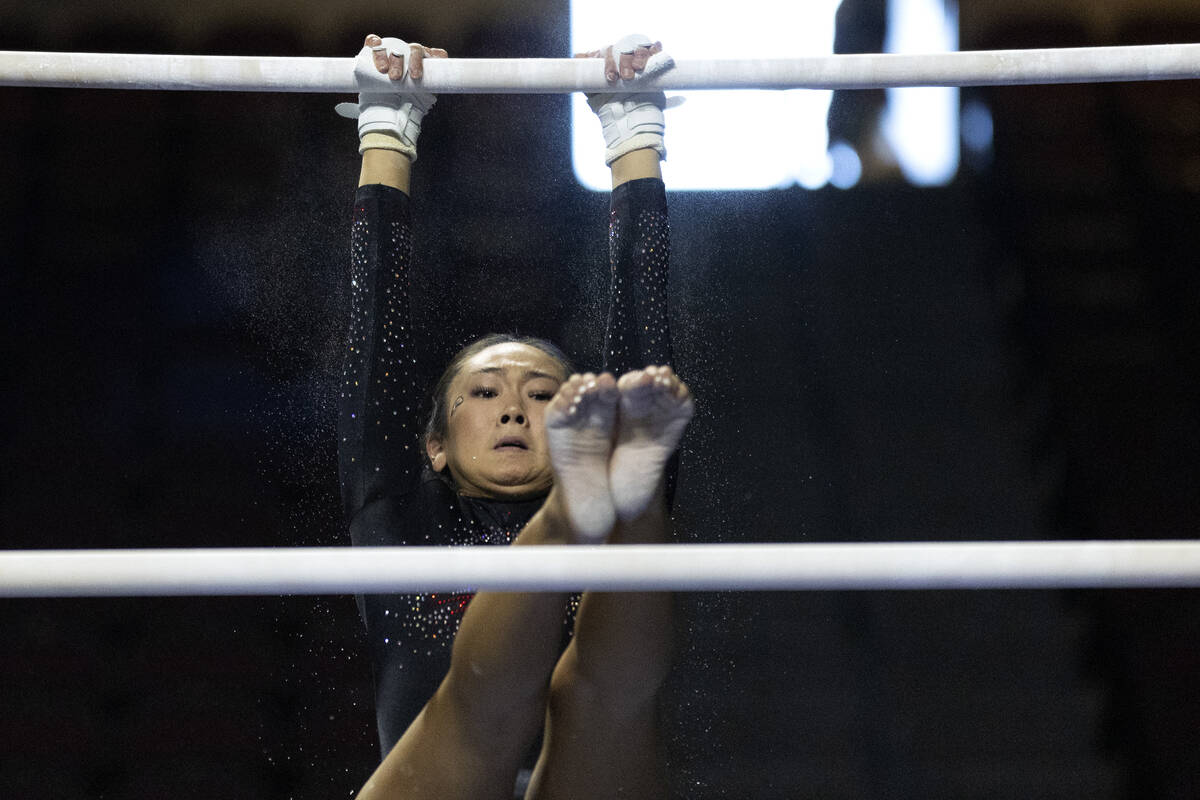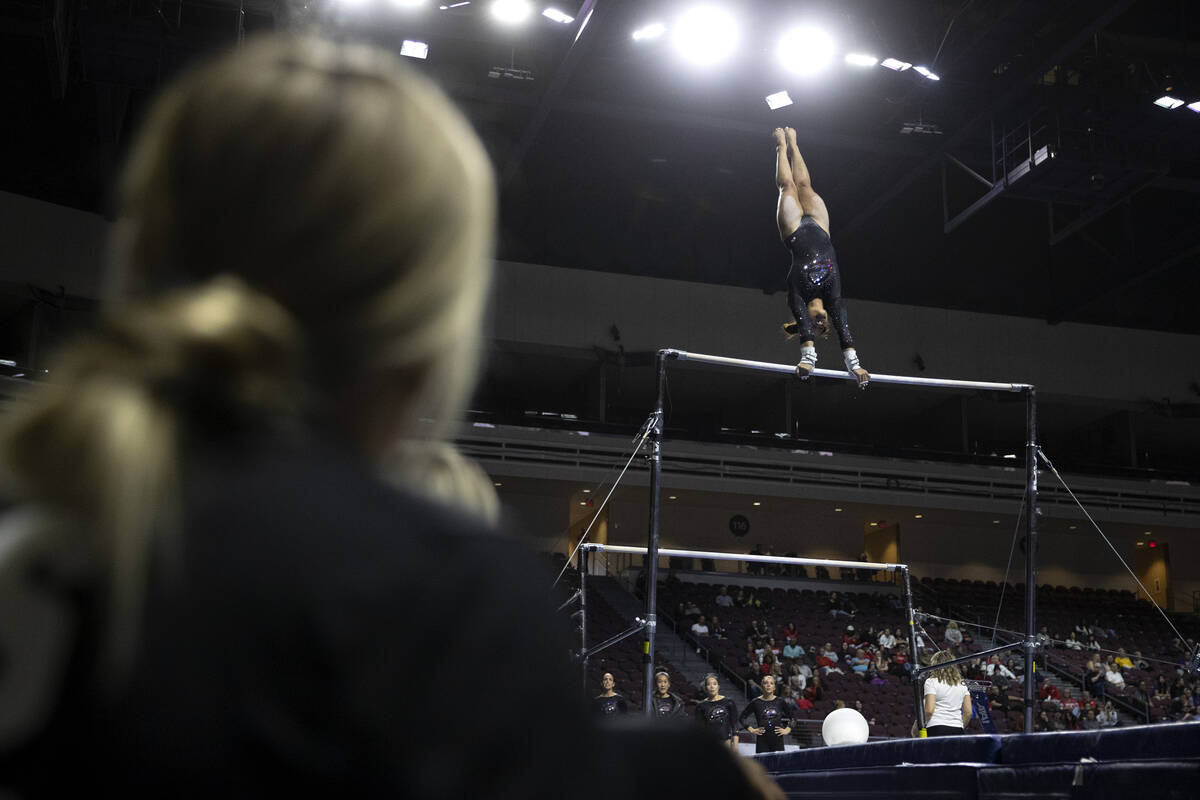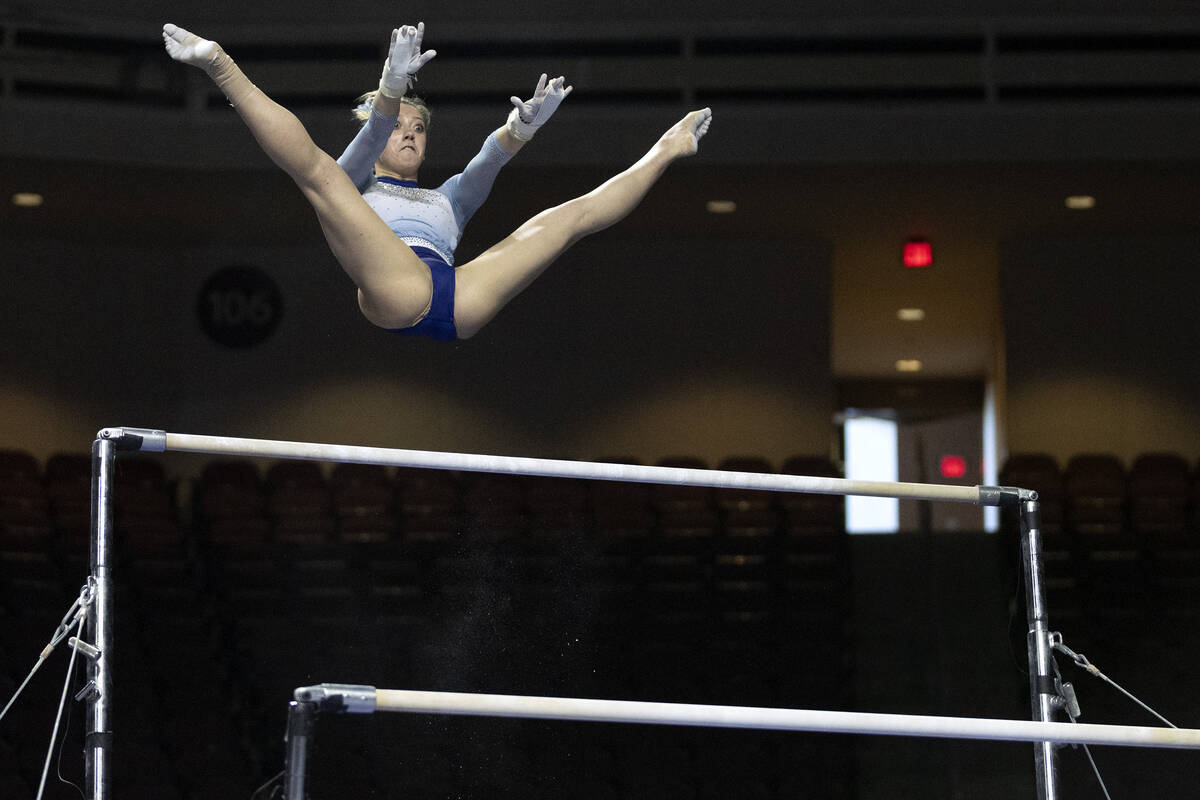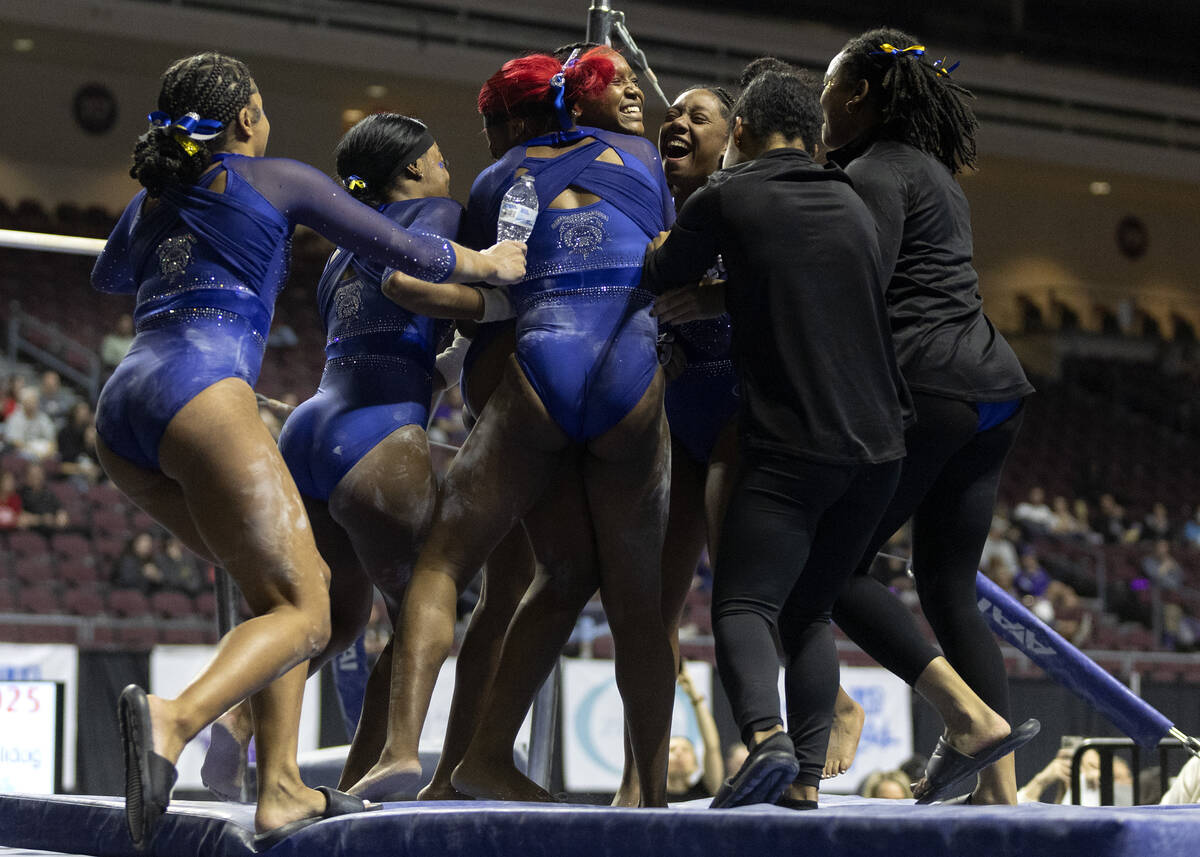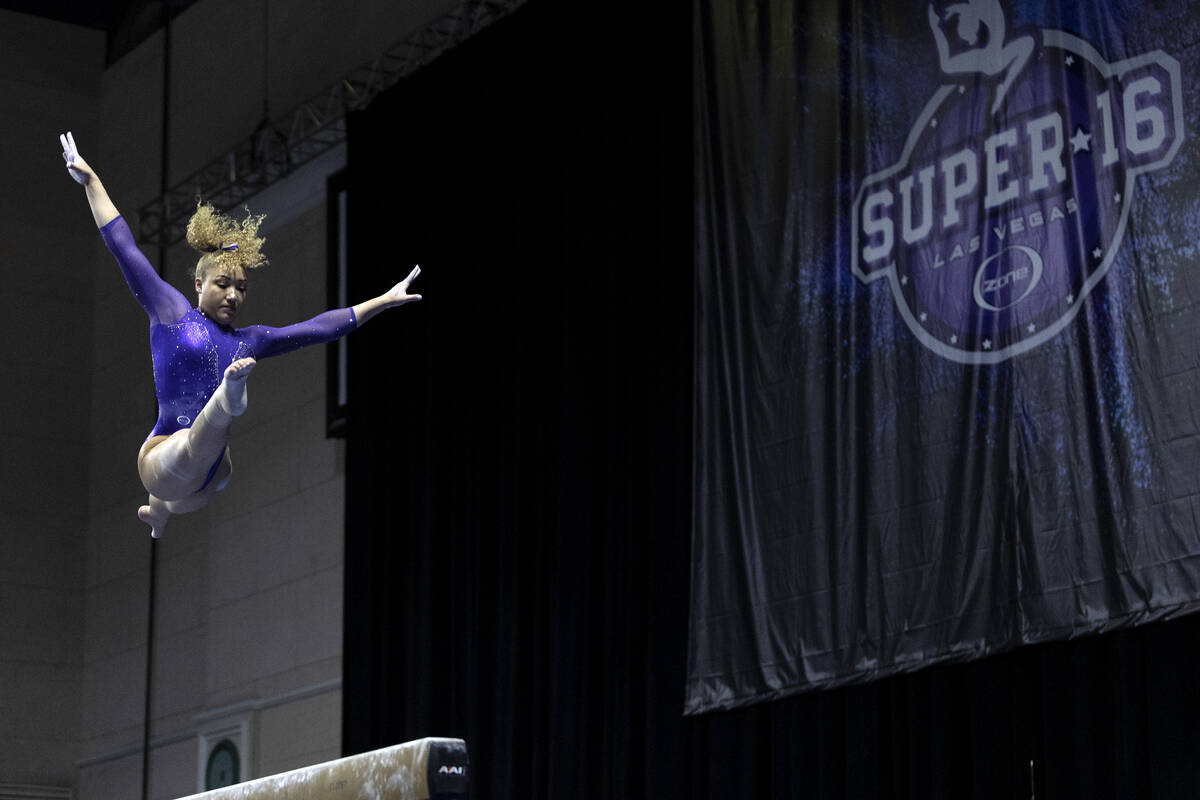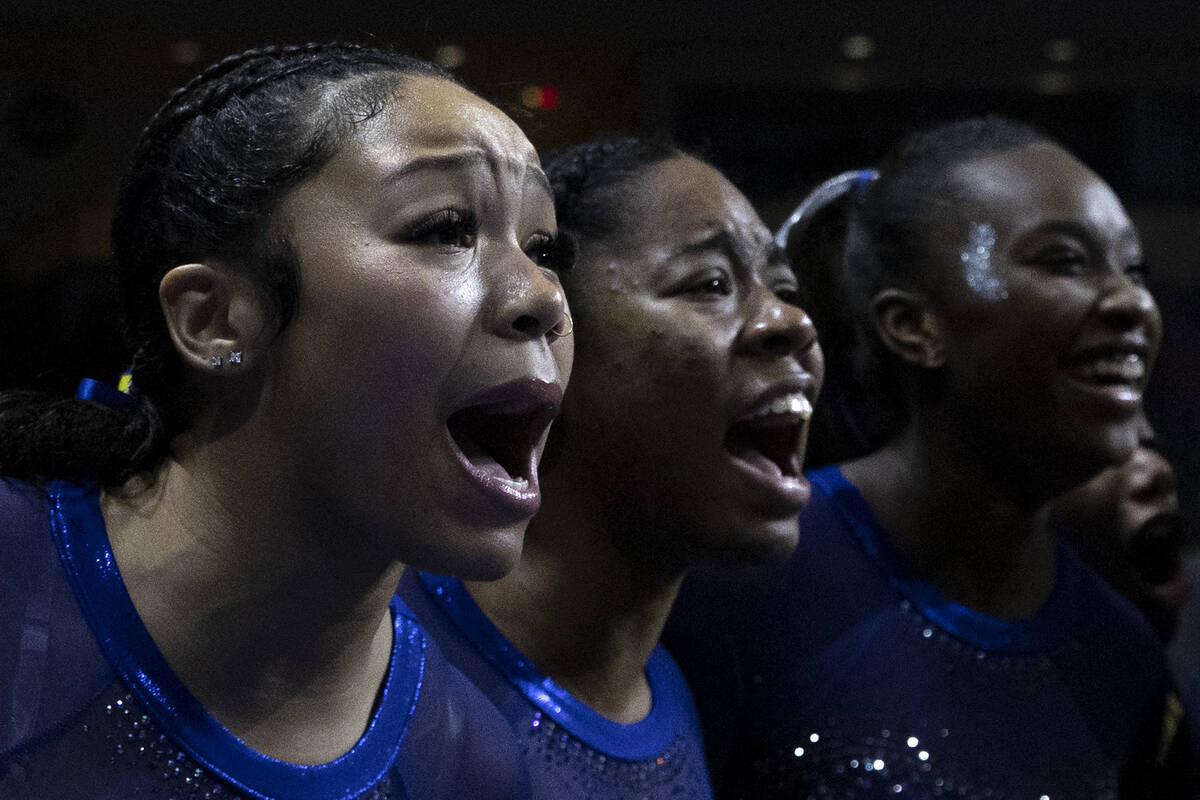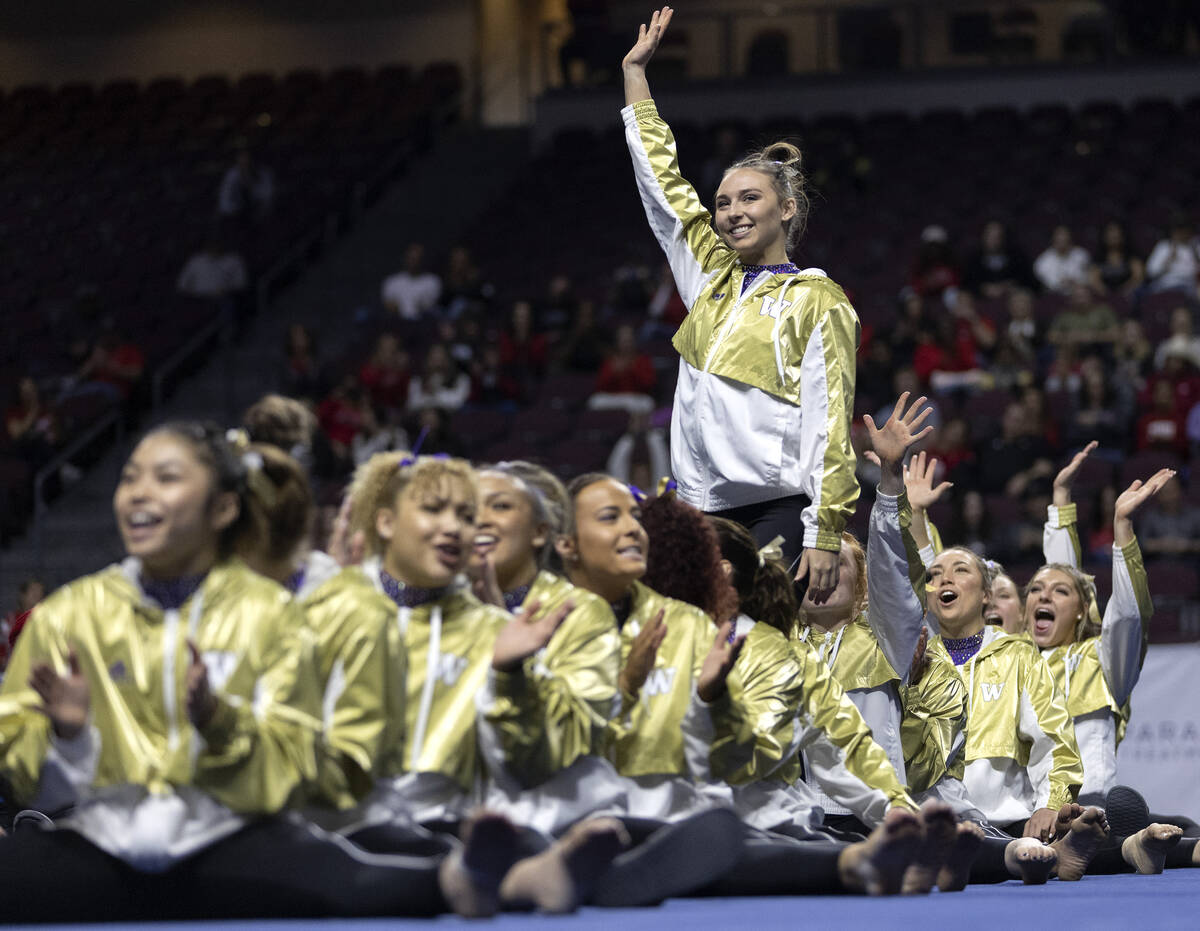 Laurie Hernandez can't keep the excitement out of her voice.
The gold medalist and member of the "Final Five" for Team USA at the 2016 Rio de Janeiro Olympics isn't competing at this weekend's Super 16 gymnastics invitational. In fact, she's never participated in an NCAA event, turning professional before name, image and likeness rules allowed student-athletes to be paid while competing.
But Hernandez's enthusiasm for the new showcase is palpable.
"Any competition happening in Las Vegas has a lot of energy to it," said Hernandez, who will serve as a commentator for the event. "But I think we've got a lot of great athletes, a fantastic lineup and, of course, kicking off the season with so many fantastic teams. That's what everyone's looking forward to."
The Super 16 made its debut Friday, featuring 16 of the best NCAA gymnastics teams opening their seasons at Orleans Arena. The event includes the past six NCAA champions and three Team USA Olympians from the 2020 Tokyo Games: Auburn's Sunisa "Suni" Lee, Oregon State's Jade Carey and UCLA's Jordan Chiles.
"It's a really cool experience for everyone," Lee said. "It almost brings a lot more intensity, watching the other teams. You can see how everybody wants it, so I think it forces us to get everything together and be together as a team."
The event finishes Saturday with Session 3 at noon and Session 4 at 6 p.m. Session 3 will include Arizona State, Brigham Young, California and Iowa, and Session 4 features reigning champion Oklahoma, 2021 champion Michigan, Auburn and UCLA, which includes Las Vegas native Selena Harris.
On Friday, Fisk officially became the first historically Black college or university with a gymnastics program, making its long-awaited debut at the Super 16.
Organizers hope the Super 16 will draw enough interest to become an annual event in Las Vegas. Michigan coach Bev Plocki, entering her 34th year with the Wolverines, said it was a bit of a leap of faith to bring her team to Las Vegas to open the season. So far though, she said she has been impressed with the quality of equipment, accommodations and logistics.
Plocki and Oregon State coach Tanya Chaplin compared the atmosphere around the Super 16 to a postseason environment. Along with the high level of competition, all the events are held on a podium, something Carey said college gymnasts normally don't get to experience until the end of the season.
"I think that's great preparation for what's going to come later," Carey said.
The Super 16 has also provided teams with an early opportunity to bond. The biggest difference between gymnastics at the NCAA level versus the elite level is the team aspect. Many of the younger athletes have only experienced their sport as an individual competitor, but coming to Las Vegas has created opportunities to come together as a group.
Several teams, including Auburn and Oregon State, scheduled trips to watch Cirque du Soleil's "O" at the Bellagio.
However, the most important part of Super 16 is likely the visibility and stage it hopes to provide for the sport.
Plocki worries that the NCAA will begin to narrow down the number of sports it sanctions. She said events like Super 16 can help prove it's worth investing in collegiate gymnastics.
Plocki said the sport has repeatedly proven it can draw fans, as evidenced by its high viewership numbers at the Olympics, and she hopes this event can underscore the untapped potential of NCAA gymnastics.
Carey, the 2020 Olympic gold medalist on floor exercise, agreed, and said events like the Super 16 are a step in the right direction for the sport.
"Gymnastics is on the rise in the public eye," Carey said. "It's really cool to see the sport we all love and do get that attention."
Contact reporter Andy Yamashita at ayamashita@reviewjournal.com. Follow @ANYamashita on Twitter.
Up next
What: Super 16
When: 12 p.m. and 6 p.m. Saturday
Where: Orleans Arena
TV: Big Ten Network (6 p.m. session)