'What I did was wrong': Poker player lied about having cancer to play in WSOP Main Event
Updated September 21, 2023 - 11:34 am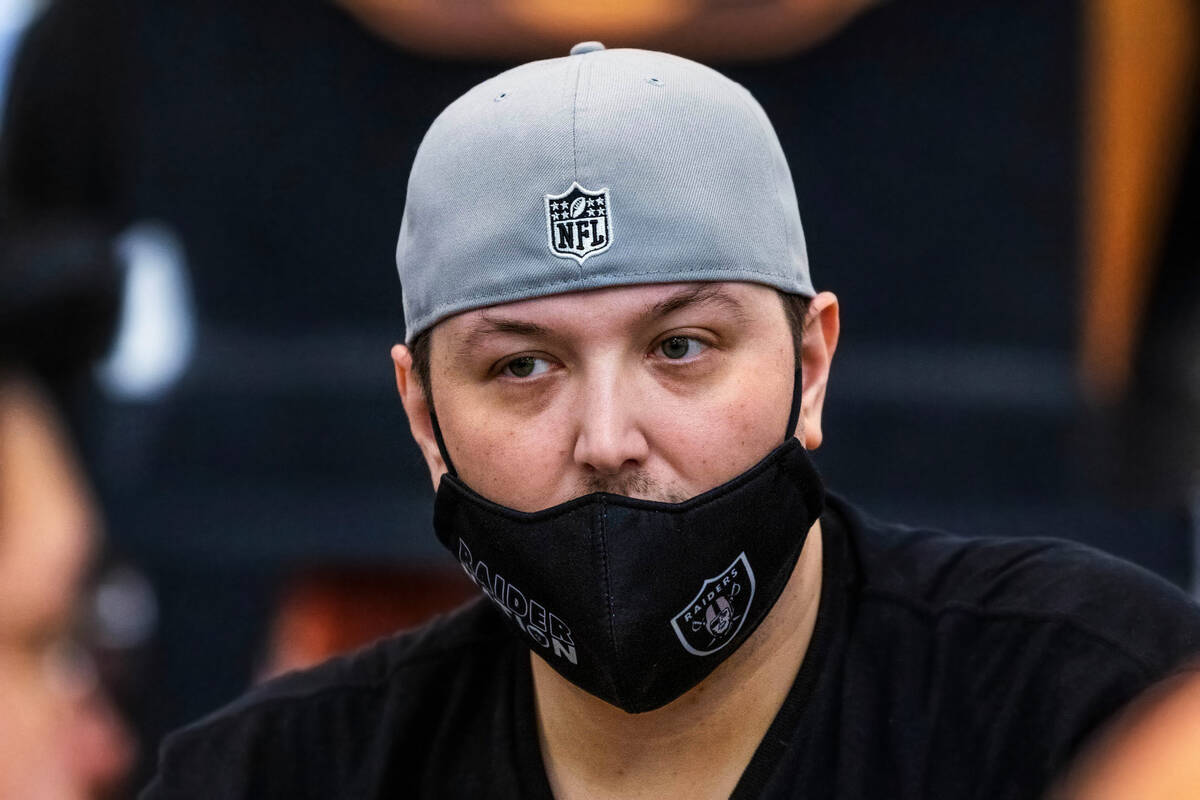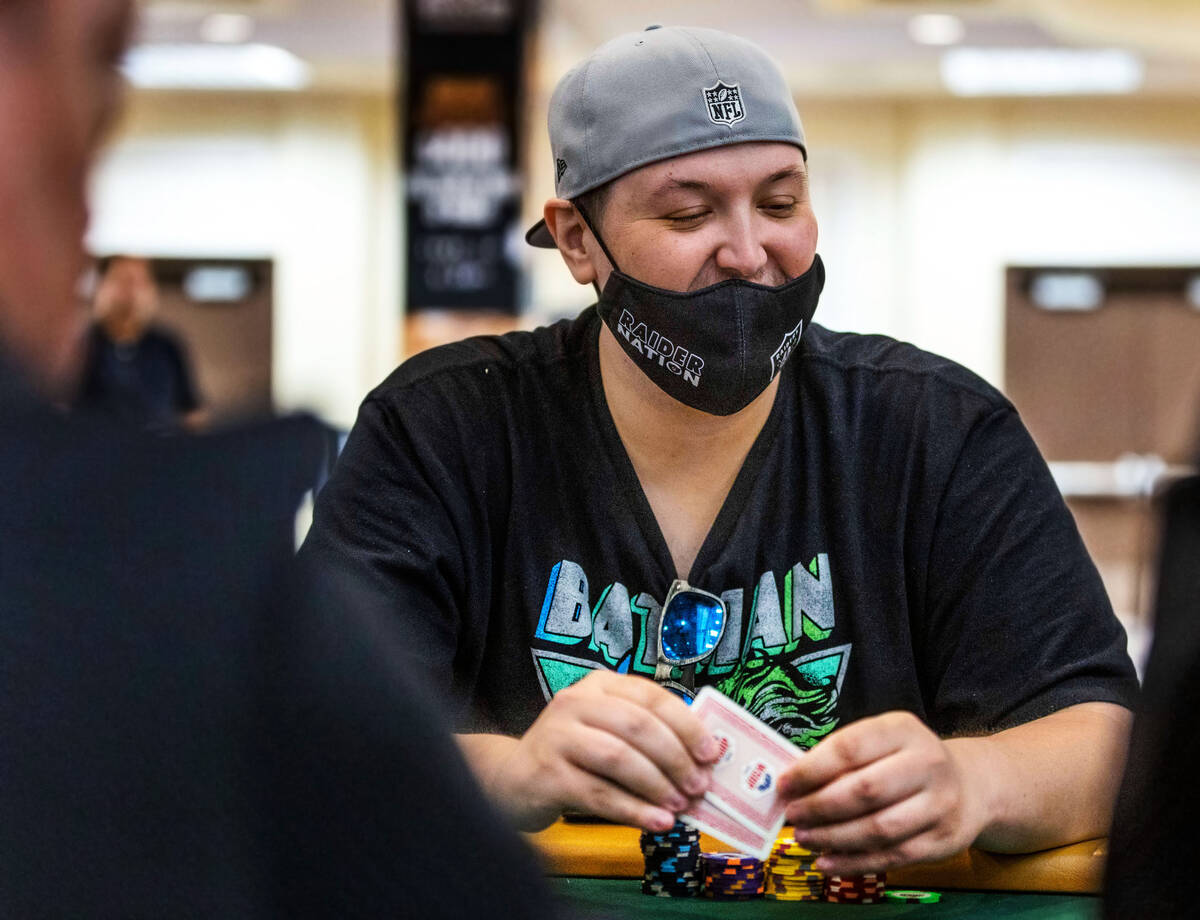 An amateur poker player who claimed to have terminal cancer so he could raise money to enter the World Series of Poker Main Event admitted he was lying about his diagnosis.
Rob Mercer of Vallejo, California, told the Las Vegas Review-Journal in an exclusive phone interview Tuesday that he did not have terminal stage 4 colon cancer when he started a GoFundMe account in June to fulfill his dream of playing in the WSOP's $10,000 buy-in No-limit Hold'em World Championship.
"I did lie about having colon cancer. I don't have colon cancer. I used that to cover my situation," Mercer said. "What I did was wrong. I shouldn't have told people I have colon cancer. I did that just as a spur-of-the-moment thing when someone asked me what kind of cancer I had.
"I'm sorry for not being honest about what my situation was. If I would have done that from Day 1, who knows what would have happened."
Mercer received donations estimated to be valued between $30,000 to $50,000, including a suite at Bellagio in July during the WSOP.
That includes $2,500 he was given by Cody Daniels, a chronically ill poker player from Lake Havasu City, Arizona, who was similarly staked into the Main Event through private donations.
Mercer confirmed he was contacted by a representative from GoFundMe for violating its terms of service. He said he has no plans to repay the money since he believes he has undiagnosed breast cancer and the donations were made because he was sick.
Late Wednesday, people who donated to Mercer received notifications from GoFundMe that it was providing refunds.
"GoFundMe has zero tolerance for the misuse of our platform and takes swift action against those who exploit the generosity of our community," a GoFundMe spokesperson said in a statement Thursday. "We have removed this fundraiser for violating our terms of service, all donors have been fully refunded, and Rob Mercer has been banned from using the platform for any future fundraisers. Additionally, GoFundMe cooperates with law enforcement investigations of those formally accused of wrongdoing."
Mercer's confession is the latest twist in a bizarre tale that has captivated the poker community since questions about the validity of Mercer's illness were first raised publicly by budding poker influencer Doug Parscal Jr. a month ago.
It's been the subject of numerous late-night conversations on Twitter Spaces, with the search for truth bordering on an obsession. Additionally, many of those who were drawn in by Mercer's cancer story and duped into donating conducted their own private investigations in an effort to discredit him.
But Mercer's ruse reached its inevitable conclusion, with the 37-year-old now permanently shunned by the same people who were eager to help him this summer.
World Series of Poker officials did not respond to a request for comment.
Suspicions raised
Parscal didn't know Mercer when he responded to him on X, formerly known as Twitter, in February.
A recreational poker player from Martinez, California, who goes by the handle "SnoopDoug" on social media, Parscal saw a post from Mercer asking for help because he had cancer and offered to stake him in a tournament at Thunder Valley Casino in Lincoln, California.
"He responded and said, 'I'm too sick right now, but I appreciate the offer,' " Parscal said. "And that was it."
But in June, Parscal received a message from Mercer asking to spread the word of his GoFundMe, which said Mercer had "Terminal Cancer" and was seeking to raise money to play the WSOP Main Event.
Parscal reached out to several prominent poker players, including Nick Vertucci, the creator and producer of the "Hustler Casino Live" poker stream. Vertucci heard Mercer tell his story during a June 20 Twitter Space and said if Mercer didn't meet his goal of raising $12,000, he would cover the difference.
Aided in part by Vertucci's endorsement, Mercer raised $12,025, according to the GoFundMe page. He also received additional private donations, and he and his father were gifted a suite at the Bellagio for several days.
The Review-Journal wrote a story about Mercer entering the Main Event thanks to the generosity of the poker community.
But behind the scenes, red flags appeared even before Mercer was eliminated a few hours into the tournament.
According to Vertucci, Mercer acted ungrateful for the suite and also was spotted in the casino pit by some of the larger donors. When Mercer was confronted about the optics and whether he was gambling with money that was intended for him to play the Main Event, Vertucci said Mercer became defensive.
During his stay at Bellagio, Mercer also confirmed there was an incident involving his father, who was detained by security before being released. The dollar value of a stay in a Bellagio suite is not clear.
"We don't give information about guests or potential guests due to privacy reasons," a spokesperson for MGM/Bellagio said Wednesday. "There are many different factors that go into prices, so there isn't any definitive price I can give you."
Vertucci distanced himself from Mercer soon after the Main Event, and the two had a public falling out in August.
"Deep inside, I just thought, 'I don't like this kid,' " Vertucci said on his YouTube show.
Daniels and Mercer struck up a friendship this summer after connecting through Vertucci. During a break at the Main Event, Mercer went to a nearby cafe with Daniels and his mother to talk.
After 20 minutes, Daniels walked away feeling suspicious.
"He was very vague on the answers," Daniels said. "Nobody wanted to say it. It was fishy to us, and obviously we weren't the only ones."
Parscal started to have doubts about Mercer's story after the WSOP and received multiple phone calls from donors who expressed similar concerns.
"Then I just started doing some research," Parscal said. "That's when I saw the quote-unquote proof, and I immediately got sick."
When Mercer was first vetted by the poker community in June, he produced a note on MyChart.org to his doctor asking for a copy of his cancer diagnosis. But the doctor never responded, and no one followed up with Mercer.
Parscal, Vertucci and others incorrectly assumed Mercer had produced proper proof of his diagnosis and went forward with publicizing his story.
Last month, Parscal asked him to show proof once again and Mercer came back with a MyChart.org note that was nearly identical to the one he used two months prior in an effort to prove his cancer diagnosis.
After Parscal confronted him about the similarities of the notes, Mercer deactivated his social media accounts and went into a self-imposed exile, further raising suspicions.
"Obviously I was just trying to keep up with my story," Mercer said. "I didn't want to get exposed because it looks bad. It does look bad. I lied. I'm not going to deny that. I lied. I should have just been transparent and comfortable with what is going on with me and tell people what was happening."
'No-win situation'
As doubts about Mercer began to intensify, so did the internal conflict for those involved.
Either Mercer was telling the truth and was the victim of a smear campaign while he battled a terminal illness. Or he tugged at poker players' heartstrings to bilk them of thousands of dollars.
Further complicating matters, Mercer said that while he indeed lied about having terminal colon cancer, he concocted the story about it because he said he was embarrassed to admit he might have breast cancer.
The American Cancer Society estimates the lifetime risk for men of getting breast cancer is about one in 833. Approximately 2,800 new cases of breast cancer are expected to be diagnosed in 2023.
"He's still a human being and you need to care about every person on the planet regardless of what a big piece of cheese they could be," Vertucci said. "I don't want the kid to have cancer. Ultimately, I'd rather him just be a bad person."
Mercer said he understands the strong reaction to his ruse. He said he hopes to pay back Daniels once he can get the money together.
"They're making me out to be some kind of monster, like this vindictive villain who planned this months in advance," Mercer said. "It's just crazy. But I understand. I get it."
Mercer has accepted his inevitable banishment from the poker community and has stopped playing because of his deteriorating health. He said he spends approximately 18 hours per day in bed.
But Mercer's lie won't soon be forgotten by the poker community. One of the unfortunate outcomes, according to Vertucci, is it will make people like him more skeptical and hesitant to donate without more due diligence.
"At the end of the day I lied to a lot of people because I was scared to tell the truth," Mercer said. "And I guess I'll have to pay for that."
Contact David Schoen at dschoen@reviewjournal.com or 702-387-5203. Follow @DavidSchoenLVRJ on X.