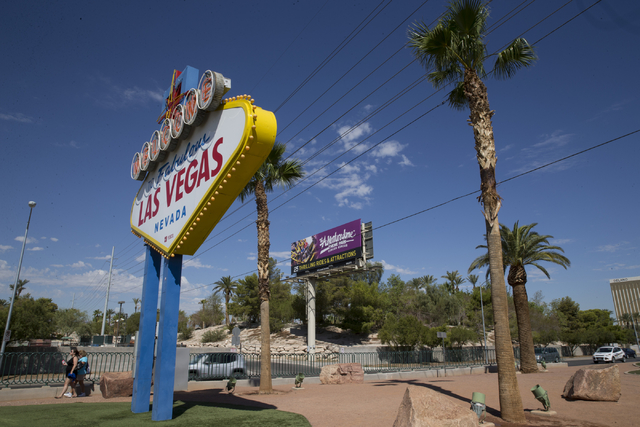 The Raiders' draft day event in front of the iconic "Welcome to Fabulous Las Vegas" sign will take place from 9 a.m. to 4 p.m. Saturday, the team announced Wednesday.
The team will announce its picks on the third and final day of the NFL Draft, which begins at 9 a.m. Saturday, live on TV at the site. The draft will be televised by ESPN and NFL Network.
Raiders alumni, cheerleaders and Nevada State and Clark County officials are expected to be at the event. Parking will be available at Bali Hai Golf Course.
The Raiders are scheduled to make five selections on the draft's third day, picking once in rounds four to six and twice in the seventh round. It is common to announce day-three draft picks from a satellite location. Last year, the Raiders did so from Mexico City, and the year before they did so from Travis Air Force Base in Solano County, California.
The team also is hosting an event in Oakland when the draft begins Thursday, attempting to keep two cities happy while the Raiders wait for their new stadium to be built in Las Vegas.
The team also erected a billboard April 21 at its preferred stadium site, a 62-acre plot across 1-15 from Mandalay Bay. It reads in capital white letters: "The Raiders are coming."
Contact reporter Ben Gotz at bgotz@reviewjournal.com. Follow @BenSGotz on Twitter.