Raiders first-round pick Gareon Conley meets with police
Updated May 1, 2017 - 3:31 pm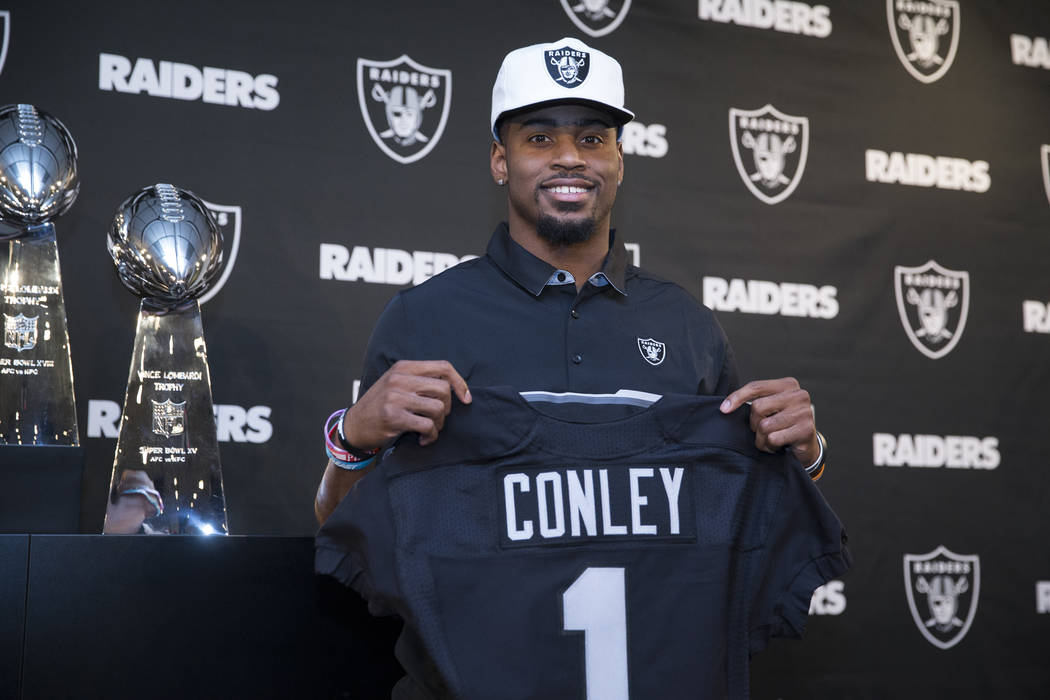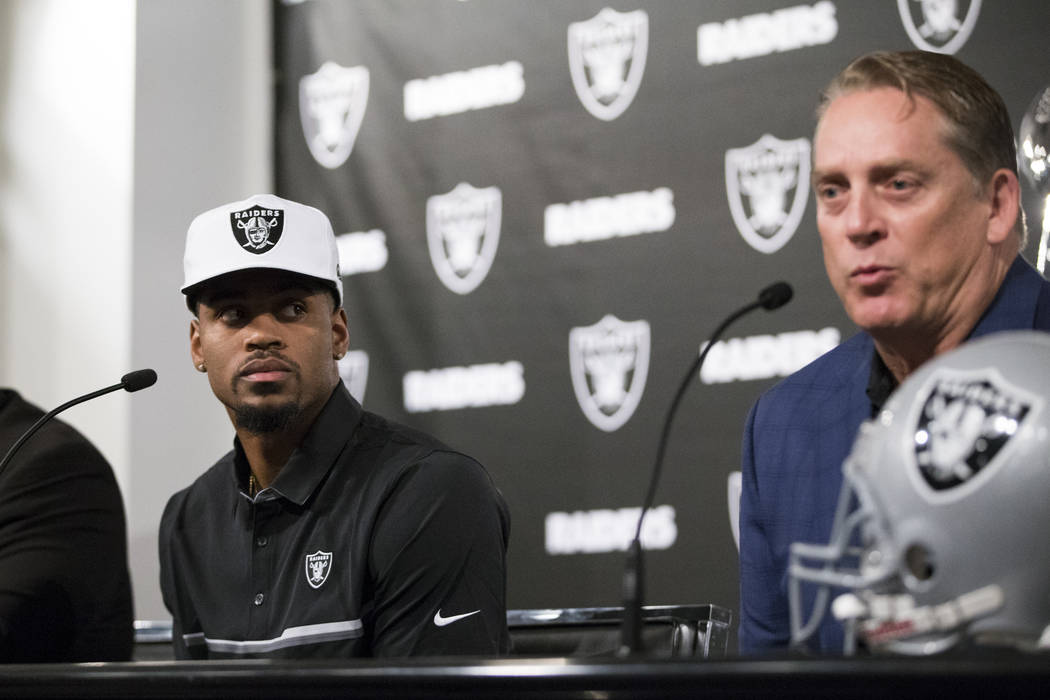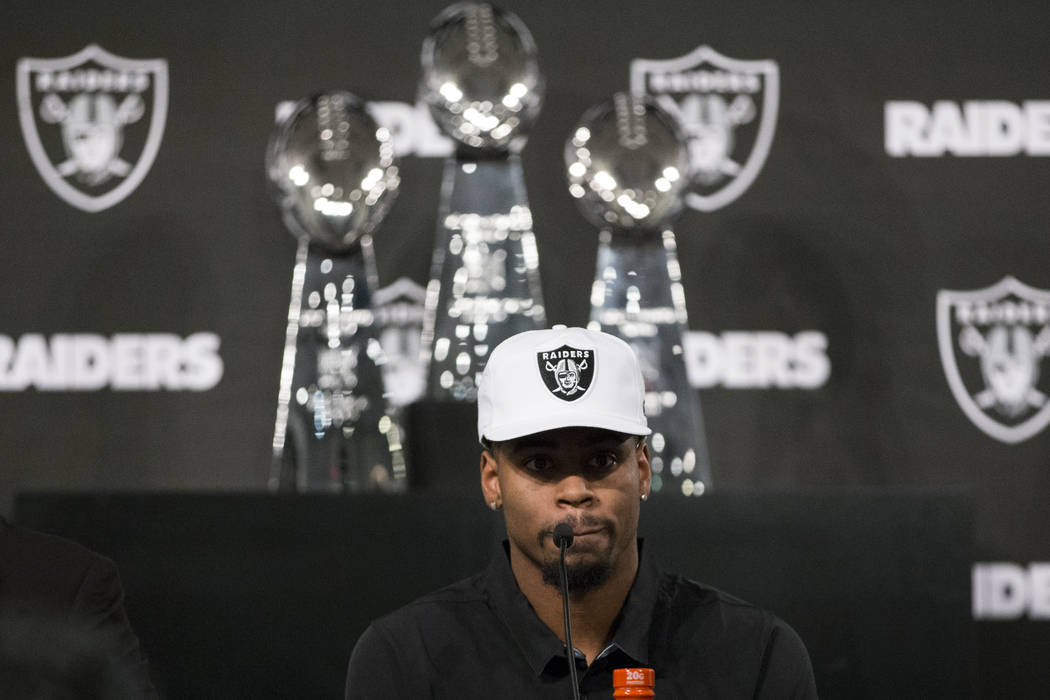 Monday was a big day for Gareon Conley.
And if the Raiders are right, it proved an anticlimactic one.
Conley, a former Ohio State cornerback who the Raiders drafted Thursday in the first round, provided a statement Monday to Cleveland police. The meeting was held early in the afternoon — or late morning on the West Coast — and relates to a rape allegation on which no charges currently have been filed. He submitted a DNA sample, too, as part of the visit.
Conley, 21, has insisted his innocence throughout a recent-developing process.
The Raiders believe and have invested in that innocence, selecting him with the No. 24 overall pick. They fully anticipate his eventual clearance. In the main update from the visit, Conley's lawyer Kevin Spellacy told NFL Network it will be 6-8 weeks until the legal situation is resolved.
The alleged incident occurred early on April 9. It involved a woman who claimed Conley raped her in a Cleveland hotel following a sexual exchange that Conley's lawyer reportedly has termed "consensual."
Conley's name was publicly linked to the ongoing investigation last Tuesday, or two days before the first round. Shortly afterward, he released a statement in which he characterized the allegations as "completely false."
"I did not commit a crime and have not been charged with a crime," the statement read in part. "I pride myself on doing things the right way on and off the field. The things being said about me and what happened that night are not true and don't fit my character at all. … There were several witnesses, including another female, who were present the entire time and have given statements that give an accurate account of what took place.
"We also have video evidence that further discredit and disprove other versions of these events. I am upset but realize that I am powerless when false accusations are made and people try to convict you in the court of public opinion. It's sad that your name can get dragged through the mud based upon untrue and malicious allegations alone."
Last Thursday, hours before the first round, the Ravens requested that Conley complete a lie detector test. Conley did and passed.
The results were sent to all 32 NFL teams during the first half of the first round.
"We did our due diligence throughout this whole process," said Raiders GM Reggie McKenzie last week, "and we trust our research, reports, everything that we have on Mr. Conley. We feel really good about picking Gareon Conley and having him join the Raider team and having him be a great teammate for our players. …
"I don't want to get into all the details about who we talked to, all of that stuff. But the bottom line is we've done miles and miles of research to make sure we were totally comfortable with our decision, which we were."
Follow all of our Oakland Raiders to Las Vegas coverage online at reviewjournal.com/Raiders and @NFLinVegas on Twitter.
Michael Gehlken can be reached at mgehlken@reviewjournal.com. Follow @GehlkenNFL on Twitter.
Related
Raiders draft cornerback Gareon Conley despite controversy
Raiders believe Gareon Conley will fit culture on and off field
Raiders need to be correct in judgment of Gareon Conley