Raiders take 2 more defensive players in NFL draft
April 28, 2017 - 10:29 pm
Updated April 28, 2017 - 11:32 pm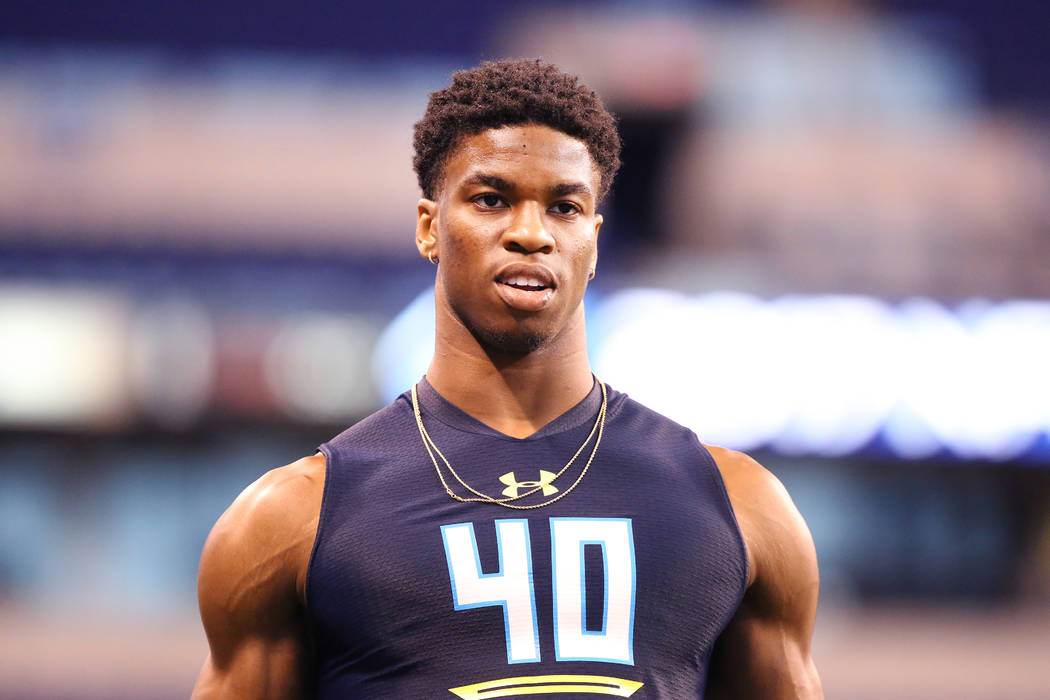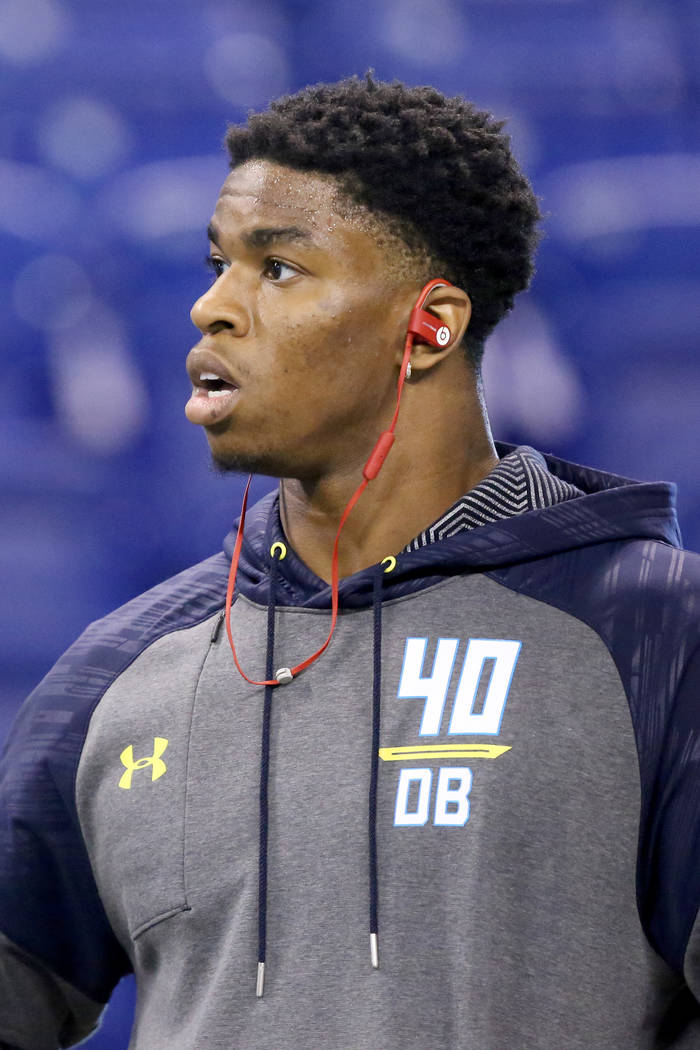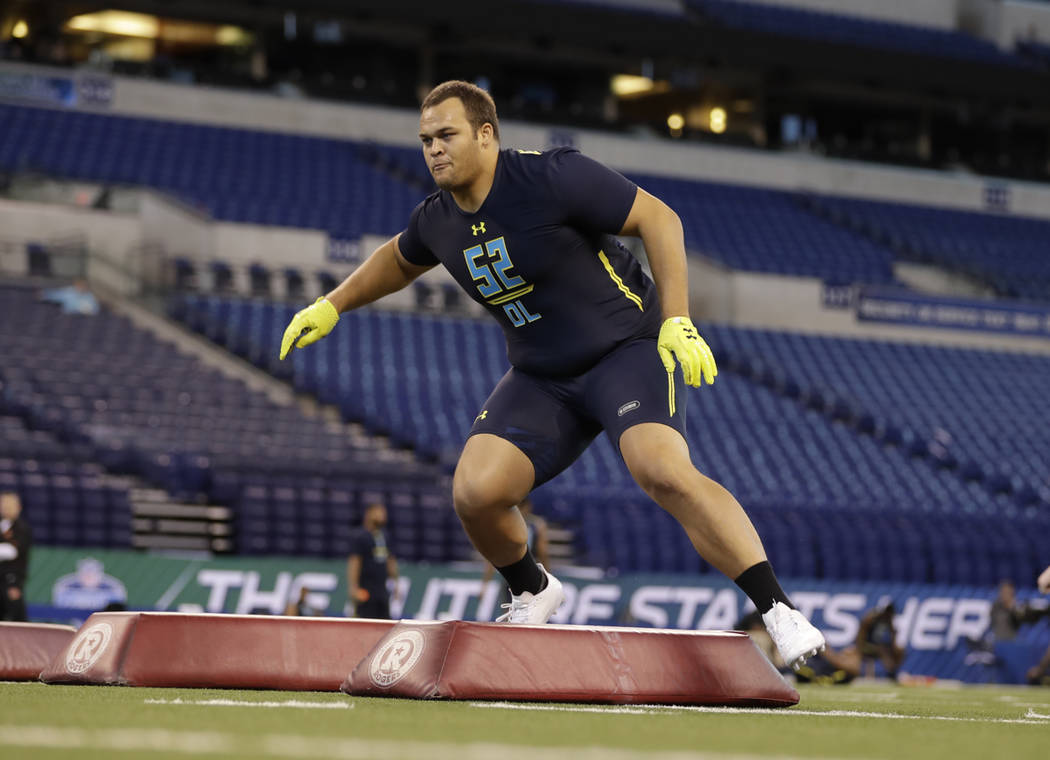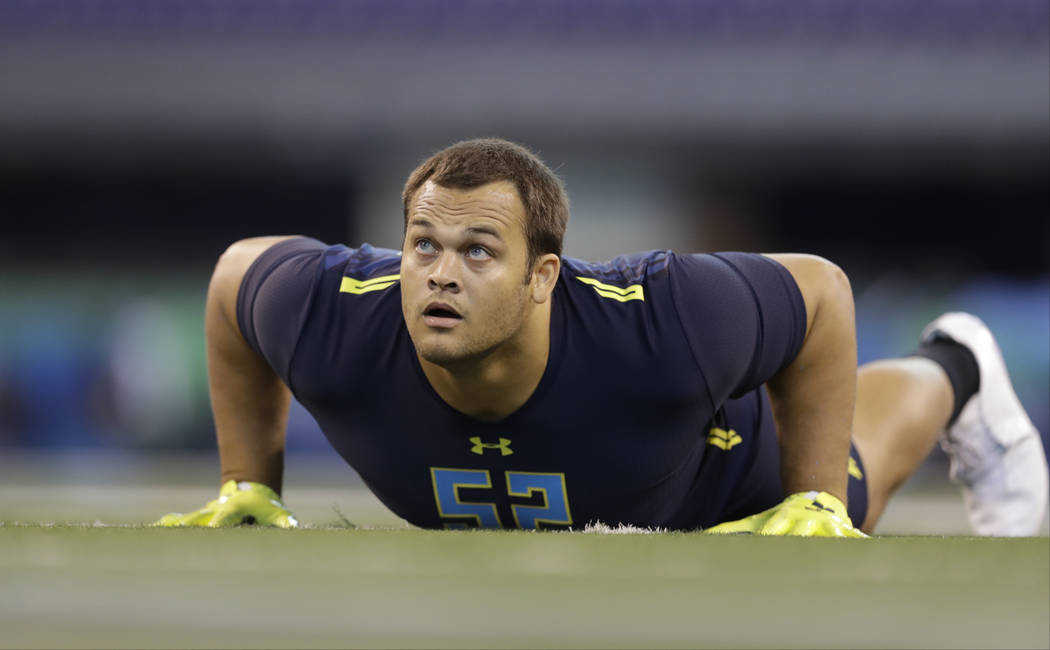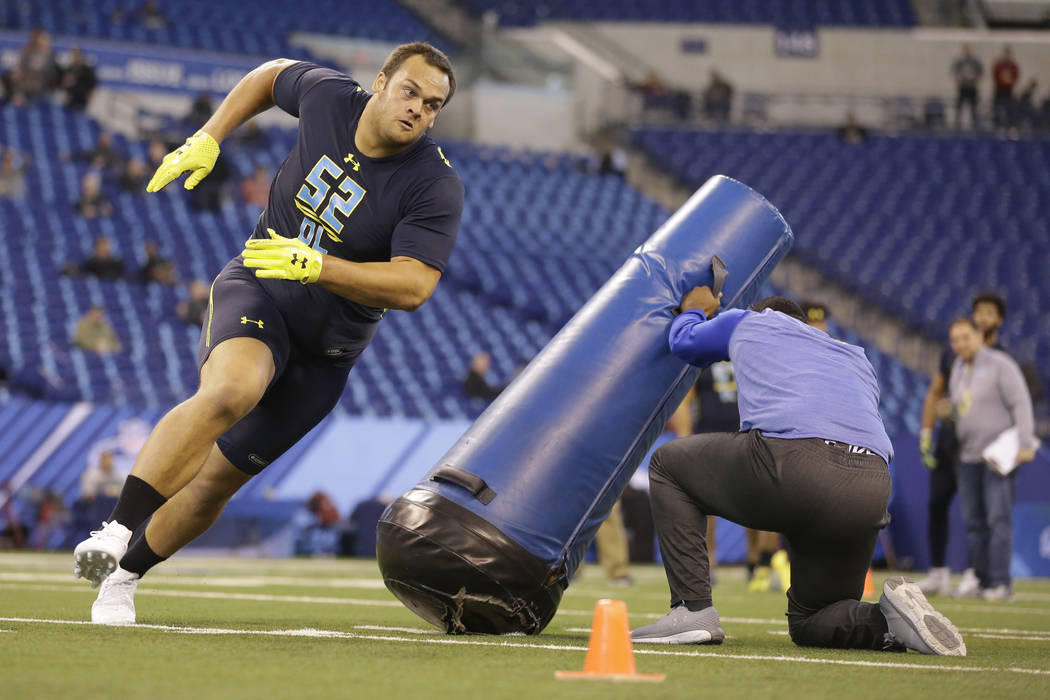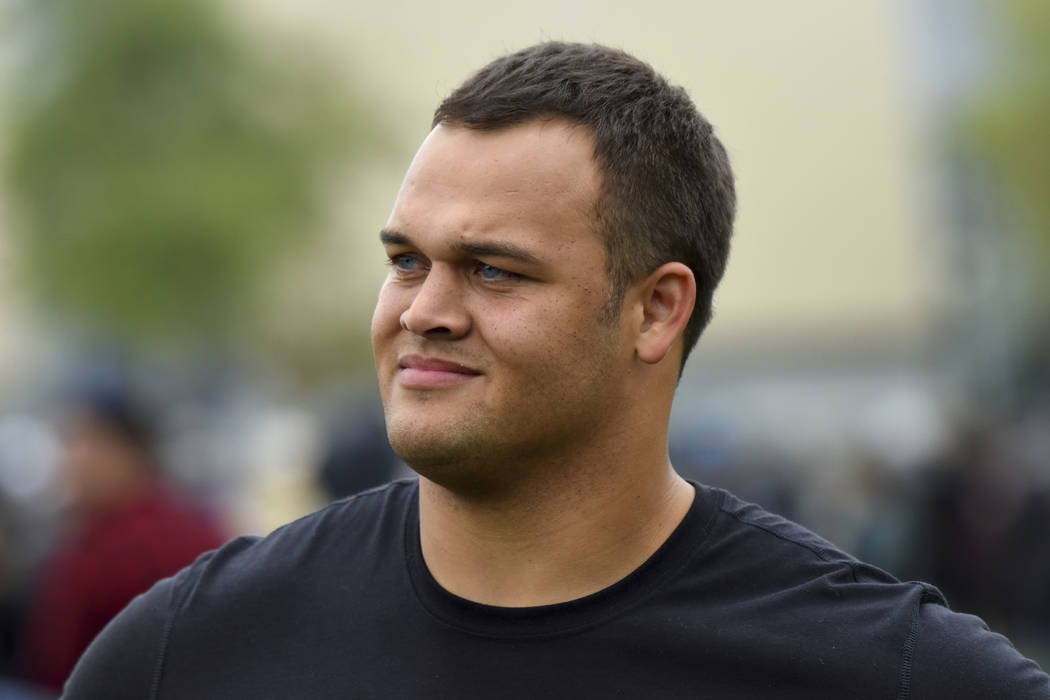 ALAMEDA, Calif. — One was an ascending college talent, his best saved for his senior year.
The other seemed to flounder the further he went along.
Both now are Raiders.
What was expected to be a defense-heavy draft for Oakland continued to live up to the billing Friday. The Raiders drafted Obi Melifonwu, an athletic freak of a safety from Connecticut, in the second round. In the third, they took a promising, however descending, defensive tackle in Eddie Vanderdoes of UCLA.
Those selections followed former Ohio State cornerback Gareon Conley in Thursday's first round. The final four rounds will be Saturday starting at 9 a.m.
Melifonwu and Vanderdoes share one aspect of their road to Oakland and eventually Las Vegas: Both attended the Senior Bowl in January in Mobile, Alabama. The all-star showcase game allowed the Raiders' coaches and scouts to evaluate them when sharing a field with other draft-eligible prospects.
Each stood out.
But their similarities end there.
Melifonwu, 23, steadily progressed each year at UConn. There was no doubt about his physical traits, of which he left no doubt at the NFL Scouting Combine in March. He dazzled in Indianapolis, as he led all defensive backs in the vertical (44 inches) and broad jump (11 feet, 9 inches) and was the fastest safety with a 4.40 40-yard dash.
Melifonwu also measured at 6 feet 4 inches tall and 224 pounds.
He paced the Huskies in 2016 with 128 tackles and four interceptions while starting all 12 games. He could contribute in various roles at the NFL level, be it on defense or special teams coverage. With his size, he might be asked to match up with tight ends in the slot, too, which is no small task in an AFC West division full of quality ones.
He started 47 career games at UConn. In his final one, he racked up a career-high 24 tackles.
"I really wanted to go with a bang and (be) remembered as a great safety that played for the University of Connecticut," Melifonwu said.
And then there is Vanderdoes. A different story entirely.
He was a blue-chip prospect coming out of high school in Auburn, California. He was dominant at times to start his UCLA career. His fast track then was derailed, a torn anterior cruciate ligament sidelining him for nearly all of 2015. He struggled with his weight in his final season with the Bruins, partly caused by a number of injuries through which he played.
The Raiders need Vanderdoes to regain his form.
He is confident he can.
He is down to 302 pounds, he told reporters in a Friday conference call, or about 40 pounds lighter than where he ended the season. He suffered a high ankle sprain three times during his senior season, he said. Still, he started all 12 games.
Fully healthy now, Vanderdoes showed good size at the NFL Scouting Combine, being measured at 6 feet 3 inches tall and 305 pounds with 33 1/8-inch arms and 10 5/8-inch hands.
He was selected 88th overall.
He is convinced he should have gone higher.
"I definitely think that people slept on me a little bit this offseason," Vanderdoes said. "I love the fact they slept on me. I think that's what motivated me every morning waking up is knowing that I get to prove people wrong. I think I've done a good job so far of that, and I'm going to keep doing that as an Oakland Raider, because I know I'm at the bottom again (as a rookie). I've got to work my way back up."
Vanderdoes acknowledged he was not proud of the player he was as a college senior.
He vowed not to be that player as a Raider.
"I had a bad season," Vanderdoes said. "That wasn't me. That's not the person that I am. That's not the character that I hold. I'm definitely going to bring that (energy) to the Raiders' defensive line."
The Raiders have five selections Saturday to conclude their first draft since being approved for relocation to Las Vegas.
One pick comes in each of the fourth, fifth and sixth rounds. Two are in the seventh.
Michael Gehlken can be reached at mgehlken@reviewjournal.com. Follow @GehlkenNFL on Twitter.
Obi Melifonwu file
Pick: Second round, 56th overall
Position: Safety
School: Connecticut
Synopsis: An athletic specimen. This is the type of prospect on whom coaches like to get their hands. They'll devote the spring and summer to decide what he can do best. But for starters, Melifonwu figures to give the Raiders a boost on special teams and a presence in their sub-packages.
Eddie Vanderdoes file
Pick: Third round, 88th overall
Position: Defensive tackle
School: UCLA
Synopsis: Vanderdoes was one of the nation's top prospects before dominating early in his college career. It could be argued he got unlucky from there between a torn ACL in 2015 and a sequence of injuries in 2016 that elevated his weight.The challenge falls on the Raiders to get the best out of him. He'll immediately join their rotation on the interior defensive line, offering some pass rush potential.
Michael Gehlken/Review-Journal