Sebastian Janikowski wants to keep kickin' as a Las Vegas Raider
Updated June 14, 2017 - 6:12 pm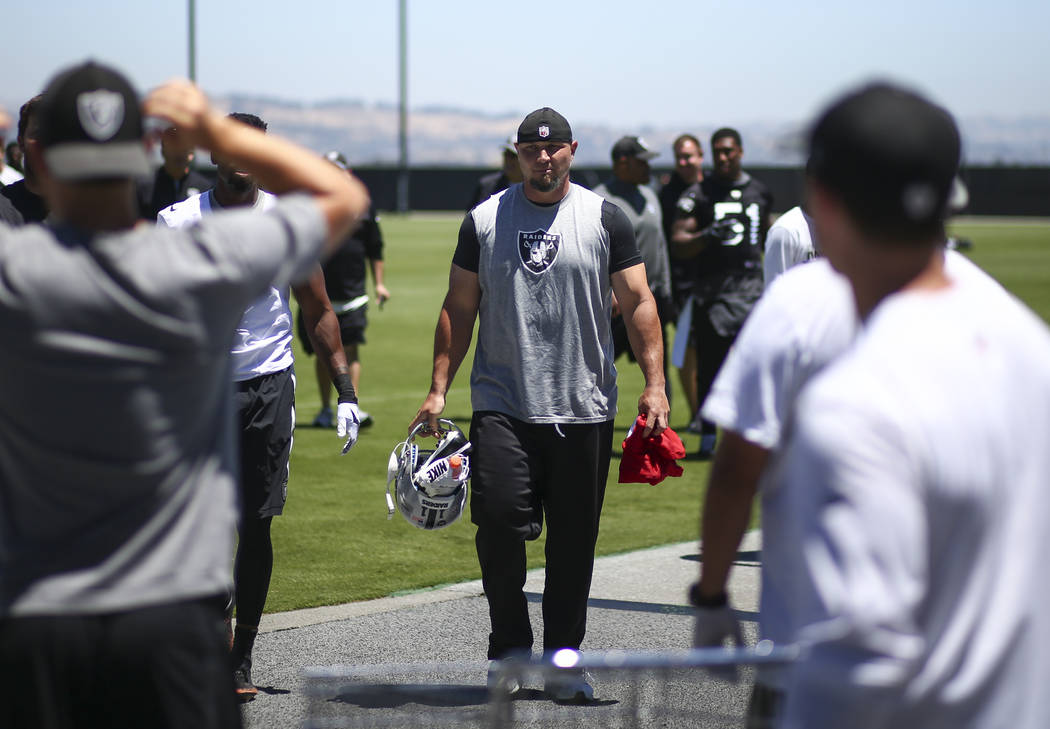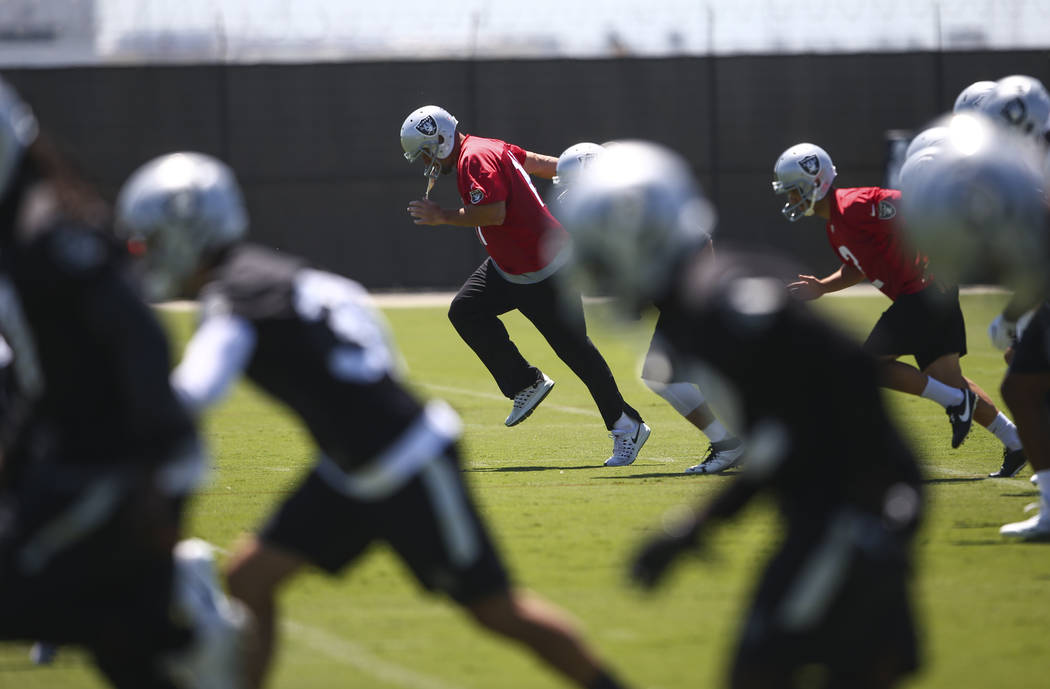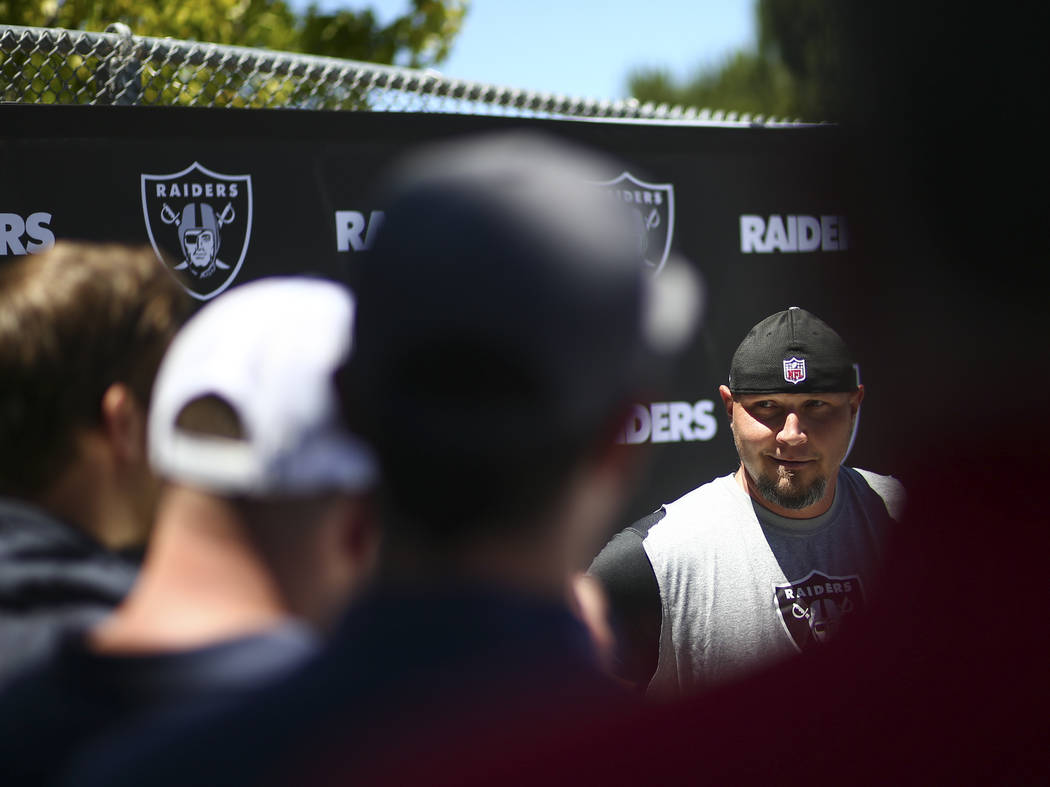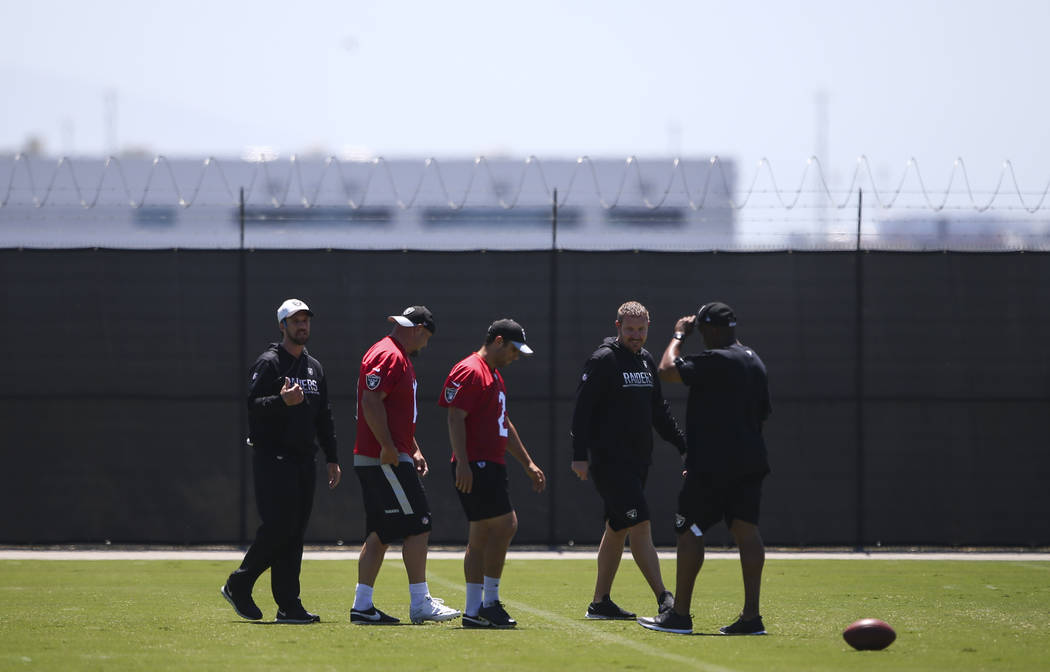 ALAMEDA, Calif. — Sebastian Janikowski has seen a lot.
The Poland native joined the Raiders in 2000 as the first kicker to be drafted in the first round since 1979. He began his career on three straight playoff teams, the last of which appeared in a Super Bowl. He then endured the Raiders' franchise-long drought of 13 years without a winning record, a stretch that saw seven head coaches fired before it was snapped in 2016.
Being a Las Vegas Raider could be added to the list.
"I hope so," he said Wednesday. "I mean, that's my goal. That's not my decision."
Janikowski, 39, does not plan to retire anytime soon. He still boasts a strong leg, and he plays a position that ages more gracefully than arguably any other in the league. While most on the Raiders' 90-man roster won't be with the club come its scheduled relocation in 2020, Janikowski plans to be a Raider "until they kick me out," he said.
A couple factors will dictate that.
The first is business-oriented.
Janikowski is not cheap; quality veterans seldom are. He's entering the final season of a four-year, $15.1 million deal. No NFL kicker owns a higher salary for 2017 than the $4.05 million Janikowski is set to earn. The Raiders clearly value his proven leg, particularly as they project to be an annual playoff contender that finds itself in high-leverage situations.
There is, however, a cost for everything.
Any new contract for Janikowski in 2018 is expected to come at a more team-friendly price. The Raiders have a cash budget to consider in the coming years, as they work to reach extensions with quarterback Derek Carr, guard Gabe Jackson, defensive end Khalil Mack and wide receiver Amari Cooper before the 2020 season. The rookie pay scale also incentivizes teams who favor youth over experience.
That leads to the other main variable.
Performance.
The Raiders require a sustained high level of play if their first kickoff in Las Vegas is to come off Janikowski's left foot. He has 100 career field-goal attempts from 50 or more yards, most in NFL history. That is a testament both to his ability and the trust he's earned from various coaches across 17 seasons. The Raiders are monitoring how his leg holds up over time.
So far, so good.
"I don't see any dropoff," special teams coordinator Brad Seely said Wednesday. "We've done kickoffs a couple times in the OTAs. I had him actually kick the ball off, and man, he's still got a powerful leg. … There's a reason he's still playing at this level. He takes care of his body. He really works hard in practice. He wants to be good in his craft. I can't say enough about him. I've been fortunate enough to coach a lot of great kickers in my career. This guy is on that list of guys. He's a great one."
He has been for Oakland.
In a few years, he might be for Las Vegas.
Contact reporter Michael Gehlken at mgehlken@reviewjournal.com. Follow @GehlkenNFL on Twitter.
Sebastian Janikowski made 25 of 26 field-goal attempts under 50 yards in 2016. He was 3-for-8 beyond that distance.