As Raiders open camp, Jon Gruden gushes over young secondary
Updated July 27, 2021 - 1:40 pm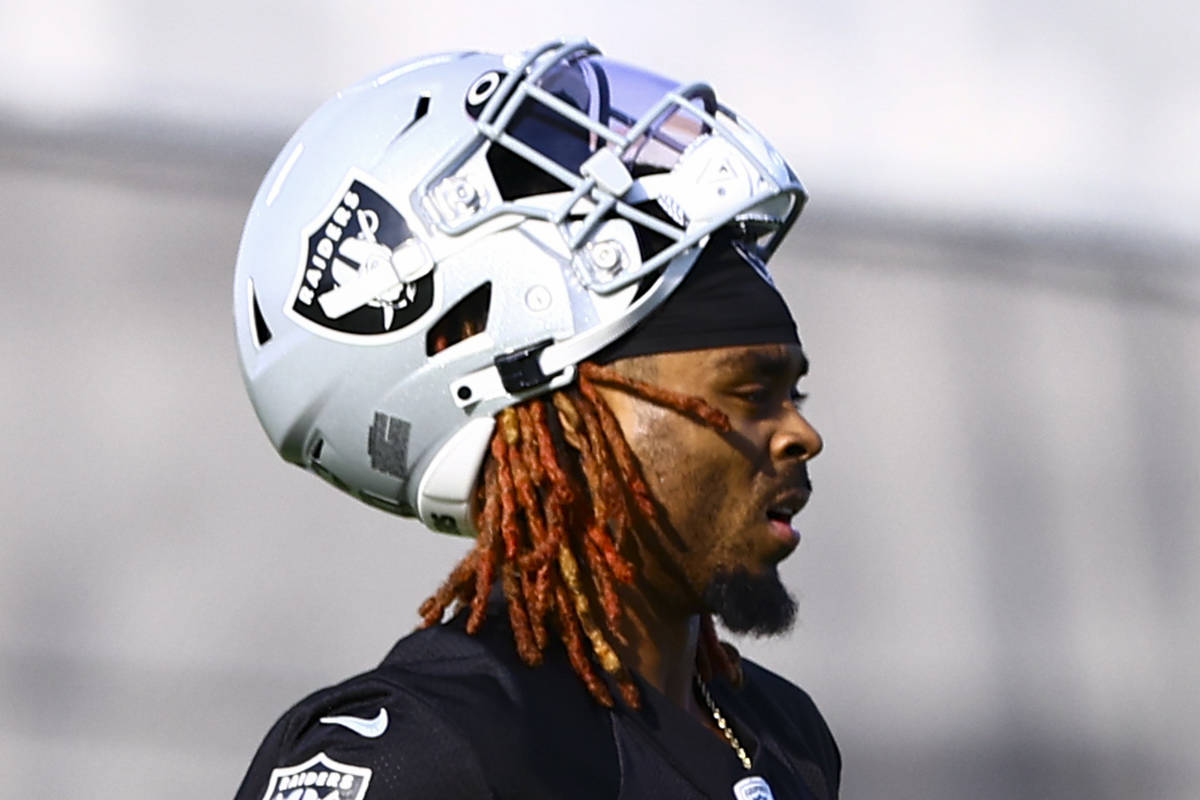 Given how badly the Raiders struggled in pass coverage the past two seasons, about the last thing you figured Raiders coach Jon Gruden would be fired up about heading into training camp was his secondary. Especially with two, possibly three starting jobs still up for grabs.
But Gruden practically gushed over that group while talking to the media on Tuesday on the eve of the opening of practice.
The source of his excitement is the progress of third-year cornerback Trayvon Mullen, the addition of veteran cornerback Casey Hayward, the promise of rookie safeties Tyree Gillespie and Tre'von Moehrig and the bounce-back ability of second-year cornerback Damon Arnette.
"I'm fired up about the secondary," Gruden said. "If I'm a Raiders fan, I'm coming out here watching practice, I'm going to keep a close eye on this secondary. It should be a strength of ours. If it isn't, we've made some real mistakes."
It remains to be seen if the defensive backs evolve into a team strength, but after the struggles over the last two years, Gruden and new defensive coordinator Gus Bradley will certainly settle for basic competence this year.
Anything less could sabotage the much-needed improvements for a defense that surrendered the third-most points in the NFL last year and cost the Raiders three winnable games over the second half of the season by failing to protect late-game leads.
While a retooled defensive line and a much more potent pass rush are the starting points for those improvements, failure to adequately protect the back end of the defense again will ruin any gains made upfront.
Interestingly, only Mullen and strong safety Johnathan Abram seem sure bets to lock down starting jobs, and Abram has a challenge in front of himself proving he's worthy of holding onto his.
That leaves the cornerback position opposite Mullen, slot cornerback and free safety all open for competition.
The difference now compared to past seasons is Gruden's conviction that there are ample and sufficient options to fill the starting and rotational roles in ways that lessen the need to settle at any given position.
The increased talent level, coupled with what is setting up as a fierce competition for snaps, could elevate the overall performance.
Hayward seems to have the inside track opposite Mullen, but Gruden insisted that the future remains bright for Arnette, who limped through an incomplete rookie season while dealing with a hand injury that cost him eight weeks, a bout with COVID-19 and two concussions.
"He's a big part of us moving forward," Gruden said. "He's as good a corner as we have talent-wise on this team."
No matter who prevails as the starter, the rotation should benefit from the new depth and a replacement slot corner for Lamarcus Joyner should emerge.
"We think he and Trayvon Mullen, Casey Hayward, some of the other people that are in the mix give us depth, competition and some interesting matchups," Gruden said.
As far as the safety position, Abram is moving to the box safety spot in order to take advantage of his run defense and to lesson his liability in big-space pass coverage.
The Raiders moved up in the second round to draft Moehrig, who was considered a first-round talent before suffering a back injury during his TCU pro day. He is expected to get the nod at free safety, although Gillespie, a fourth-round pick out of Missouri, made a big impression during OTAs to firmly plant himself on the radar for a starting job.
"He's definitely in the picture," Gruden said. "He's a big hitter. He's a guy who can tackle in space in one-on-one situations."
Gillespie and Moehrig will stage a spirited battle for the free safety spot, although long range Gillespie profiles as a potential option in the box. Should Abram falter at that position this year, the Raiders might have a replacement option in their fourth-round pick.
"We think he can play in the post," Gruden said. "And we certainly think he can play down low around the line of scrimmage."
It sets up a fascinating training camp for the back end of the Raiders' defense.
"I'm most excited to see these guys compete and play," Gruden said. "I'll be really upset if they're not worth the price of admission."
Contact Vincent Bonsignore at vbonsignore@reviewjournal.com. Follow @VinnyBonsignore onTwitter.