Can Raiders draft rookie QB in 1st round and win immediately?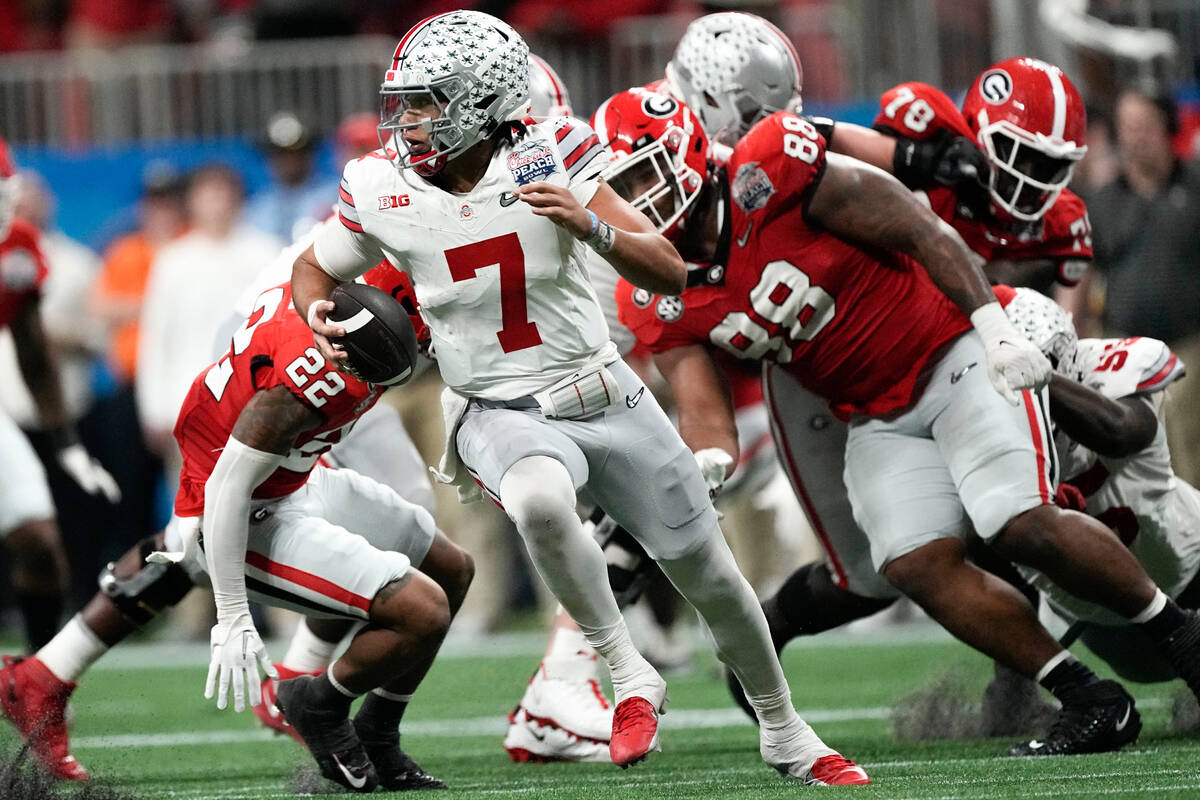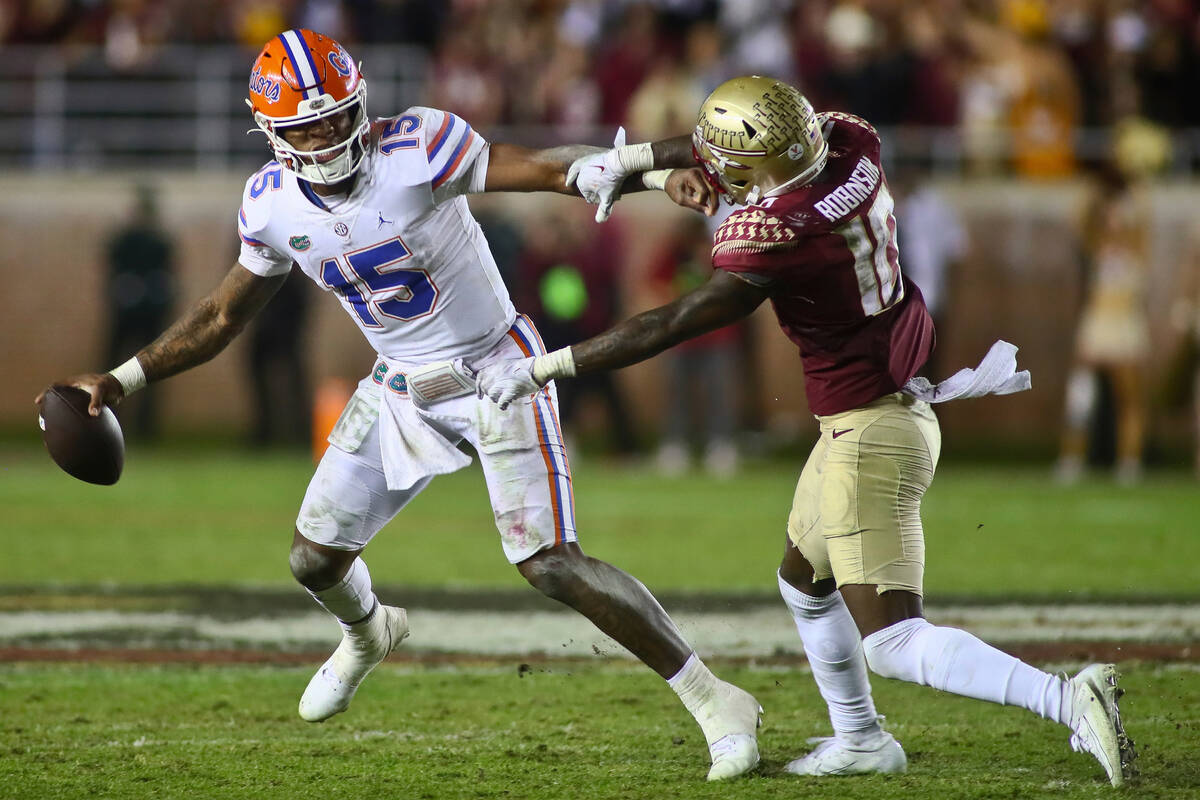 INDIANAPOLIS — For the same reasons the Raiders' offense will be attractive to free-agent quarterbacks — perhaps even to a certain NFL MVP in Green Bay — the team could be a comfortable landing spot for one of the draft's top prospects.
Maybe even as a day-one starter capable of helping the Raiders compete at a high level.
After all, a rookie quarterback such as C.J. Stroud or Will Levis or Anthony Richardson would be on the field with Davante Adams, Darren Waller, Hunter Renfrow and most likely Josh Jacobs. That's a pretty good supporting cast for any quarterback, let alone a rookie making the transition from college to the NFL.
"There's a lot of support there for someone to succeed," general manager Dave Ziegler said.
Or, as coach Josh McDaniels put it: "I think any quarterback would say I play better when I have guys like that around me."
Which makes the next few days at the NFL scouting combine — and the ensuing eight weeks before the draft — so fascinating for the Raiders as they decide what direction to take at quarterback.
Do they invest in a veteran free agent such as Jimmy Garoppolo, who probably would cost $25 million to $30 million on a multiyear contract?
Or do they use the seventh pick to either move up to select perhaps Stroud or stay put and draft perhaps Levis or Richardson?
The hope then would be that the resources they have around their rookie are sufficient enough to create a competitive environment for them to flourish, rather than the fire pit some teams have thrown their younger players into, only to crush them before they truly got started.
Ironically, it's the quality of the Raiders' offensive supporting cast that creates a bit of a conundrum. On one hand, they want to maximize the talent they have assembled — and maintain goodwill with players such as Adams and Jacobs — over the next couple of years. To do so, it might require the addition of an experienced quarterback.
On the other hand, there is a need to create something sustainable. And that might mean investing in a young quarterback to build around for the future.
But can they do both?
In other words, draft a quarterback who can maximize the present while also being a long-range pillar.
That's the task facing Ziegler and McDaniels.
"It depends on the person and what they're ready for," Ziegler said. "If they're not ready to take advantage of all those weapons because they're not ready for the responsibilities of being an NFL quarterback, then the weapons are null and void."
McDaniels and Ziegler have experience playing a rookie quarterback. Two years ago in New England, the Patriots drafted Mac Jones 15th overall and created a safe environment for him. The result was a 10-win season and playoff appearance.
McDaniels, the Patriots' offensive coordinator at the time, played a major role in building that support system and coming up with a winning plan for Jones.
The key, of course, is identifying the right guy.
"Each situation is different," McDaniels said. "Young players that come from college, some of them are ready to handle what the National Football League is a little quicker than others."
One other challenge to consider is the state of college football, specifically the type of offenses so many teams utilize. The time constraints of college football mean programs sometimes have to scale down what they do schematically. NFL offenses — and defenses — are far more complex, which creates a steep learning curve.
"There's a difference there," Ziegler said. "But we've seen a lot of people overcome that, and we've also seen offenses that have adapted to that, too. … again, that goes into someone's ability to learn, someone's work ethic."
Contact Vincent Bonsignore at vbonsignore@reviewjournal.com. Follow @VinnyBonsignore on Twitter.