Davante Adams-Aaron Rodgers reunion with Raiders? Don't count it out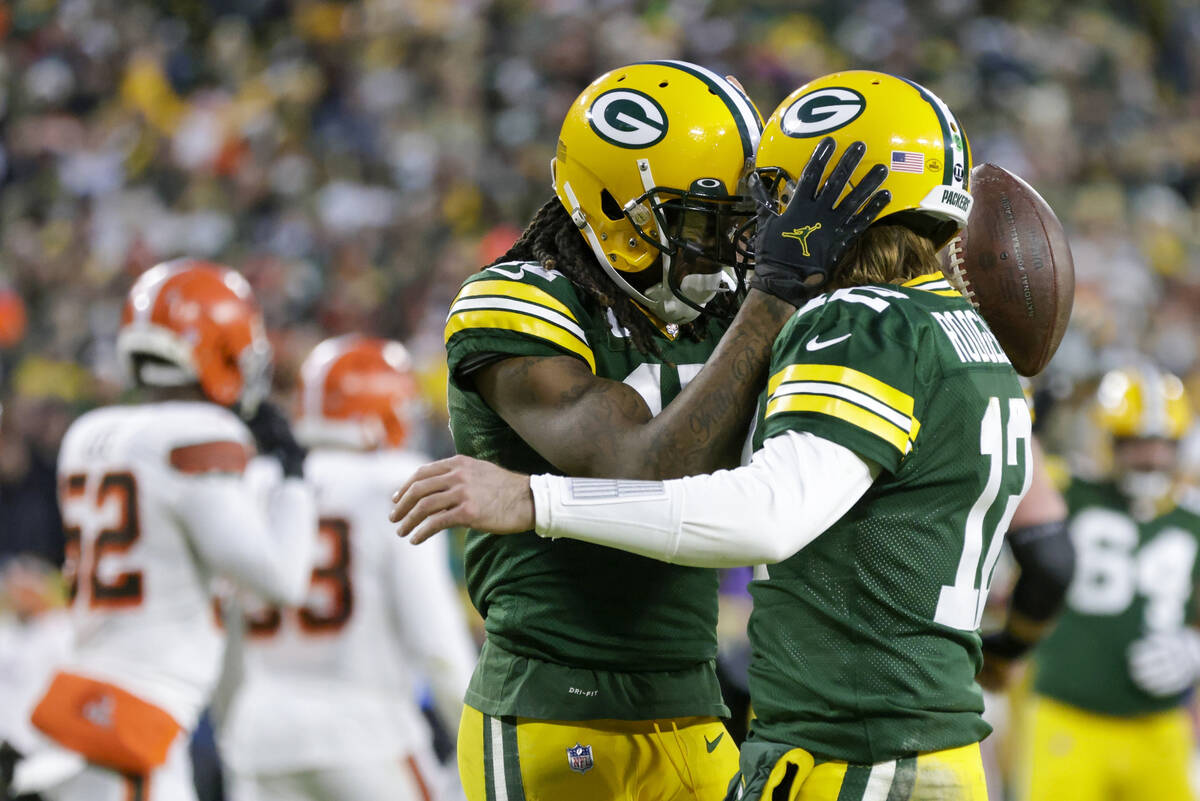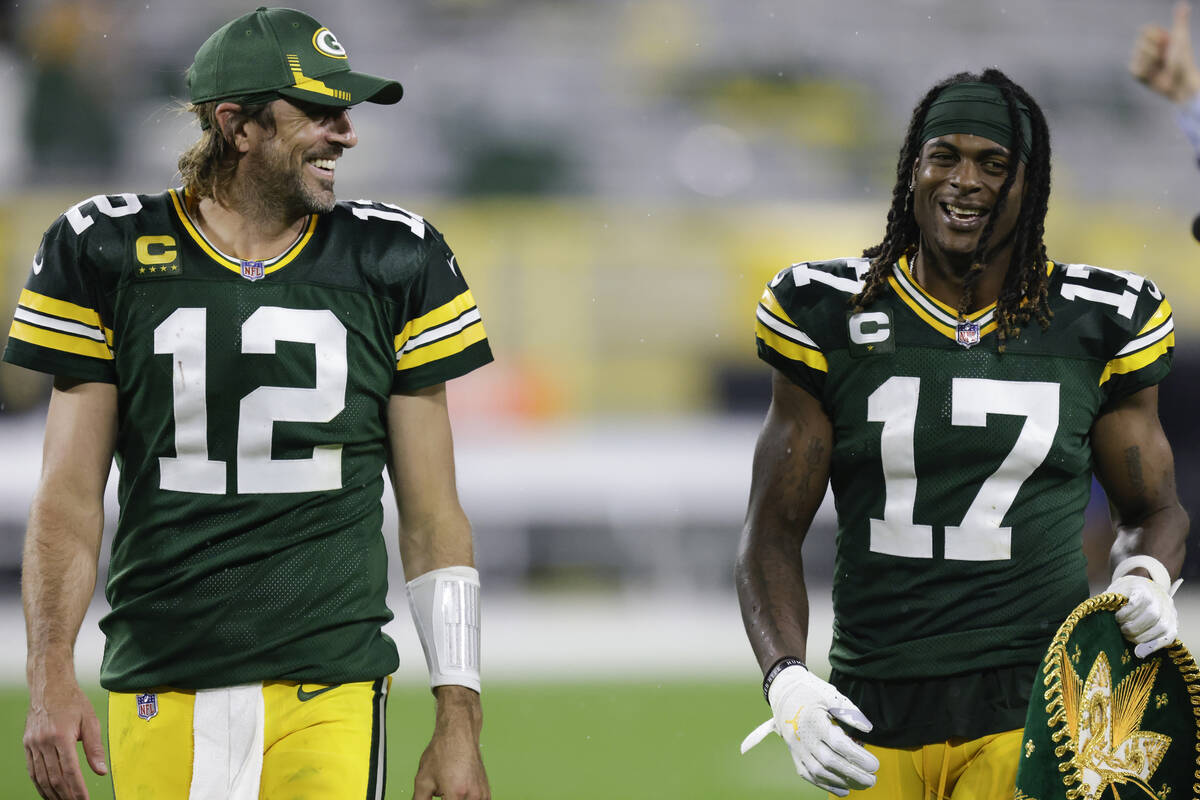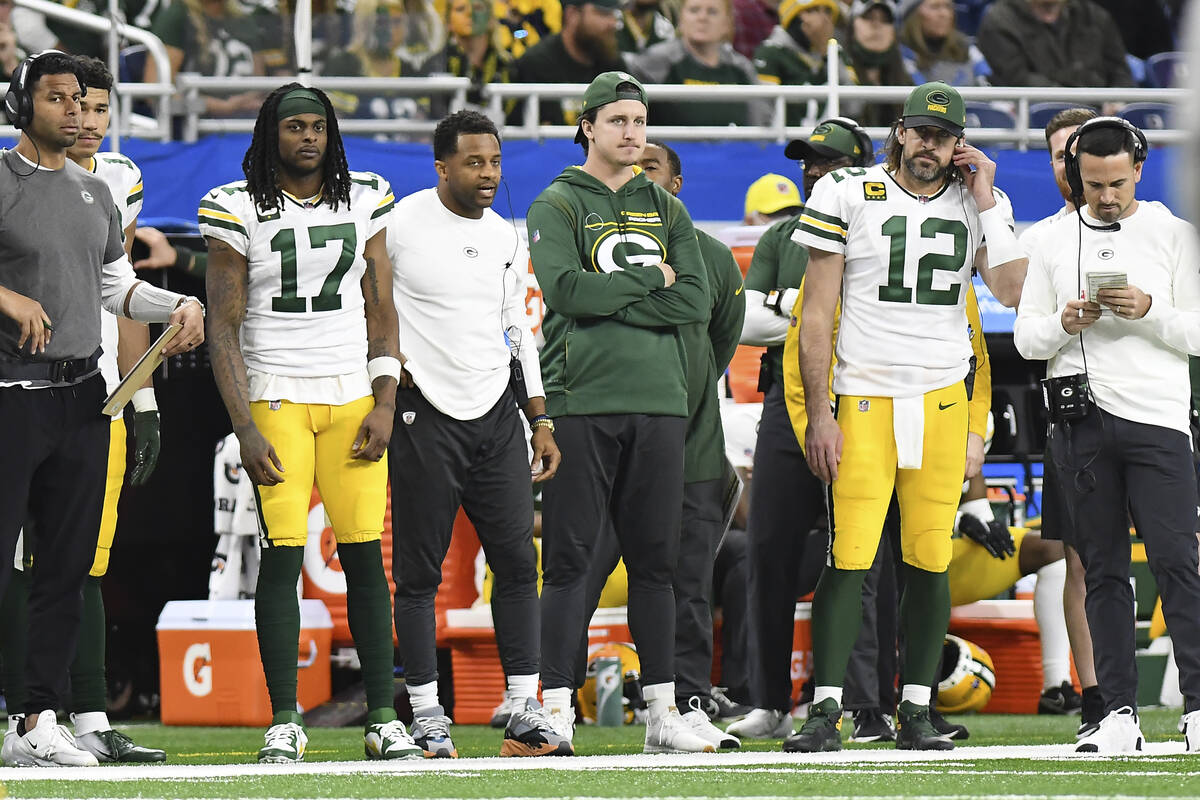 The subtle and emphatic messages being dropped by Davante Adams about a possible reunion with Aaron Rodgers should come as no surprise to anyone who knows him. Specifically, his colleagues in the NBA, a handful of whom have risen to such powerful levels that they can flex their muscles in ways that make their wishes come true.
Adams pulled a page out of that playbook last year when he essentially forced the Packers to trade him to the Raiders. The eight stellar years he produced in Green Bay had armed him with the leverage and clout to make such a power play.
"You see it in the NBA all the time," Adams said. "Guys make it happen and get where they want to be any type of way they got to do it."
Could Adams now be playing the position of point guard to facilitate yet another trade coup for the Raiders, this one bringing Rodgers to Las Vegas? Or, what Adams described as a "dream scenario."
Adams remained mum Sunday when asked if he and Rodgers have talked about such a scenario. But it would be naive to think they haven't broached the idea.
And count on Adams making his case to Raiders general manager Dave Ziegler and coach Josh McDaniels, who have indicated they will keep their star wide receiver in the loop relative to replacing quarterback Derek Carr.
It sets up the real possibility of Adams and Rodgers trying to create a reunion in Las Vegas. The first step would be Rodgers issuing a trade demand. But that seems like a matter of time at this point.
If so, could the Raiders pull off a trade for one of the greatest quarterbacks ever? Would they even want to? And how would that affect their short- and long-range objectives?
Here are some answers.
Can the Raiders trade for Rodgers?
In a word, yes. And there is reason to believe they will explore that possibility should Rodgers become available.
From a financial standpoint, the manner in which Rodgers' contract is written means the Raiders would have to be $60 million under the cap at the time the trade is executed. But some clever salary cap work — and Carr's contract coming off the books — should create the space.
At that point, it's just a matter of dealing with the $60 million Rodgers is scheduled to make in 2023, which includes a $58.3 million option bonus due after March 17. That's an incredible amount of money for one player in one season, but Rodgers said recently on the "Pat McAfee Show" that he's open to reworking his contract.
One possibility is the Raiders guaranteeing Rodgers that same $60 million — and perhaps more — but paying it over a longer period. As one NFL executive explained, they can turn the $60 million into $70 million, with $35 million guaranteed upfront and the other $35 million paid as a roster bonus in 2024.
That would enable the Raiders to allocate more of their 2023 cash budget to other areas of the team, including re-signing running back Josh Jacobs. And it also would mean Rodgers committing to the Raiders beyond one season.
What would it take to get Rodgers?
The word out of Green Bay is the Packers want two first-round picks for Rodgers. That's excessive for a 39-year-old quarterback who has contemplated retirement for the past two years. But rest assured, the cost will be reflective of a four-time MVP.
The Raiders undoubtedly would have to surrender their first-round pick (No. 7) in 2023 and, depending on how many other teams are interested in Rodgers, a 2024 pick ranging from their first to third.
How does this affect the Raiders' present?
If the Raiders can get a multiyear commitment from Rodgers — and a new contract that lessons the cash burden in 2023 — the draft assets they would have to surrender become more palatable.
First, it would allow them to spread their budget more evenly to address needs on the offensive line and defense. Second, while the seventh pick is a huge asset to give up, the Raiders still would have 10 other draft picks — maybe more if they can trade Carr — to upgrade the roster.
As an example, the defending Super Bowl champion Rams have not had a first-round pick since 2016. Yet shrewd decision-making beyond the first round enabled them to surround their core group with sufficient help.
But what about the future?
No doubt, adding Rodgers means reducing the money and assets the Raiders could be using for a more aggressive and immediate defensive rebuild. But by no means would they be signing their long-range future away. They can still draft a quarterback either this year or next while making significant progress in helping the defense.
The bottom line is, good organizations figure out how to balance their present and future.
Contact Vincent Bonsignore at vbonsignore@reviewjournal.com. Follow @VinnyBonsignore on Twitter.