Raiders resist urge to spend haphazardly on free agents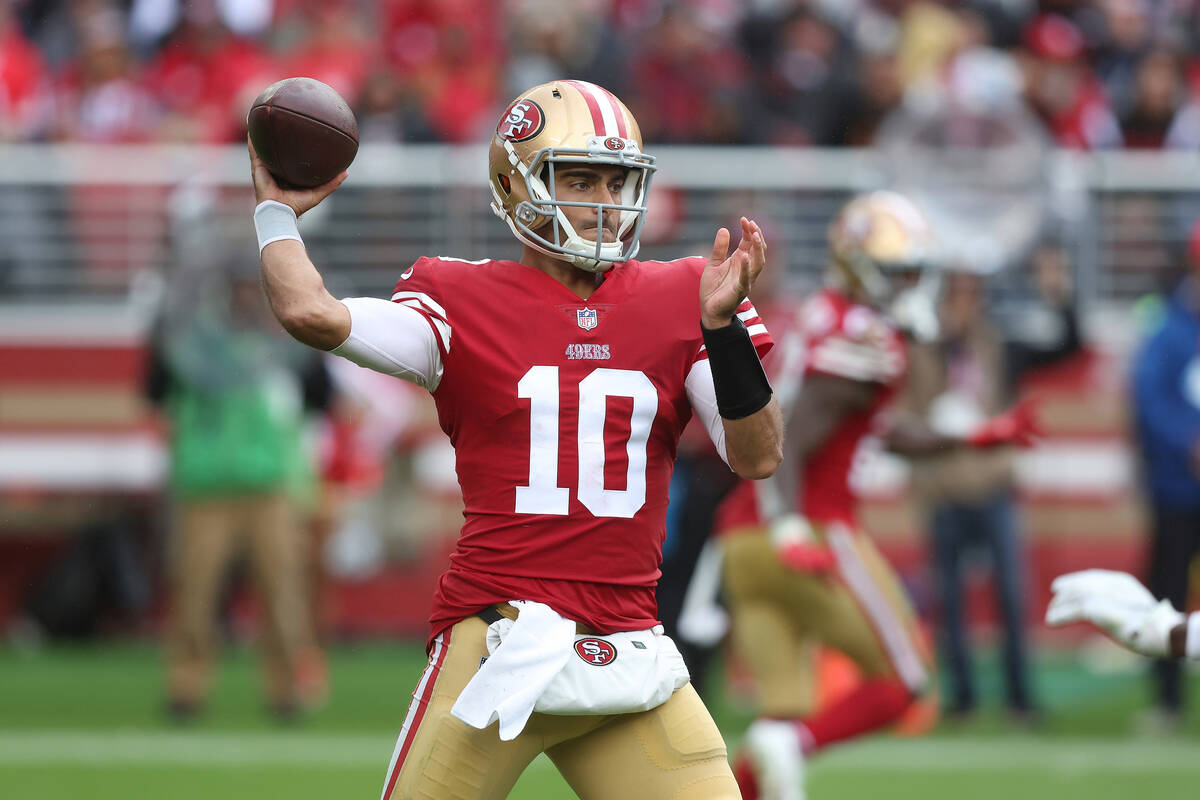 Not long after the Raiders' decision to bench Derek Carr in December, general manager Dave Ziegler sat in an office at the club's practice facility and cast a focused eye toward the future.
He saw a Raiders team whose foundation was built primarily through the NFL draft and development. One that was sprinkled here and there by free-agent acquisitions who supplemented and accentuated the homegrown roster rather than overly relied on them.
Ironically, the Raiders' opponent that week was the NFC West-leading 49ers, and they offered a most telling example of the exact roster utopia Ziegler envisions for his team.
As he rattled off one 49ers player after another, stressing how each was drafted and developed by San Francisco, he paused for a moment and stared wistfully ahead.
He didn't have to verbalize anything to know exactly what he was thinking.
If you are looking for an example of how he and coach Josh McDaniels want to build the roster, look no further than the 49ers.
Which makes the start of free agency this week no big surprise. Partly out of financial prudence but mostly out of philosophy, the Raiders have resisted dipping their toes into the deep end of the free-agent pool.
Maybe in a year or two, when their roster needs are much more narrow and defined, they will go big-game hunting for a difference-maker who helps put their in-house developed roster over the top.
But that day is not here.
Outside of getting quarterback Jimmy Garoppolo, who will be introduced to the media at a Thursday news conference, and Jakobi Meyers, the top wide receiver from a moderate group, the Raiders have been frugal spenders while trying to find value through up-and-coming players.
Like Steelers linebacker Robert Spillane and Eagles safety Marcus Epps. They also brought back cornerback Brandon Facyson, who will compete for a role in their young secondary.
To address their need for perimeter speed, they are signing veteran wide receiver Phillip Dorsett.
They also retained defensive players Jerry Tillery, a situational pass rusher, and reserve safety Roderic Teamer, along with offensive tackle Brandon Parker and backup tight end Jesper Horsted.
The lack of needle-pushing deals probably leaves their frustrated fan base disappointed. And there is an argument to be made that the Raiders appear worse off than last season, especially with the trade of standout tight end Darren Waller to the Giants for a third-round pick.
The Raiders understand the frustration. But they don't want to deviate from their long-term plan just to win the offseason news cycle.
The most important work, from their perspective, begins in April when they try to turn their 12 draft picks into a major part of their foundation. Of those picks, four are in the first 100, including No. 7, and five are among the top 109.
It doesn't mean they are giving up on next season. In Garoppolo, they think they have a quarterback whose teammates will rally around. He will be surrounded by playmakers Josh Jacobs, Davante Adams, Hunter Renfrow and Meyers.
If they nail the draft and get two or three impact defensive starters, maybe they improve marginally on defense and better support what should be a solid offense.
Even if that doesn't happen, there's the sense Ziegler and McDaniels are content with methodically building the Raiders the right way.
Many a Raiders team has crumbled after skipping key steps at critical moments of the process. The latest plan of attack doesn't guarantee Ziegler and McDaniels will finally lift the organization out of mediocrity, but they hope it gives them a fighting chance of succeeding where so many others failed.
Contact Vincent Bonsignore at vbonsignore@reviewjournal.com. Follow @VinnyBonsignore on Twitter.
Raiders additions
— Jimmy Garoppolo, quarterback
— Phillip Dorsett, wide receiver
— Robert Spillane, linebacker
— Jakobi Meyers, wide receiver
— Marcus Epps, safety
— Brandon Facyson, cornerback