Steelers offense searches for identity heading into Raiders game
Updated September 22, 2023 - 11:29 am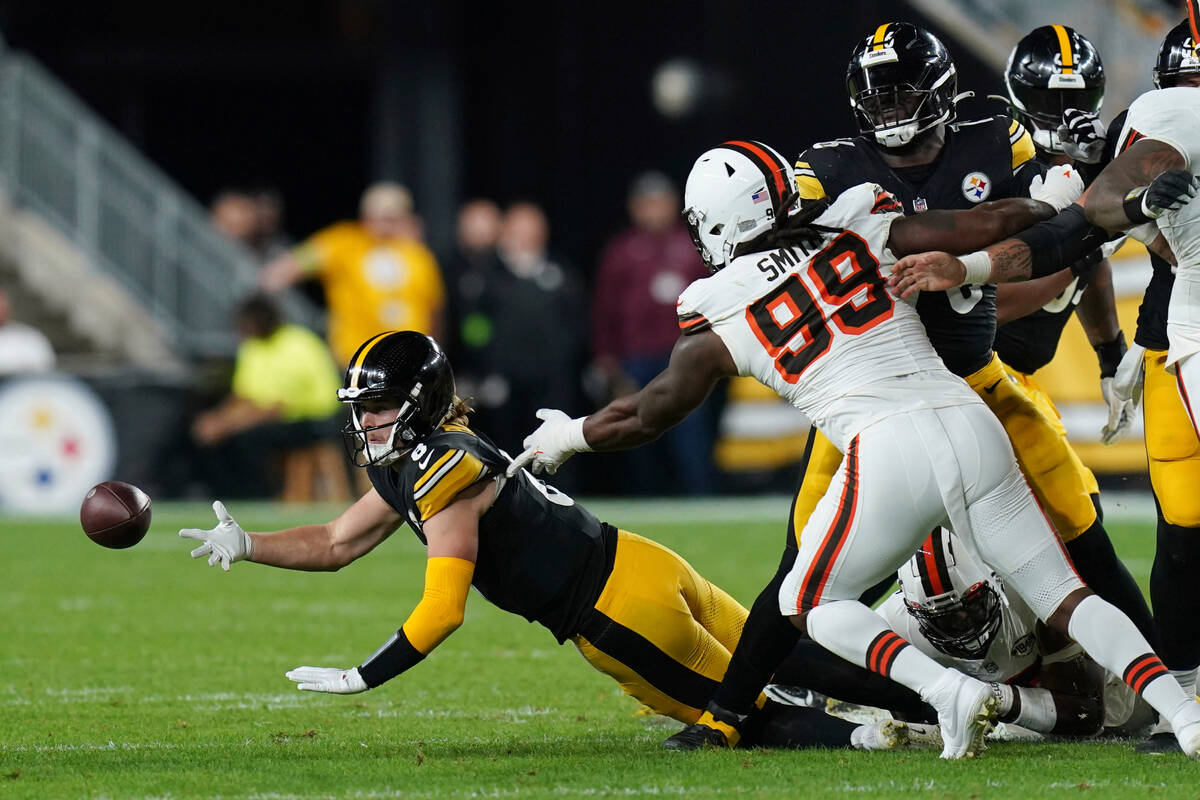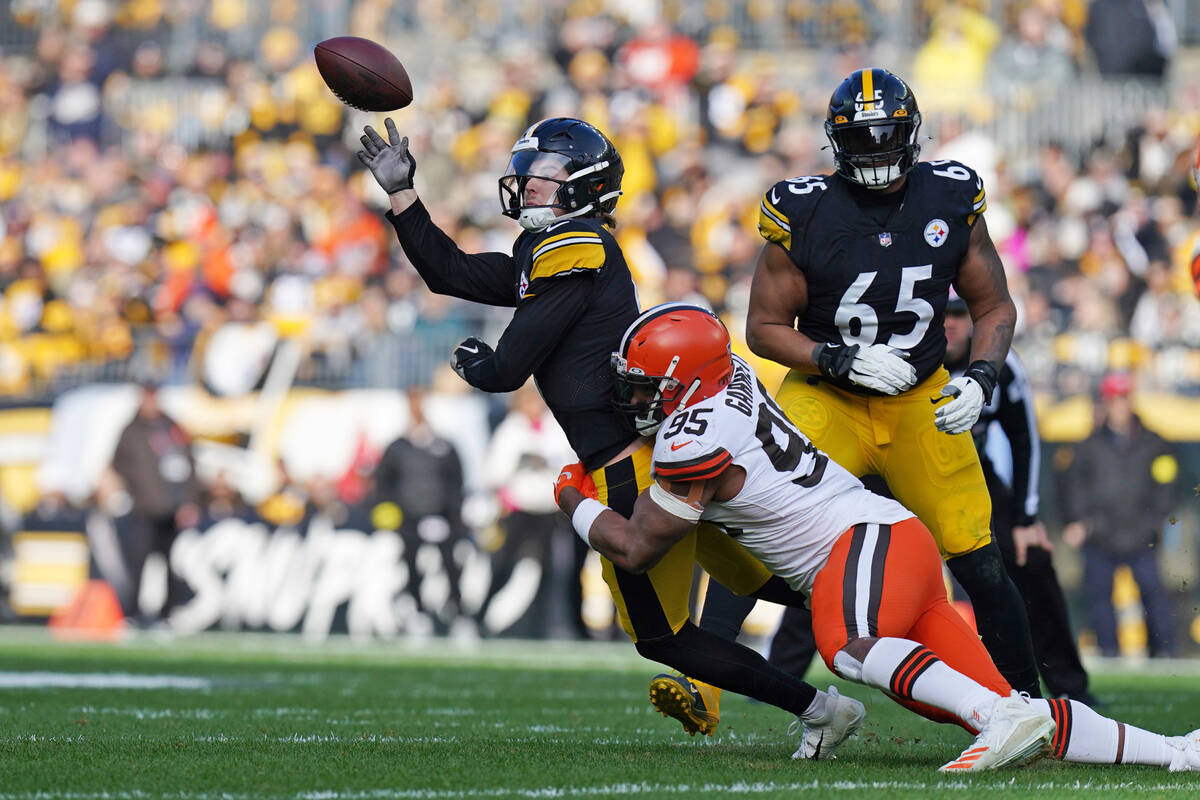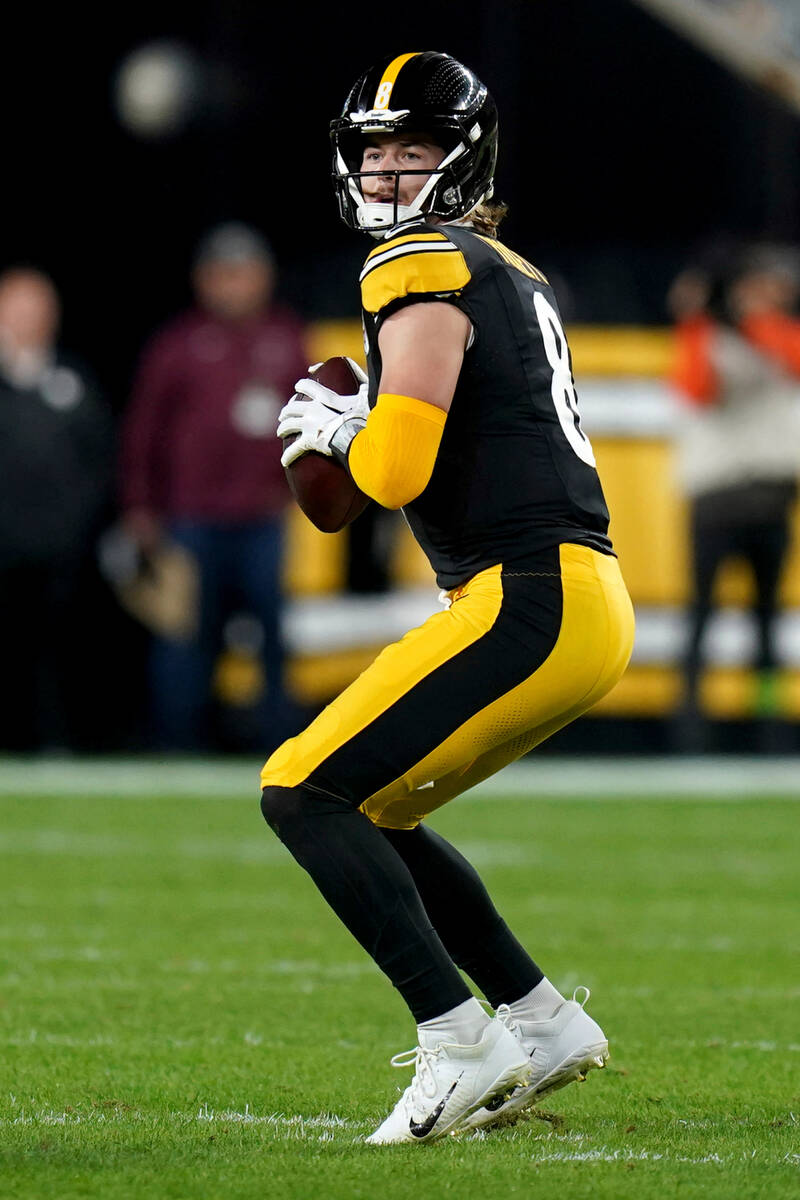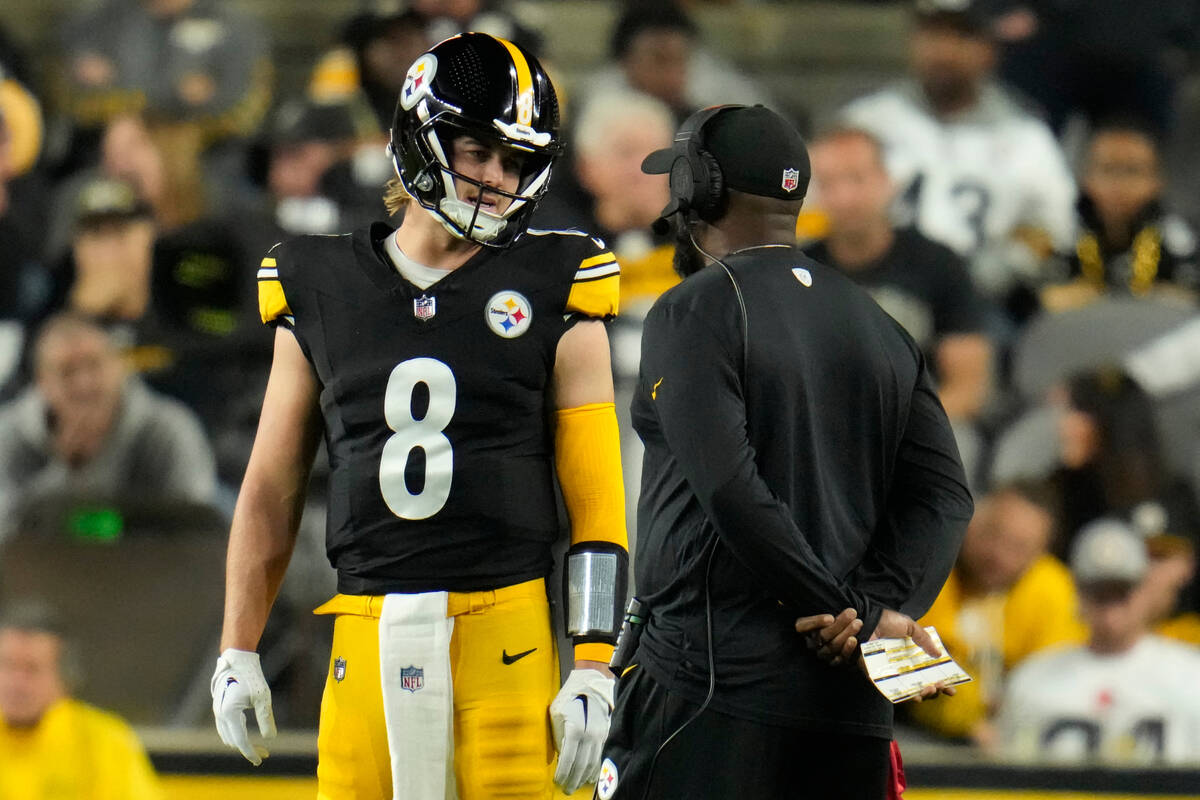 The Steelers played so badly on offense against the Browns on "Monday Night Football" that it's easy to forget they actually won the game.
Not that their 26–22 Week 2 victory did anything to calm the angst of a frustrated fan base wondering whether quarterback Kenny Pickett and the offense can get their act together against the Raiders on "Sunday Night Football" at Allegiant Stadium.
Two games into the season, including a blowout loss to the 49ers in the season opener, and it takes a microscope to find any semblance of actual offense
To put things in perspective, Sharp Football Analysis broke down the numbers, and they are uglier than one might imagine.
Per Warren Sharp, the Steelers are averaging an NFL-low 19.6 yards per drive, 8.0 offensive points scored per game and 0.4 points per minute of possession. Also, a league-low 52 percent of their first downs lead to another first down.
Steelers fans are placing a lot of the blame on offensive coordinator Matt Canada, even calling for him to be fired this week.
"They want us to play better," Canada said. "There's nothing wrong with their passion and those things … We're not running away from it. We expect to be better. We're going to be better."
They can't get much worse. Pickett has more interceptions (three) than touchdown passes (two), and his 18.8 QBR is the worst in the NFL. The only reason the Steelers beat the Browns was because they scored two defensive touchdowns, one more than the offense produced.
Those are startling numbers for a fan base that expected Pickett to take a big step forward in his second season. He understands their apprehension and actually appreciates it.
"People are frustrated," he said. "Nobody likes to be playing like that. From a fan base standpoint, a player standpoint, nobody wants that offense out there that we're putting out right now. We know we have to be better. We're going to keep pushing for that."
Asked if the offense has any identity, Pickett shrugged and said, "Clearly, we don't have one."
The challenge is finding something definitive to build on. The run game, expected to be a staple, is averaging just 41 yards per game, second worst in the league. That's a major disappointment for a club that leaned heavily on its run game in the last half of the 2022 season to protect its rookie quarterback.
"I just want to get back to playing offense the way we know we can play it, running the football, having the play-action of it, getting the guys the ball downfield," Pickett said. "It just seems we're missing an element of that."
It's especially disappointing considering how good the offense looked in the preseason with Pickett in the lineup. It was expected to be a precursor to a successful regular season, but that version of the Steelers has been nowhere to be found.
"We've got to get that mojo that we had in the preseason, where we're playing fast and fluid with confidence, individually and collectively," coach Mike Tomlin said. "We've lost that, to be blunt, in the last several weeks."
Contact Vincent Bonsignore at vbonsignore@reviewjournal.com. Follow @VinnyBonsignore on X.