Top 5 Super Bowl halftime performances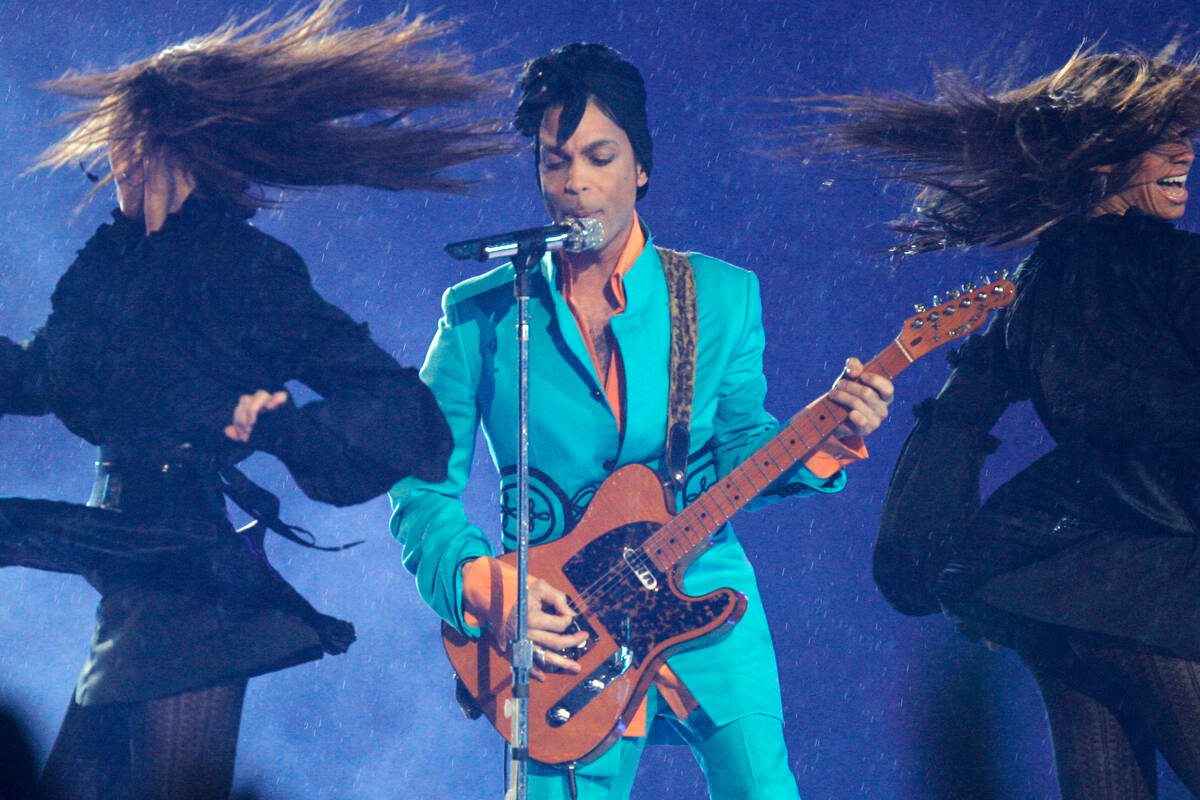 From Michael Jackson to Tom Petty to Prince, some of the most iconic performers of all time have taken the halftime stage at the Super Bowl and created indelible moments.
Here are our top five performances of all time:
1. Prince, Super Bowl 41, Dolphin Stadium (Miami)
Without a doubt, the 12-minute show the Purple Genius put on at Super Bowl 41 — part of which unfolded under rainfall — is heads and shoulders the best halftime show of all time.
Prince pretty much upstaged the game itself by rolling out iconic songs like "Let's Go Crazy," "Purple Rain" and "Baby I'm a Star" while being backed by a marching band.
His impeccable performance of Purple Rain, in the rain mind you, while ripping off a remarkable guitar solo is etched in Super Bowl lore.
2. Beyonce, Super Bowl 48, Mercedes-Benz Superdome (New Orleans)
It was one thing having Beyonce and all her epic talents on the stage in New Orleans performing such hits as "Love on Top" and "Crazy in Love" and "Single Ladies" and "Bootylicious."
But as tremendous as that was, it all went next level when, halfway through the set, Beyonce's besties from her former band, Destiny's Child, joined her on stage for what became one of the most spontaneous and memorable reunions in music history. To see Michelle Williams, Kelly Rowland and Beyonce together again, at the Super Bowl no less, was pure magic.
3. Dr. Dre, Snoop Dogg, Eminem, Mary J. Blige, Kendrick Lamar and 50 Cent, Super Bowl 56, SoFi Stadium (Inglewood, California)
The first Super Bowl in the greater Los Angeles area since 1993 was not going to miss the opportunity to hand over the halftime show to an all-time great local hero in rapper and producer extraordinaire Dr. Dre. And he didn't miss by assembling a who's who in the rap and R&B industry while delighting a worldwide audience with bangers like "California Love," "Still D.R.E.", "I Ain't Mad at Cha," and "The Next Episode."
With fellow artists like Snoop Dogg, Mary J Blige and 50 Cent, Eminem and Kendrick Lamar also performing, the house nearly came down in Inglewood with a set that echoed all the way to Long Beach.
4. Bruce Springsteen, Super Bowl 43, Raymond James Stadium (Tampa, Florida)
Imagine The Boss having to condense his normally three-hour concerts into a 12-minute halftime show? But that is exactly what he did, and it produced one of the most memorable musical performances in history.
The key was dwindling his massive hit list into a tight, condensed set and he hit all the high nights with renditions of iconic songs like "Born to Run, "Tenth Avenue Freezeout" and, of course, "Glory Days."
5. Madonna, Super Bowl 46, Lucas Oil Stadium (Indianapolis)
The long overdue booking of Madonna did not disappoint, and it looks even better in retrospect as one of the most influential and iconic performers of all time was given her due on such a big stage.
From the production value to her memorable entrance on a gold throne to banging out historic songs like "Vogue," "Like A Prayer," "Music" and "Express Yourself," Madonna was on top of her game and created a spectacular musical moment.
Contact Vincent Bonsignore at vbonsignore@reviewjournal.com. Follow @VinnyBonsignore on X.