What if Jimmy Garoppolo can't play for the Raiders?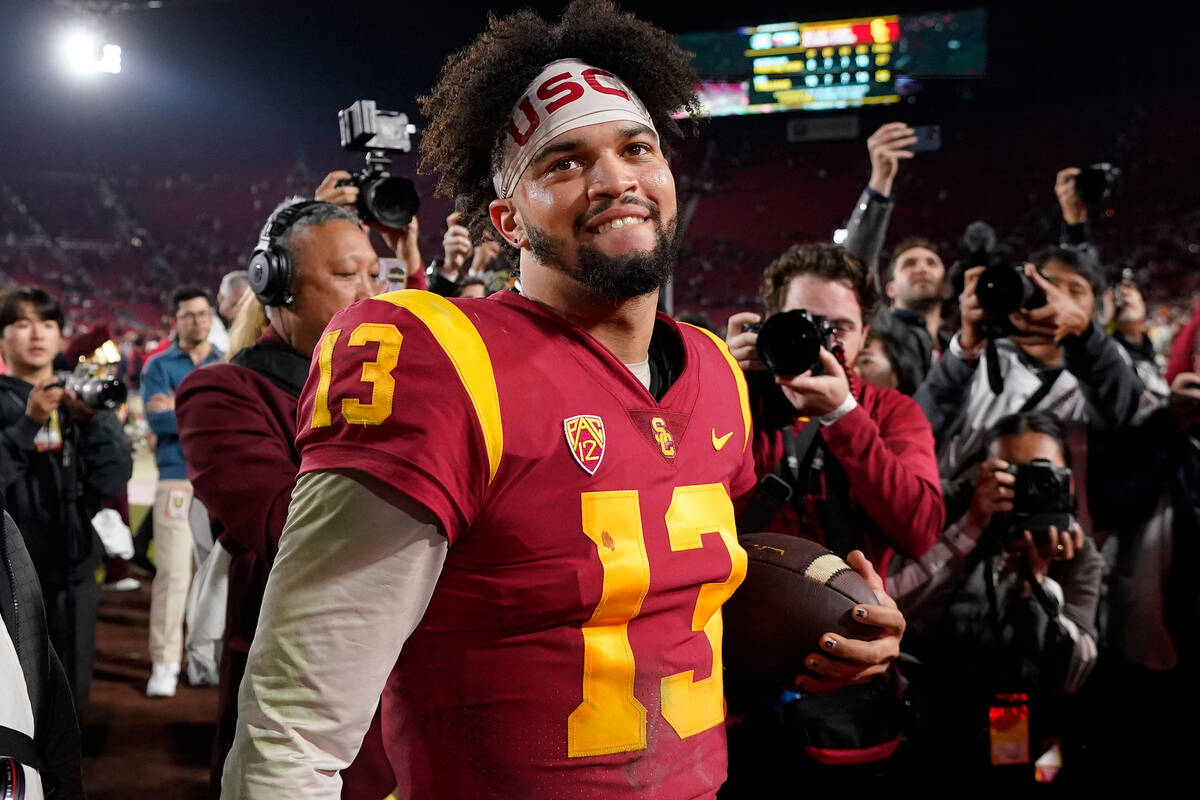 At some point between now and the start of training camp, Jimmy Garoppolo hopes to achieve what he was unable to do upon signing a three-year contract with the Raiders: Complete a thorough physical that enables him to return to the playing field.
As we recently learned, not only is Garoppolo's on-field status predicated on passing a physical, but so is the three-year, $72.75 million contract he signed last March. In fact, the Raiders can walk away from the deal without paying Garoppolo a dime if he can't pass his physical.
The Raiders are optimistic it won't come to that. And their actions — or lack thereof relative to adding a quarterback — suggest they are confident Garoppolo will get the necessary clearances.
But what is their plan at quarterback should Garoppolo not be able to play for them?
Here are their options.
Sign or trade for a veteran QB
It is important to remember that, in a worst-case scenario in which Garoppolocan't play, the Raiders can nullify his contract. That means recouping the $22.5 million salary he is due and potentially diverting it to someone else.
Whether that means using some of it to sign a veteran quarterback — Carson Wentz, Matt Ryan, Teddy Bridgewater, Joe Flacco and Nick Foles are free agents — or using all of it to help facilitate a trade for one. The Rams' Matthew Stafford, the Titans' Ryan Tannehill and the Vikings' Kirk Cousins are three quarterbacks whose teams could be open to a deal.
As it relates to the free agents, one or all of them should still be available by the time the Raiders get clarity on Garoppolo. So, at this point, the Raiders have a decision on their hands.
Does Foles, Bridgewater or Ryan — who, incidentally, is set to make his television debut with CBS this year — move the needle any more than current Raiders backup Brian Hoyer? As importantly, would their presence close to the door to the Raiders' opportunity to get a good look at rookie quarterback Aidan O'Connell, who almost assuredly would get extensive playing time if Garoppolo is a no-go?
In terms of trading for a Stafford or Cousins, again, that requires the Raiders to take a good long look at themselves.
If they truly believe they are a playoff-caliber team, both offensively and defensively, they owe it to themselves and their veteran players to at least look into acquiring a playoff-caliber quarterback.
On the other hand, the assets it would require to add a quarterback of that caliber, both financially and draft picks, would likely be better served as resources to build a championship-quality roster. Even if it means delaying the addition of the all-important quarterback.
Tom Brady?
This all sounds great. With Brady, the seven-time Super Bowl champion quarterback in the process of buying a piece of the Raiders, it makes all the sense in the world that he could come out of the owner's box to save the day as an emergency replacement for Garoppolo
But this seems like a too-good-to-be-true proposition.
Brady's purchase of a minority share of the Raiders is in the hands of the NFL and, eventually, the league's 32 owners. It will most likely go to a vote for approval in October.
If he has any thoughts of returning to the field, he and Raiders owner Mark Davis need to put a halt on their agreed-upon transaction before it goes to approval. And given how they literally just submitted it to the NFL less than two weeks ago, it doesn't seem like Brady is even entertaining that possibility.
Could it happen? Sure.
But it's far more complicated than some might think.
The 2024 draft
If Garoppolo is healthy and the Raiders rookie and free agent draft classes lend a helping hand, this club realistically tops out as a nine-win team. Maybe 10 wins. Which potentially puts them in line for a Wild Card spot.
Stafford, Cousins and Tannehill likely offer the same ceiling. The available free agents likely represent something far less.
All of which raises an important question.
Would the Raiders be better off rolling with Hoyer, as limited as he might be, or handing it over to O'Connell to get a long look at him, and simply dealing with whatever the consequences might be?
Maybe O'Connell seizes his opportunity and becomes the Raiders' long-range quarterback.
Or maybe he inevitably struggles, and the Raiders season goes south, and by the end of the season, they secure a draft spot that provides them access to USC's Caleb Williams or North Carolina's Drake Maye.
In the long-range future of the Raiders, doesn't that make better sense than scrambling to add a quarterback who provides no guarantees he'll add more wins than the one he is replacing?
Contact Vincent Bonsignore at vbonsignore@reviewjournal.com. Follow @VinnyBonsignore on Twitter.