Gonzaga's Strawther ready to move on The Day After The Shot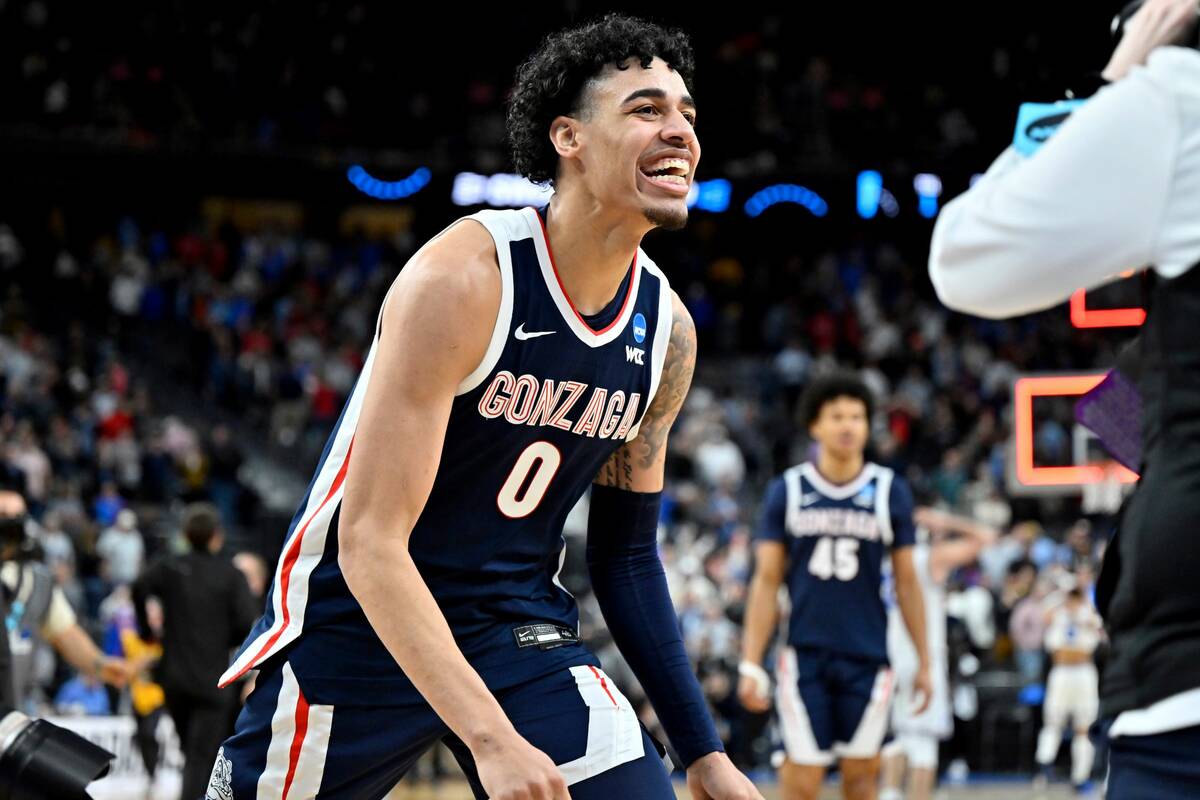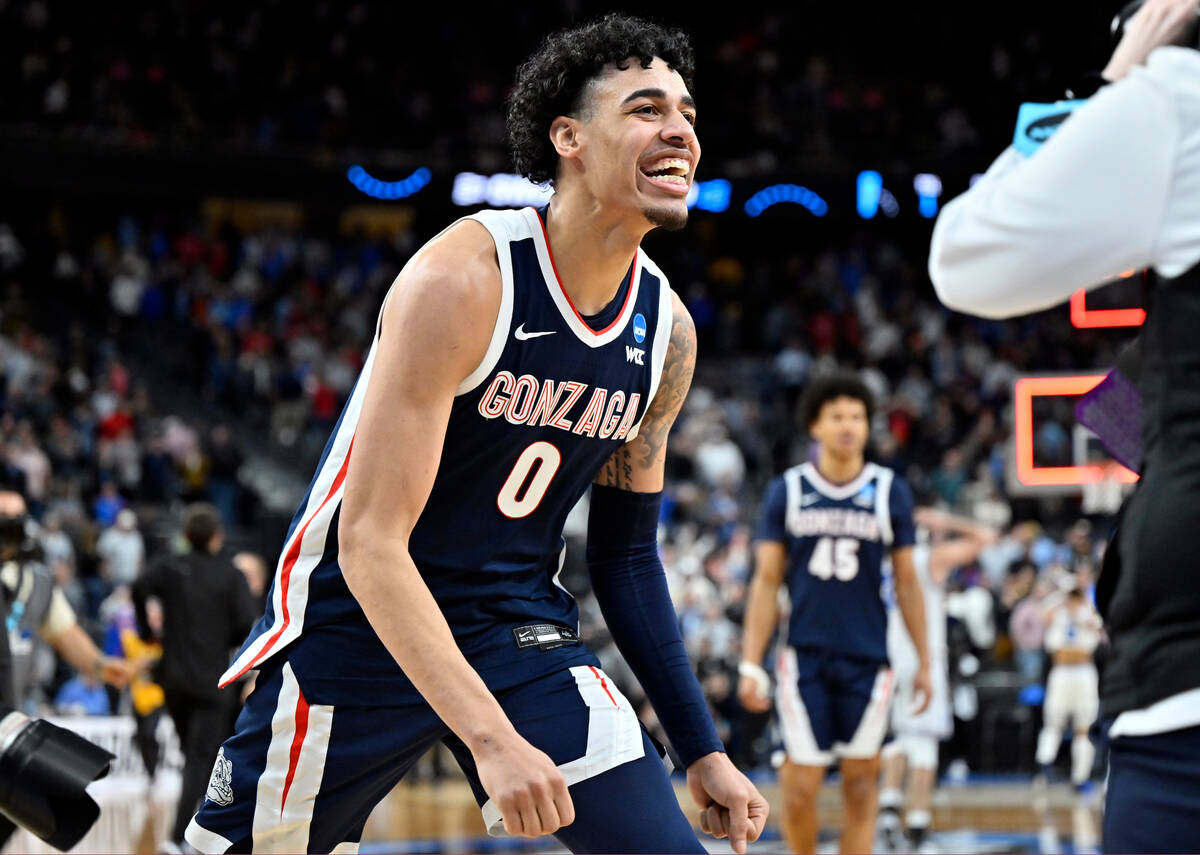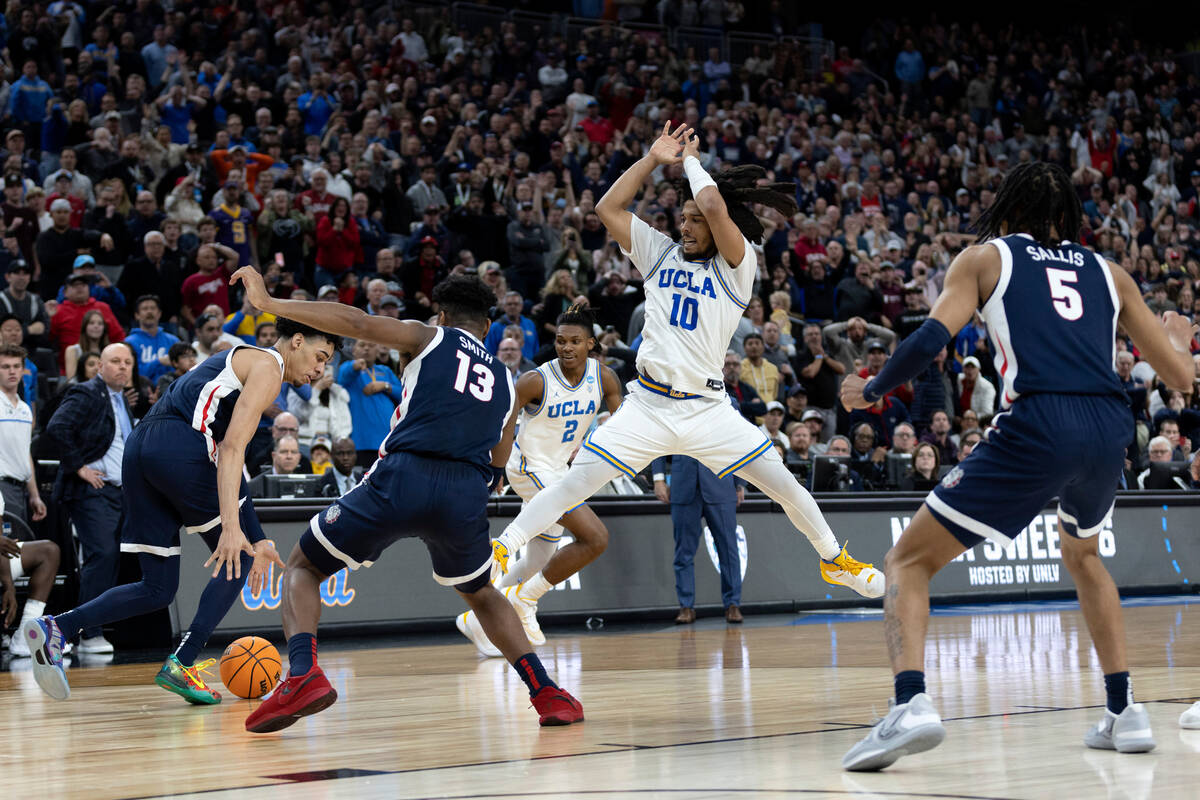 It felt good when the ball left his hands. It was on line from the beginning. Seemed like 30 seconds passed before knowing the outcome. Before it fell through net.
Julian Strawther trusted his work, his preparation, his confidence.
"If you don't put in the work, maybe it haunts you if you miss," he said. "But if you do, you can live with the results."
The Day After The Shot.
Strawther's make from the logo at T-Mobile Arena on Thursday night lifted Gonzaga past UCLA and into the Elite Eight of this West Regional, the former Liberty High standout having his number called in the biggest and brightest of moments.
His memorable hoop came with 7.2 seconds remaining.
The final score was 79-76. The memories … a lifetime's worth.
Practices the play
The third-seeded Zags (31-5) meet No. 4 Connecticut (28-8) at 5:49 p.m. Saturday night for the right to advance to the Final Four in Houston.
It's true, Gonzaga practices such end-game situations all the time. The Bulldogs run this specific play — one Villanova used in beating North Carolina for the national championship in 2016 — to get the junior Strawther such an attempt if defenses sag off him. The Bruins did.
The result: an automatic entry into the "One Shining Moment" highlight reel.
Mark Few needed a wing player with size who could score. That's what the Gonzaga coach remembers most about recruiting the 6-foot-7-inch Strawther. Watched him go for 40 or so one night for the Patriots. Remembers how effortlessly Strawther got baskets.
"He fit the bill perfectly," Few said.
The final seconds ticked away, and a 3-point heave from UCLA missed, and Strawther ran over to the Gonzaga cheering section. He hugged his father, Lee, and two sisters. He celebrated with teammates.
He watched the shot often Thursday, on television, on his phone, until he had to turn things off. Said he would have been up all night had he answered all the texts and calls.
The Las Vegas native done well.
"I'll remember this forever," he said.
He can't put a number on those times he has taken a shot from such distance. Has to be thousands. He said it's not as if he's on a court just throwing up attempts for the heck of it. He focuses on each and every one.
The question now is about moving on, about taking such an emotional moment and putting it to the side to prepare for the hottest team remaining in the bracket.
Nobody left is playing better than UConn.
Nobody looks like a more complete side.
"We've worked too hard to get to this point and not go further," Strawther said. "We can't dwell on the past of (one shot), of an amazing moment. Gonzaga is built around winning. That's what makes this place so special."
Put in work
What makes the shot so special is that he never wavered, never doubted his form, never gave it a second thought that he had made just four of his previous 14 attempts before letting the game-winner fly.
It's the unconscious nature of a great shooter to always trust the next one is going in. He just elevated and let it go. Seemed like forever before it came down.
"Even in pickup games during the summer, if it's game-point, Julian is taking that shot," Zags senior forward Anton Watson said. "I was on the sideline, and it felt like a really long time once he shot it. It was like in slow motion with everyone just watching the ball.
"But you just have to have faith. Just flip it to Julian and let him shoot it."
And if he has put in the work — which Strawther has done tirelessly for years — magical moments are born.
Yes. He will live with this particular result.
Contact Ed Graney at egraney@reviewjournal.com. Follow @edgraney on Twitter.