Horsemen's group tries to head off horse racing reform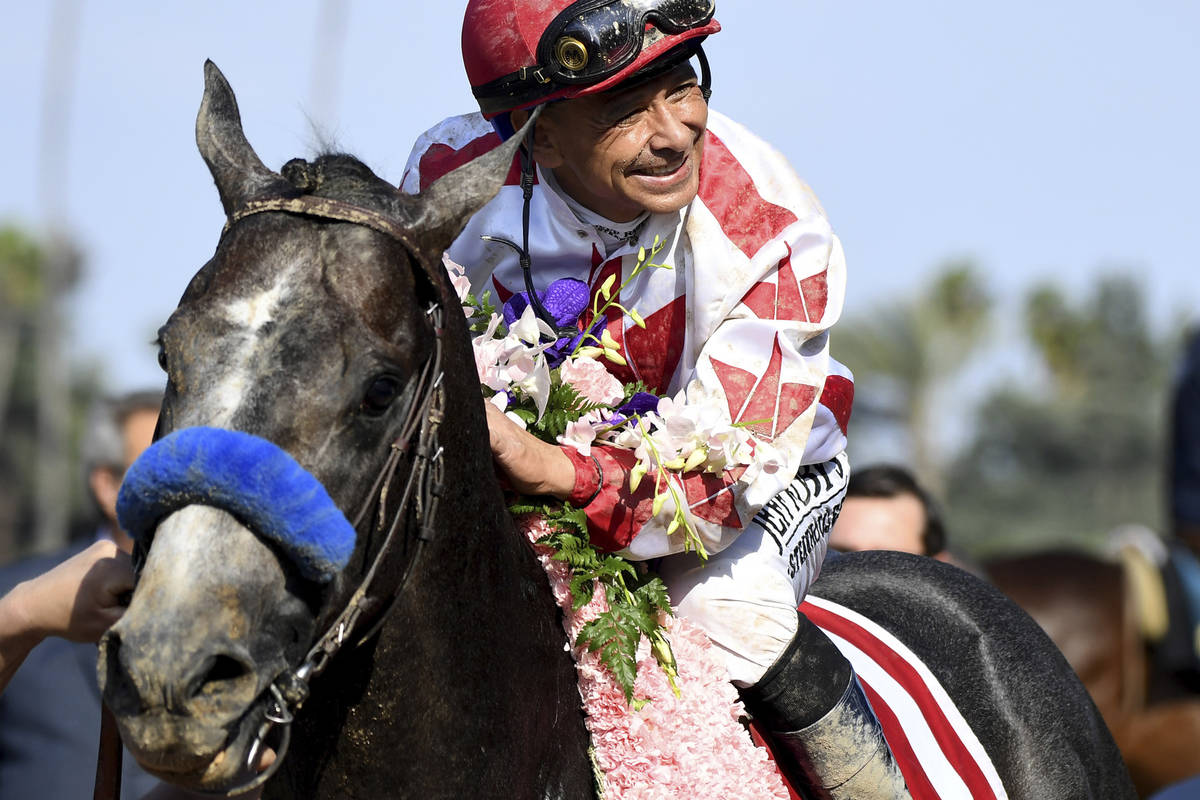 The creation of the first federal regulatory body for horse racing hit a not unexpected speed bump this week when a national horseman's group filed a lawsuit arguing the new law is unconstitutional.
The National Horsemen's Benevolent and Protective Association filed the suit Monday in a U.S. District Court in Texas in an attempt to prevent the Horseracing Integrity and Safety Act of 2020 from being implemented next year as planned.
The law, passed by Congress and signed by former President Donald Trump in December, calls for the creation of a federal body to design and implement uniform national horse racing medication and racetrack safety standards in the 38 states that conduct pari-mutuel horse racing.
The HBPA lawsuit argues that the law is unconstitutional because it delegates legislative authority to a private organization and private individuals selected by a private nominating committee. Although the new Horse Racing Integrity and Safety Authority will be overseen by the Federal Trade Commission, the lawsuit notes that the FTCisn't allowed to draft rules and is not involved in enforcement of those rules.
The Jockey Club and National Thoroughbred Racing Association both denounced the move to block the law and predicted it will fail.
The list of states whose NHBPA affiliates joined the suit — Arizona, Arkansas, Indiana, Illinois, Louisiana, Nebraska, Oklahoma, Oregon, Pennsylvania, Washington and West Virginia — also is interesting. It suggests that the new law has opened a fissure between major racing states like California, Florida, Kentucky and New York and tracks in the secondary markets over the expected costs of the new enforcement measures.
Santa Anita, Del Mar reopening to fans
Both Del Mar and Santa Anita announced this week that they expect to reopen to fans soon.
Santa Anita said Thursday that it anticipates reopening to the public at limited capacity beginning April 2. That would be the day before the 84th running of the prestigious Santa Anita Derby. No walk-up tickets will be available initially, it said.
The Del Mar Thoroughbred Club, meanwhile, said Tuesday that it expects to have some spectators on hand when it opens its 31-day summer meeting on July 16, though officials did not reveal any specifics.
Louisiana Derby off-limits to Nevada players
Nevada horseplayers and visitors to the Silver State will not be able to wager on yet another major Kentucky Derby prep on Saturday: The $1 million Louisiana Derby at the Fair Grounds.
The ongoing simulcast dispute between the Nevada Pari-Mutuel Association and Churchill Downs Inc., which owns the Fair Grounds, is the by now familiar culprit behind the blackout.
Mandaloun, winner of the Grade 2 Risen Star Stakes over many of his rivals, is the deserved 8-5 favorite in the field of eight, but I see three possible upsetters: Proxy (7-2), the Risen Star runner-up who adds blinkers and could get a boost similar to the one Mandaloun enjoyed when he added the hood in their last meeting; Hot Rod Charlie (3-1), a West Coast invader who may see how his California speed fits in the Midwest, and Midnight Bourbon (5-1), who showed a lot of grit when finishing third to Mandaloun.
Mike Brunker's horse racing column appears Fridays. He can be reached at mbrunker@reviewjournal.com or 702-383-4656. Follow @mike_brunker on Twitter.
Ellis Starr's Louisiana Derby analysis
It is still early in the season, so much so that horses which have only run a couple of times can win Kentucky Derby prep races like the Louisiana Derby. This was evidenced last weekend when Concert Tour won the Rebel Stakes in only the third start of his career and his first in a two-turn race. Run Classic has already run two turns so that is not a question and in that regard he is one step further along as compared to Concert Tour. Run Classic debuted in mid-January in a sprint and finished second of 10, earning a 94 Equibase Speed Figure in the process. Stretched out to 1 1/16th mile for career start number two four weeks later, on the same day as the Risen Star, Run Classic stalked the pacesetter while third in the early stages, put in a quick burst to get to the front with an eighth of a mile to go, then coasted home to an easy three and one-quarter length win. Although he earned a 90 figure, I feel he could have run faster if need be. Putting those figures in perspective, likely Louisiana Derby betting favorite Mandaloun earned a 97 figure winning the Risen Star. Being as Run Classic is more lightly raced he may have more improving to do as compared to Mandaloun and others already proven competitive in similar races. Specifically, making his third career start and second in a route, Run Classic has a lot of potential to leap frog over the more logical contenders and post the upset to win. That is exactly what By My Standards did to post the upset win in this race in 2019 at odds of 22/1 when winning the race after breaking his maiden in a route over the track one race earlier. By My Standards was trained by Bret Calhoun, who trains Run Classic, and that is precisely why I'm choosing Run Classic to post the upset win in the Louisiana Derby.
Hot Rod Charlie entered the Breeders' Cup Juvenile last November off a maiden win in a route. Then in the Juvenile and making his second consecutive start in a dirt route, Hot Rod Charlie finished second at odds of 94 to 1, earning a career-best 100 in the process. Returning for his 3-year-old campaign at the end of January, Hot Rod Charlie proved his Breeders' Cup effort to be no fluke as he closed from fourth in the Grade 3 Robert B. Lewis Stakes at Santa Anita after stumbling at the start, missing the win by inches in a three horse photo. The 97 figure earned can logically by improved upon in his second start off a layoff so Hot Rod Charlie deserves strong consideration as a contender to win this race.
Mandaloun won the first two races of his career, both sprints, with a 97 figure in the best of the pair. Stretched out to two-turns for the first time in the Lecomte Stakes, Mandaloun was really no threat for wire-to-wire winner Midnight Bourbon but did finish just a head behind runner-up Proxy, perhaps because the winner got an uncontested lead and also because the winner had the experience of running two-turn races previously. Improving off the experience, Mandaloun turned the tables on Midnight Bourbon to win the Risen Star clearly by one and one- half lengths, equaling the 97 figure earned one month earlier. Since the distance of the Louisiana Derby is only 1/16th of a mile farther than the Risen Star, I don't see any issue with Mandaloun running his best here. Whether that best effort is good enough to beat the improving Run Classic and Hot Rod Charlie is the reason why this race will be a great one to watch and wager on.
The rest of the field, with their best representative Equibase Speed Figures: Midnight Bourbon (99), O Besos (94), Proxy (97), Rightandjust (90) and Starrininmydreams (88).
Ellis Starr is the national racing analyst for Equibase. Visit the Equibase website for more on the race or to purchase handicapping products.