Guard Sam Merrill carries heavy load for Utah State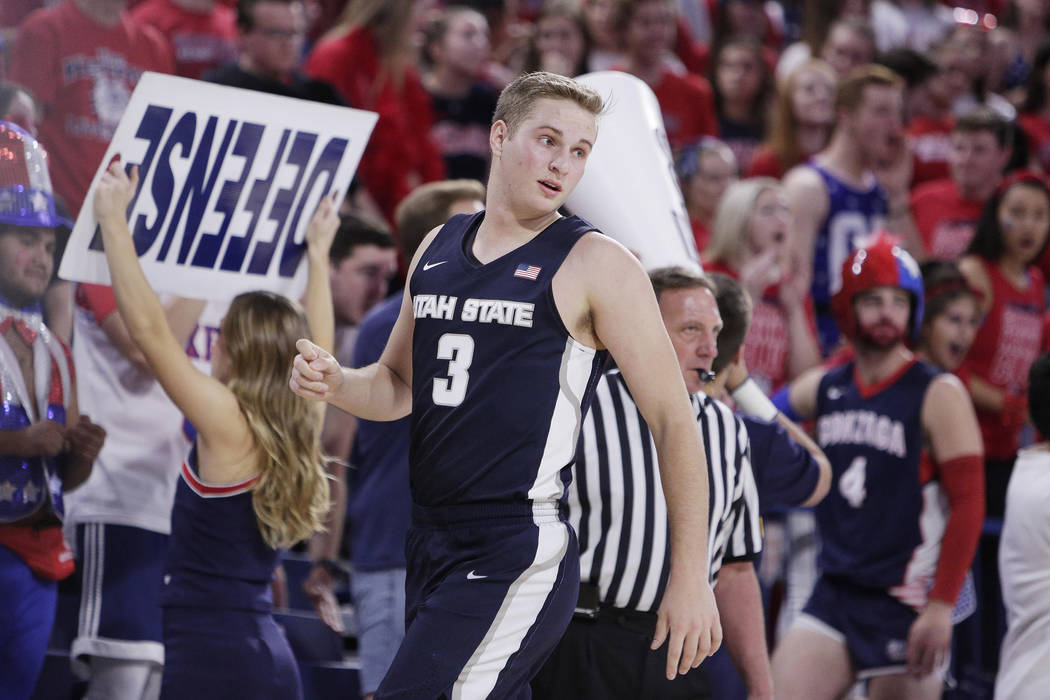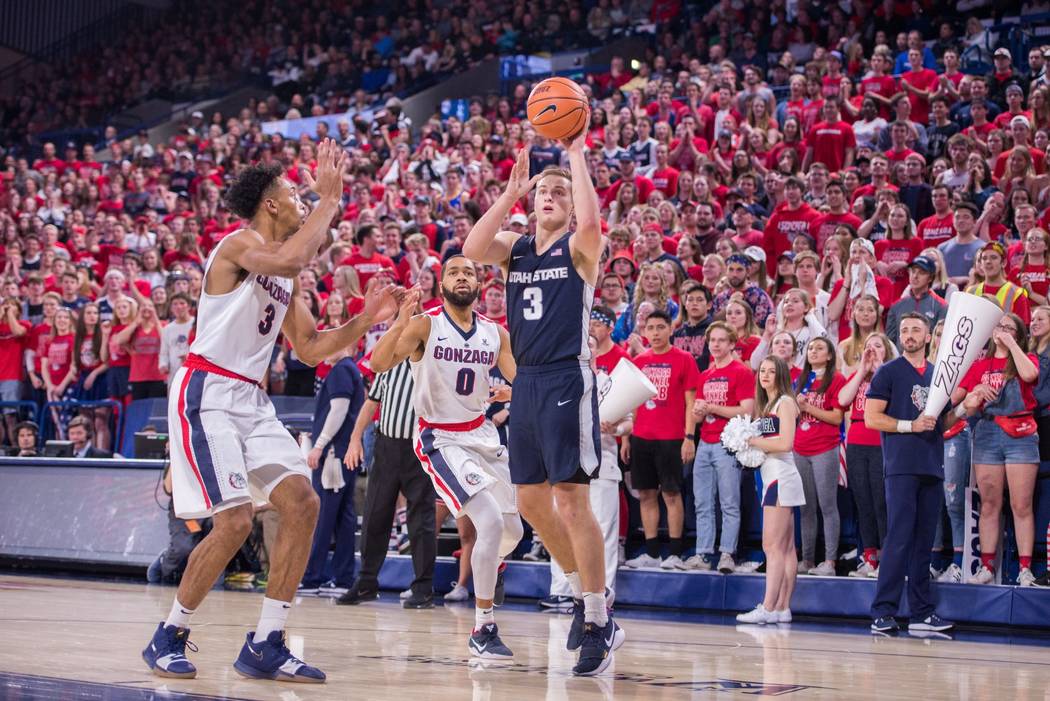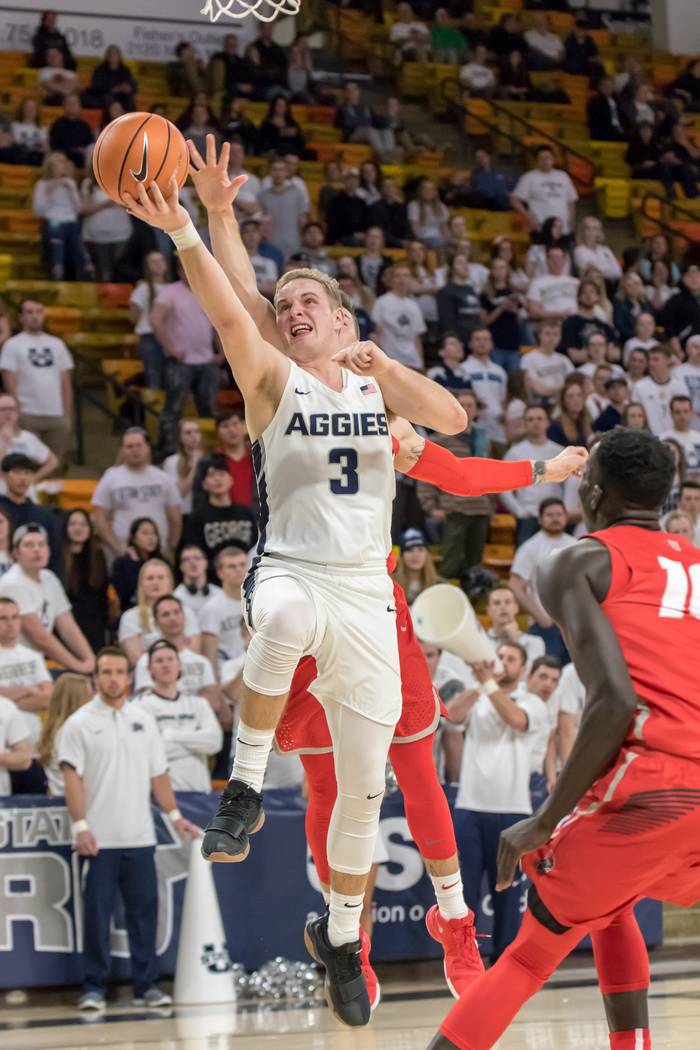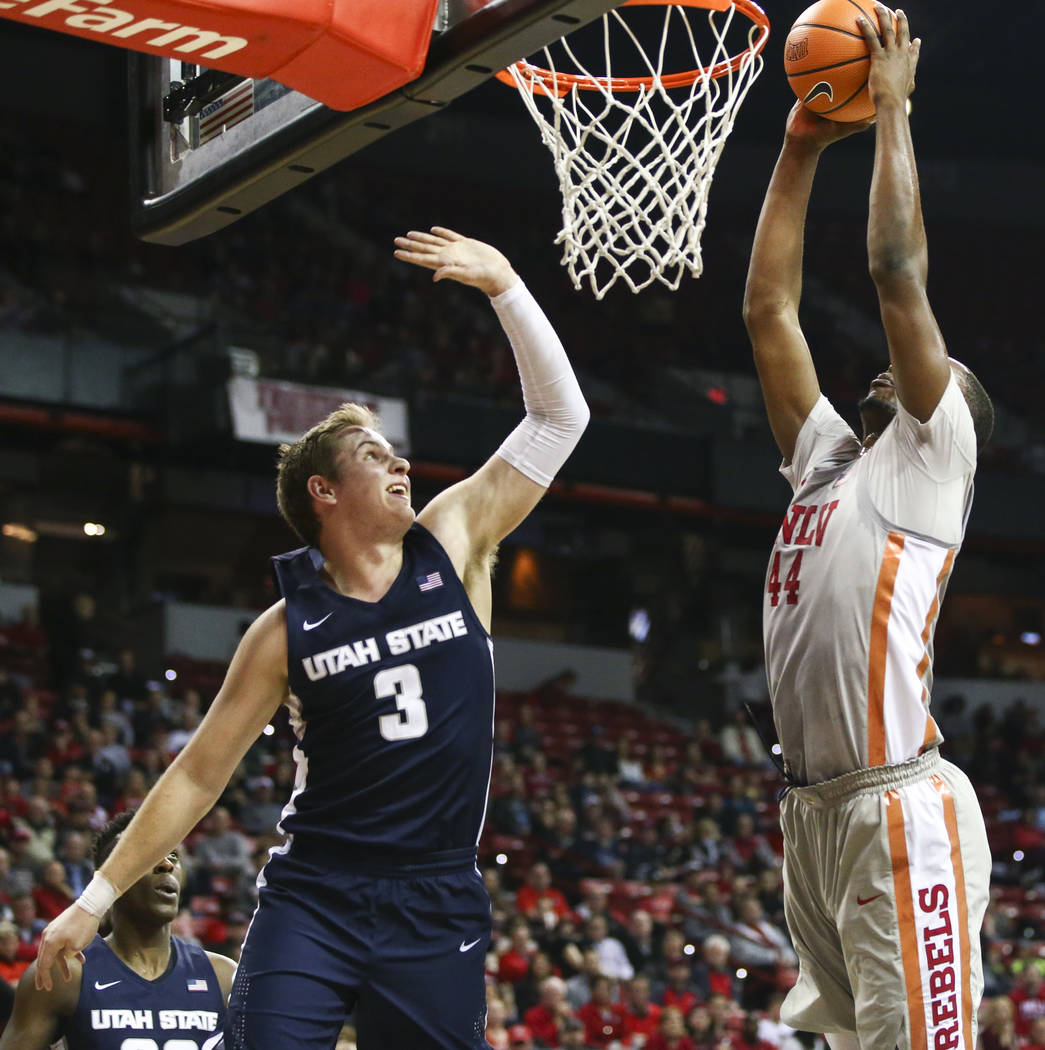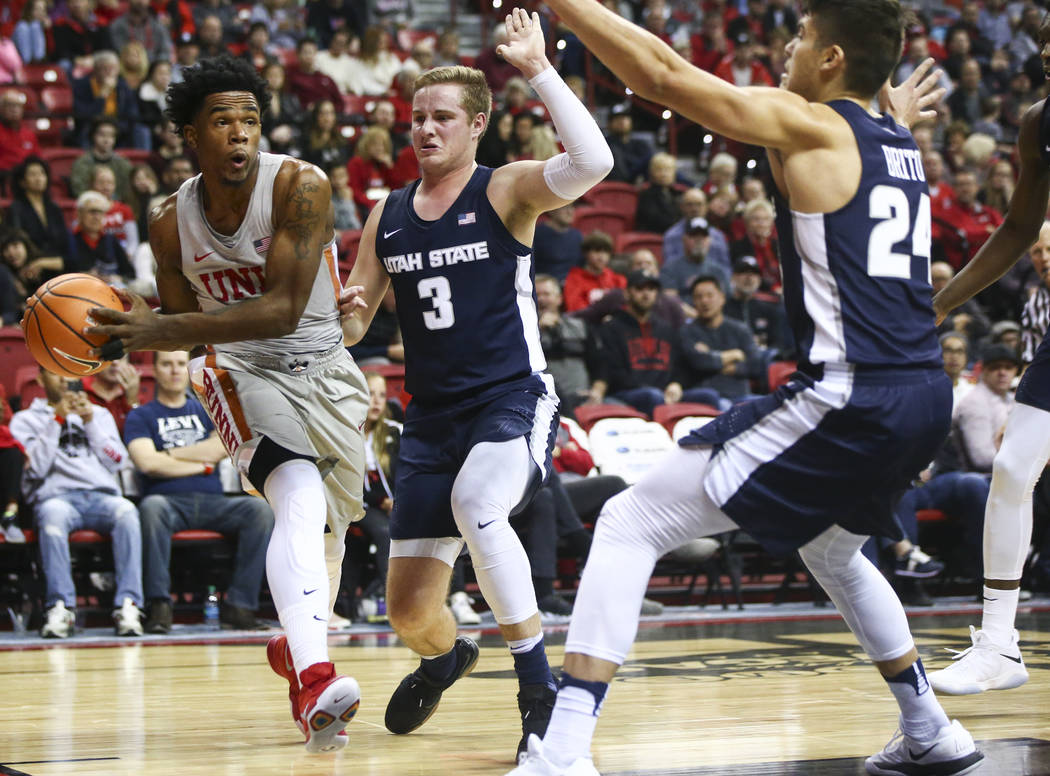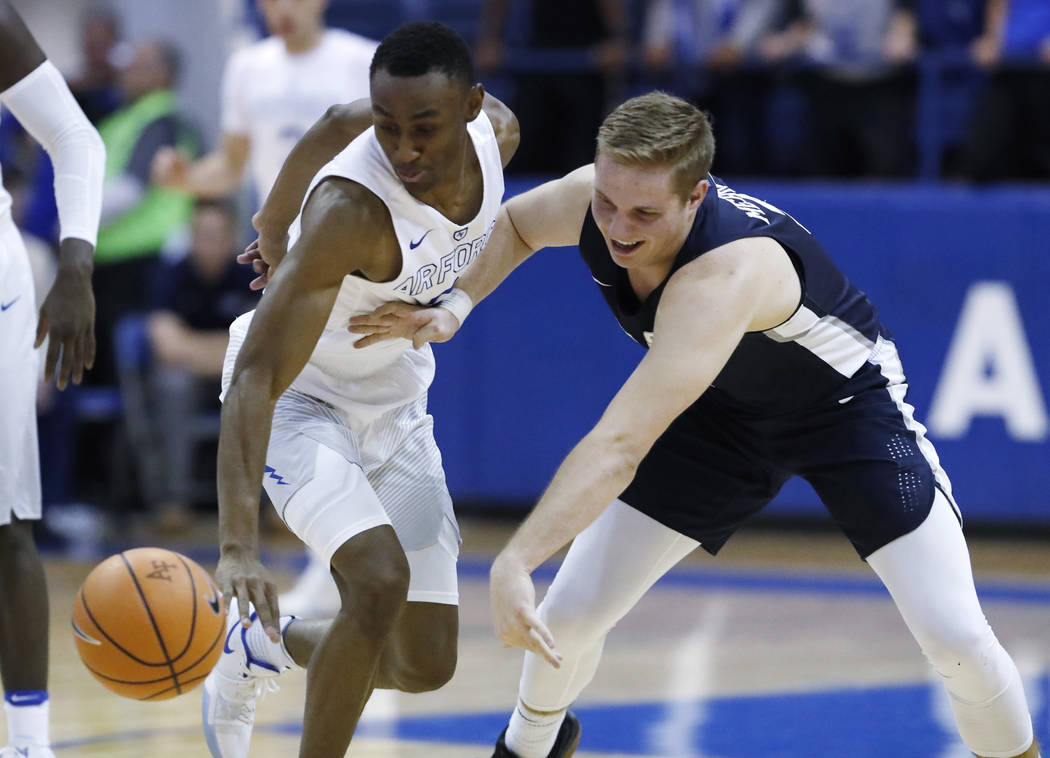 The momentum had swung back and forth in the Jan. 6 game at the Thomas & Mack Center, and with his team trailing by a basket, Utah State sophomore guard Sam Merrill stepped up to take the night's biggest shot.
He calmly delivered the 3-pointer with 1:42 left that put the Aggies ahead by a point over UNLV and ahead for good in an 85-78 victory over the Rebels.
"Our coach (Tim Duryea) ran a great set, and I was able to get an open look," Merrill said. "When there's a moment like that, you've got to step up and rely on all the work that you've put in. I stepped up and shot it, and obviously it went in, and Koby (McEwen) was able to hit a big shot later. Going forward, that's helped me with my confidence in the first half and second half of games to be able to hit whatever I need to hit for the team."
The teams meet again Saturday, and both are trending in the wrong direction with matching four-game losing streaks. UNLV (19-11, 8-9 Mountain West) visits the Aggies (14-16, 7-10) at 6 p.m. at Dee Glen Smith Spectrum in Logan, Utah.
The winner gets the seventh seed in next week's Mountain West tournament at the T&M, and the loser will get the eighth seed. The Aggies are 1½-point favorites in the game, which will be streamed online by ESPN3.
Utah State is relying on Merrill to carry a heavy load. He averages 35.3 minutes, but his production has not fallen off. He also leads the Aggies with a 16.1-point average, including 17.4 in conference play.
Merrill doesn't just shoot in volume, he's efficient, too. He has made 50.5 percent of his shots, including 46.4 percent from 3-point range. The latter is second to New Mexico's Anthony Mathis' 48.1 percent.
In Wednesday's surprising 64-62 loss at San Jose State, Merrill made 9 of 16 shots, including 7 of 12 3-pointers, and scored 26 points. His teammates, who went on a 3-point shooting binge, made 14 of 50 field goals, including 3 of 31 on 3-point attempts.
"Among all the injuries and illness and stuff that we have dealt with, Sam has been a rock," Duryea said. "He's been a guy that takes the floor every night. He's been a guy you can count on for heavy minutes. He's going to be smart. He's going to keep himself out of foul trouble. He's going to keep himself available. A first team all-conference player in every form or fashion you can think about."
No one in the conference plays more minutes than Merrill.
"I obviously put in a lot of work in the offseason and throughout the season to be able to be in good enough shape physically to be able to stay at a high level," Merrill said. "But, mentally, it's a big aspect, too, trying to understand the importance of every minute of every game. Fortunately, my coaches have put me in a good position. When I've needed to make a shot or make a play, I've been able to."
More Rebels: Follow all of our UNLV coverage online at reviewjournal.com/Rebels and @RJRebels on Twitter.
Contact Mark Anderson at manderson@reviewjournal.com. Follow @markanderson65 on Twitter.
Game day
Who: UNLV at Utah State
When: 6 p.m. Saturday
Where: Dee Glen Smith Spectrum, Logan, Utah
TV/Radio: ESPN3 (online stream); KWWN (1100 AM, 100.9 FM)
Line: Utah State -1½; total 155