UNLV fires football coach Marcus Arroyo after 3 seasons
Updated November 28, 2022 - 4:54 pm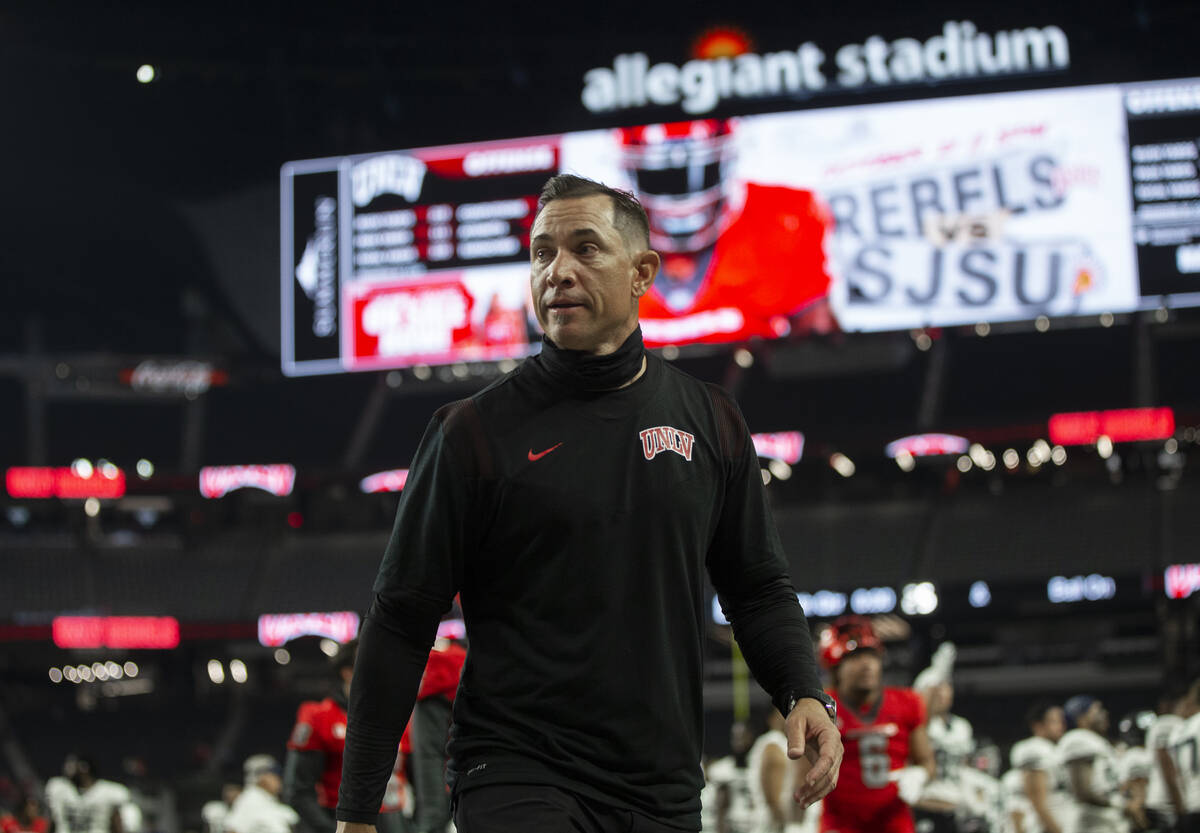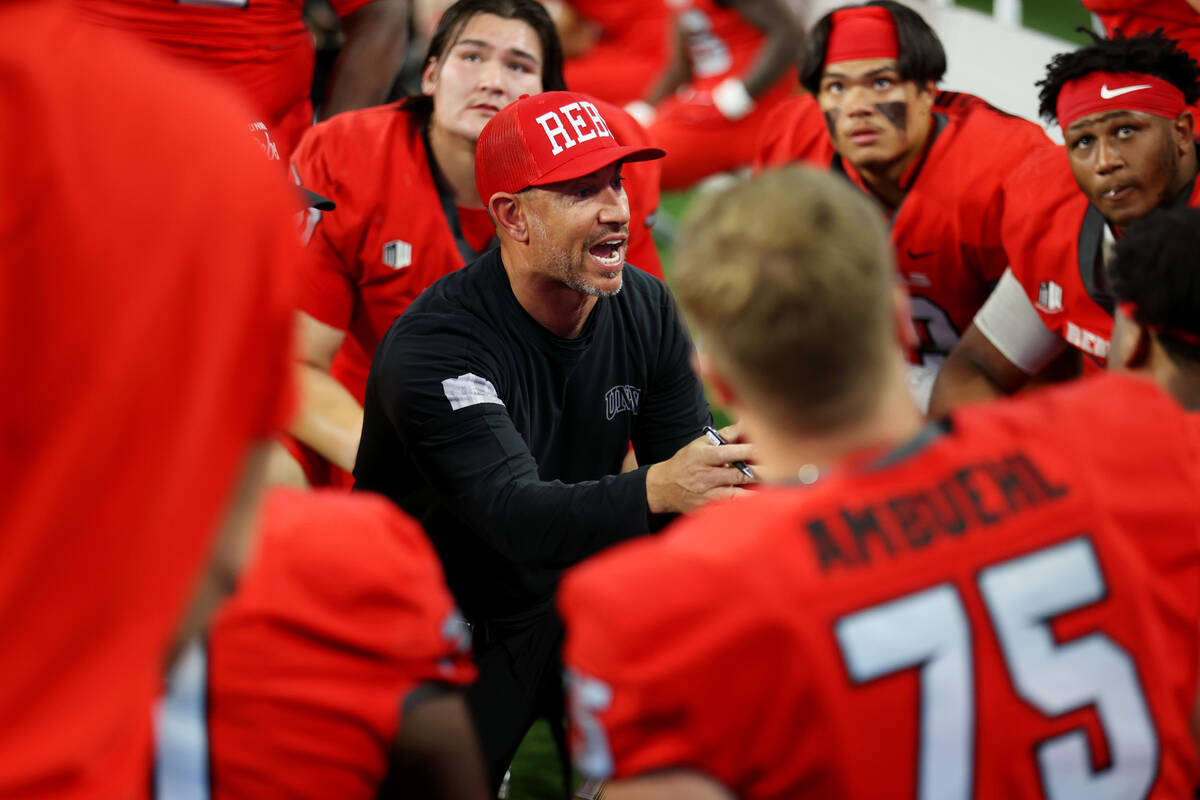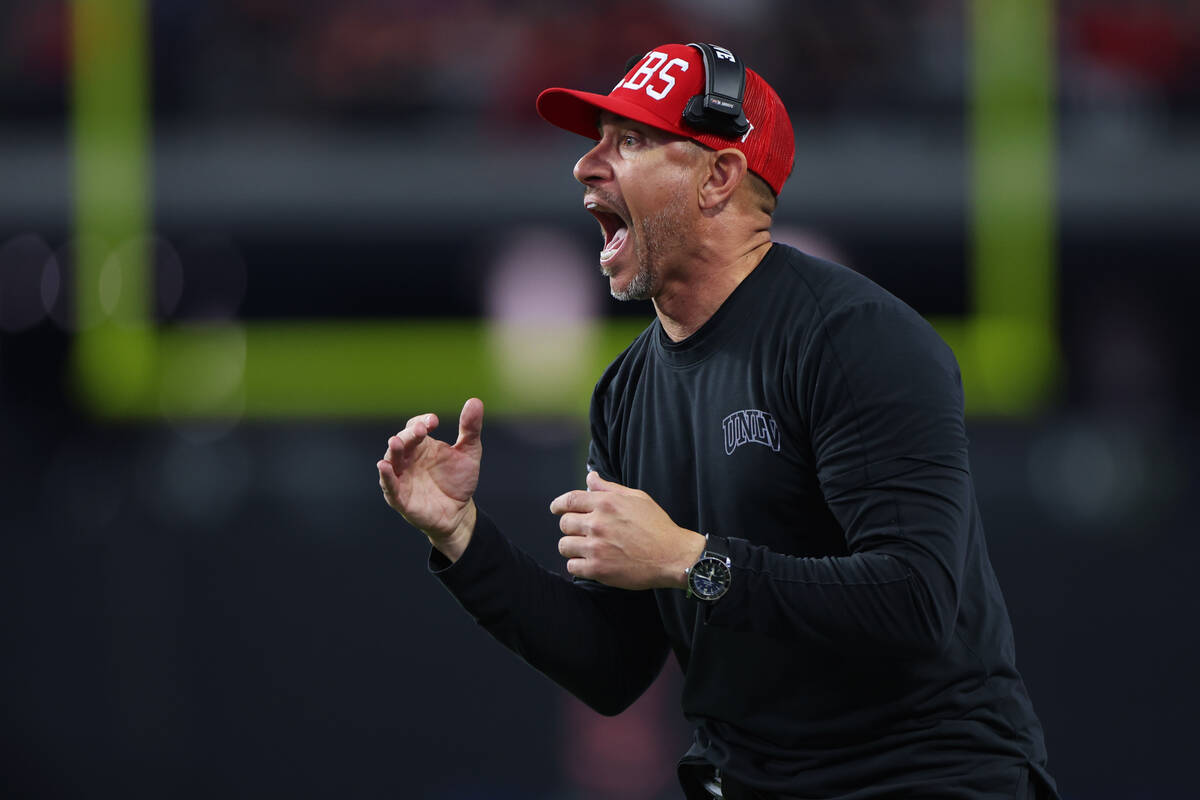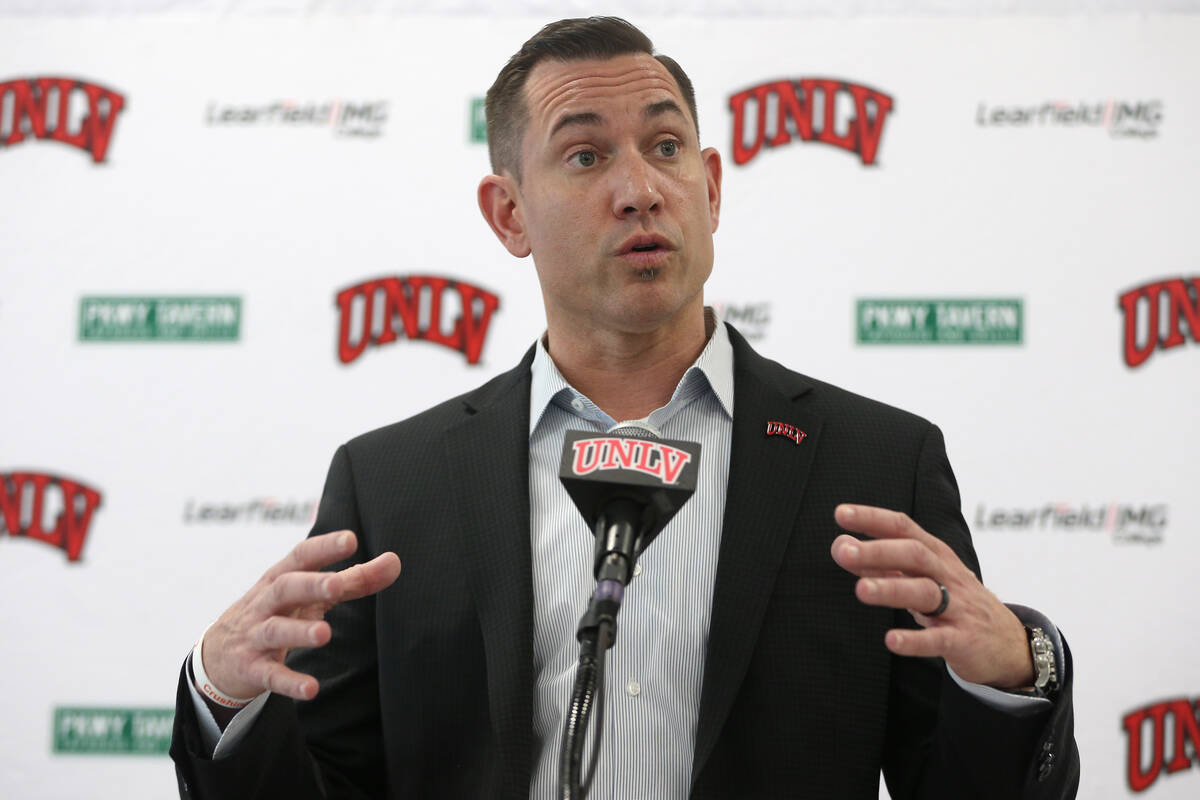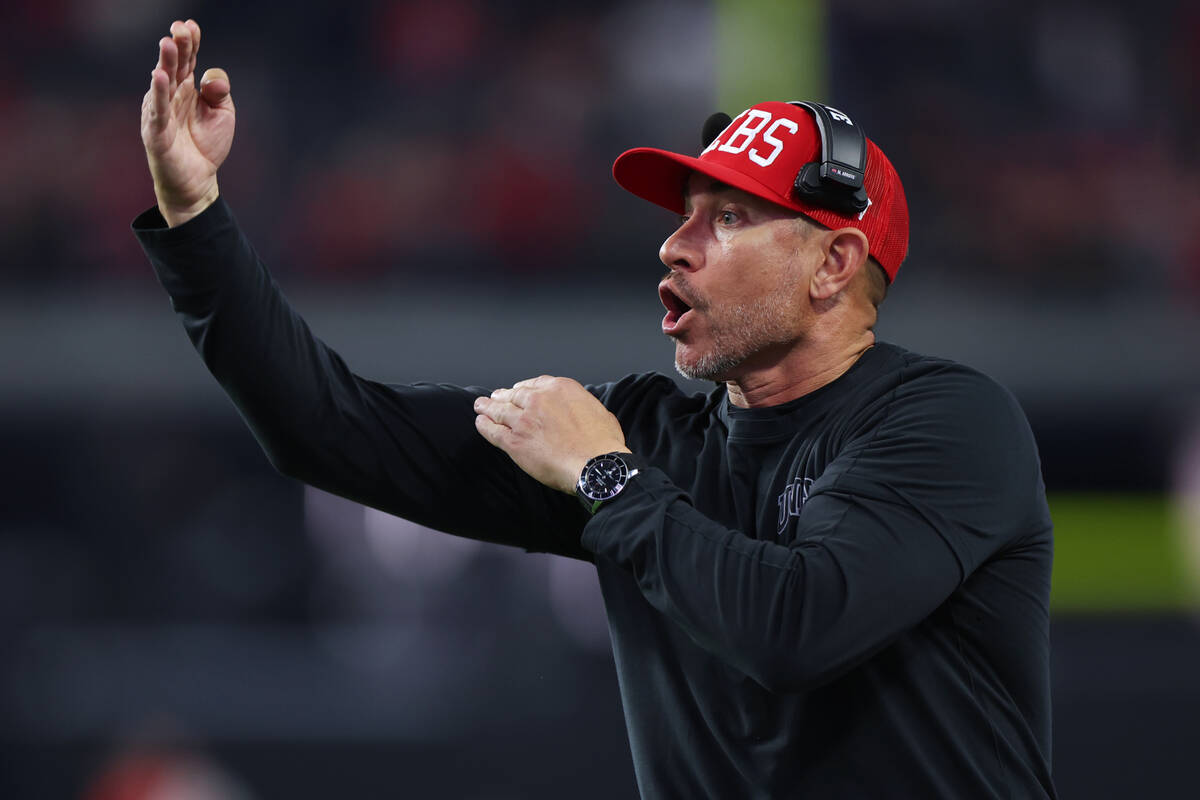 Marcus Arroyo's tenure as UNLV's head football coach came to an abrupt end Monday when he was fired two days after the Rebels defeated rival UNR to finish this season 5-7.
Athletic Director Erick Harper said Arroyo was informed of the decision hours before the team assembled to paint the newly won Fremont Cannon UNLV red, an annual tradition for the winning team in the in-state rivalry.
Harper said no single moment determined whether the program was going to move on from Arroyo, but said the whole body of work was taken into account.
"This is a tough decision, by all means," Harper said. "I didn't make this lightly."
Associate head coach and linebackers coach Kenwick Thompson will serve as the team's interim head coach if the Rebels earn a five-win bowl bid this weekend, which Harper said the school would accept if offered.
A national search for a new coach will begin immediately, though the UNLV athletic director doesn't expect to use a search firm to help. Harper added that he wants to find the program's next leader as quickly as possible, especially with the transfer portal and early signing day quickly approaching, but he said the athletic department will take the necessary steps to properly vet any candidates.
Harper has a few traits he's looking for in the team's next coach. He wants someone who will maintain UNLV's academic success, but hopes to find a candidate with a championship mindset who will focus on improvement and consistency. Harper also mentioned wanting a candidate with previous head coaching experience.
"We want to be better than we are today," Harper said.
Harper said Arroyo agreed to a $2.3 million buyout, which will be paid out over the duration of the contract. The former UNLV coach had signed a five-year deal ahead of the 2020 season and still had two years remaining upon the conclusion of this season.
UNLV will use privately raised money for the buyout. It will not come from public funds. Harper also doesn't expect the buyout to impact the salary UNLV can offer a new head coach or assistants.
Arroyo finished his UNLV career 7-23 after arriving ahead of the 2020 season. Harper acknowledged Arroyo had to deal with the COVID-19 pandemic during his first two seasons in which the Rebels finished 0-6 and 2-10. However, after a 4-1 start to the 2022 season, the Rebels collapsed, losing six consecutive games before eking out a win against UNR in the regular-season finale.
Harper decided he simply hadn't seen enough to convince him that the program was heading in the right direction. "It was time to make a move," Harper said.
Harper, who played college football at Kansas State, will rely on his past experiences as a former student-athlete and an administrator to select UNLV's next head coach. He also said he expects to lean on the guidance of some of his former coaches and the connections he's made throughout his time around college football programs. He previously served as the director of football operations at Arizona.
The UNLV athletic director emphasized he'd never give coaches advice on tactics, recruiting or anything that happens on the field. Harper said his only expectation is to build a program which can win consistently — something he'd communicated to Arroyo throughout the season — and provide a good experience for UNLV student-athletes.
Arroyo and Harper addressed the team this morning, with several players calling the meeting "emotional." Arroyo did not respond to requests for a comment.
Harper understands this will be his biggest decision to date since being hired as UNLV's full-time athletic director in January 2022, but said he trusts his support staff and the other people around him as he tries to make UNLV into a destination, not a stepping stone.
"We're going to make sure we do our due diligence," Harper said, "make the right hire, make the right decision for our program, move forward, start winning championships and take care of our student-athletes."
Contact reporter Andy Yamashita at ayamashita@reviewjournal.com. Follow @ANYamashita on Twitter.