UNLV-Hawaii rivalry evolves due to Hawaiians' love for Las Vegas
Updated November 15, 2018 - 6:13 pm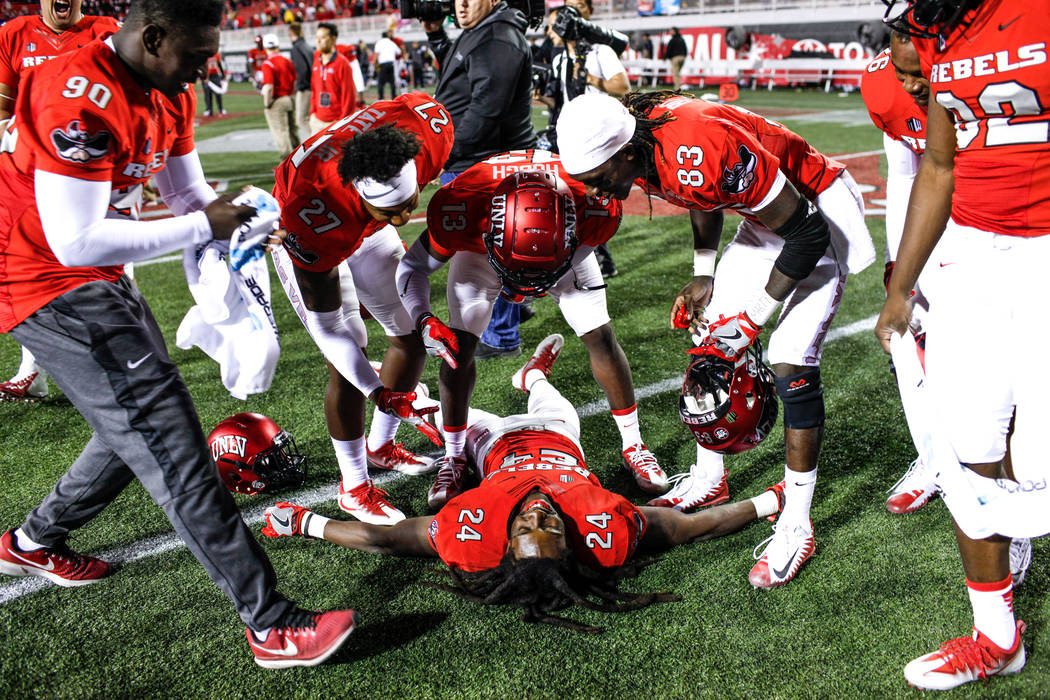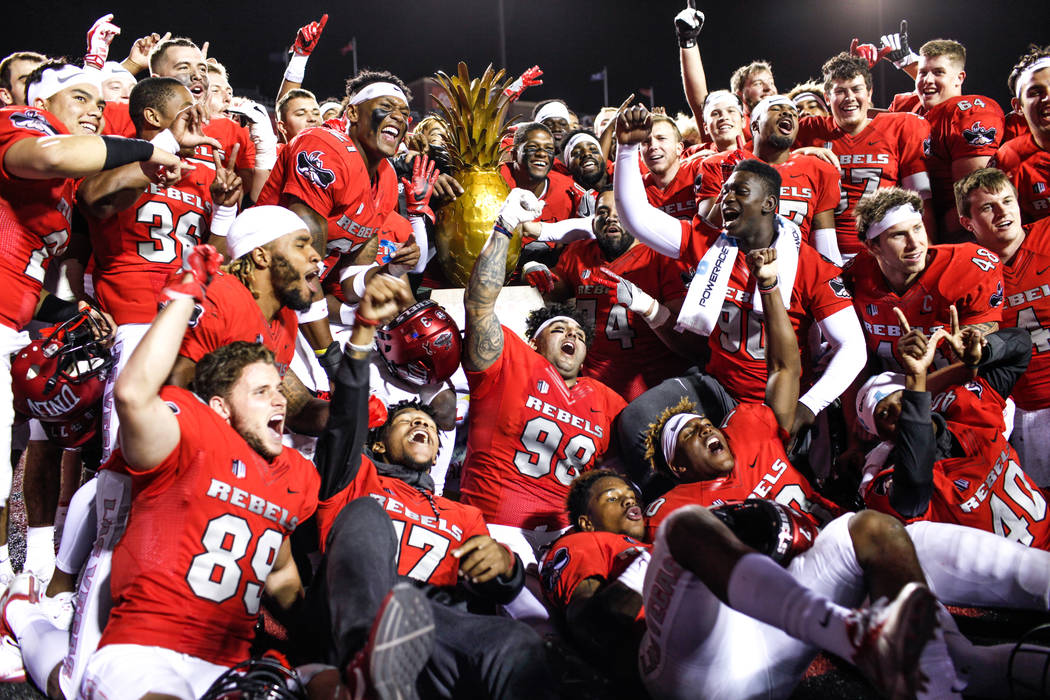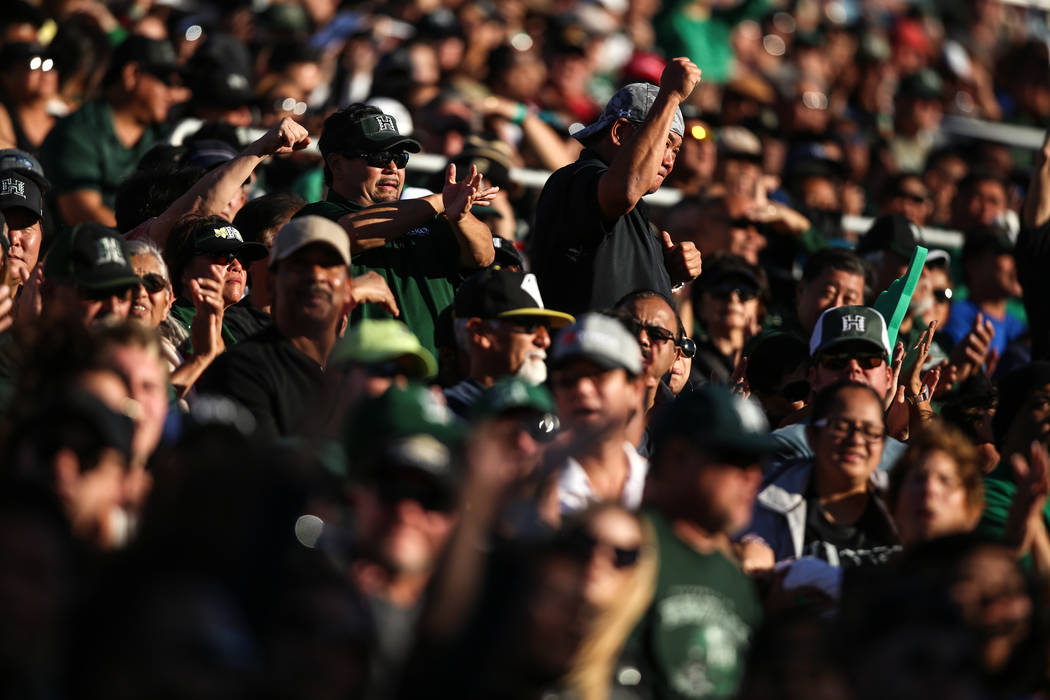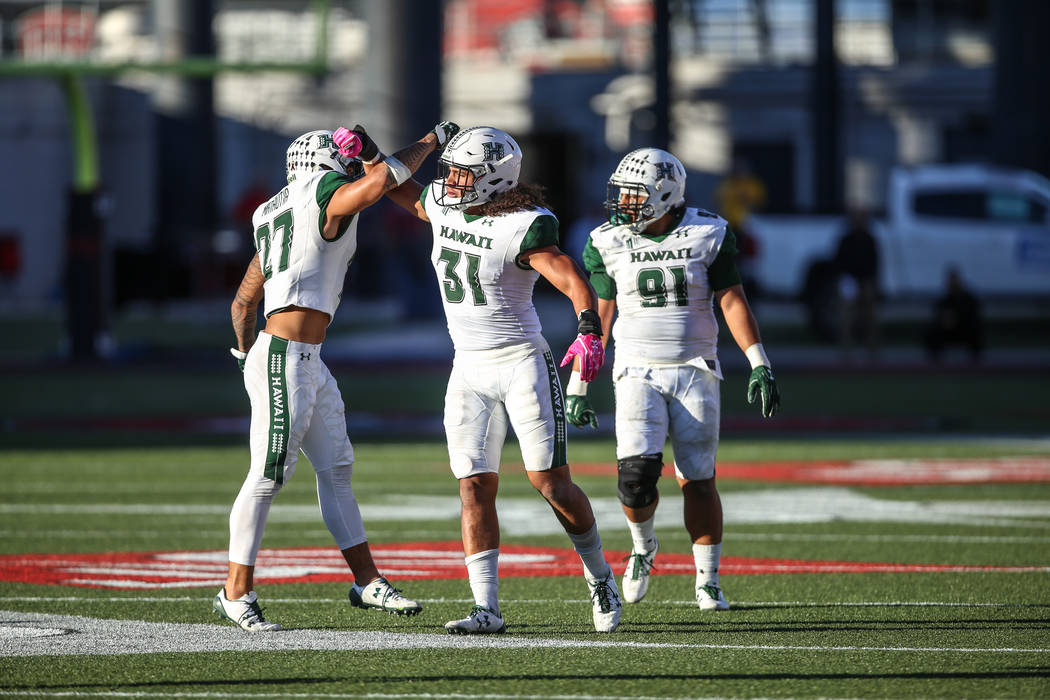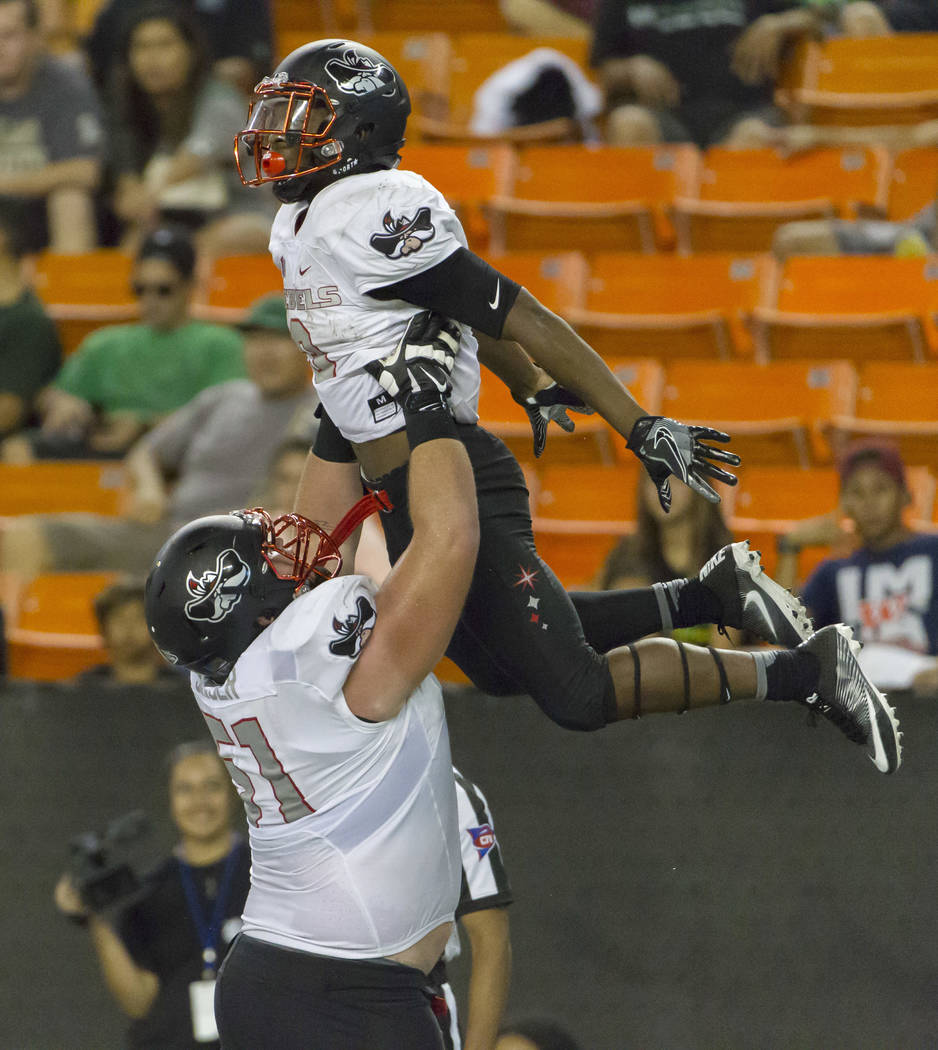 UNLV senior defensive tackle Salanoa-Alo Wily has been trying to secure tickets for 40 to 50 friends and family members for Saturday's game at Hawaii.
But the native of Laie, Hawaii, has a rule.
"I told everybody, 'If you want tickets, you've got to wear red,' " Wily said. "We're going to have a nice little crowd, you're going to see."
UNLV plays its second-most heated football rival at 8 p.m. Saturday at Aloha Stadium, with Hawaii taking a back seat in intensity only to UNR. Those are the only two UNLV games in which the winner receives an award — the Island Showdown Trophy for Hawaii and the Fremont Cannon for UNR.
But why Hawaii? It's half an ocean away and wouldn't seem to be a natural rival.
But Hawaiians love to visit Las Vegas and can be found throughout downtown. Many also have made their home in the valley, creating that whole Ninth Island vibe minus the surfers and roasted pigs.
UNLV defensive end Jameer Outsey didn't quite get it until he experienced his first Rebels-Rainbow Warriors game last season. It largely had the feel of a Hawaii home game, with much of the announced crowd of 16,278 at Sam Boyd Stadium decked out in green while watching the Rebels defeat the Warriors 31-23.
"Being from New Jersey, I didn't realize there were that many Polynesians and Hawaiians in Las Vegas," Outsey said. "Last year, when I saw how hard they came at our game and how deep they were — they filled their whole side — there's meaning behind it. Any time there's a trophy game, there's meaning and there's history, so it's a very important game. Trophy games just mean a little bit more."
The Rebels, as they usually do when heading to Hawaii, traveled two days before the game to better recover from the six-hour flight. They are staying in the tourist-heavy Waikiki Beach rather than on the more remote North Shore, where the team sometimes set up shelter under previous coaches.
UNLV coach Tony Sanchez won't pretend the island of Oahu doesn't exist and that it's a pure business trip. He has carved out time for his players to explore and enjoy themselves, making this close to a bowl experience.
"When you get there and you see it, it's gorgeous," Sanchez said. "It's literally like, 'Wow, just look at this place.' "
Sanchez followed the same plan two years ago, and UNLV won 41-38 before an announced crowd of 31,287 for its first victory in Honolulu since 2000. In the 2000 season, then-coach John Robinson also chose to stay in Waikiki Beach, and the Rebels won 34-32 to earn a berth to the Las Vegas Bowl.
Hawaii leads the series 15-12, but the Rebels have won three straight over the Warriors.
UNLV (3-7, 1-5 Mountain West) is out of the running for a bowl bid, but the Rebels are coming off a 27-24 upset victory at San Diego State. Hawaii (6-5, 3-3) is on the verge of becoming bowl eligible, but the Warriors have lost four in a row.
A victory would be important for both sides and especially meaningful for the four native Hawaiians who wear UNLV scarlet and gray. Besides Wily, the others are junior linebacker Soli Afalava of Hau'ula; senior offensive lineman Nate Oishi of Honolulu; and junior safety Luca Vartic of Kailua-Kona.
"Being able to come to this school and take this side makes it intense for me," Wily said. "They're looking at me as a traitor or something like that. Yeah, I feel the intensity for sure."
More Rebels: Follow at reviewjournal.com/Rebels and @RJ_Sports on Twitter.
Contact Mark Anderson at manderson@reviewjournal.com. Follow @markanderson65 on Twitter.