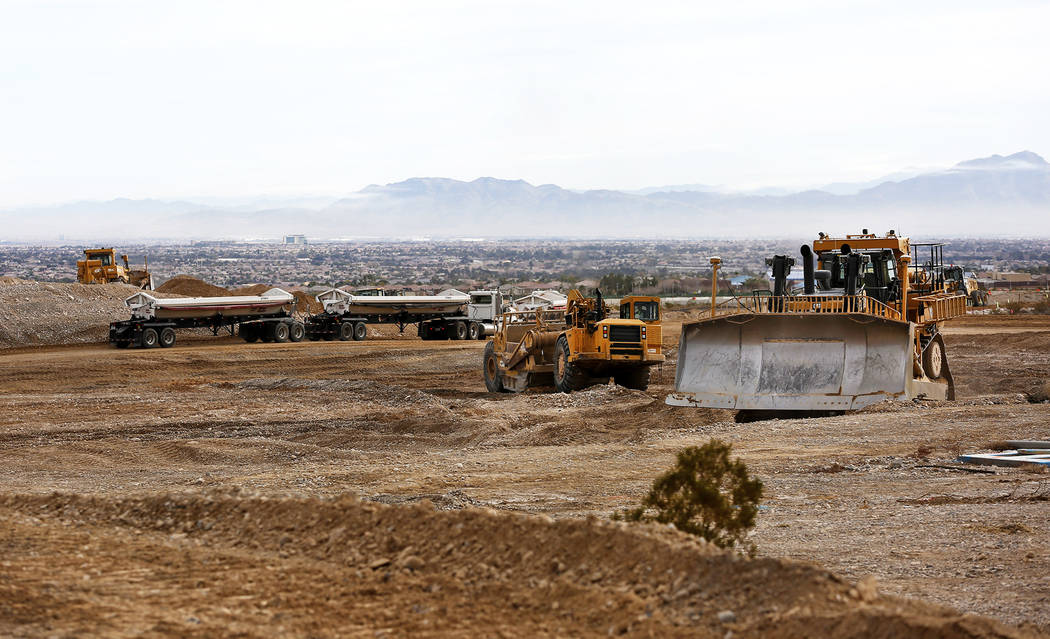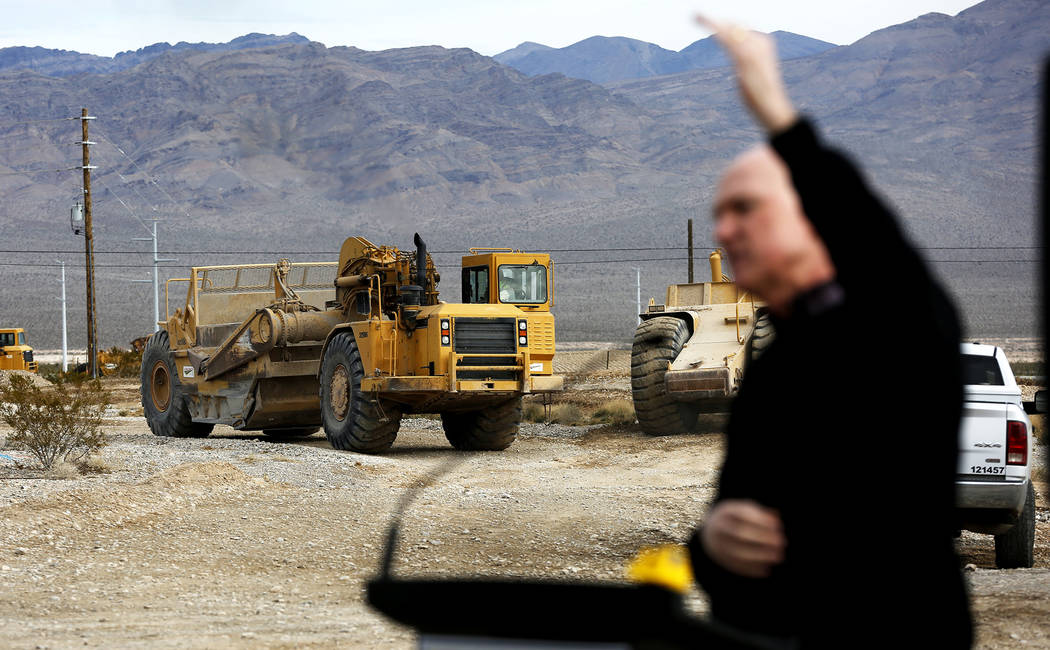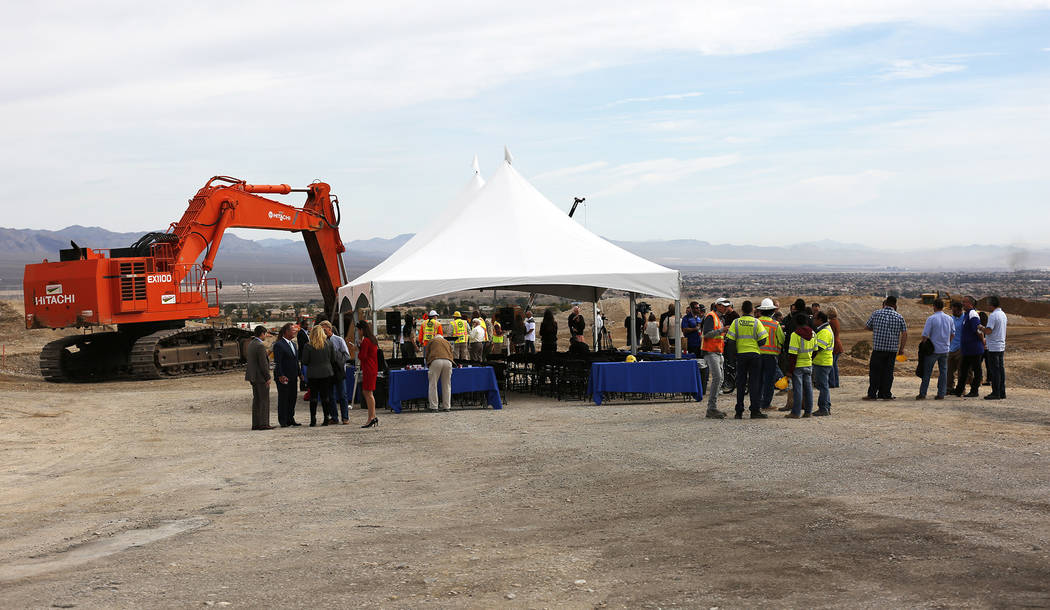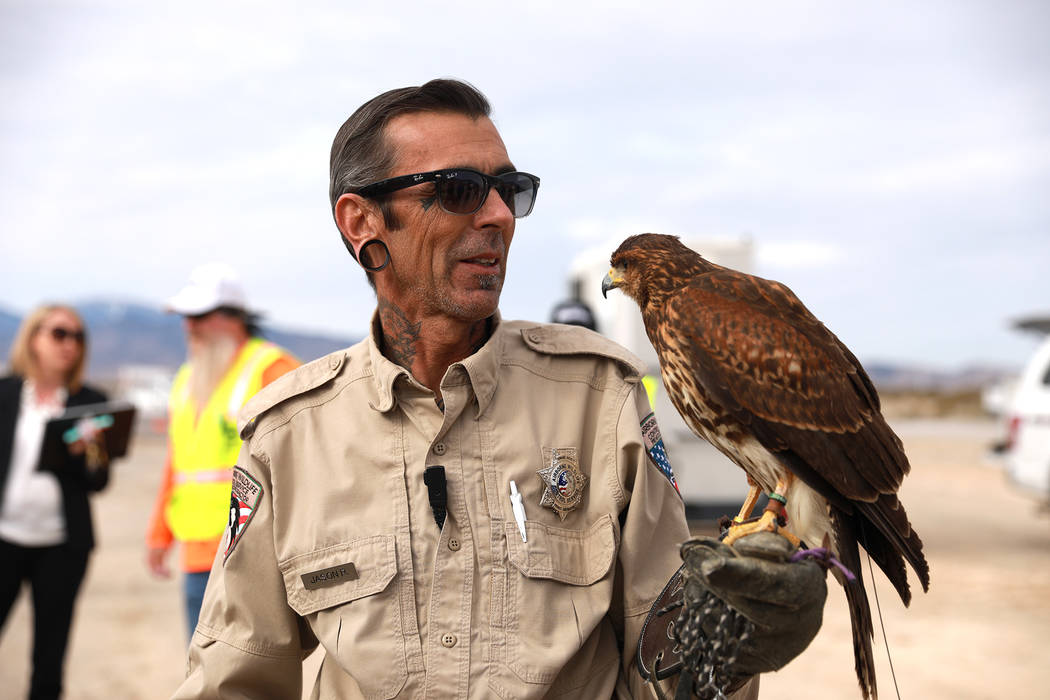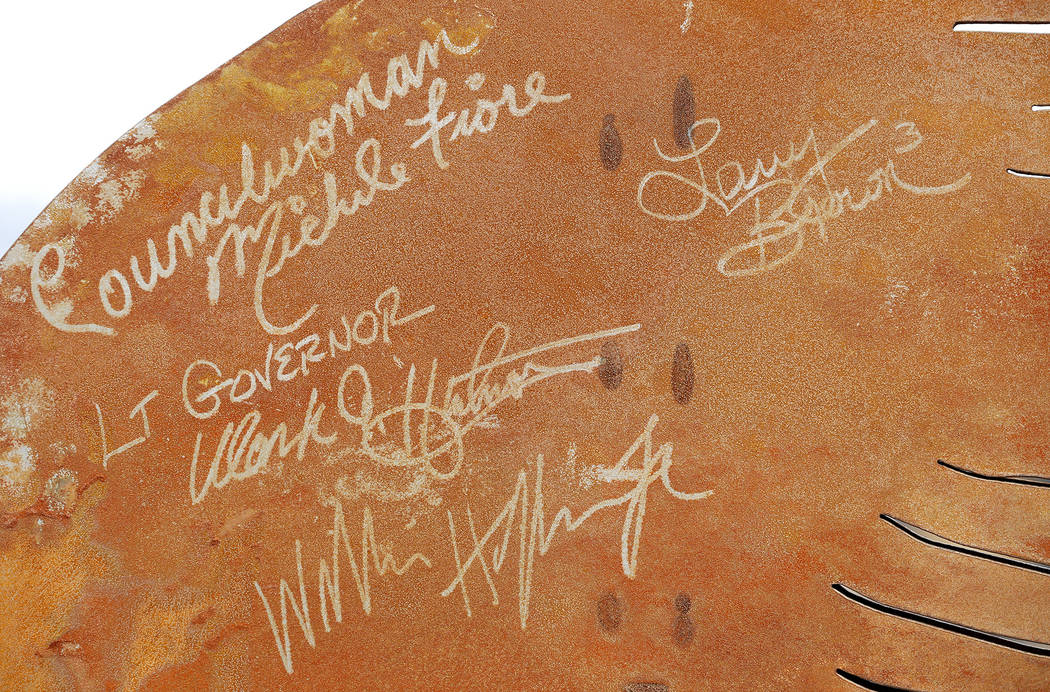 Diverging diamonds might sound like fancy jewelry or a popular penny-slot machine, but it's a relatively new way the Nevada Department of Transportation is building freeway interchanges.
Construction started Thursday on rebuilding the Kyle Canyon Road interchange at U.S. Highway 95 into a diverging diamond, which temporarily shifts traffic to the left side of the road with help from traffic signals, physical barriers and pavement markings.
The method, NDOT officials said, helps keep traffic moving by creating two sets of unobstructed left-turns onto the freeway.
"Diverging diamond interchanges are a much more efficient movement of vehicles as opposed to ramps where you need to slow and and then speed back up to make a freeway-to-freeway connection," NDOT spokesman Tony Illia said.
"This is still fairly new to Nevada," Illia said. "But one of the benefits is that diverging diamonds don't require a lot of right-of-way acquisition, which saves taxpayers money."
By the time it opens in fall 2019, Kyle Canyon Road and U.S. 95 will be the third diverging diamond interchange in Southern Nevada and fourth in the state, Illia said.
A diverging diamond interchange at Horizon Drive and U.S. Highway 95 in Henderson opened in 2014. Crews also are building a diverging diamond at the Interstate 15 interchange at U.S. Highway 93 in North Las Vegas, set to open by the end of this year.
A hawk was released during the news conference Thursday. It circled over construction vehicles working on the $78 million project, which also calls for widening U.S. 95 between Durango Drive and Kyle Canyon Road — largely considered the region's gateway to Mount Charleston.
"It's a gorgeous view out here, but we were concerned by the rapid growth in this area of Las Vegas," NDOT Deputy Director Bill Hoffman said.
"We're building an interchange that is safe for those crossing U.S. 95 to head up into the mountains to go bicycling, hiking or enjoy the outdoors," Hoffman said. "It's also going to improve mobility and congestion issues here in the northwest."
The Kyle Canyon exit will be the second in the Las Vegas Valley equipped with a new, radar-based warning system capable of detecting mixed-up motorists who drive against the flow of traffic.
The project is funded by federal and state sources, along with the county's fuel revenue indexing money.
Susan Klekar, Nevada's division administrator for the Federal Highway Administration, said the widening project was vital to the region because sections of U.S. 95 will eventually have a dual designation with Interstate 11, which is under construction between Henderson and Boulder City.
Supporters envision I-11 as an eventual trade route between Mexico's border to Canada by running through Arizona, Nevada and Idaho.
"We know the economic importance of having a solid transportation network that addresses safety concerns and mitigates noise from truck traffic," Klekar said. "This project is going to do all that."
Contact Art Marroquin at amarroquin@reviewjournal.com or 702-383-0336. Follow @AMarroquin_LV on Twitter.
U.S. 95 in northwest Las Vegas
Roughly 52,000 vehicles daily drive along U.S. Highway 95 between Durango Drive and Kyle Canyon Road. That figure is projected to balloon to 112,000 vehicles daily by 2038.
Source: Nevada Department of Transportation