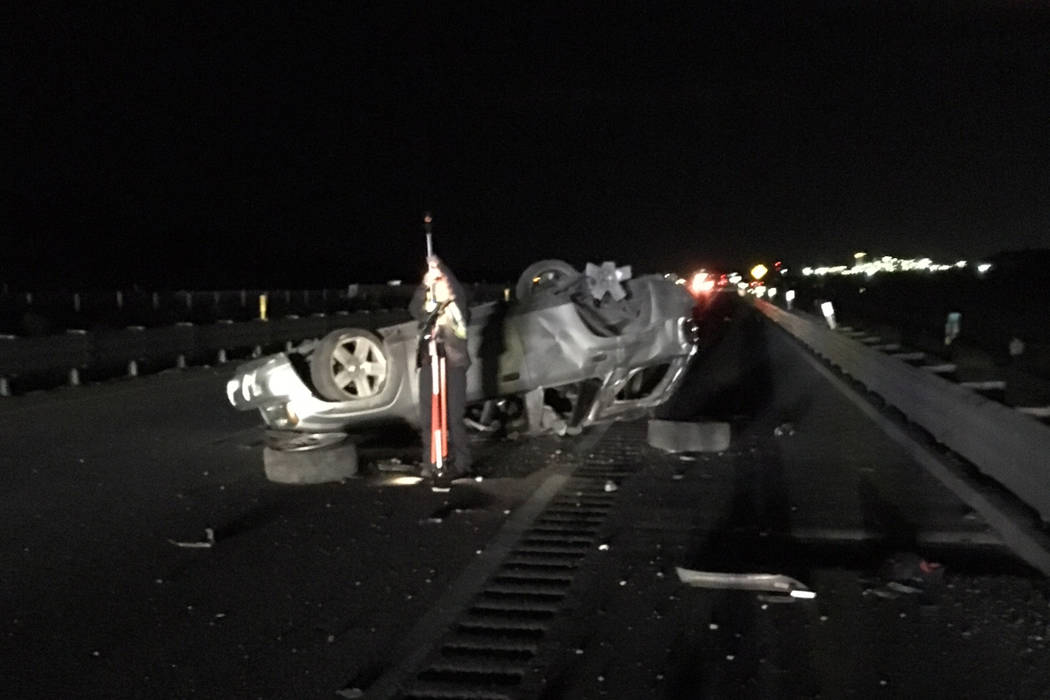 One person is dead after a Wednesday night crash on Interstate 15 north of Las Vegas.
Nevada Highway Patrol responded at 11:22 p.m. Wednesday to reports of a single-vehicle crash on southbound I-15 near mile marker 64, about 11 miles north of the Las Vegas Motor Speedway, spokesman Jason Buratczuk said,
The Chevrolet Trailblazer's driver, a man, lost control on the Exit 64 offramp, Buratczuk said, sending the truck into the left shoulder, up an embankment and over the guardrail.
Buratczuk said the driver was not wearing a seat belt, and was ejected from the vehicle. He died at the scene.
Highway Patrol investigators believe speed was a factor in the crash, Buratczuk said. It's unclear whether the man was impaired.
The Clark County Coroner's office will identify the man who died after his family has been notified.
Contact Max Michor at mmichor@reviewjournal.com. Follow @MaxMichor on Twitter.