I-15 open in both directions after California bridge fire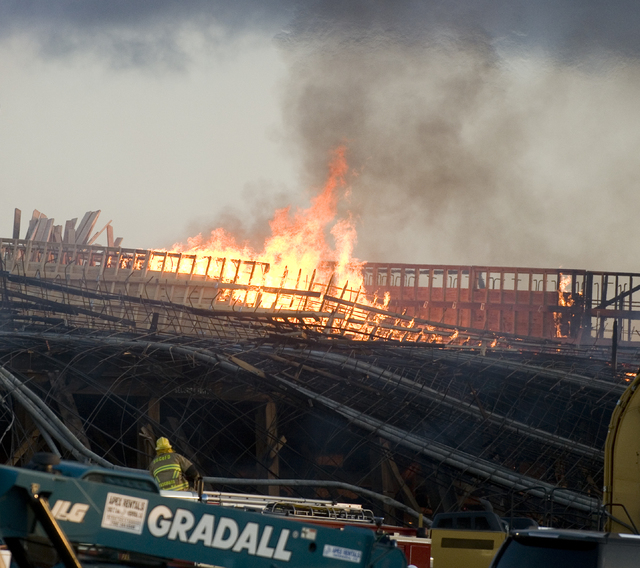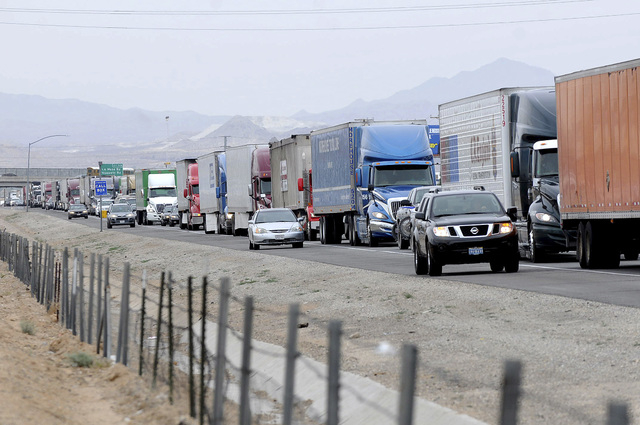 HESPERIA, Calif. — Traffic was flowing again on both sides of a major California-to-Nevada interstate after being blocked by a bridge fire that stalled travelers and left charred wreckage slumping into lanes.
Southbound lanes of Interstate 15 in the Mojave Desert town of Hesperia were reopened at 11:45 p.m. Tuesday, Caltrans spokeswoman Terri Kasinga said early Wednesday.
"This was way ahead of schedule," she said. Officials had set a Wednesday morning target for reopening.
Northbound lanes were opened about 5:30 p.m. Tuesday.
The route is a major artery between Southern California and Las Vegas.
The uncompleted overpass, located 60 miles east of downtown Los Angeles, caught fire Monday afternoon when a blowtorch being used to cut metal reinforcing bars ignited support timbers. Winds gusting to 35 mph fanned the flames.
Traffic was stalled for hours as the enormous structure burned through the night. Firefighters struggled to battle flames raging deep in the temporary wooden support structure. They contended with the winds, the danger of collapse and a limited water supply.
By morning, huge girders sagged onto the interstate below. Crews used heavy equipment to drag collapsed remnants out of lanes, but they also had to cut smaller reinforcing bars apart by hand. Tons of wood and steel were removed.
The freeway pavement was not badly damaged by the fire, officials said.