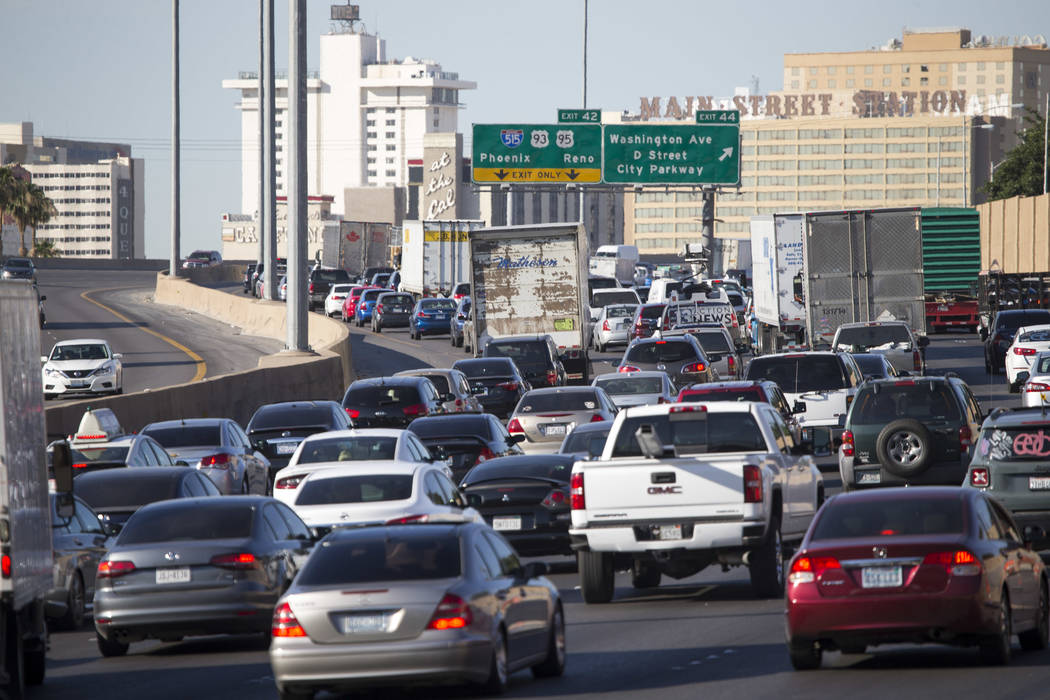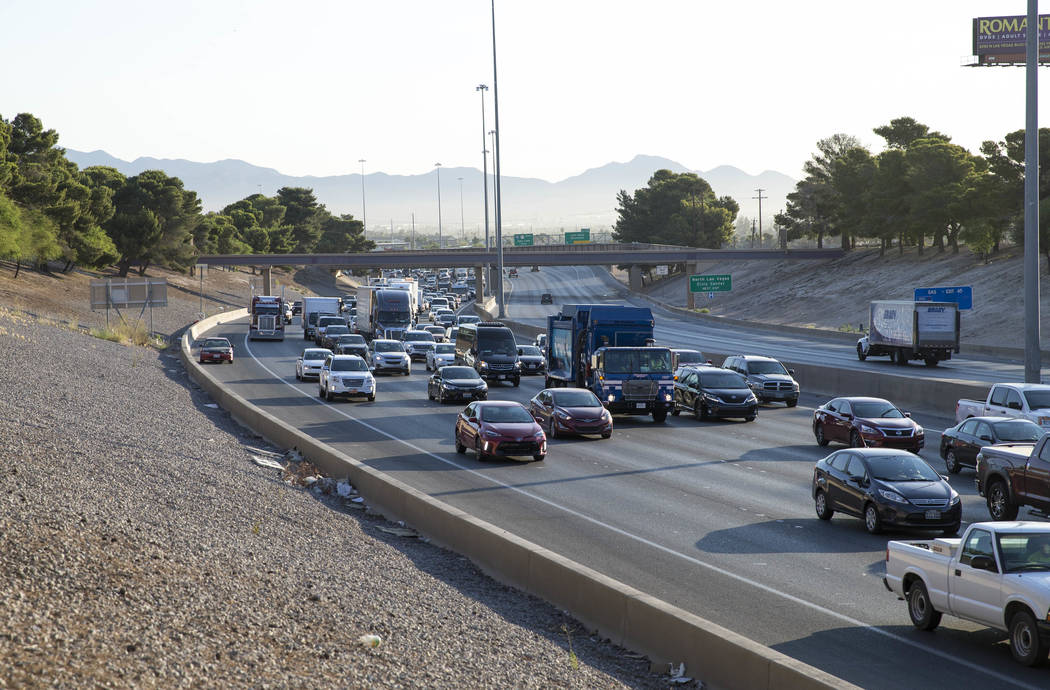 Traffic on Interstate 15 was briefly heavier than usual Monday morning, when local commuters were joined by weary drivers headed home from the Electric Daisy Carnival.
As of 9 a.m., traffic was mostly flowing freely between the Las Vegas Motor Speedway and the Spaghetti Bowl interchange with U.S. Highway 95, according the Regional Transportation Commission of Southern Nevada's traffic management center.
"Anything attributable to EDC was done by 9 a.m.," said Brian Hoeft, the RTC's director of Freeway and Arterial System of Transportation, known as FAST.
"By late morning, the worst delays will be around Primm, extending up to Jean. The worst of it will be over by 6 p.m."
At its peak, travel time between the Las Vegas Motor Speedway, site of the EDC, to Sahara Avenue averaged 50 minutes around 7 a.m. Monday, more than 30 minutes longer than the average Monday morning, Hoeft said.
Las Vegas Boulevard also had heavier traffic than usual, but the commute moved along fairly smoothly. However, traffic was tied up for a time on Nellis Boulevard, between Craig Road and Cheyenne, due to drivers looking for a detour from I-15.
A few crashes in the vicinity contributed to the slow going.
The Highway Patrol reported an injury crash about 5:15 a.m. at I-15 and the Beltway from the southbound to the westbound lanes. It also responded to a crash about 5:10 a.m. in the westbound lanes near the Beltway and Range Road.
On the surface streets, a crash was reported about 5:20 a.m. at Las Vegas Boulevard North and Beesley Avenue, near East Craig Road. Another crash was called in about 4 a.m. at Las Vegas and Hollywood boulevards. Metro Lt. David Gordon said he wasn't told of any significant injuries in the crash.
The worst delay of the weekend was reported around 7:30 p.m. Sunday, when it took 38 minutes to travel on northbound I-15 between Cheyenne and Speedway Boulevard, Hoeft said. The trip typically takes 10 minutes, but was extended due to the high volume of EDC attendees heading to the music festival's third and final night.
Hoeft and roughly 40 others from the RTC, the Nevada Department of Transportation and the state Department of Public Safety monitored traffic via more than 600 cameras mounted on freeways and streets across Clark County, with live footage beamed to the traffic management center.
They were paying particularly close attention to the area between Las Vegas Motor Speedway and Primm, considering the extra number of vehicles on the road due to EDC.
Hoeft said that EDC's traffic jams don't compare to the holidays. On Jan. 2, traffic on southbound I-15 inched along a 25-mile stretch between St. Rose Parkway and Primm, south of Las Vegas.
Contact Art Marroquin at amarroquin@reviewjournal.com or 702-383-0336. Find @AMarroquin_LV on Twitter. Review-Journal staff writer Mike Shoro contributed to this story.