Traffic runs smoothly for opening of T-Mobile Arena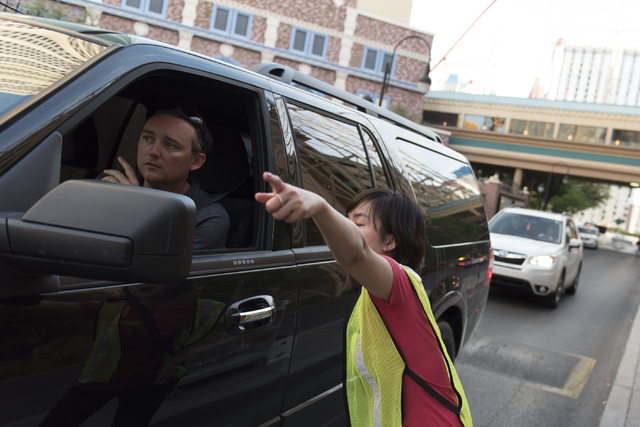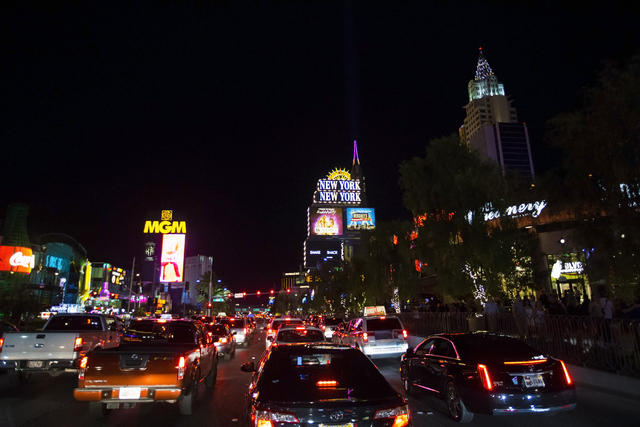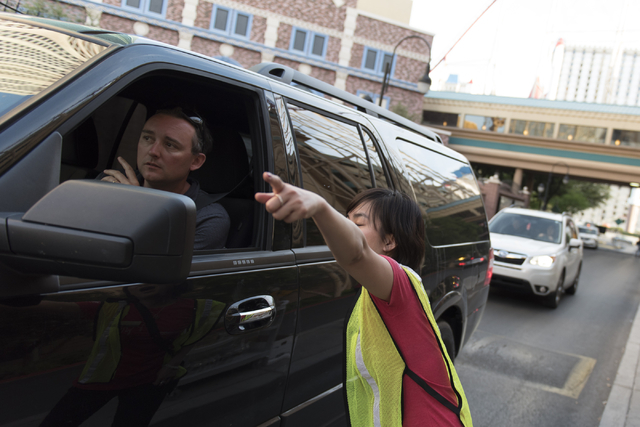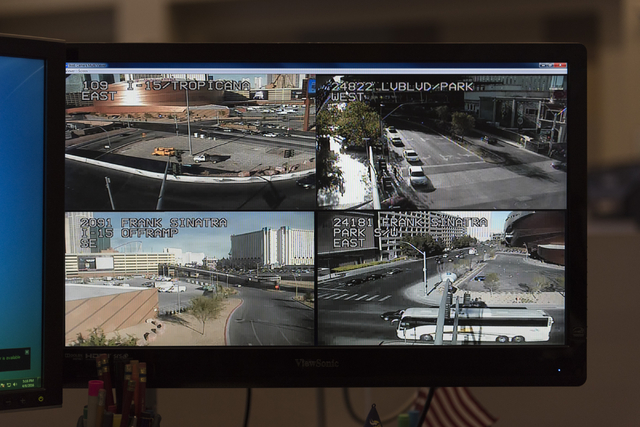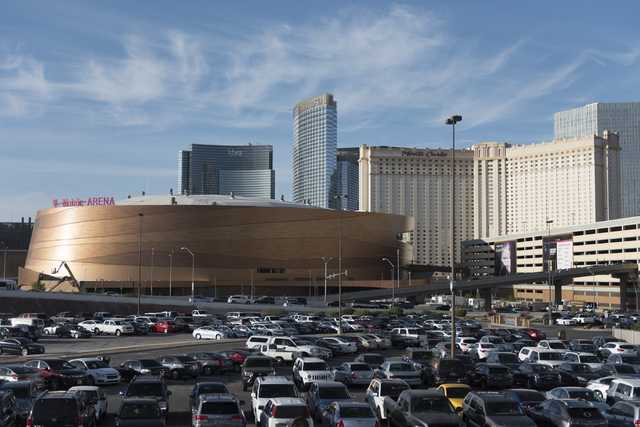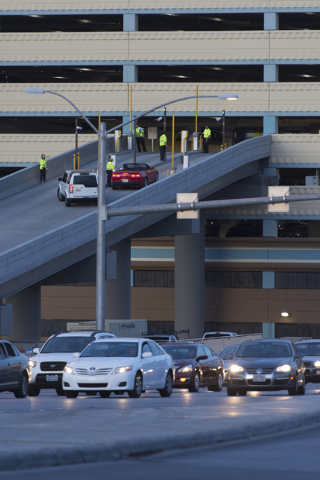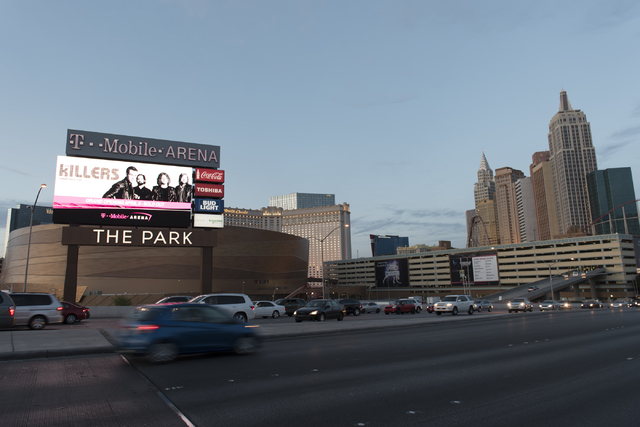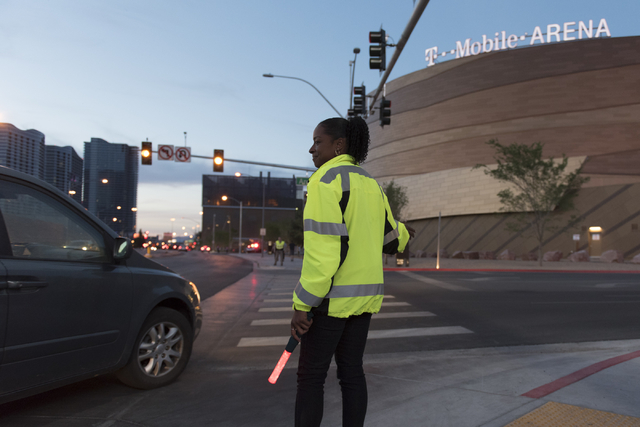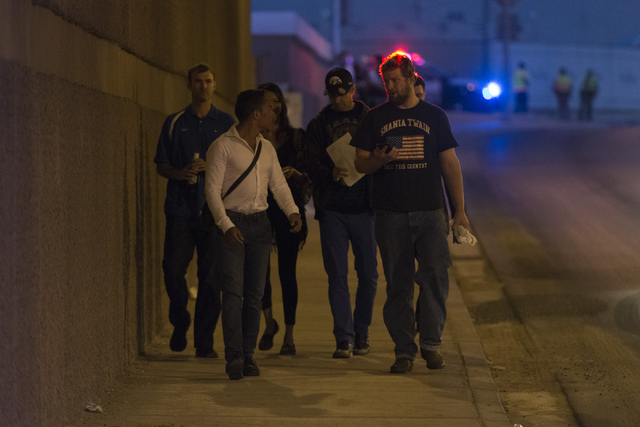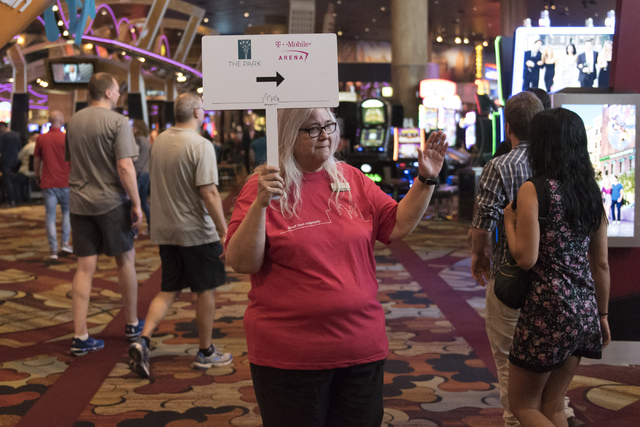 Motorists were on their best behavior and traffic ran smoothly for the grand opening of the T-Mobile Arena Wednesday night.
MGM Resorts International officials were pleased with traffic flow, and most fans of the Killers and Wayne Newton were able to make it to the concert on time.
MGM officials earlier recommended that motorists use Frank Sinatra Drive to access three parking garages closest to the arena. Patrons attending the concert were sold advanced parking in those garages for $10. On the day of the event, the price doubled to $20.
Ten technicians helped monitor and adjust traffic signal times from the Regional Transportation Commission of Southern Nevada Freeway and Arterial System of Transportation center in the hours leading up to the opening of arena doors. Normally, there are four on duty on a Wednesday night. MGM is paying the overtime for the additional personnel.
"It's a little boring right now, but for us, boring is good," Brian Hoeft, director of the FAST center, said two hours before the entertainment began.
And it stayed that way throughout the evening.
Center officials got an early look at traffic flows last week when MGM conducted a "stress test" on Thursday, but the numbers weren't nearly as great as Wednesday when 20,000 people attended T-Mobile's inaugural public event.
Some takeaways from the event :
■ The biggest slowdown occurred at Park Avenue and Las Vegas Boulevard, where pedestrians have the right-of-way in front of southbound Strip traffic turning west toward the Monte Carlo.
■ The Las Vegas Monorail braced for additional customers parking along its route, but the crowds never materialized.
■ The free trams also were lightly used. "It was pretty easy" to find the tram, said Gloria Murray, a Caesars Palace customer visiting from San Diego. "I'm not looking forward to the walk, but it's free and a taxi's not."
■ Uber vehicles were busy dropping customers off at the Monte Carlo and New York-New York. There were no reports of surge pricing, indicating a level amount of drivers and customers.
■ The FAST team, which had three workers in the field monitoring traffic, made minor adjustments in traffic signal timing to keep cars moving into the area. Hoeft said the team would debrief today to compare notes on the best ways to keep traffic moving at future events. He added that the traffic flows before Friday's and Saturday's Guns N' Roses performances will be different because more than 90 percent of the tickets have been sold to out-of-town fans. That means more pedestrians and fewer vehicles.
MGM officials said many fans chimed in on social media to help people find alternative routes to the arena, offering answers faster than the company's social media team could respond.
Contact Richard N. Velotta at rvelotta@reviewjournal.com or 702-477-3893. Find him on Twitter: @RickVelotta.
RELATED
The Killers open T-Mobile Arena with a bang — PHOTOS
T-Mobile Arena lives up to the hype — PHOTOS
We live-blogged the T-Mobile Arena grand opening — LIVE BLOG