Mount Charleston gets snow; cool temps hold in Las Vegas Valley
Updated May 20, 2019 - 8:37 pm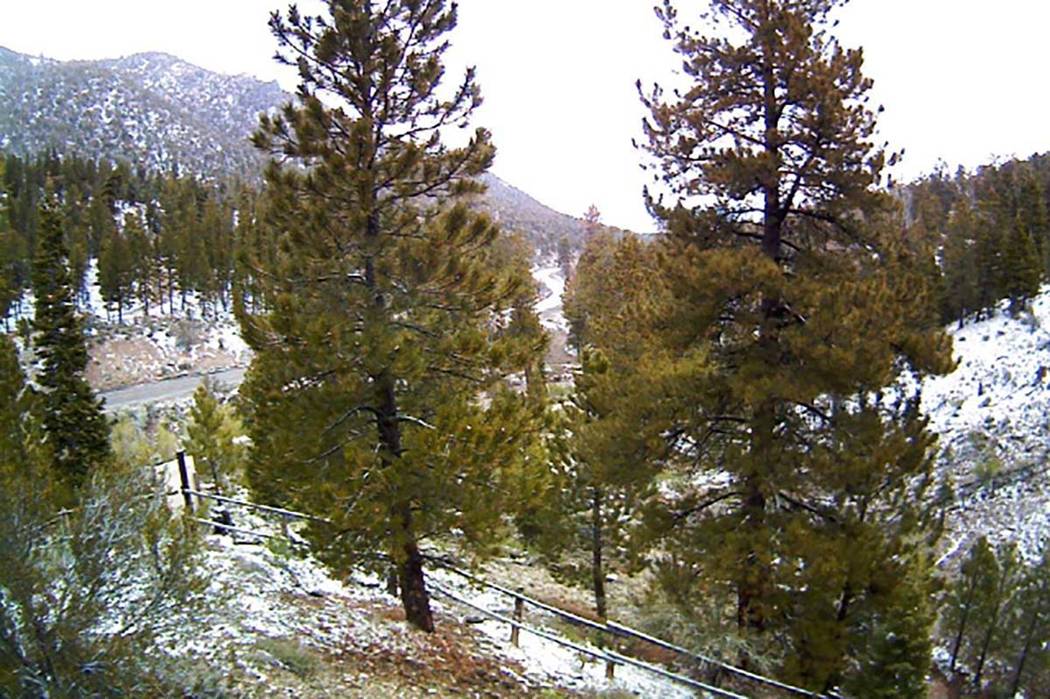 Snowfall made a return to the Spring Mountains overnight as unusually cool temperatures persist in the Las Vegas Valley.
There is about a 20 percent chance of rain on Tuesday after 11 p.m., which will increase to about 30 percent on Wednesday, according to the National Weather Service. Meanwhile, parts of Mount Charleston saw up to roughly an inch of snow as of Monday night.
Tuesday will reach a high of 73 degrees, followed by top temperatures of 67 on Wednesday, 73 on Thursday and 79 on Friday. Overnight lows during that period will be in the mid-50s, the weather service said.
According to the average temperature high for this time of year, the valley should be near 90 degrees.