125,000-square-foot Smith's store opening in Skye Canyon
Updated June 12, 2018 - 5:26 pm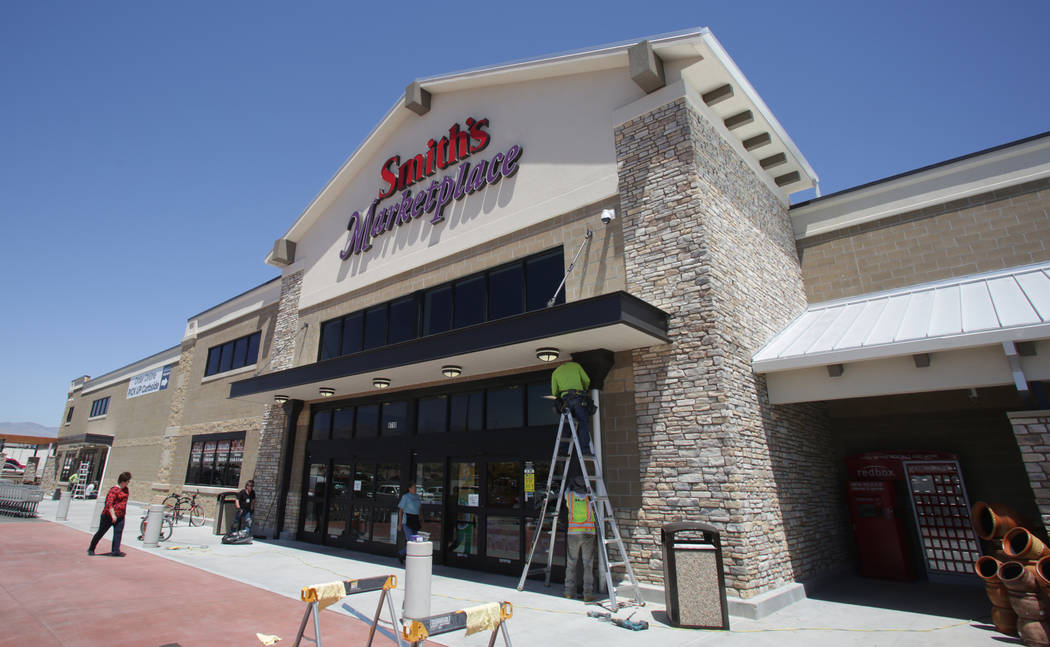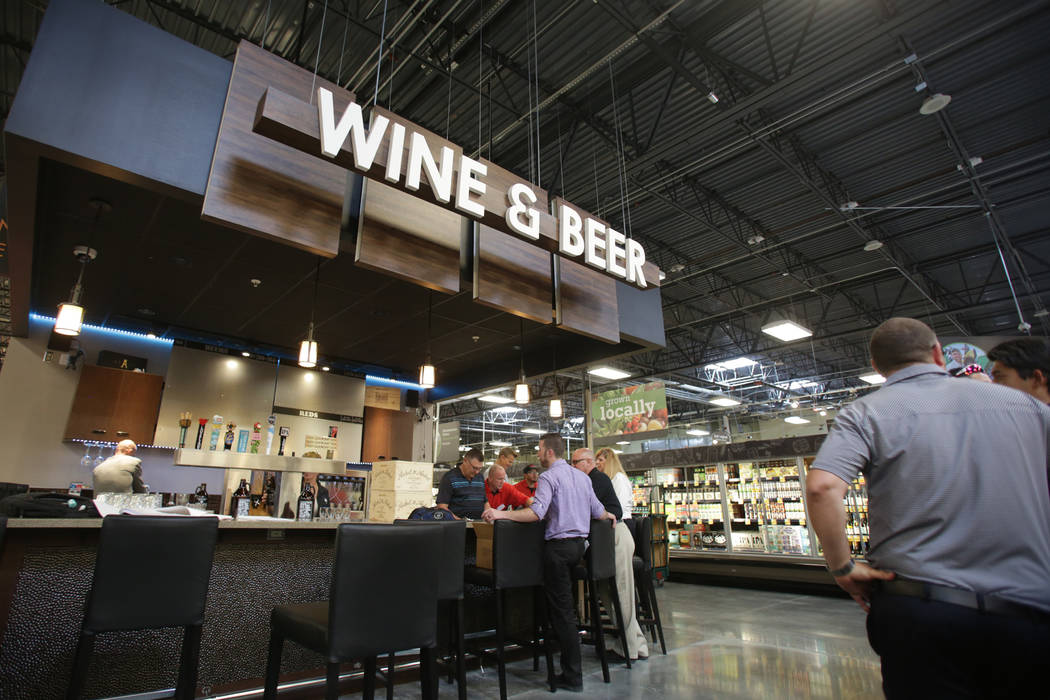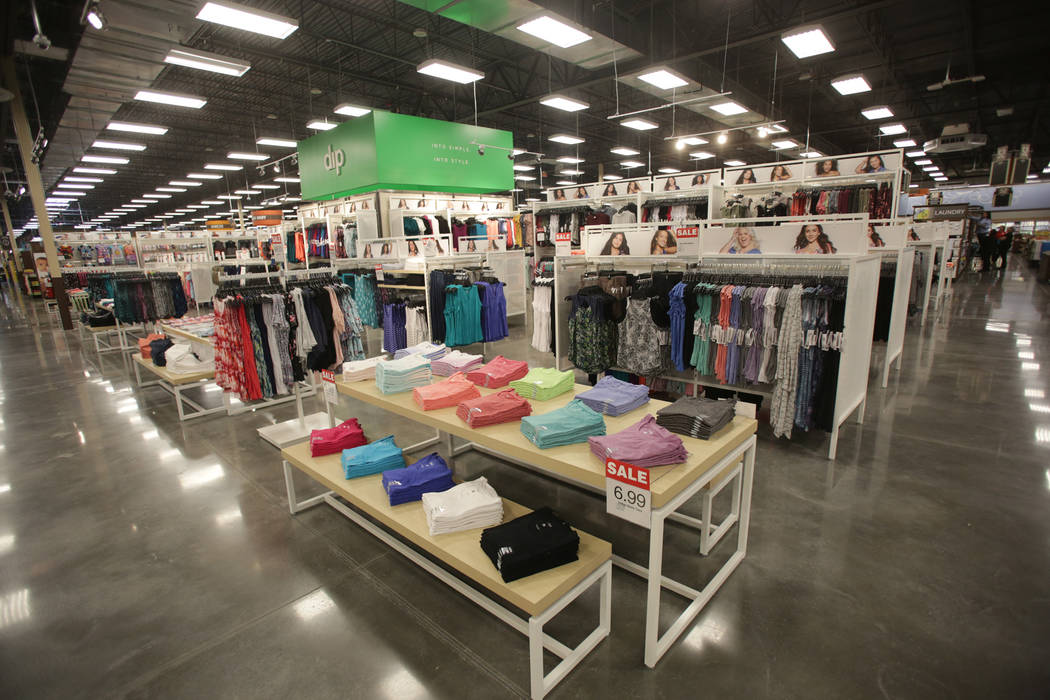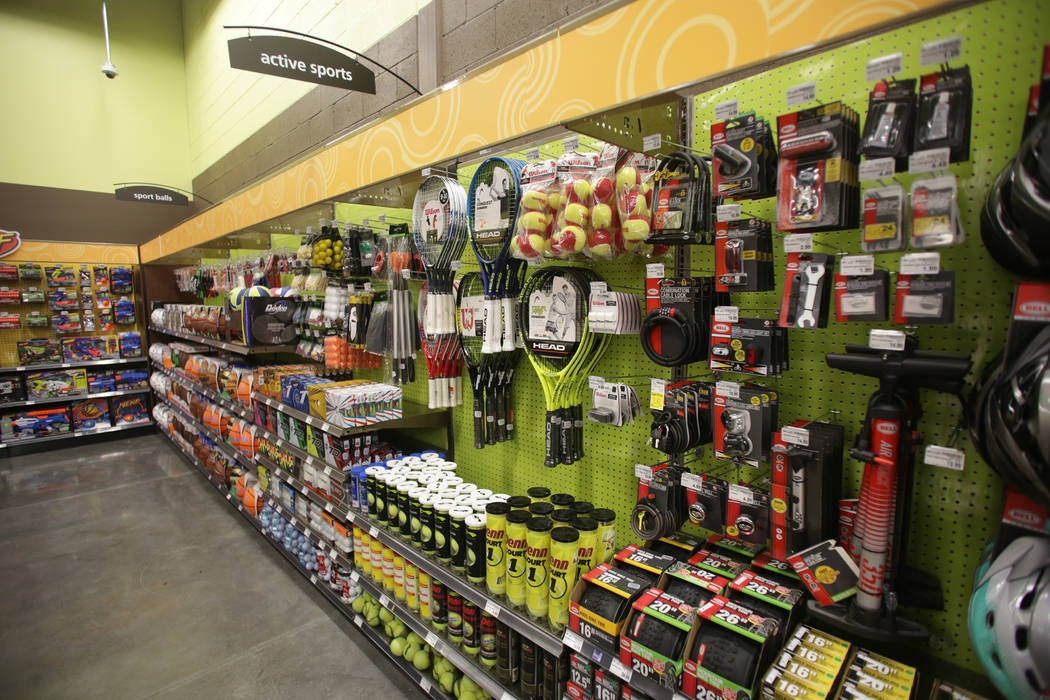 Chris Witt's work just got harder. Three times as hard, in fact.
The Smith's store manager has left one of the busiest local stores within the grocery chain, at Durango Drive and Elkhorn Road, to manage the new Smith's Marketplace in Skye Canyon.
"I was used to a store with about 20 aisles," Witt said during a tour of his new store Tuesday. "Now I have around 60."
The 125,000-square-foot grocery store, three times the size of the grocery chain's traditional footprint, opens at 8 a.m. Wednesday.
A Smith's store at Warm Springs Road and Durango Drive is also set to open at 8 a.m. Wednesday, replacing the longtime independent grocer Glazier's.
The Smith's Marketplace employs 250 people, 100 more than the more traditional Warm Springs location.
The first 300 customers through the door at each location will receive coupons for free breakfast items. Gift cards for $300 will be given away as well.
Both stores will allow shoppers to order groceries online and either pick them up at curbside or have them delivered.
The Marketplace also sells home goods and clothes, including Golden Knights and Raiders team-branded shirts and hats.
The Skye Canyon Smith's has a gas station with around 12 pumps and a seating area for people to eat and connect to in-store internet service.
An in-store bar has wine and 12 beer taps, including beer from locally based brewing companies Big Dog's, Joseph James and Lovelady.
The bar seats about 24 people and has two TV screens. Customers can even bring certain beers from the store into the bar area to drink. It's the second in-store bar for the company after a location in Los Alamos, New Mexico.
The store has kiosks for Cousins Maine Lobster, Chicken Co. and Boar's Head.
The Warm Springs location benefits from a recent investment in technology by Smith's. Customers can use scanners or a cellphone app to scan and bag products to check out faster.
The marketplace and other local Smith's stores should receive the technology next year.
Both stores will be open from 6 a.m. to midnight. Hours for the in-store pharmacies will vary.
Contact Wade Tyler Millward at 702-383-4602 or wmillward @reviewjournal.com. Follow @wademillward on Twitter.