Allegiant Air to build $600M beachfront resort in Florida
August 29, 2017 - 4:00 am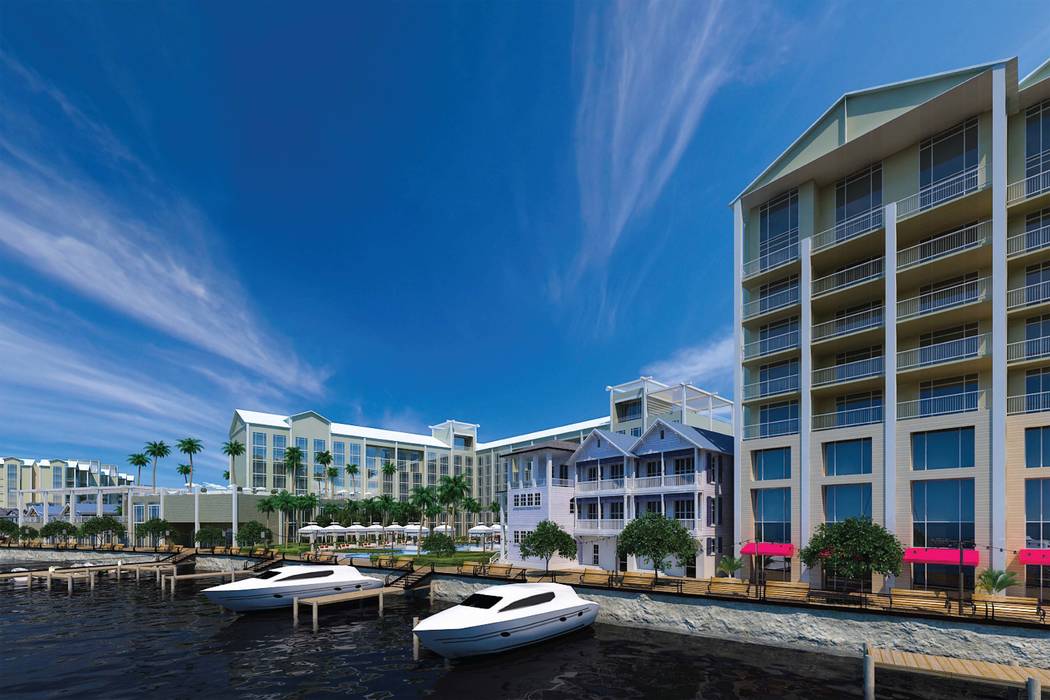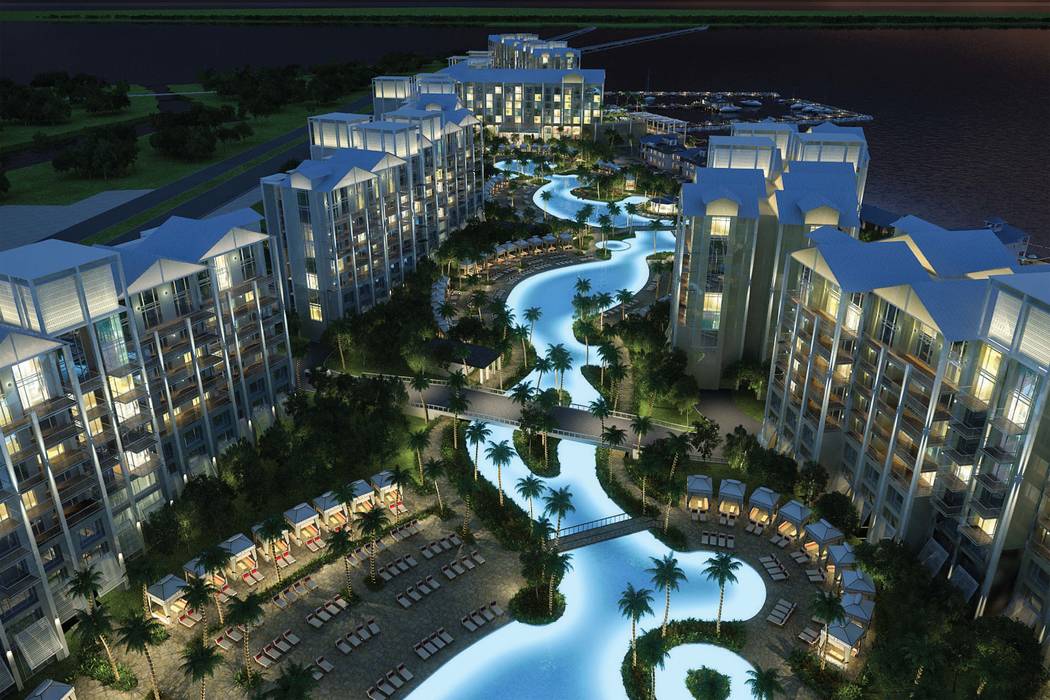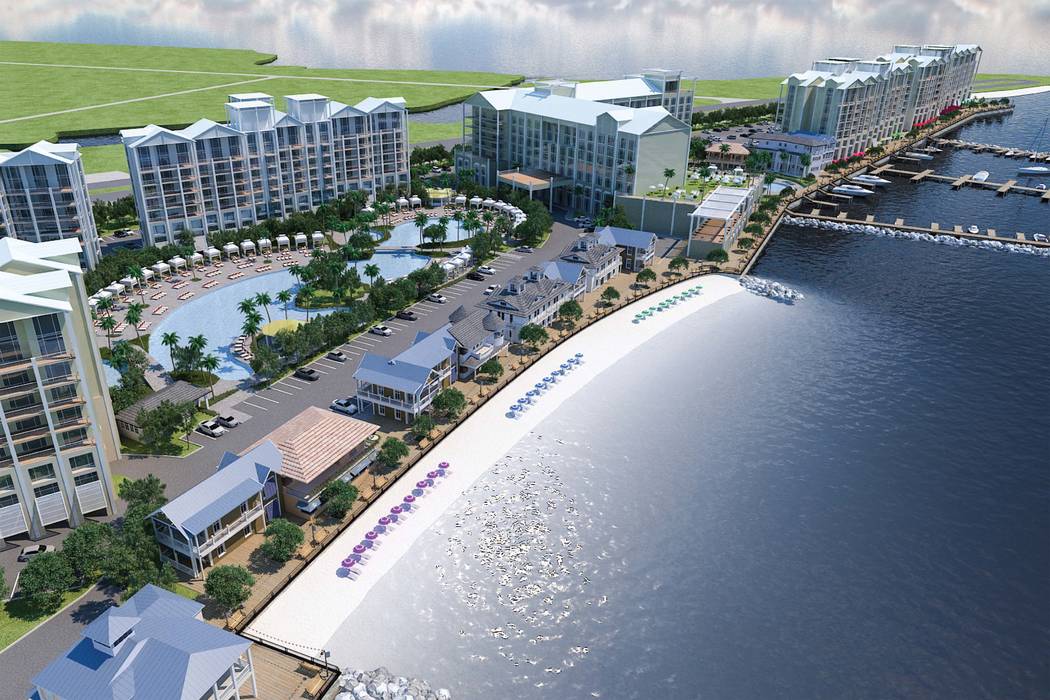 Allegiant Air is flying into the hotel business.
The Las Vegas budget carrier will announce plans Tuesday to build a beachfront resort with a hotel, nine condominium towers and a marina spanning 22 acres in western Florida.
Construction is expected to start by mid-2018 on the Sunseeker Resort, creating a new revenue stream for Allegiant under the guidance of John Redmond, a former Las Vegas hotel executive who now works as the air carrier's president.
"This is an amazing opportunity for us because our airline caters to nothing but leisure customers," said Redmond, a previous CEO at MGM Grand Resorts who also served on the board of the Tropicana Las Vegas and held senior executive positions at Caesars World Inc.
"You can't take a Vegas-style hotel and stick it in another location like Florida," Redmond said. "We're selling a lifestyle."
The resort is set to open by early 2020 and will cost up to $600 million to build in Port Charlotte, a small town near the Gulf of Mexico. Conceptual drawings illustrate a 1,000-foot-long pool, 1,100 condo units and a hotel with 75 to 100 rooms.
Price points
A website for Sunseeker Resorts International doesn't mention Allegiant but bills itself as "Florida's largest master-planned hotel-condo resort on the Gulf Coast," with fully furnished units equipped with balconies that provide sweeping coastal and poolside views.
Renderings are not displayed on the site, but preliminary prices range from $650,000 for a 880-square-foot condo with one bedroom to $1.1 million for a three-bedroom unit spanning 1,520 square feet. Hotel room rates are not yet determined.
"We sent an email under the Sunseeker name to our database of people who visit Florida, and we got about 4,500 people who expressed interest," Redmond said. "About 550 of those people said they'd be willing to spend $750,000 for a unit."
Despite those condo costs, Redmond said the resort will mirror Allegiant's business strategy by catering to families living in small cities with underserved airports scattered across the Midwest.
The hotel-condo complex site is less than six miles from Punta Gorda Airport, where Allegiant is the sole carrier and is projected to serve about 1 million passengers this year. More than half of Allegiant's planes and passengers fly to Florida as a destination.
"These aren't people who are going to stay at the Ritz Carlton," Redmond said. "They want a resort that's comfortable and isn't overly intimidating."
Risky business
It's fairly uncommon for domestic airlines to own a hotel, but Allegiant isn't the first.
Virgin America opened its first boutique-style hotel in Chicago two years ago, with plans for additional locations in New York and Nashville. The shuttered TWA airline terminal at New York's John F. Kennedy International Airport is being converted into a hotel under a partnership between JetBlue and the Port Authority of New York and New Jersey.
United, American and Pan Americanairlines also tried the hotel business, but those ventures ended poorly, said aviation consultant Mike Boyd, president and CEO of Boyd Group International.
"Virgin and JetBlue are doing something different, but we've mostly seen failure when airlines get into the hotel business," said Boyd, who was at the Wynn Las Vegas this week for his 22nd annual Aviation Forecast Summit.
"You'd think it's a perfect match, but it's not," Boyd said. "It's hard enough to run an airline without the extra stress of building a new hotel on top of it."
Under the radar
Speculation about Allegiant's journey into the hotel business heightened when Redmond was named the company's president last September. Redmond said he saw promise in Florida's Gulf Coast and discovered 22 acres of waterfront property adjacent to U.S. Highway 41, a major connector between Miami and Tampa.
The land was split into 20 parcels with 15 different owners, dotted with a gas station, boating businesses and a motel that survived the wrath of Hurricane Wilma in 2005.
But only two of those parcels were on the market.
"The challenge was to figure out how to acquire all of this land under the radar," Redmond said.
Redmond quietly snapped up the land, piece by piece, by presenting himself as a developer during meetings with the landowners. All the real estate transactions were completed under his name by July, leaving out any mention of Allegiant.
"No one figured it out," Redmond said, declining to say how much he spent on land acquisition.
Redmond said he doesn't plan to open a Sunseeker Resort in Las Vegas, but additional locations could spring up in Florida if he's successful with the experiment in Port Charlotte.
"There's no room for us on the Strip," Redmond said. "We want to go into areas where we can compete."
Contact Art Marroquin at amarroquin@reviewjournal.com or 702-383-0336. Follow @AMarroquin_LV on Twitter.
Hiring up
As Allegiant President John Redmond purchased land along the Gulf Coast, he simultaneously hired Las Vegas architect Paul Steelman, who designed the JW Marriott Las Vegas in Summerlin and the new Resorts World hotel complex under construction on the Strip.
Steelman developed the initial concepts for the Sunseeker Resort, but a yet-to-be-announced team of Florida architects will determine the final designs.
Redmond also hired two people to start building up Allegiant's hotel division.
Ben Mammina, owner of a hotel and casino development group in Las Vegas, will serve as an Allegiant vice president overseeing the resort's construction. Matthew Bellner will oversee marketing and restaurant concepts at the resort.
The resort is expected to have 500 employees by the time it opens in early 2020.
"We'll be hiring more people for the hotel side as things move along," Redmond said. "This is the first inning of a nine-inning game."