Amazon Echo a 'game-changer' for Wynn Las Vegas
December 15, 2016 - 12:14 pm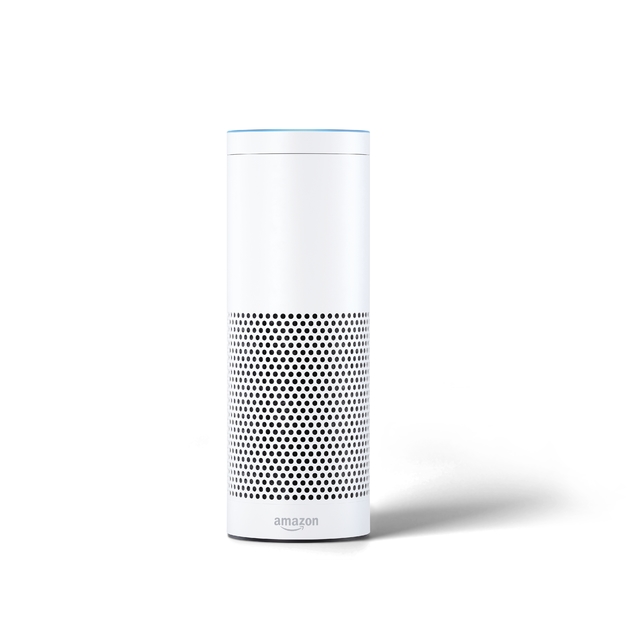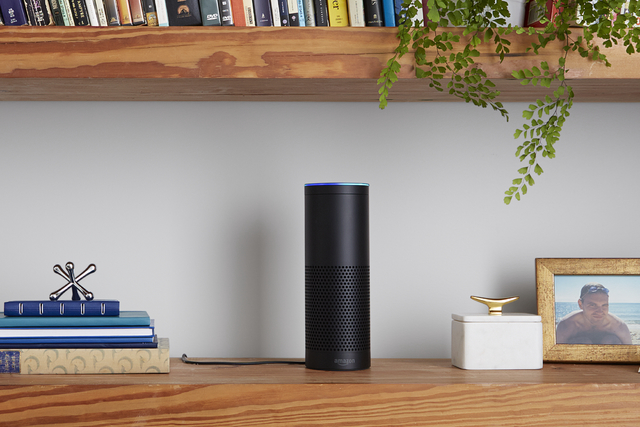 Wynn Las Vegas is setting a new standard on the Strip: All 4,748 guest rooms will be equipped with artificial intelligence by next summer, the company announced Wednesday.
The hotel said it will install the Amazon Echo, a standalone cylindrical device that responds to voice commands and delivers information via Alexa, its voice assistant to its rooms at Wynn Las Vegas and Encore.
"If I have ever seen anything in my 49 years of developing resorts that has made our job of delivering a perfect experience to our guests easier and help us get to another level, it is Alexa," Wynn Resorts Ltd. Chairman and CEO Steve Wynn said in a statement. "In partnership with Amazon, becoming the first resort in the world in which guests can verbally control every aspect of lighting, temperature and the audio-visual components of a hotel room is yet another example of our leadership in the world of technology for the benefit of all of our guests."
Those watching the hotel industry closely say they've been waiting for an announcement like this one.
"This was expected," said Mehmet Erdem, associate professor of hotel operations and technology at UNLV's Harrah's College of Hotel Administration and the president of the International Hospitality Information Technology Association.
"Believe it or not, in our I.T. (information technology) course and our recently developed innovation course, we have been talking about who is going to integrate artificial intelligence into the hotel room. Thinking about who has created and shaped Las Vegas, it's not surprising that Mr. Wynn would take the lead in an effort like this."
Erdem said voice commands have been entering guest-room technology in different forms, but Amazon Echo "changes the game."
"It's not just about controlling some items. It goes beyond that," Erdem said.
Not only is Wynn getting in front of consumer demand, he said, but the hotel is also entering a lucrative fray.
Erdem predicts that as Amazon Echo and technology like it become an affordable, normalized household item, the technology will be an expected hotel convenience.
"If you have similar technologies at home and you don't see it (in the hotel), it's going to be some sort of a disappointment," he said.
Michael Weaver, a spokesman for Wynn Las Vegas, said in an email that the company plans to work "in partnership with Amazon to continue to innovate with Echo and to enhance the experience of our guests."
But even more boldly, Erdem said, the Wynn Las Vegas is claiming its stakes in big data.
"The device is constantly collecting information about our questions, our choices," he said. "Imagine in the future when you go to the Wynn and you open the door, and it says, 'Hello, Mr. Erdem. Welcome back to Wynn. Would you like me to book your show tickets like you did last time?'"
Weaver did not comment on what a the bigger tech-vision for hotel rooms at the Wynn Las Vegas might look like, but he said that Wednesday's announcement is just the "first step." In response to a question about Echo's access to room service and minibar amenities, Weaver said, "We are working on additional enhancements."
Integrating a "cool little gadget" can become a very lucrative move, truly catering to each guest's preferences, Erdem said.
Of course, privacy is always a concern with new technology. Erdem said it would be wise for hoteliers that integrate AI to give guests an option to turn the devices off and to opt out of having their data collected.
"Wynn guests will be able to easily deactivate Echo entirely if they wish," Weaver said.
Contact Nicole Raz at nraz@reviewjournal.com or 702-380-4512. Follow @JournalistNikki on Twitter.
UPDATE: This story has been updated to reflect that Amazon Echo will be installed in rooms at Wynn Las Vegas and Encore.
RELATED
Amazon introduces Echo, a new voice-recognition service
City of Las Vegas looks to build high-tech relationship with Alexa