Caesars sells Rio to New York real estate group for $516.3M
Updated September 23, 2019 - 5:28 pm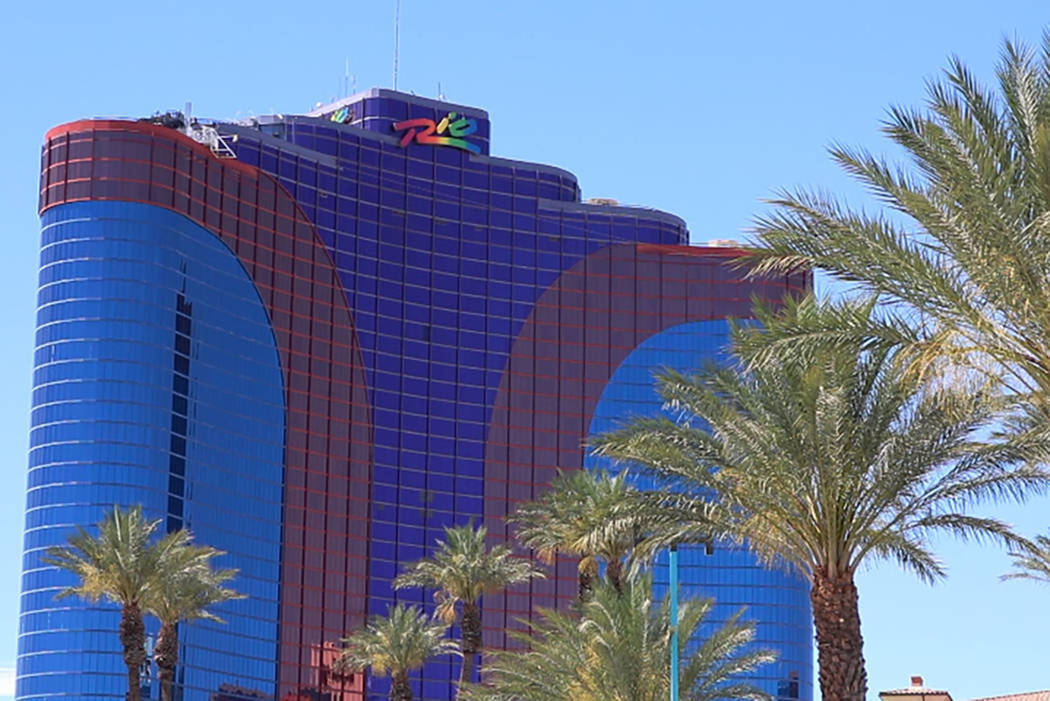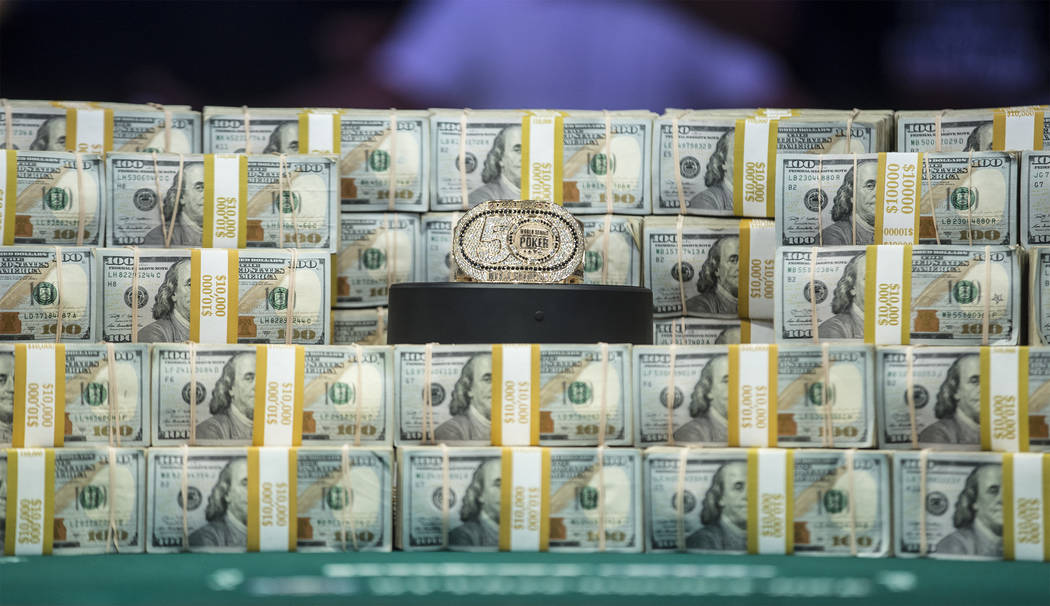 Caesars Entertainment Corp.'s off-Strip Rio property is changing hands — finally.
The 2,500-suite hotel and casino that was a Las Vegas innovation when it opened in 1990 has been sold to New York-based Imperial Companies for $516.3 million in a deal announced in a Securities and Exchange Commission filing early Monday.
The deal, subject to regulatory approvals, is expected to close by the first quarter of 2020.
The famed World Series of Poker, a two-month event that draws thousands of competitors and fans to the Rio, will stay within Caesars' control, and stay at Rio next year. Eventually, it is expected to move to a new location.
The SEC filing indicates Imperial deposited $5 million into an escrow account Friday as an initial down payment.
No changes likely
Customers aren't likely to see any changes at Rio.
According to terms of the deal, Caesars will continue to operate the property for at least two years in a lease-back arrangement and pay rent of $45 million a year. Imperial has the option to pay Caesars $7 million to extend the lease under similar terms for a third year and at the request of the buyer, Caesars may continue to manage the Rio or provide transition services to Imperial.
On its website, Imperial describes itself as "a vertically integrated real estate investment, development and management platform focused primarily on mixed-use, residential, hospitality assets across all major U.S. markets," led by founding partners Michael Fascitelli and Eric Birnbaum.
Fascitelli is co-owner of the National Basketball Association Milwaukee Bucks, joining Golden Nugget owner Tilman Fertitta among casino executives who also have NBA franchises.
The sale of the property was expected. Caesars is in the process of being purchased by Reno-based Eldorado Resorts Inc. for $17.3 billion. In an earnings call in June, Eldorado CEO Thomas Reeg said one or two of Caesars' nine Las Vegas properties would likely be sold as part of their deal. Reeg indicated he hopes the transaction would close by the first quarter of 2020.
"This deal allows Caesars Entertainment to focus our resources on strengthening our attractive portfolio of recently renovated Strip properties and is expected to result in incremental (cash flow) at those properties," Tony Rodio, CEO of Caesars Entertainment, said in a statement announcing the deal.
"The retention of the World Series of Poker and retention of Caesars Rewards customers are all factors that make this a valuable transaction for Caesars," he said.
The World Series of Poker, a staple at the Rio since 2005, is expected to move into Caesars new $375 million, 550,000-square-foot Caesars Forum conference center near The Linq Hotel at some point. Next year, the event will remain at Rio.
"We view the transaction as a distinct positive for Eldorado-Caesars as it provides for healthy de-leverage, while the net transaction multiple, in our view, is very strong," Deutsche Bank gaming analyst Carlo Santarelli said in a note to investors.
Sale anticipated
It's been clear for years that Rio eventually would be sold.
When Caesars announced $600 million in upgrades to several properties, Rio was left out of the program.
Rumors circulated for a decade and prospective buyers, including Treasure Island owner Phil Ruffin, came in to kick the tires.
Ruffin, who told the Review-Journal earlier this year that he had looked into acquiring Rio "many years ago," said much of the success of the property could be tied to Caesars' loyalty program, Caesars Rewards, formerly Total Rewards. Ruffin suspected cash flow from the property would fall if the Caesars Rewards database wasn't a part of a deal.
Ruffin, meanwhile, is the reported buyer of MGM Resorts International's Circus Circus property on the Las Vegas Strip.
One of the most recent reports that was never substantiated was that a buyer was looking to acquire Rio, demolish it and build a Major League Baseball stadium in its place.
Still, Rio was groundbreaking and developed trends adopted by Strip properties.
Built by longtime Las Vegas entrepreneur Tony Marnell of Marnell Companies, Rio was the first Las Vegas resort to put the buffet kitchen in the dining area, open a large-scale nightclub and enhance its pool with white sand and parties, which brought the crowds to the off-Strip Brazilian-themed property, Marnell said.
In its heyday, the Rio produced an elaborate parade of floats that soared over the casino floor on aerial tracks every evening.
It was also the first all-suite resort in Las Vegas and first with floor-to-ceiling glass in all rooms.
Marnell sold Rio to what was then Harrah's Entertainment Corp. in 1998 for $880 million.
Rio's future
What Imperial plans to do with the Rio in the future is unclear.
"With the loss of Caesars Rewards and the World Series of Poker, we would expect Rio's new owner to develop a new concept to help drive visitation," said Barry Jonas, a gaming analyst with New York-based SunTrust Robinson Humphrey, Inc.
"This could be a number of things, but we would expect a focus on non-gaming amenities, a potential residential component, and perhaps partnerships with hotel and hospitality brands," Jonas said. "We don't expect a full tear-down but could see meaningful (capital expenditures) as the property has been underinvested in for some time. Imperial's principals have been less focused on gaming, but this investment follows another New York City real estate developer entering the Las Vegas hotel and casino resort market with Steve Witkoff developing the Drew with a partnership with Marriott."
Caesars shares fell 5 cents, 0.4 percent, to $11.85 a share in light trading on the Nasdaq exchange Monday.
Contact Richard N. Velotta at rvelotta@reviewjournal.com or 702-477-3893. Follow @RickVelotta on Twitter.
Caesars Entertainment Corp. and Orlando-based Wyndham Destinations, the world's largest timeshare company, have extended their 20-year-old marketing partnership another 10 years to 2030.
Through the agreement, Wyndham can market vacation ownership to Caesars customers in its resorts and casinos and through its vast customer database. Wyndham also will purchase room nights and other products from Caesars to provide its customers with travel and entertainment options.
Wyndham is investing in new on-site marketing locations at several Caesars properties in Las Vegas.